Josh Smith: 5 Reasons Why He Doesn't Deserve a Max Contract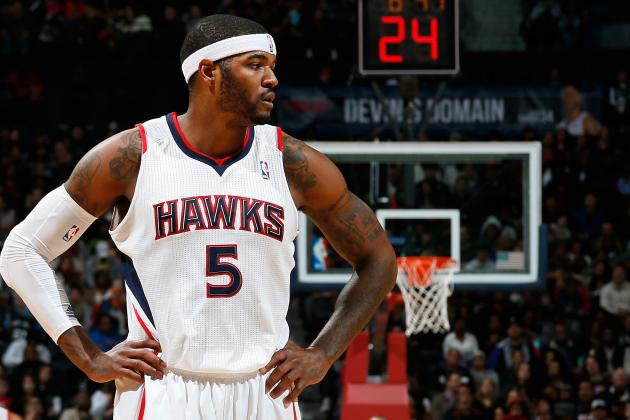 Kevin C. Cox/Getty Images
Josh Smith will be an unrestricted free agent after this season.
Josh Smith will be an unrestricted free agent heading into the NBA offseason.
Even though it's five months away, Smith has already brought up what kind of contract he is looking for. But is Smith worth the max contract that he believes he should get, or will he be disappointed with teams' offers?
The Atlanta Hawks signing Smith to a max deal would be worth $94 million over five years. With that price, teams would be looking for a cornerstone to lead them over several years. Smith simply isn't that guy.
Here are five reasons why he shouldn't get a max offer in the offseason.
Begin Slideshow

»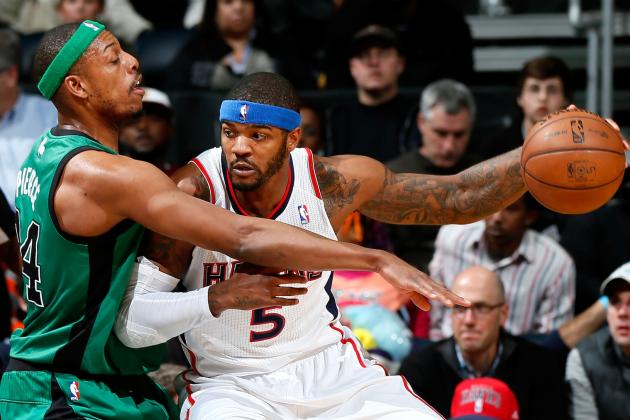 Kevin C. Cox/Getty Images
Smith has made zero All-Star teams in nine seasons.
The number of All-Star selections isn't the greatest measure of how good a player is, but a player expecting a huge contract should at least have made a couple All-Star teams.
Let's look at the highest-paid players in the NBA this season: Kobe Bryant, Dirk Nowitzki, Carmelo Anthony, Amar'e Stoudemire, Joe Johnson, Dwight Howard and Pau Gasol.
All of those players will make at least $19 million, and they have a combined 55 All-Star appearances between them. Gasol has the lowest amount of selections out of the group with four, but he also has several international accolades.
Smith wants to be a part of that group financially, but the fact that he hasn't even made one All-Star Game shows that he shouldn't be paid like an elite player.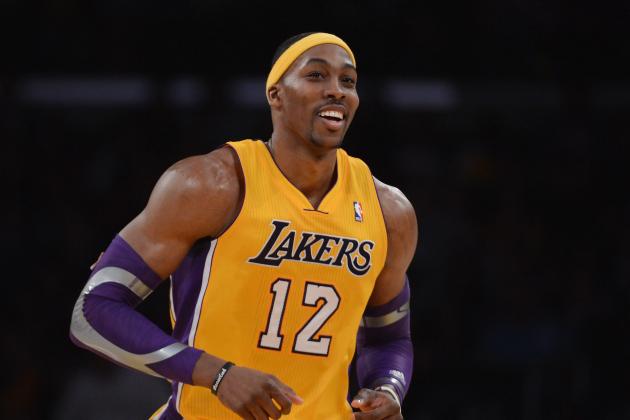 Harry How/Getty Images
Dwight Howard will be much more sought after than Smith this offseason.
The three marquee free agents are Chris Paul, Dwight Howard and Andrew Bynum. While Paul is expected to stay with the Los Angeles Clippers, the two big men remaining with their current teams is far from a sure thing.
Despite the injury problems of Howard and Bynum, almost all general managers would take either of those players over Smith. An impact center is more valuable to an NBA franchise than an athletic power forward.
That's the biggest reason why more teams will be lining up to offer Howard and Bynum lucrative contracts compared to Smith.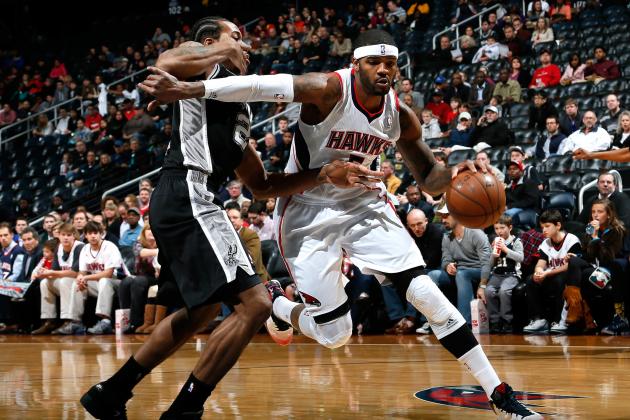 Kevin C. Cox/Getty Images

Smith is averaging 16.8 points and 8.3 rebounds this season. He's shooting only 44.8 percent from the field. His biggest impact so far has been on the defensive side of the ball, where he's averaging 2.2 blocks and 1.3 steals per game.
His PER is the 74th-best mark in the league. He's ranked below esteemed colleagues such as Nikola Vucevic and Carlos Boozer. It's also the worst PER Smith has had since the 2008-09 season.
Smith is certainly not turning any heads this season. Unless he picks up his play dramatically in the second half, teams will not be rewarding him with a max contract at the end of the season.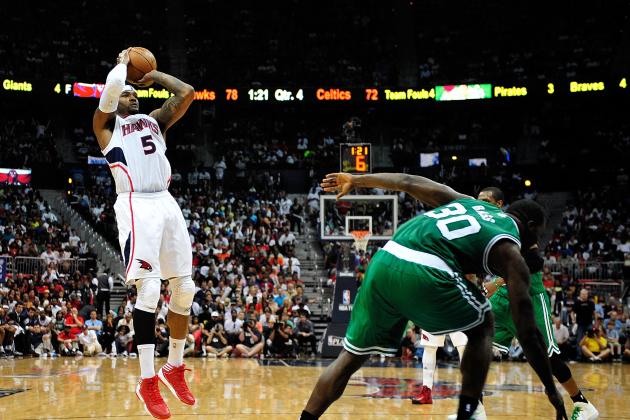 Grant Halverson/Getty Images

Smith has a reputation around the NBA for taking terrible shots.
Pro Basketball Talk states that Smith takes six shots per game from at least 16 feet away from the basket. He's making fewer than 30 percent of those shots.
After nine seasons in the NBA, Smith should know by now to take closer shots because that's his strength. Instead, he continues to show that his offensive game hasn't matured like it should have.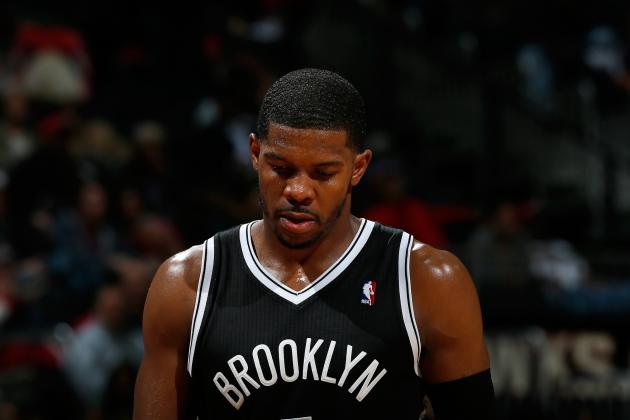 Kevin C. Cox/Getty Images

The Hawks gave Johnson a max contract in the 2005 offseason, and they were stuck with one of the worst contracts in the NBA. Johnson was a good player, but he killed the Hawks' financial flexibility.
He also could not lead the Hawks to the NBA championship.
Smith is not the alpha dog who will lead the Hawks to an NBA championship. He's 27 years old and will not be worth the money by the end of his contract. The Hawks can ill-afford to make a similar mistake that they made with Johnson.