NCAA Tournament of All-Time Rosters: Seeds 17 Through 24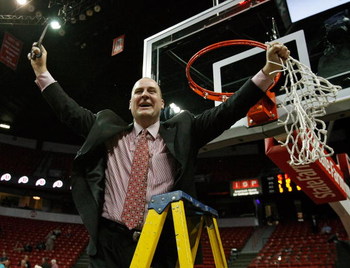 Two days ago I started this series on a mythical NCAA tournament featuring 32 all-time rosters. This particular tournament doesn't have regions so all the teams are seeded one through 32.
Today we will be looking at seeds 17 through 24.
Today's teams don't come from mostly one conference.
It's pretty spread out throughout the major conferences. There should be plenty of room for debate on this article.
17. North Carolina State Wolfpack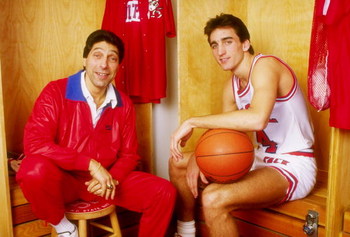 They were the original Cinderella when they knocked off Houston and Phi Slamma Jamma. But before that they knocked off mightly UCLA and ended their championship streak.
Their longtime coach continues to be a hope for fighting cancer several years after his passing.
Starters - G Nate McMillan, G David Thompson, F Tom Gugliotta, F Thurl Bailey, C Tom Burleson
Second Unit - G Spud Webb, G Vinny Del Negro, G Rodney Monroe, F Chucky Brown, F Kenny Carr
Last Two - Chris Corchiani, Charles Shackelford
Coach - Jim Valvano
18. Alabama Crimson Tide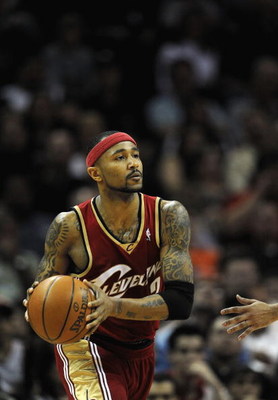 The Tide has faced rough seas this decade but in the 70s and 80s they regularly cranked out NBA talent thanks to a cranky coach with ugly plaid sports coats.
Starters - G Mo Williams, G Latrell Sprewell, F Robert Horry, F Derrick McKey, F/C Antonio McDyess
Second Unit - G T.R. Dunn, G/F Buck Johnson, F Reggie King, F Jason Caffey, C Leon Douglas
Last Two - James Robinson, Ennis Whatley
Coach - Wimp Sanderson
19. Illinois Fighting Illini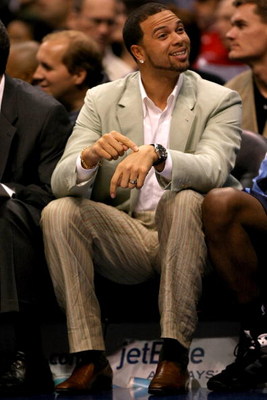 They nearly ended the long wait for an undefeated champion and had to settle for being the national runners-up.
In the late 80s they were part of the Golden Age of the Big Ten with Michigan and Indiana. The starting point guard has ably taken over for a "Jazz" legend.
Starters - G Deron Williams, G Kendall Gill, F Nick Anderson, F Eddie Johnson, F Ken Norman
Second Unit - G Derek Harper, G Andy Phillip, F Kenny Battle, F Red Kerr, C Brian Cook
Last Two - Donnie Freeman, Skip Thoren
Coach - Lou Henson
20. Kentucky Wildcats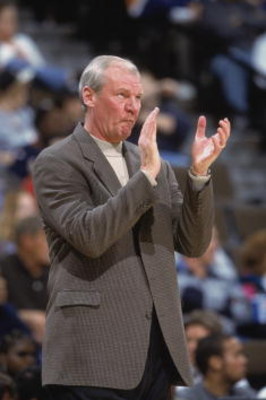 The restless Cat faithful have been calmed with the hiring of John Calipari, who they hope can return them to the glory days of championships past.
Starters - G Kyle Macy, G Frank Ramsey, F Tayshaun Prince, F Dan Issel, C Sam Bowie
Second Unit - G Ralph Beard, G Tony Delk, F Jamal Mashburn, F Kenny Walker, C Mel Turpin
Last Two - Cliff Hagan, Louie Dampier
Coach - Adolph Rupp
21. Syracuse Orange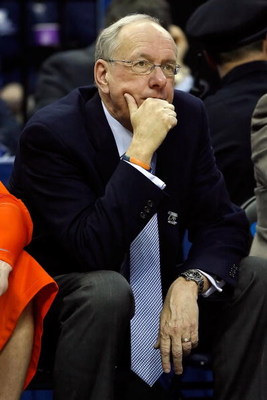 No coach may be a truer representation of his city than Jim Boeheim, who was born and raised in the place he has coached for over thirty years.
Along the way he kept building the program until he finally got his title in 2003.
Starters - G Sherman Douglas, G Dave Bing, F Carmelo Anthony, F Derrick Coleman, C Rony Seikaly
Second Unit - G Pearl Washington, G Lawrence Moten, F Billy Owens, F John Wallace, C Danny Schayes
Last Two - Hakim Warrick, Preston Shumpert
Coach - Jim Boeheim
22. Cincinnati Bearcats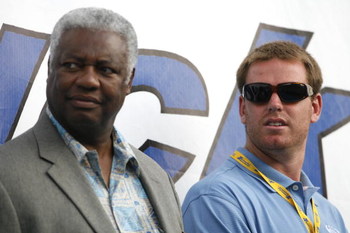 Their best player of all-time is the last NBA player to average a triple-double for the season.
The rest of the team may not have the credentials as some of the others in this tourney but "The Big O" makes up for the shortcomings by himself.
Starters - G Oscar Robertson, G Nick Van Exel, F Jack Twyman, F Paul Hogue, C Kenyon Martin
Second Unit - G Kenny Satterfield, G DerMarr Johnson, F Ruben Patterson, F Jason Maxiell, C Jiff Wilson
Last Two - Corie Blount, Danny Fortson
Coach - Bob Huggins
23. San Francisco Dons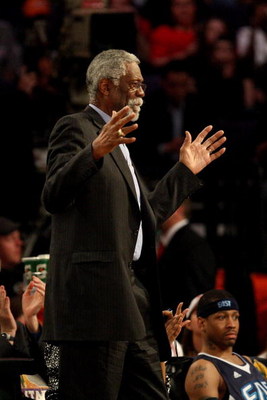 I'm sure people who follow the current college hoops landscape will wonder how a team who finishes near the bottom in the West Coast Conference makes it in here. Two Hall of Famers - that's how.
Starters - G K.C. Jones, G Quintin Dailey, F Kevin Restani, F Bill Cartwright, C Bill Russell
Second Unit - G Phil Smith, G Fred Scolari, F Erwin Mueller, F Pete Cross, C Eric Fernsten
Last Two - Joe Cross, Winford Boynes
Coach - Phil Woolpert
24. Providence Friars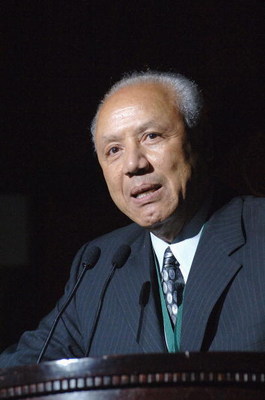 Every twelve or thirteen years the Friars make a deep run in the NCAA tournament but they produce NBA talent more frequently than that.
Two members of their starting five were more known for off-the-court troubles but managed to shine on the court for many years.
The backup point guard decided to go into coaching. Smart move.
Starters - G Ernie DiGregorio, G Lenny Wilkens, G Jimmy Walker, F Otis Thorpe, F/C Marvin Barnes
Second Unit - G Billy Donovan, G Eric Murdock, F Ryan Gomes, F Austin Croshere, F Eric Williams
Last Two - Jim Hadnot, Mike Riordan
Coach - Dave Gavitt
Tomorrow: Seeds 25 Through 32
Keep Reading