Maryland Basketball: The Biggest Flaw of Every Terp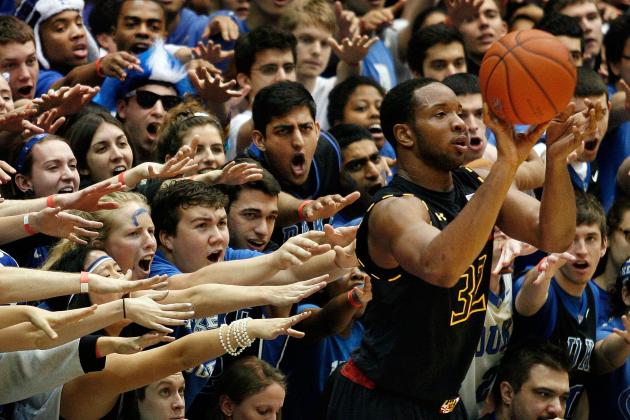 Mark Dolejs-USA TODAY Sports

Currently enduring the roughest patch of its season, Maryland is in a bit of a funk, dropping four of its past six contests.
Now sitting at a deceiving 15-5 overall record, the Terps have three must-win ballgames ahead at Florida State and Virginia Tech, and home against Wake Forest.
There has been a steady reason for optimism thus far, but the Terrapins unquestionably have major flaws.
Here is each of Maryland's ten rotation players' biggest weaknesses.
Begin Slideshow

»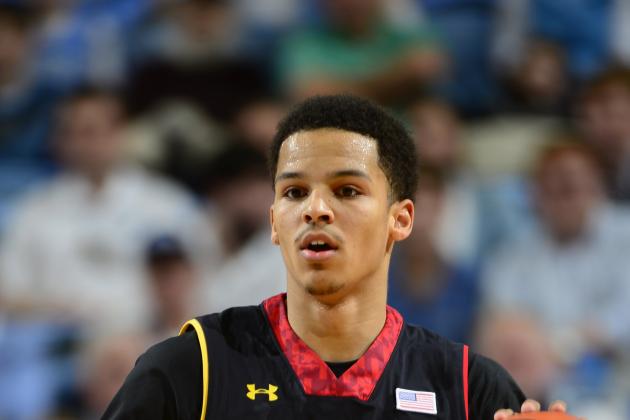 USA TODAY Sports

Flaw: Maturity

Freshman combo guard Seth Allen clearly has natural talent, but immaturity is a major deterrent both on and off the court.
With the ability to knock down threes in a hurry, Allen often gets carried away. He's one of the more streakier players I've seen in a while, and that tendency to shoot on consecutive possessions is a weakness.
In addition, coach Mark Turgeon sat Allen for the first half at Duke because he missed a team meeting. The punishment was certainly just, and Allen will need to learn from his mistakes.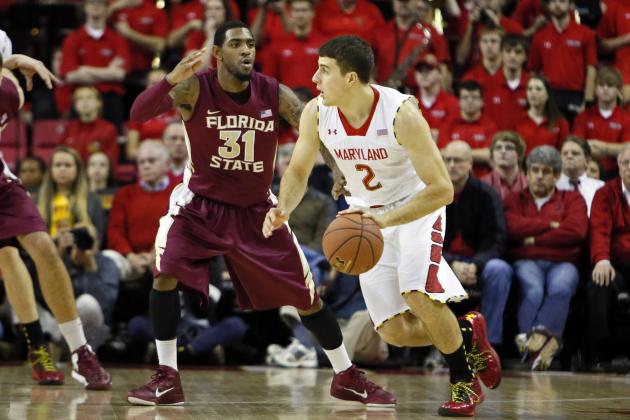 Mitch Stringer-USA TODAY Sports

Flaw: Defensive Awareness
In one particular instance in Maryland's game against Duke, the Blue Devils fed the ball into Mason Plumlee on the low block, and Aronhalt left his man by the three point stripe to help out on Duke's center.
With all due respect, 6'2'' Aronhalt isn't going to be much of a threat defensively against Plumlee, who then kicked the ball out to Rasheed Sulaimon for a three-pointer. Sulaimon was Aronhalt's assignment.
It's plays like this which only backs up my season-long opinion that Aronhalt is too much of a defensive liability to play against ACC opponents, regardless of his proficient long-range shooting on offense.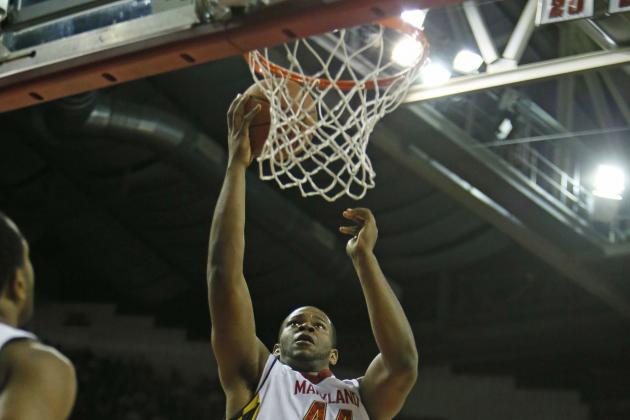 Mitch Stringer-USA TODAY Sports

Flaw: Low-Post Finesse
Doing everything he was lauded for as a high school recruit, Shaquille Cleare is a physical beast on the glass. His huge mass is a major nuisance for opposing players.
On the other end, Cleare has been scoring most of his points from offensive rebounds or transition assists. He hasn't been very effective with his back to the basket using post moves to score.
Cleare is just a freshman, and his massive build will allow him to create space. A little bit of toning on the post moves will go a long way.
USA TODAY Sports

Flaw: Confidence
One of the Terps' elder players, Pe'Shon Howard, got off to a hot start this season against lesser opponents. The start of conference play hasn't treated him well, to say the least.
Howard hasn't been able to get into any sort of a rhythm as a distributor, and his attitude seems to correlate with his subpar play, I haven't seen a player lose his confidence so drastically since the New York Jets' Mark Sanchez.
Howard seems to have taken his benching a bit too harsh, as he is showing no signs of getting his groove back. Maryland hasn't found its point guard yet, but with Howard's confidence right now, it certainly won't be him.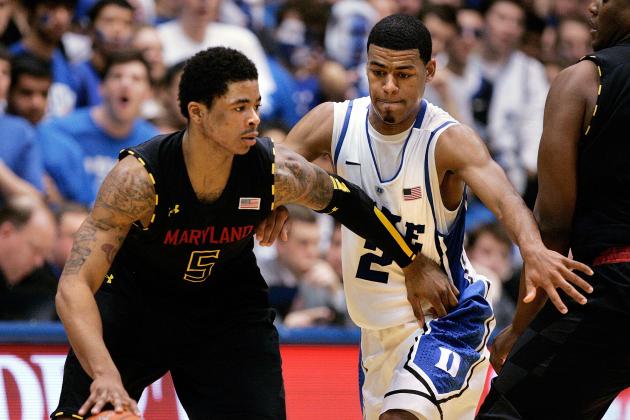 Mark Dolejs-USA TODAY Sports

Flaw: Body Control
Hailing from local Baltimore, Nick Faust is one of those freak of nature athletes who can dunk things on a ten-foot rim that you couldn't dunk on the NERF hoop on your bedroom door.
Unfortunately, he often fails to get that opportunity, as he draws a hefty amount of charges driving to the basket on the fast break. Faust needs to control himself and examine the dynamics of the break before electing to bulldoze his defender.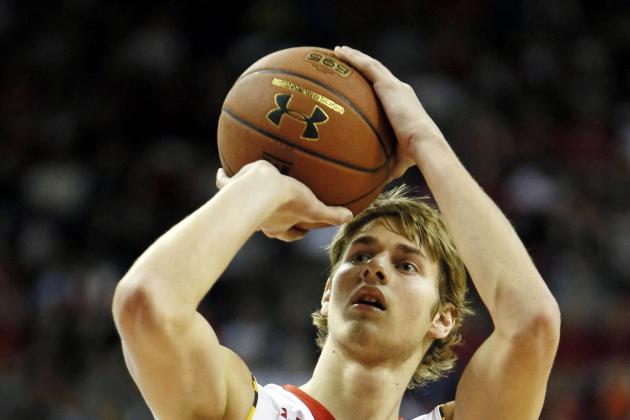 Mitch Stringer-USA TODAY Sports

Flaw: Aggression
Jake Layman fits the quintessential mold of a stretch-four, like Florida's Erik Murphy or Duke's Ryan Kelly. The difference between Layman and those two is that Layman is a far superior natural athlete.
His major issue is that he hasn't yet taken advantage of that leaping ability and quickness, and continues to shoot from the outside. Layman must learn to penetrate the lane if he wants to elevate his game to the next level.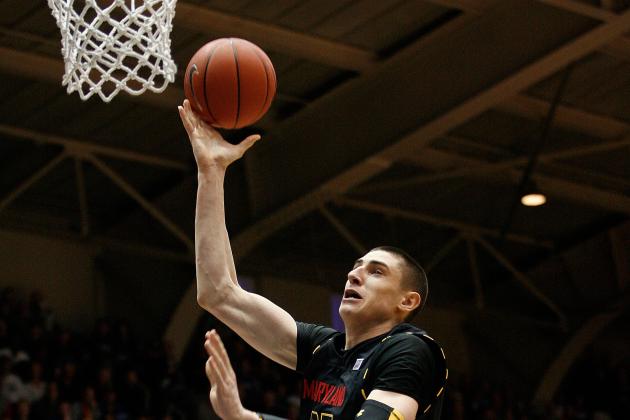 Mark Dolejs-USA TODAY Sports

Alex Len: Assertiveness
It isn't Alex Len's fault his point totals have dropped recently. The seven-footer is continually sealing his man and establishing prime position in the post, but he now needs to assert himself and call for the ball.
Len is one of the few players in America capable of taking over a game and going on stretches where he is simply unstoppable. He, not Dez Wells, needs to be the focal part of the offensive if Maryland wants to be a tournament team.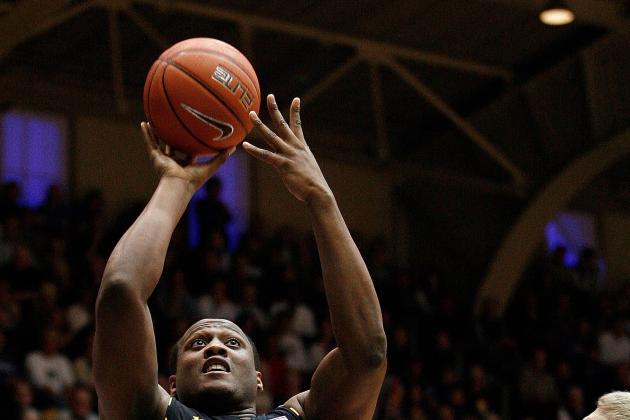 Mark Dolejs-USA TODAY Sports

Charles Mitchell: Physical Limitations
I've been more than impressed with Charles Mitchell during his freshman campaign, especially since he wasn't even ranked as a top 100 recruit. Mitchell provides one-of-a-kind energy on the floor, and has rare patience in the post.
But Mitchell is a true power forward, and power forwards can only excel so much when they stand at a stodgy 6'7'', 270 pounds. He's often less agile and much smaller than his matchup, which causes him problems on both ends of the court.
USA TODAY Sports

Flaw: Passing Out Of The Post
James Padgett may be Maryland's only fourth-year senior, but he's in serious danger of losing his place in the rotation. A 6'8'' bulky forward, he really doesn't provide anything more that Maryland can't get from other, more versatile players.
Specifically, Padgett struggles with his post vision. He'll often receive an entry feed, and miss an open kick-out on the perimeter. Instead, Padgett will fire up a contested hook shot, resulting in a wasted possession.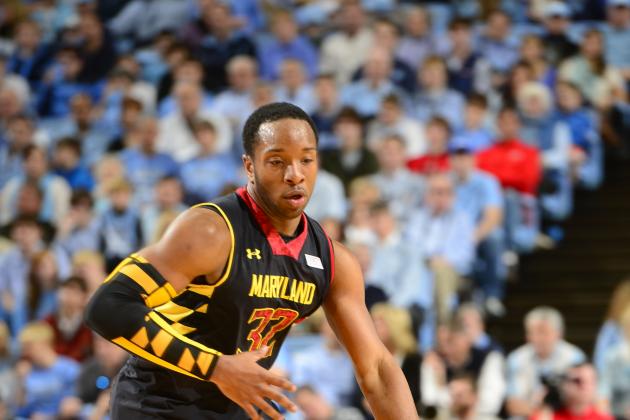 USA TODAY Sports

Flaw: Ball Handling
Xavier transfer Dez Wells never planned on running the point guard when he chose to come to Maryland, but inefficiencies from Pe'Shon Howard, Seth Allen and Nick Faust have forced Wells to convert his position.
He's definitely the most dynamic option with the ball in his hands, and easily the best playmaker out of the crop. The one aspect he lacks is ball-handling, which is expected from a true small forward.