Could San Diego Chargers New Coaching Staff Want a New Quarterback?
Use your ← → (arrow) keys to browse more stories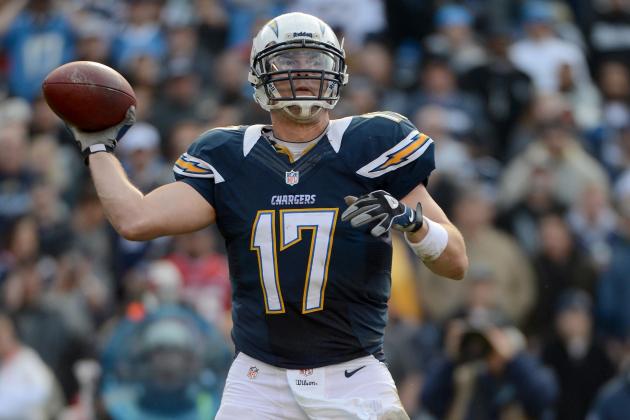 Donald Miralle/Getty Images

Ah, the no-huddle offense. It harkens back to the days of old when the Buffalo Bills were at their pinnacle as a franchise with Jim Kelly calling the shots. For the San Diego Chargers, they are hoping to channel some of that 1990s mojo this year and for the years ahead with a no-huddle attack of their own. The lone pressing question is how does quarterback Philip Rivers fit in with that plan of attack? Rivers was quite fond of former coach Norv Turner who was quite fond of huddling on offense. Perhaps it stands to reason that Rivers too would be a supporter of the standard huddling procedure when in possession of the pigskin. That is an area that still isn't settled with the Bolts and their new coaching staff...