Lakers Trade Rumors: Rudy Gay Is Not the Answer for Los Angeles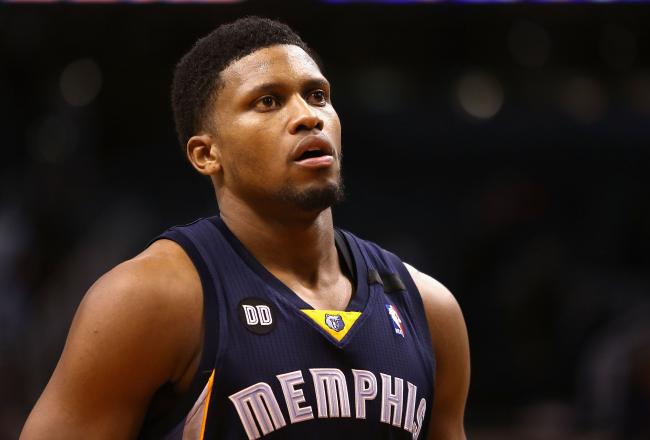 Christian Petersen/Getty Images
The Los Angeles Lakers are looking pretty much everywhere for ways to improve the team. One potential option that would do more harm than good is a trade to acquire Rudy Gay.
According to ESPN's Marc Stein, this type of deal is actually possible:
We've heard more than one rival team speculate that a three-way deal where Pierce lands in Memphis, Gasol goes to Boston and Gay joins the Lakers makes "some sense." Sources say that the Celtics and Grizzlies have indeed held some exploratory trade talks since Gay hit the market.
In this deal, the eighth-place Boston Celtics would trade veteran Paul Pierce for some rebounding help in Pau Gasol. Memphis would then get some future payroll flexibility by getting rid of Gay. Finally, the Lakers would get a big-time playmaker.
Unfortunately, this does not make as much sense as it does on paper.
Gay simply does not fit in with the Lakers. He is a perimeter player who takes a lot of shots in order to score, but they already have one of those in Kobe Bryant.
The problem is that the small forward is very inefficient with his scoring. He averages only 17 points per game despite the fact that he takes 16.4 shots per game.
Should the Lakers try to acquire Rudy Gay?
His shooting percentage is a low 40.4 percentage, and that drops to only 30.1 percent from behind the arc. Even though he is a solid free-throw shooter, he does not get himself to the line often enough.
Gay's Player Efficiency Rating of 14.1 would rank ninth on Los Angeles.
Despite his ability to put up points, there is little chance he improves the Lakers offensively.
In addition, the team seems to have made a drastic change that will improve the team without making any trades.
After dropping to 17-25 on the season, the Lakers finally had an epiphany. They realized that the Mike D'Antoni offense does not work for this team.
In the last two games, Los Angeles has run more of a schoolyard-type offense with Bryant running the offense at point guard, according to Dave McMenamin of ESPN.
With the talent that this team has on the floor, this might be the perfect way to score points.
Gasol was not built for the fast-paced offense, but he might now be able to contribute the way he is used to on the offensive side of the floor.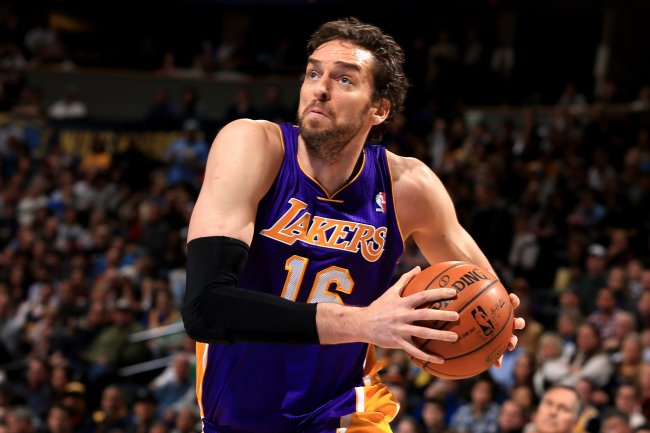 Doug Pensinger/Getty Images
On defense, the trading Gasol for Gay is a huge drop-off. Even off the bench, the Spanish player is a very good interior defender that can get blocks and rebounds with consistency.
However, sending him out of town will leave a big hole in the middle of the defense that Earl Clark simply cannot fill. Even at the wing, Gay is not any better than Metta World Peace defensively.
Therefore, this trade would not improve the team on either end of the floor. Also, the addition would tie up the payroll for an additional year compared to simply holding onto Gasol.
While this move could help the Celtics and possibly the Grizzlies, this is a no-win situation for the Lakers. They must avoid this trade and cut off any negotiations immediately.
This article is
What is the duplicate article?
Why is this article offensive?
Where is this article plagiarized from?
Why is this article poorly edited?

Los Angeles Lakers: Like this team?