Bo Pelini Reacts Poorly After Dominic Walker Flips from Nebraska to Auburn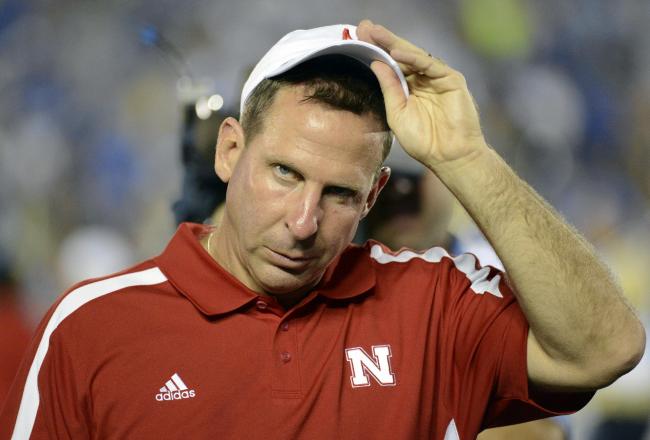 Richard Mackson-USA TODAY Sports
Nebraska head coach Bo Pelini was apparently not happy when he received the news that 3-star wide receiver Dominic Walker had flipped his commitment from the Cornhuskers to Auburn.
Bo Pelini crossed the line with the way that he reportedly reacted.
According to Chris Hays of the Orlando Sentinel (h/t cfbsection.com), Pelini was not too happy when he received the call from Walker:
It was hard for Walker to make that call to Nebraska on Friday, but he knew he had to do it. He said he didn't handle the Vanderbilt situation as well as he could have back when he decommitted from the Commodores in October and he wanted to make sure and do the right thing this time.

Even his mom was afraid for him when he made the call to head coach Bo Pelini and his staff on Friday.

"It was a very tough decision. They were [mad]. They were very mad. But I thought I had to call them like a real man should," Walker said. "But yeah, they were mad. Coach Pelini said, 'Best of luck, you're going to need it.' "
This was an unprofessional reaction from Pelini, and he wasn't the only one who was upset. Hays also reports that Nebraska's wide receivers coach gave the recruit some backlash:
Wide receivers coach Rich Fisher also was in on the call.

"Coach Fisher said, 'I can't believe you,' " Walker said. "It was really awkward."
To be clear, I completely understand where Pelini and Fisher are coming from, but they still crossed the line.
As a coaching staff, there have to be few things more frustrating than losing a commitment—especially so close to national signing day (Feb. 6). Walker was a player that Nebraska was planning on moving forward with, and now Pelini and his staff may have to scramble to try to replace him. If they're not going to replace him, his decommitment still creates negative momentum in the all-important days leading up to national signing day.
Pelini had plenty of reason to be upset, but he had zero reason to lash out and make a snarky remark to the recruit. Simply put, that's not how the head coach of a major college football program is expected to act.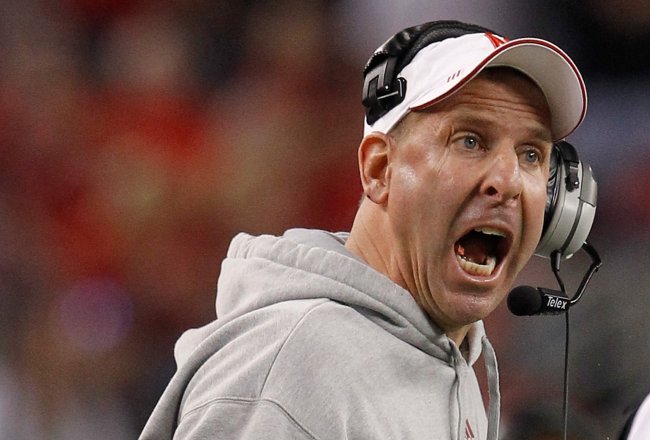 Tom Pennington/Getty Images
Frankly, that's not how a head coach at any level is expected to act.
He knows better, and he knows the game of recruiting. Nothing is final until signing day, and until then any decommitments or flips are fair game. This shouldn't be surprising to Pelini, and it's certainly not something to lose his composure over.
The fact of the matter is, Walker handled this in the right way. He could have very well Tweeted his decommitment or texted it in to a graduate assistant or someone else he knows on the team. He could have gone about it in a hundred different, much easier ways, but he chose the right way.
More often than not, the right thing to do is often the harder thing to do. I commend Walker for handling this the right way.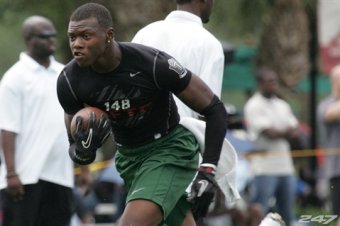 Dominic Walker Via 247Sports
He owned up to his decision and called
Pelini
. In that process, he showed incredible maturity and humility. That's more than we can say about some head coaches who have left programs high and dry in the past, let alone a recruit changing his
verbal
commitment.
Despite all of that, Pelini has the audacity to throw Walker's maturity back in his face and treat him in a disrespectful manner?
No matter how upset you are, you just can't treat a high school kid that way when it comes down to him making arguably the biggest decision of his life. This choice for him is much more than football, and that's a fact that gets lost all too much in the recruiting process.
Walker is choosing his future, and he has every right to change his mind without the fear of backlash from the head coach of a program.
Sure, you expect it from fans on message boards. You expect it when you hop online and read your emails, and you definitely expect it on Twitter.
You don't expect it from the head football coach at Nebraska, though. He has to be above that, at least for his reputation's sake on the recruiting trail.
This is not a good look for Pelini.
This article is
What is the duplicate article?
Why is this article offensive?
Where is this article plagiarized from?
Why is this article poorly edited?