One 2013 NHL Free Agent for Each Team to Target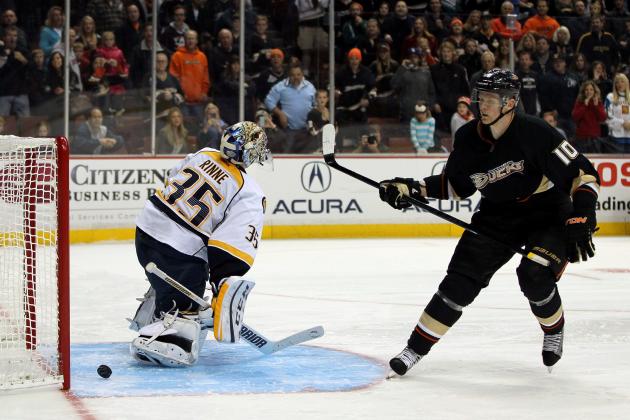 Victor Decolongon/Getty Images

In a shortened 2013 NHL season, teams should be very interested in targeting potential UFAs like Ryan Getzlaf and Corey Perry if they are available, but what about other free agents?
Each team will try and upgrade their roster if it is possible at the trade deadline, but others could look to the free-agent market in July to upgrade their rosters.
Here is one free agent that each team could target in July of 2013.
Begin Slideshow

»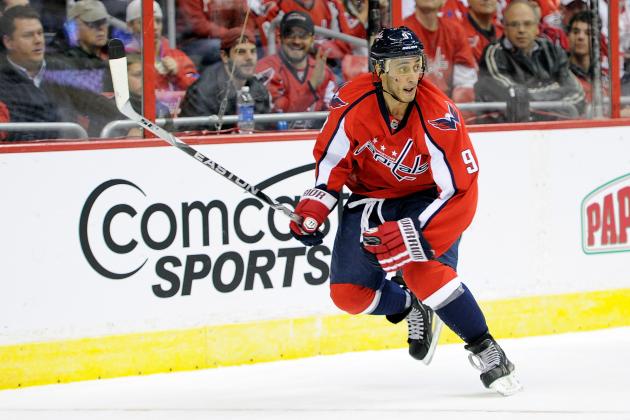 Greg Fiume/Getty Images

The Anaheim Ducks will try to lock up their two free agents first and foremost in the summer of 2013, but they should look to sign UFA center Mike Ribeiro.
Ribeiro is a creative and offensive center who would be a perfect second-line player for Anaheim. Adding him to the lineup would give the team some nice scoring depth at center, and it would bolster the team's offense.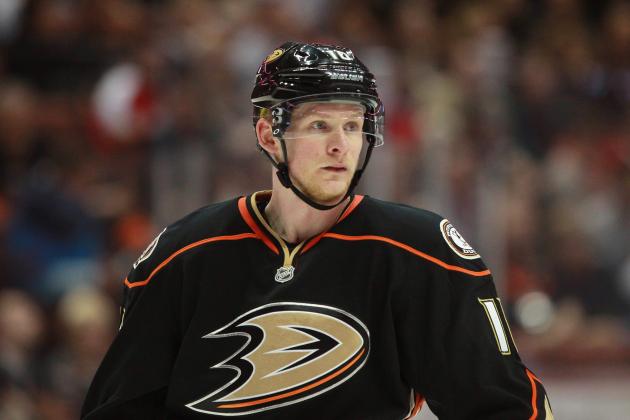 Jeff Gross/Getty Images

Corey Perry is a top-end scoring winger who would really make the Boston Bruins an overwhelming favorite to win the Stanley Cup for the foreseeable future.
Perry would add some serious offense to a Bruins team that already features some prominent names at forward, and it would be an amazing move if they were able to pull it off.
He will be targeted by many teams, but Boston could prove to be a good fit.
Bruce Bennett/Getty Images

The Buffalo Sabres tried to add size and grit during the offseason when they signed John Scott and Steve Ott, but in 2013, they will look to add scoring and grit.
Nathan Horton is a free agent and he is a player who could really fit in with the Sabres.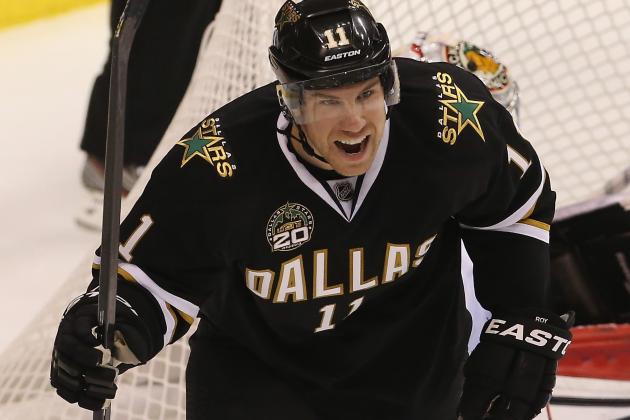 Ronald Martinez/Getty Images

The Calgary Flames are another team that could look to upgrade their center depth in 2013, and a player like Derek Roy could fit in nicely with the Flames.
Roy would likely fit in as a second-line center, and that is a role that the Flames should look to upgrade if possible.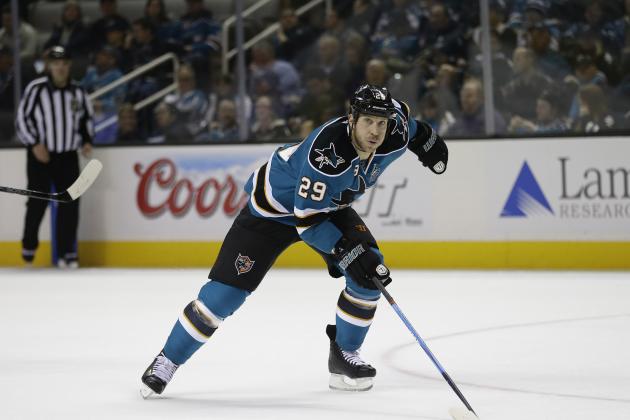 Ezra Shaw/Getty Images

The Carolina Hurricanes made headlines when they added Alexander Semin during the summer, but Semin only has a one-year deal.
The Hurricanes currently have some nice pieces in place with their top six, so adding a player like Ryane Clowe could bring some grit and secondary scoring to round out the lineup.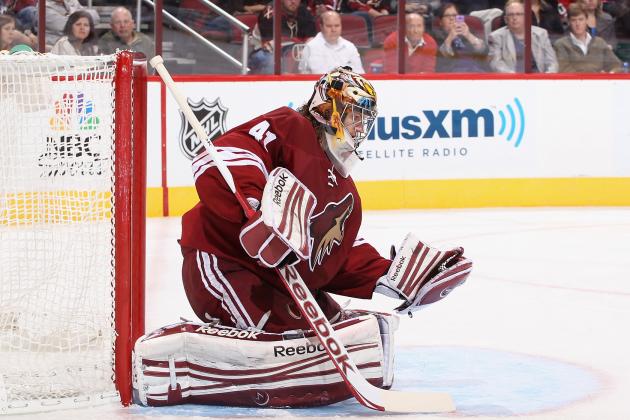 Christian Petersen/Getty Images

Corey Crawford and the Chicago Blackhawks may be off to a great start, but Crawford crumbled during last year's playoffs.
Nonetheless, Mike Smith is a free agent this offseason and he is a goalie that could really help the 'Hawks if Crawford ultimately doesn't get the job done for Chicago.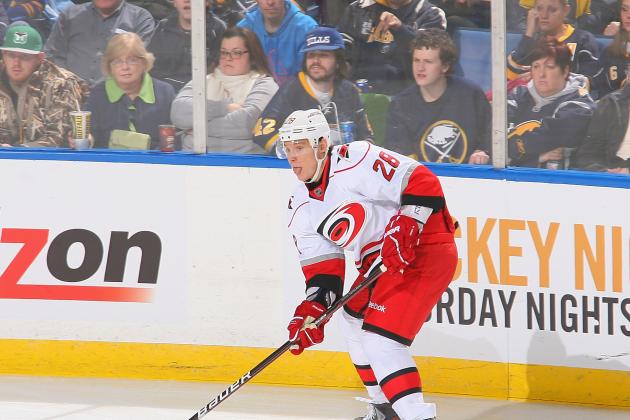 Rick Stewart/Getty Images

The Colorado Avalanche are a team that will try to add some more scoring during free agency, and Alexander Semin is a player who might be worth the risk.
Semin is a very talented offensive player, and he may be able to help the Avs and complement their roster.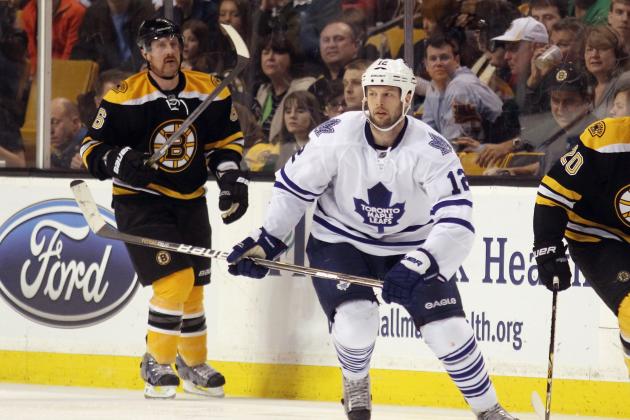 Bruce Bennett/Getty Images

The Columbus Blue Jackets are a team that is going to rebuild over the next few years, so they will be unable to attract top free agents.
Therefore, the Blue Jackets should target some veterans that can potentially add some value to their team. Although he constantly battles injuries, Connolly could really help the Blue Jackets.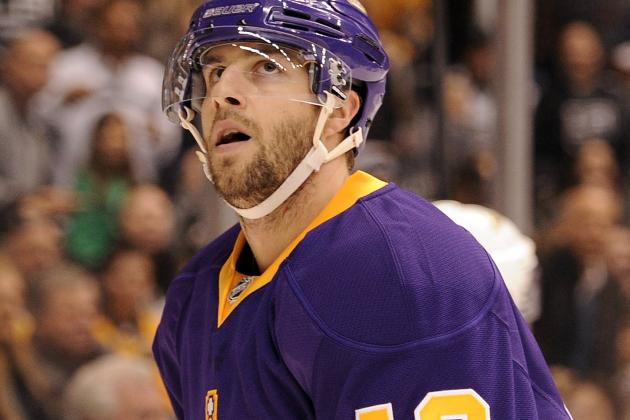 Harry How/Getty Images

Simon Gagne was once one of the league's top young scorers, but injuries have caused Gagne's game to slightly regress.
The Dallas Stars have a roster with players like Jamie Benn, Loui Eriksson, Ray Whitney and Jaromir Jagr, but Gagne could really fit in with the roster as another scoring threat.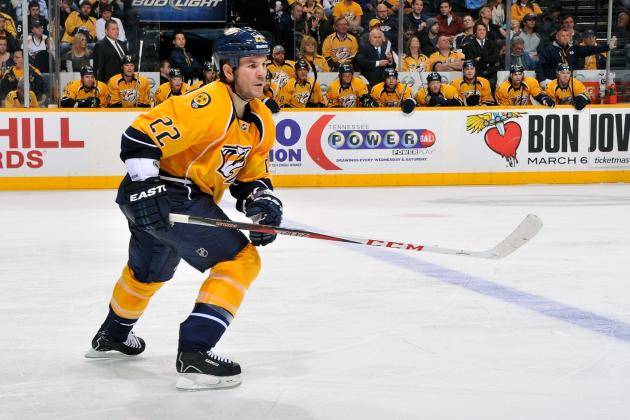 Frederick Breedon/Getty Images

The Detroit Red Wings will definitely look to upgrade their blue line in 2013, and adding a veteran defender like Scott Hannan would be a solid move.
Hannan is currently a Nashville Predator, and he is a solid shutdown defender that would add some stability to the Wings' blue line.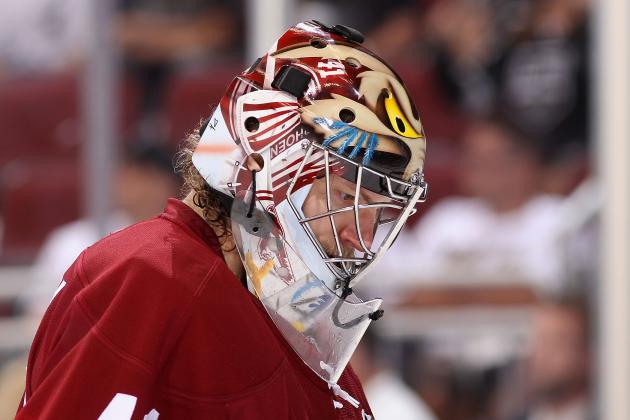 Christian Petersen/Getty Images

The Edmonton Oilers have a nice young group of talent in their top six, but they really need to add a top goaltender to take their team to the next level.
Mike Smith is set to become a free agent, so the Oilers should target this netminder to solidify their chances of becoming a top contender.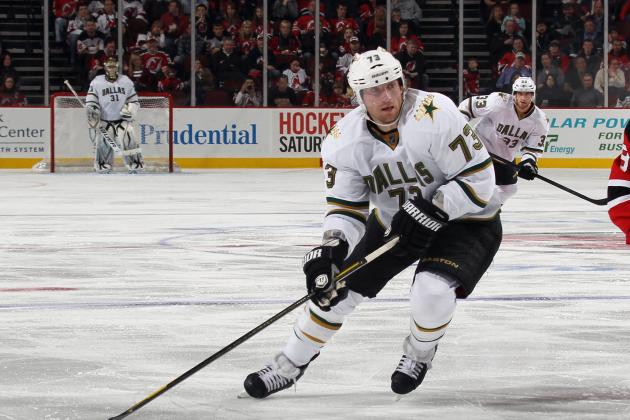 Bruce Bennett/Getty Images

The Florida Panthers have a nice blend of young and middle-aged forwards on their roster, but they could stand to add another scorer.
Michael Ryder is a proven winner, a Stanley Cup champion and a player who can contribute at least 20 goals a season.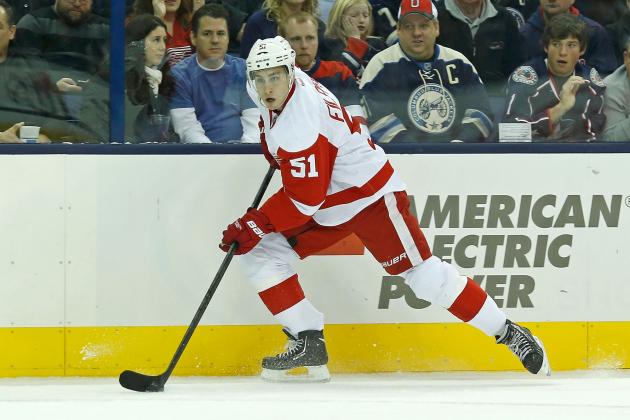 Kirk Irwin/Getty Images

Valtteri Filppula is a player who has a lot of creativity and he likes to score, and if he were to join the Los Angeles Kings, he would have some comparable linemates that would enable him to thrive.
Right now, good depth at left wing is an area the Kings are weak in, so adding Filppula would be a nice move.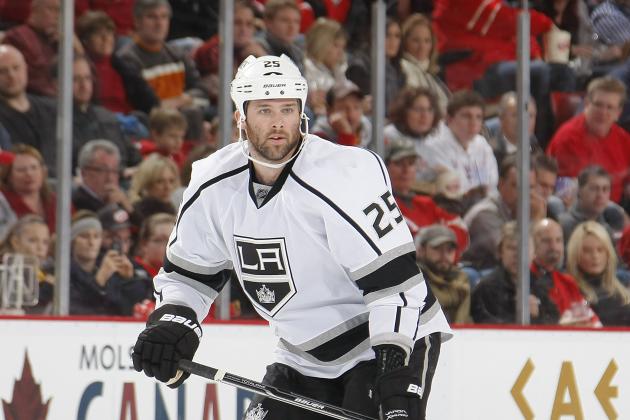 Dave Sandford/Getty Images

Dustin Penner has not had a good start with the Los Angeles Kings this season, and he is a player who could work with the Minnesota Wild.
The Minnesota Wild have some salary coming off the books, and they could use a physical winger who can score. Also, Penner would likely come at a reasonable rate.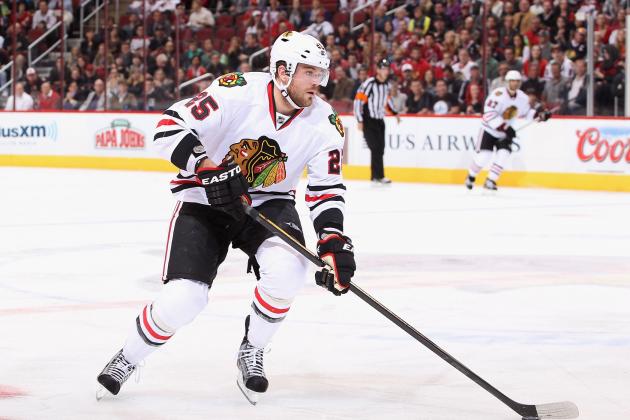 Christian Petersen/Getty Images

Viktor Stalberg is a young-scoring winger for the Chicago Blackhawks who in the final year of his contract.
The Montreal Canadiens are a team that needs help scoring goals, so taking a shot on this young, talented winger makes a ton of sense,
Stalberg has a lot of upside, and he could be a nice pickup if he becomes available in July.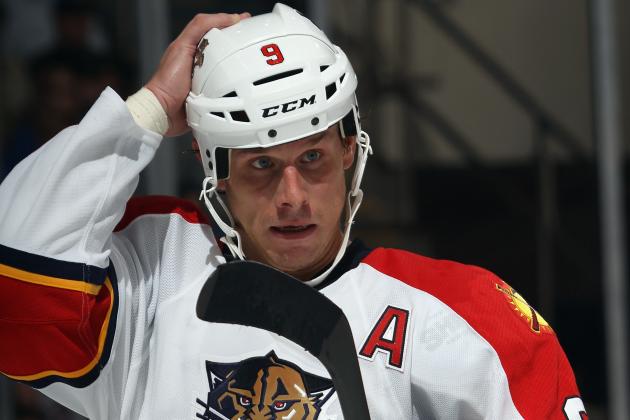 Bruce Bennett/Getty Images

Stephen Weiss is a nice secondary center who would be a nice addition for the Nashville Predators, and he would be considerably cheaper than Ryan Getzlaf, a player who could set the market for all centers.
Weiss has been a steady and consistent performer with the Florida Panthers over the past few seasons, and he could really be a player that could elevate his game with a bigger role in Nashville.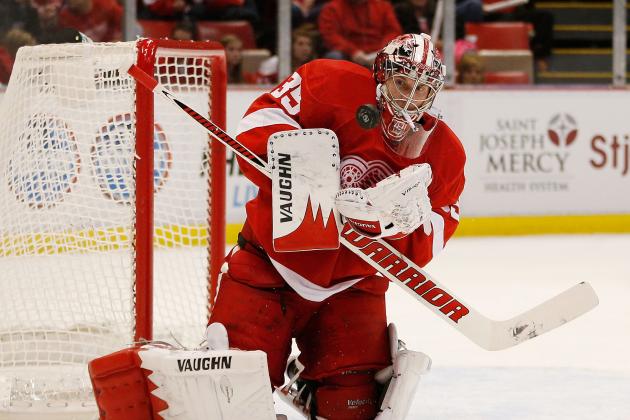 Gregory Shamus/Getty Images

Jimmy Howard may not reach July as a UFA, but if he does, the New Jersey Devils would be crazy not to jump all over him.
Howard is a young netminder, and the Devils need someone to replace Martin Brodeur for the future.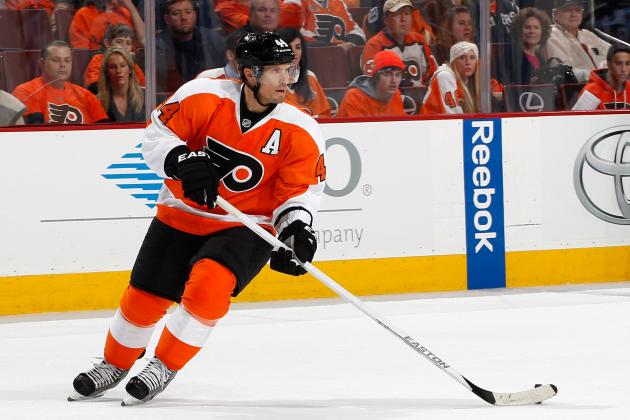 Jeff Zelevansky/Getty Images

Kimmo Timonen may be an older defenseman, but at age 37, he still has a lot left to offer. The New York Islanders will likely look to improve their blue line this summer because with Ryan Strome set to make the team in 2013-14, they will be set offensively.
Timonen would be a nice addition that could potentially play with Mark Streit.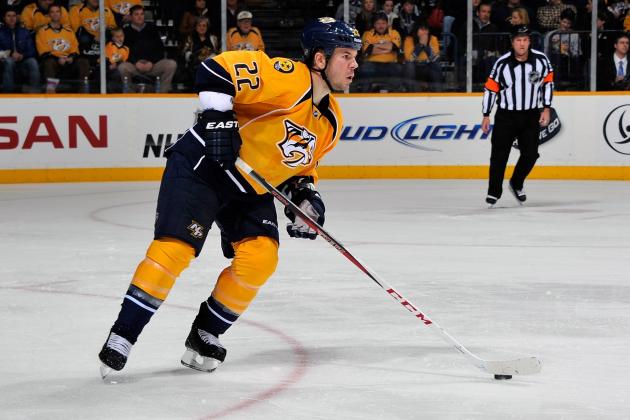 Frederick Breedon/Getty Images

The New York Rangers are a solid Stanley Cup contender, and it is unlikely that they will look to make any major additions at the trade deadline or during free agency.
However, adding a veteran defender like Scott Hannan, a UFA in 2013, would give them serious defensive depth and it would put them even more over the top in the Eastern Conference heading into 2013-14.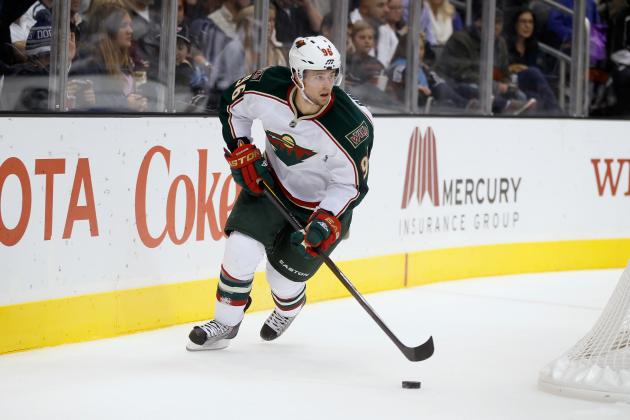 Jeff Gross/Getty Images

With top center Jason Spezza in place on the Ottawa Senators, adding a forward like Pierre-Marc Bouchard would be an amazing fit and a low-risk move for an Ottawa team with the makings of becoming a playoff contender.
With team captain Daniel Alfredsson potentially in his last season, adding PMB would be a nice move for the Sens.
He is set to become a UFA, and he could rebound with a new start in Ottawa on the right wing.
Jim McIsaac/Getty Images

Rob Scuderi is a veteran defenseman with the Los Angeles Kings, but with the Philadelphia Flyers desperate to strengthen their defense, they could overpay to add the 2012 Stanley Cup winner in free agency.
Scuderi is a defenseman with a lot of experience and he would really bolster the Flyers blue line.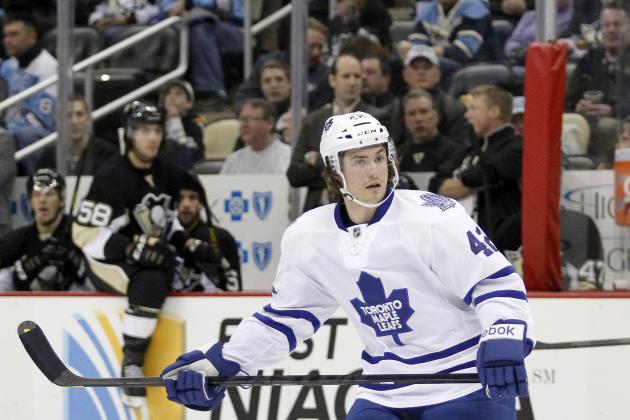 Justin K. Aller/Getty Images

The Phoenix Coyotes need to improve their depth at center, and Tyler Bozak could be a nice young option.
Bozak has improved each year with the Toronto Maple Leafs, and his potential would make him valuable to a team like the Coyotes.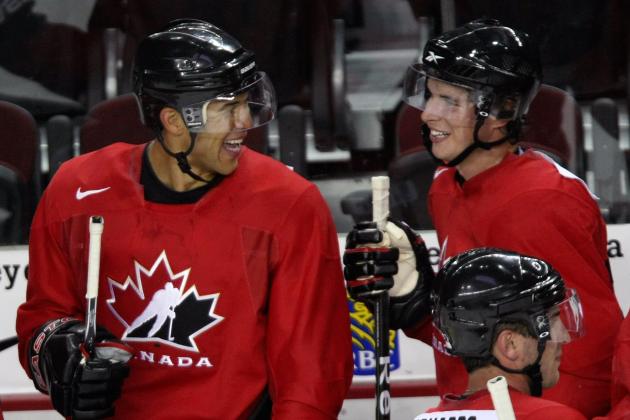 Mike Ridewood/Getty Images

Sidney Crosby needs a winger, so why not Jarome Iginla? The veteran forward has a lot left in the tank, and can you imagine what kind of combination Crosby and Iginla would be like?
The Penguins will probably try and sign Corey Perry, but they should target a low-risk, high-reward option like Iginla in July.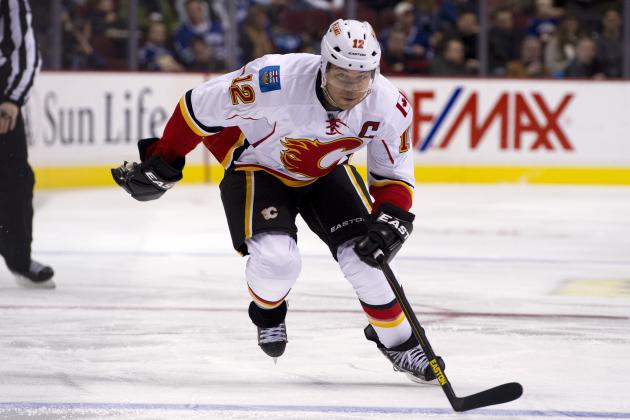 Rich Lam/Getty Images

Jarome Iginla would also be a nice fit in St. Louis if he were to become available.
Iginla wants to win a Stanley Cup, and the Blues are a contender who really are a piece like Iginla away from having enough fire power to contend for the Cup.
With an amazing defense and goaltending tandem, Iginla would be the final piece to the St. Louis offense, and he could play a big role for the team in the playoffs and regular season in the future.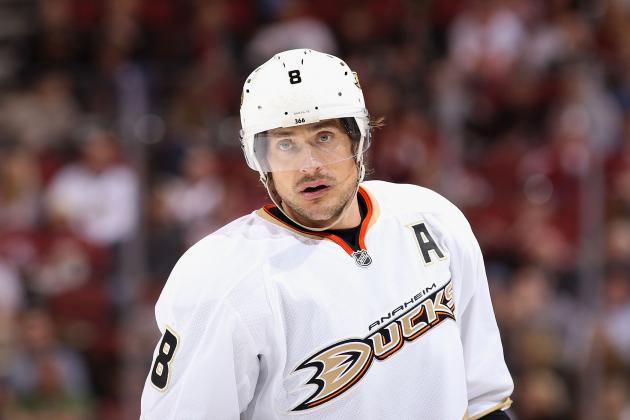 Christian Petersen/Getty Images

The San Jose Sharks' current roster is firing on all cylinders and they don't have many holes. However, in free agency, they would be remiss if they didn't try to re-sign their former player, Teemu Selanne, if he decided to re-locate from Anaheim.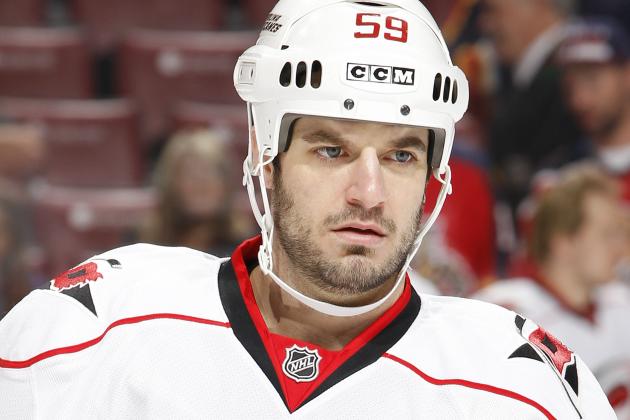 Joel Auerbach/Getty Images

Chad Larose is currently a member of the Carolina Hurricanes, and he is a bottom-six winger who averages around 30 points a season.
He is a solid bottom-six forward and would be a welcomed addition to the Lightning roster.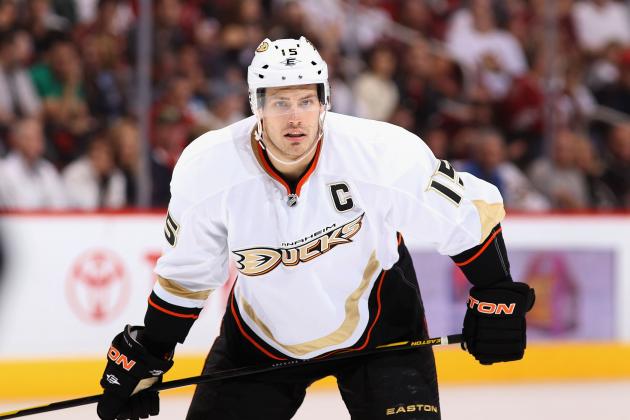 Christian Petersen/Getty Images

The Toronto Maple Leafs' most dire need outside of goaltending is a No. 1 center, and Ryan Getzlaf would address that issue.
Current GM Dave Nonis was an assistant GM in Anaheim under Brian Burke, so he has some familiarity with Getzlaf. Adding Getzlaf would give the Leafs enough to be a playoff team in the East if they also addressed their goaltending.
Getzlaf will make a lot of money in 2013, but who will be signing his checks after this season?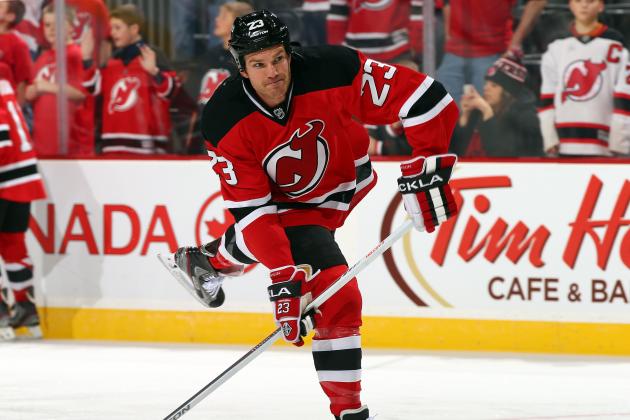 Elsa/Getty Images

The Vancouver Canucks tried to add Shane Doan during free agency this past summer but were unsuccessful in doing so.
The Canucks are a team that has looked to add a scoring winger with grit over the past few seasons, and David Clarkson could be the absolute perfect fit.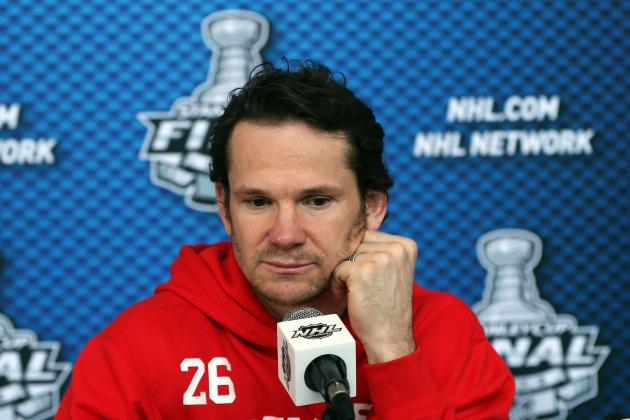 Bruce Bennett/Getty Images

Patrik Elias is slated to become a UFA and although it is likely that he is going to be a career-long Devil, if he hits free agency, the Capitals should go after him on the open market.
Elias is still a top scorer in the NHL, and his experience would help a relatively young Washington squad.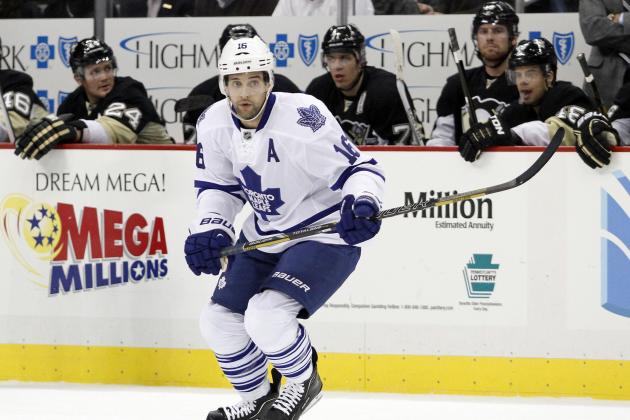 Justin K. Aller/Getty Images

Clark MacArthur, who will be a UFA in July, could make more than the Toronto Maple Leafs are willing to pay on the open market
MacArthur is a physical winger who can chip in offense, and he is a player that would really help the Jets in multiple areas.