Real Madrid: 5 Things That Must Change for Kaka to Succeed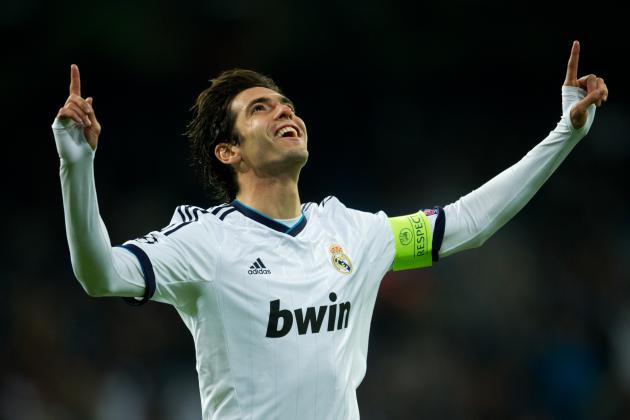 Jasper Juinen/Getty Images

A few weeks ago, it seemed almost a certainty that Kaka would be leaving Real Madrid by the end of January (via The Daily Mail).
However, according to Declan Warrington of The Daily Mail, just three days away from the closing of the winter transfer window, talks with the club most likely to sign him, AC Milan, seem to have stalled.
A high price tag imposed by Madrid, who have him under contract until 2015, seems to be what is blocking Kaka's move, according to J.L. Guerrero of AS.com.
In the case of the Brazilian seeing out his contract at Madrid, it would be beneficial for both player and club for him to play a more central role for Los Blancos.
Although that remains a big if—especially before the transfer window is closed—here are five changes that could help Kaka do exactly that.
Begin Slideshow

»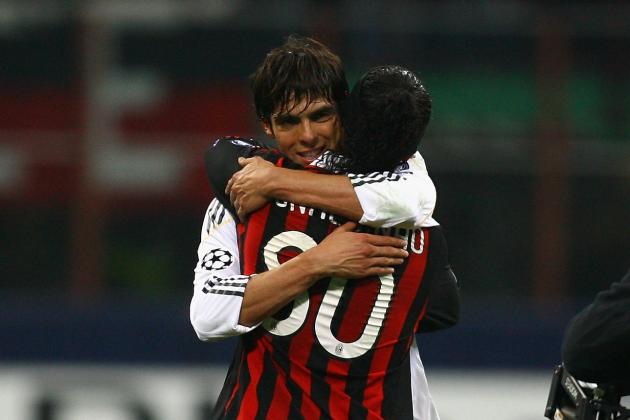 Alex Livesey/Getty Images

Paradoxically, perhaps the best way for Kaka to play more for Real Madrid is for him to leave the club, at least for a while.
A loan to a top club like AC Milan, or a club in the Premier League, could benefit both Kaka and Real Madrid. It would allow him to get the minutes of competitive football he needs to regain his form and demonstrate that the talent that made him win the Ballon d'Or in 2007 is still intact.
From Madrid's point of view, it could serve as a way to showcase his talent and justify the €25 million price tag they have put on their former Galactico signing (via J.L. Guerrero of AS.com).
The club has so far been reluctant to loan Kaka out, after Milan and Manchester United were given as possibilities for a temporary loan, according to Barry Glendenning of The Guardian.
But, with the end of Kaka's contract getting ever closer, the management might consider a loan an option to avoid the player waiting out his contract on the bench and leaving on a free transfer.
If he were to be loaned out, Kaka would arguably only depend on himself to show he is still capable of playing at top level. And if he shines bright enough, he may just get another chance at the Bernabeu.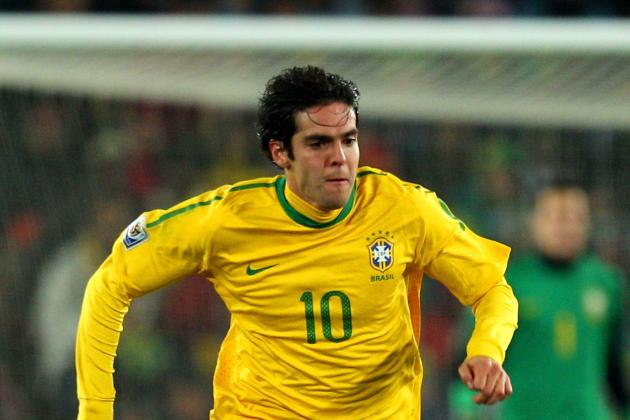 Cameron Spencer/Getty Images

It is often the case that players who shine with their clubs catch the eye of their national manager and are called up to defend their country's colors. However, the opposite sometimes happens as well.
Kaka was left out of the first squad announced by newly appointed Brazil manager Luiz Felipe Scolari. Scolari has been given the immense task of taking La Canarinha to World Cup glory on home soil in 2014. For that, he has a rehearsal in the upcoming Confederations Cup, where he will be able to test his team against top teams of the likes of Italy, Uruguay and Spain.
It seems like a long shot for Kaka to rejoin the national team, but Scolari has already shocked many football analysts by calling up the likes of Ronaldinho and Julio Cesar, so maybe a call-up for another veteran is not that far-fetched.
If Kaka was given one more chance with Brazil, and, more importantly, if he were to take it and show his potential is intact, it may just make Madrid think twice about discarding the Brazilian.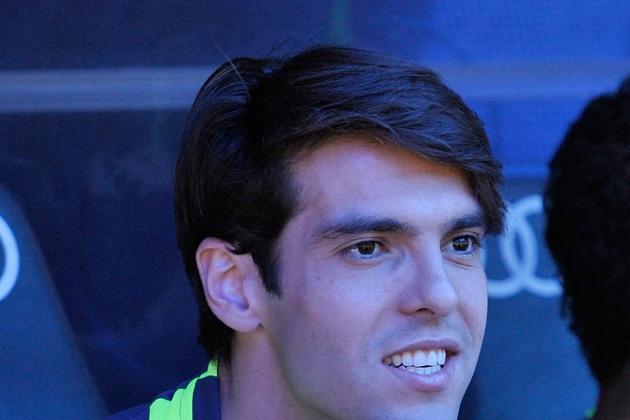 Gonzalo Arroyo Moreno/Getty Images

Jose Mourinho has given Kaka a number of chances at Real Madrid, from smaller cup or league matches to crucial moments like the Champions League semifinal against Bayern.
On none of these occasion has the Brazillian been able to convince his manager.
It seems then that Mourinho has lost patience, and with the arrival of Luka Modric in the summer to add creativity to his midfield, Kaka seems completely out of the Portuguese's plans.
However, as has been widely reported in media across the globe, Mourinho is not in an easy position at the helm of Los Blancos. They have almost given up on defending their title by surrendering a double-digit lead to Barcelona not even halfway through the season. Los Blancos' internal disputes have made more headlines than their sporting achievements of late.
With Mourinho most likely to leave the Bernabeu before the start of next season, Madrid will almost certainly be very active on the transfer market this summer.
Add to that the fact that one of the main candidates to replace Mourinho is former Milan coach Carlo Ancelotti (via Johnathan Johnson of ESPN SoccerNet). Ancelotti took Kaka's Milan to Champions League glory in 2007, and managed to get the best out of the Brazillian star in the year he won the Ballon d'Or.
If he does indeed take charge at Madrid, he might know what buttons to push to make Kaka his former self.
Manuel Queimadelos Alonso/Getty Images

Although all signs indicate that Kaka has always acted in a professional manner throughout his career, he needs to change his mindset.
Despite his difficult situation, he has never spoken out against manager or club, asking for more minutes on the pitch, as many star signings would have. However, that may be because of his professionalism, but could also be some form of lack of motivation.
He has look defeated almost from the very start of his career in Madrid.
It may be adapting to a new country, injuries or even the realization that he has passed the peak of his career that have brought him down. What is sure is that he seems to have lost the joie de vivre and appetite for football he displayed in his time at Milan, and that are characteristic of Brazilians in general.
In these cases it is always hard to determine what comes first; perhaps it will only be once he feels important professionally that he will show outward happiness again.
But it may also be that if he finds a way to motivate himself off the pitch, he will recover part of his lost form.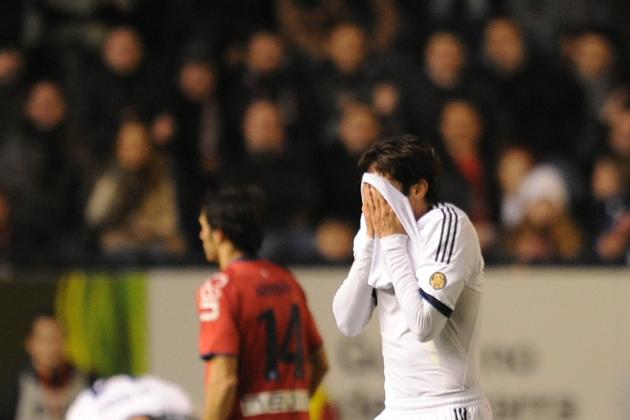 Denis Doyle/Getty Images

There is an element every footballer will tell you can play a decisive role in a player's career.
That is, of course, luck.
It's fair to say Kaka has had little or none since he first started wearing Madrid's white. First, he was sidelined with a recurring knee injury, which meant he wasn't straight away a regular starter for Real. Ever since, he has struggled to land a spot in Madrid's starting XI.
His latest bout of bad luck came in his last game for Los Blancos against Osasuna. Coming on as a substitute, he lasted just over 15 minutes before being sent off for two yellow card offences. There was definitely a part of foolishness on the player's behalf, but he will still feel hard done by the referee's decision.
Finally, although as a professional Kaka would most likely never wish ill to any of his teammates, sometimes one man's bad luck can make another's fortune.
With the signing of Luka Modric, Kaka seems like he isn't even the first backup choice in midfield. However, this season has proven to be a roller coaster of injuries and suspensions for Madrid and you never know when he might have to step in.
Just ask Raphaël Varane, Antonio Adán or even Diego López if back in August they thought they would play an important part in such a crucial period of Real's season.
If he is called upon, add a little bit of extra luck for him to hit form, and it could be his best chance at silencing his critics.