Power Ranking Every Rookie in Super Bowl XLVII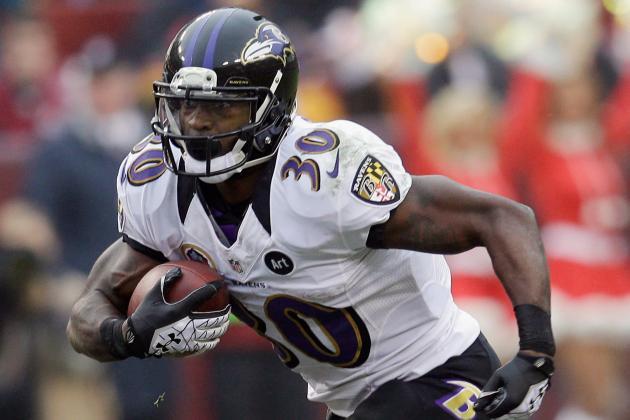 Rob Carr/Getty Images

Both the Baltimore Ravens and San Francisco 49ers have received some type of contribution from their rookie classes. However, neither team features a player like Andrew Luck, someone who changed the direction of the franchise. The rookies on these rosters played more of a complementary role.
Of the two teams, the Ravens received the most contributions from their rookie class. They have as many as five players who'll make an impact during the Super Bowl, whereas only two of the 49ers rookies are expected to see the field.
This article ranks the rookies on each team's roster based on impact this year, potential and possible Super Bowl impact.
Begin Slideshow

»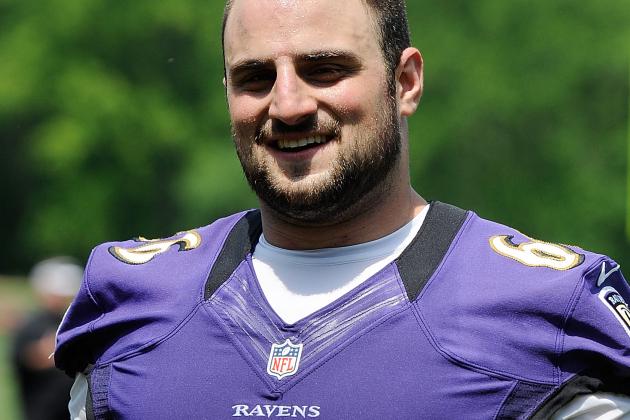 Patrick McDermott/Getty Images

18. Jewel Hampton, Running Back, San Francisco 49ers
Hampton was brought into the mix to provide depth after the injuries to Kendall Hunter and Brandon Jacobs. The running back depth on the 49ers' roster means he has little chance of staying on with the team for the long term.
17. Tony Jerod-Eddie, Defensive Line, San Francisco 49ers
San Francisco promoted Jerod-Eddie in Week 17 because Justin Smith was still dealing with injury issues. Jerod-Eddie didn't record a single stat in during his call-up.
16. Adrian Hamilton, Linebacker, Baltimore Ravens
Baltimore added Hamilton to the roster prior to Week 16 because the linebacking corps was dealing with a handful of injuries. He saw limited action, and it's very likely he isn't on the active roster for the Super Bowl.
15. Omar Brown, Safety, Baltimore Ravens
Brown was a late-season addition who saw some action on special teams. It's unlikely he makes an impact during the Super Bowl.
14. Asa Jackson, Cornerback, Baltimore Ravens
Jackson didn't see much action this season, but he still has a future with the team. He's a good athlete who just needs to improve his technique and gain more experience. However, he faces a tough road ahead. The Ravens have good depth at the cornerback position, so Jackson will need a strong offseason to earn playing time.
13. Trenton Robinson, Safety, San Francisco 49ers
Robinson began the season seeing playing time on special teams. However, he committed a few costly penalties and lost his opportunity to make an impact. This resulted in him not seeing any action after Week 3.
12. Cam Johnson, Linebacker, San Francisco 49ers
The 49ers selected Johnson in the seventh round, even though he was still dealing with an offseason injury. Johnson's addition gives the team depth at the linebacker position, and he is someone who could develop into another pass-rushing threat. He saw limited action in the team's final two games but failed to record a stat.
11. Gino Gradkowski, Guard/Center, Baltimore Ravens
Gradkowski was drafted in the fourth round and serves as a backup at both the guard and center positions. With Matt Birk nearing the end of his career, Gradkowski will likely get a chance to compete for a starting job in the near future.
10. Joe Looney, Guard, San Francisco 49ers
Looney suffered an injury in training camp which pushed him down the depth chart. Before the injury, he was among those competing for the starting right guard spot. Alex Boone ended up winning the job, and he has performed well enough to solidify his hold on the position. This means Looney will be looking at a backup role heading into next season.
9. DeAngelo Tyson, Defensive Line, Baltimore Ravens
The Ravens rotated Tyson in along the defensive line from time to time. He served an important role because of the injuries suffered by Pernell McPhee, Haloti Ngata and Terrence Cody. Having someone like Tyson capable of stepping in and holding his own is key to a team's ability to navigate the long season.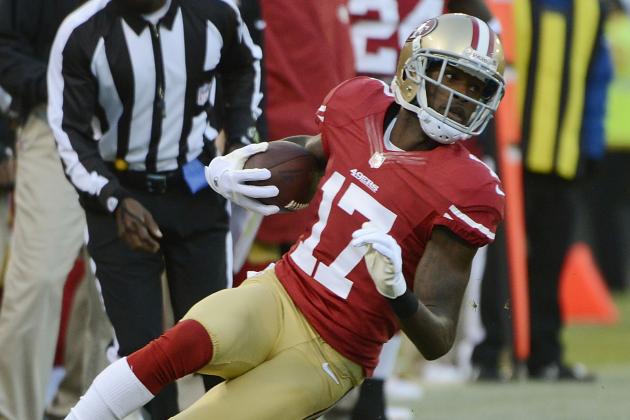 Thearon W. Henderson/Getty Images

Stats: zero catches, only appeared in three games this season
A.J. Jenkins' NFL career didn't get off to a good start, as his conditioning and attitude weren't up to par during training camp. This quickly put him behind veterans like Mario Manningham, Randy Moss and Kyle Williams. As evidenced by his failure to record a single catch this season, Jenkins was never able to dig his way out of that hole.
In his defense, he was a long shot to see significant playing time this season. Jenkins entered the draft process seen as a high-upside player who needed time to develop. The San Francisco 49ers offered the perfect opportunity for that because of their veteran presence at the position.
However, it's still very disappointing when a first-round draft pick fails to make any type of contribution.
He wasn't even able to make an impact when both Manningham and Williams were lost for the season. Jim Harbaugh isn't the type of coach who'll just hand someone playing time; Jenkins will need to get serious if he wants to crack the lineup next year.
Jeff Zelevansky/Getty Images

Stats: four receptions and 51 yards
Garrett Celek is the younger brother of Philadelphia Eagles tight end Brent Celek. He made the San Francisco 49ers roster as an undrafted free agent after an impressive training camp. Celek's draft stock was hurt by the fact he dealt with a handful of injuries while at Michigan State and therefore had limited production.
His spot on the 49ers roster is as a backup tight end and special teams contributor. Because of the presence of Delanie Walker and Vernon Davis, Celek sees very little playing time on the offensive side of the ball.
However, he does get some action in situations that call for a heavy package. Don't expect Celek to have too much of an impact during the Super Bowl.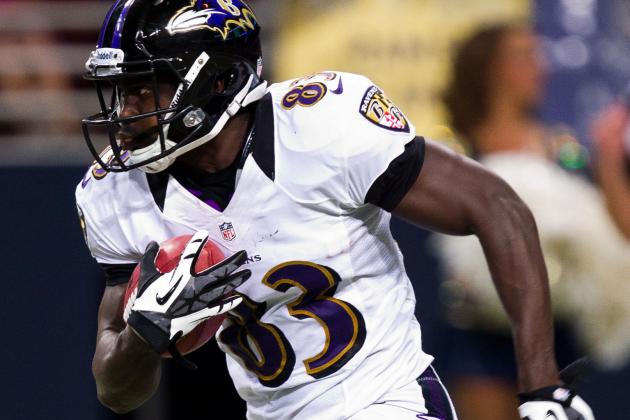 David Welker/Getty Images

Stats: five receptions, 51 yards; 15 kick returns, 389 return yards, long of 49 yards
Deonte Thompson took full advantage of his opportunity as an undrafted free agent. He quickly earned a role on special teams, where he spelled Jacoby Jones from time to time as a kick returner.
Thompson's ability to earn a spot on the roster is a little surprising based on his college career. In his final year at Florida, he only registered 21 receptions for a total of 264 yards. That type of production doesn't usually translate to a roster spot in the NFL.
Outside of some scrap time during the last game of the season, Thompson has seen his playing time decrease. The Baltimore Ravens have given Jacoby Jones the majority of the opportunities to return kicks in the playoffs. This is because Jones is a proven playmaker.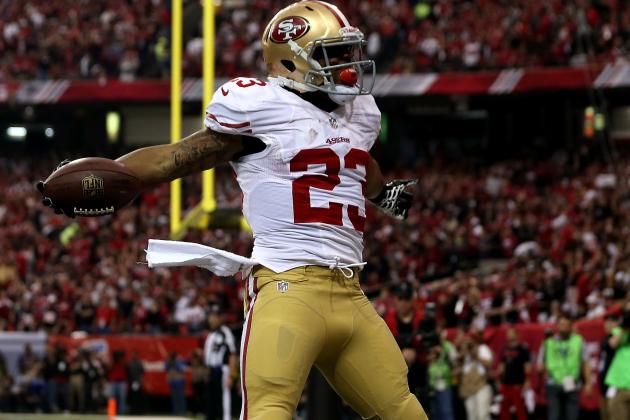 Streeter Lecka/Getty Images

Stats: 27 carries, 125 yards; three receptions, 29 yards; 417 return yards
LaMichael James didn't see any action until the last four games of the regular season. His numbers aren't overly impressive, but he gives the San Francisco 49ers someone to replace the injured Kendall Hunter. James' quickness and speed are a nice complement to the power of Frank Gore.
His explosiveness as a kick returner has also made an impact this season. He gained his kick-returning opportunity when both Mario Manningham and Kyle Williams went down with injuries.
James' experience in the read-option while at Oregon has really proven useful late in the season. He and Colin Kaepernick run several of the plays to perfection, which only makes this style of play harder to defend.
San Francisco will look to get James involved early in the Super Bowl game plan. Don't be surprised if he finishes the game with more yards than Gore, as the Ravens will be keying on the 49ers' first-string running back and Kaepernick.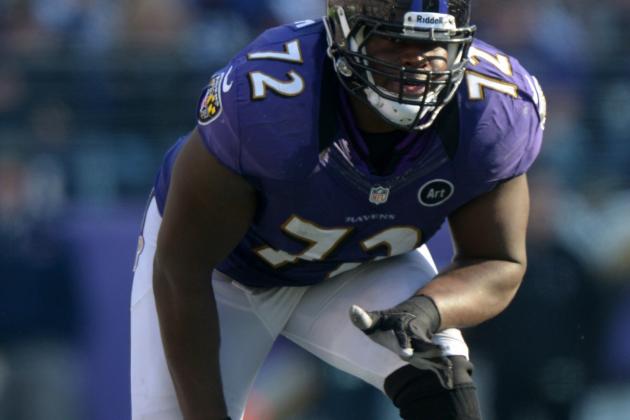 Kirby Lee-USA TODAY Sports

Stats: started all 16 regular-season games
Prior to last year's draft, Kelechi Osemele received some consideration as a first-round prospect. He ended up slipping to the second round, where the Baltimore Ravens didn't hesitate to add him to the mix. A lot of his value had to do with his versatility.
Osemele used a strong training camp to surprise everyone by claiming the starting right tackle job. This had a little to do with Bryant McKinnie's conditioning problems, but Osemele played well enough to provide the Ravens with a different option.
Over the course of the season, Osemele had his ups-and-downs. He continues to work on refining his technique and developing into a well-rounded player. Those growing pains ended up forcing the Ravens to insert McKinnie back into the starting lineup and to shift Osemele inside to guard.
This is where Osemele's versatility came into play, as the Ravens struggled filling the hole at guard left by Ben Grubbs' departure via free agency.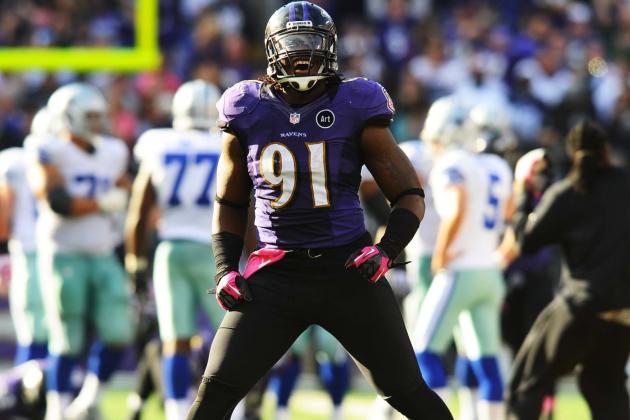 James Lang-USA TODAY Sports

Stats: 60 tackles, 1.5 sacks and one forced fumble
The Baltimore Ravens' linebacker corps has dealt with a ton of injuries this season. This has only made the addition of Courtney Upshaw more important. Upshaw entered the league as one of the more NFL-ready rookies in the class.
His size, college experience and sound technique is what helped him make an immediate impact. Upshaw's versatility also helped his ability to earn playing time early in the season. He's the type of player who does just about everything well.
The Ravens used him as a pass-rusher and run defender who sets the edge in coverage and on special teams.
As a pass-rusher, Upshaw only managed to tally 1.5 sacks. However, he did a good job creating pressure from time to time. Sometimes just making the quarterback uncomfortable is enough to change the outcome of a play.
Upshaw's most valuable contribution came in the running game. His thick lower half, use of leverage and inside hand placement allowed him to set the edge. He'll be asked to play an important part against the San Francisco 49ers.
The Ravens don't only need to worry about Frank Gore picking up yards on the ground, as Colin Kaepernick is just as dangerous of a runner.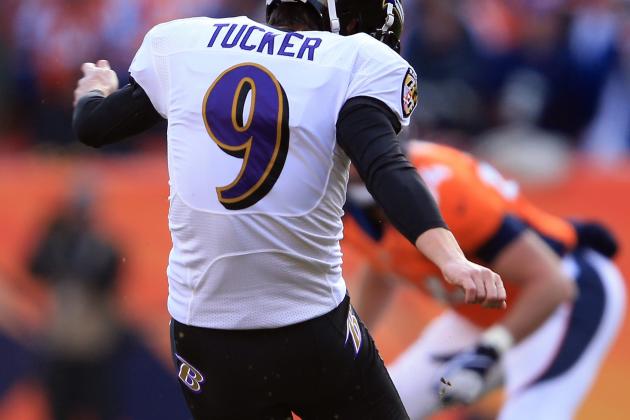 Doug Pensinger/Getty Images

Stats: 30-of-33 on field-goal attempts, long-field goal of 56 yards and 42-of-42 on extra points
It's tough to really stress how important of a role Justin Tucker played for the Baltimore Ravens this season. His accuracy and consistency provided the team with a ton of confidence. Because of the drop by Lee Evans, some forget that Billy Cundiff missed the game-tying field goal against the New England Patriots during last year's playoffs.
As a team, the Ravens certainly had little faith in the kicking game. This was likely a problem early in the season, as a rookie kicker doesn't exactly breathe confidence.
However, Tucker slowly earned the team's trust by connecting on 90 percent of his attempts and hitting three game-winning kicks. One of those kicks came in double overtime in the Ravens' recent playoff win against the Denver Broncos.
A reliable kicker like Tucker will come in handy during the Super Bowl, especially because the San Francisco 49ers' kicker David Akers has really struggled as of late. It's possible this game is decided by accuracy of each team's kicker.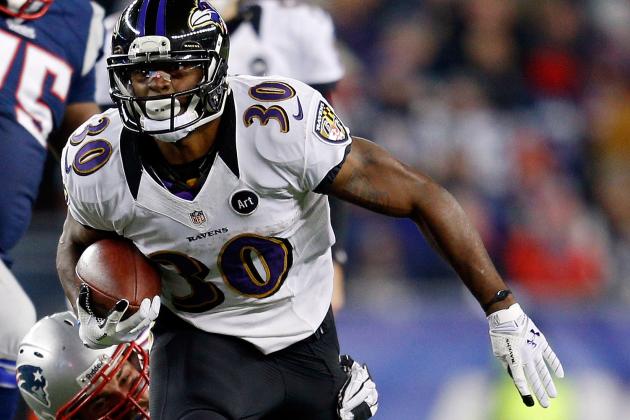 Jim Rogash/Getty Images

Stats: 118 carries, 532 yards, 4.9 yard per carry average, one touchdown, seven receptions and 47 yards
With Ray Rice already entrenched as the starting running back, the Baltimore Ravens slowly worked Bernard Pierce into the game plan. He saw an average of 5.1 carries a game through the first 14 games. However, that number has significantly jumped over the past five weeks.
Pierce's workload has increased to nearly 13 carries per game over that stretch. Baltimore continues to give him carries, because his production has also increased.
The Ravens received a major boost from Pierce against the New England Patriots in the AFC Championship Game. His 5.8 yards per carry helped the team overcome a less-than-productive day by Ray Rice.
Pierce was running with more quickness than Rice, and it allowed him to break off a few longer runs.
Expect the Ravens to give Pierce an opportunity in the Super Bowl. His play down the stretch has also ensured he'll receive an increased role in the offense next season.