NCAA Basketball: Dark-Horse Teams Poised for Big Tourney Runs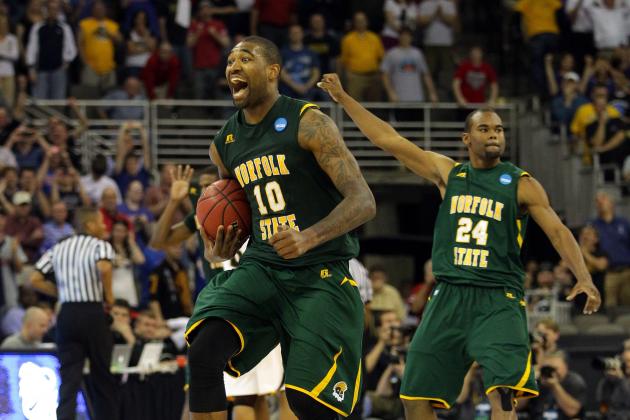 Doug Pensinger/Getty Images
Who will shock the world like Norfolk State did last year?
Every year we fill out our NCAA basketball tournament brackets with undeniable certainty. Some people will go with all the higher seeds, some people pick schools they have ties to, some pick randomly. However you go about it, everyone will think they have the perfect bracket.
Then a George Mason will happen and have everyone pulling their hair out screaming, "How did I not see that coming?!?"
Here is a handful of possible bracket busters poised to go deep into March this year and wear Cinderella's shoes.
Begin Slideshow

»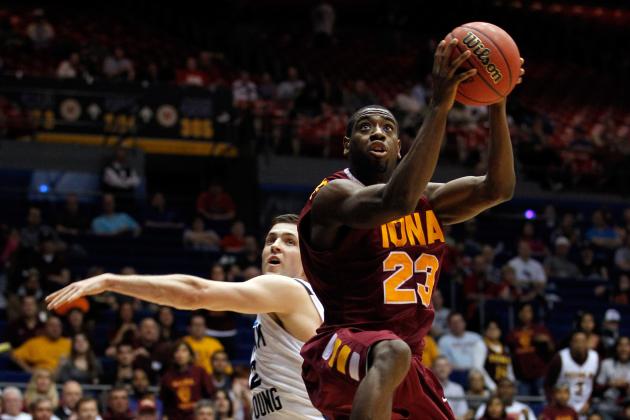 Gregory Shamus/Getty Images

There's one thing we know for sure about the Gaels...they can light it up.
Although in the weaker MAAC Conference, Iona is fourth in the nation in scoring, led by senior Arizona transfer Lamont "Momo" Jones, who is fourth in the country with 22.3 points per game.
He is accompanied in the backcourt by Sean Armand, also putting up a stellar 18.7 ppg. Sophomore 6'8" forward David Laury has put up monstrous numbers since missing the early portion of the season to give this team a dynamic top three.
This is exactly the kind of team that top seeds fear during tourney time. They score 82 points per game and play very fast, not to mention the fact that they have hit the most threes in the country. They can all move the ball and play defense, which leaves them with very few weaknesses.
If Iona can get hot at the right time, watch out for them in your bracket. They seem poised to make more than a few office workers deem them the hot topic of conversation at the water cooler come March.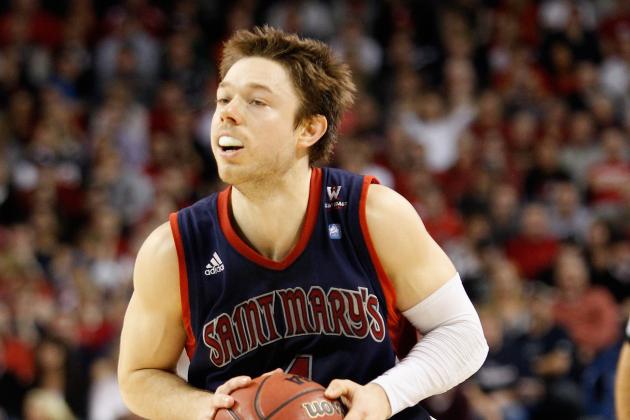 William Mancebo/Getty Images

The other Gaels look to be very problematic come tourney time. Led by senior point guard Matthew Dellavedova, Saint Mary's is stacked with upperclassmen, as eight of its top nine scorers are either juniors or seniors.
This team will be very hungry in March and ready to step out of Gonzaga's shadow in the West Coast Conference. They have incredible size across the board that could give team fits. Their eighth-ranked field-goal percentage is a testament to their length and seniority, as they will rarely shoot themselves in the foot.
While loaded with size, none of their plethora of big men pose big threats as shot-blockers. They will have to rely on their seniority, decision-making and some timely big plays from their unquestioned leader, Dellavedova. He has proven numerous times to be up to the task, most recently knocking off BYU with an incredible three-pointer at the buzzer.
This is a very experienced and very deep team that should not be taken lightly at all in March. With one more tune-up against Gonzaga, accompanied by a pedestrian conference schedule, look for Saint Mary's to be on a roll going into the tournament.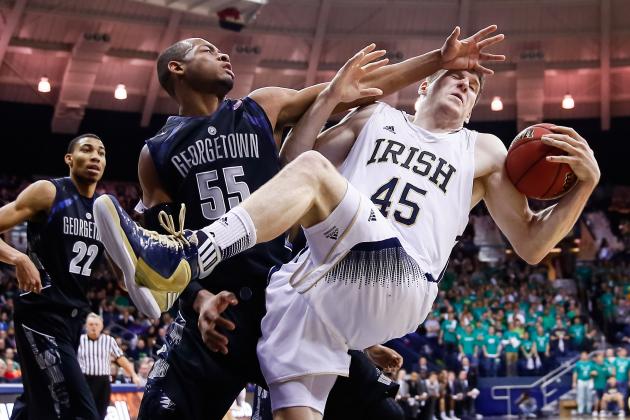 Michael Hickey/Getty Images

The Hoyas' schedule so far has been brutal, to say the least. They have already knocked off the likes of UCLA, Notre Dame and Louisville, as well as taken Indiana into overtime.
These tough games will pay dividends if they can make it into the big dance. Georgetown still has two games against Syracuse as well as a trip to Cincinnati before the Big East tournament.
Georgetown is not a very deep team, relying almost exclusively on a seven-man rotation led by sophomore stud forward Otto Porter. The 6'8" Porter has blossomed into a phenomenal all-around talent, leading the team in scoring, rebounding, steals and blocks.
While difficult to call a Big East team an underdog, that's exactly what Georgetown is this year. They have already proven that they can hang with the big boys, which will be immeasurably important in March as they will be battle-tested.
Porter has gotten better and better as the season has progressed. Who knows just how far he can take this team of Hoyas.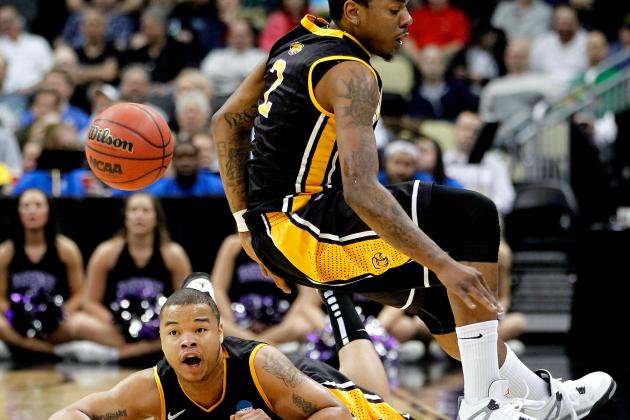 Gregory Shamus/Getty Images

Southern Miss has begun to look unstoppable since a mini three-game skid midseason, which included a battle with No. 8 Arizona.
They have been stampeding through Conference USA with ease as they look to run the table. They are a very well-balanced team of upperclassmen led by forward Dwayne Davis and point guard Neil Watson.
The main reason why Southern Miss can do some serious damage in March is because of its defense. They have held every team they have faced to 70 points or fewer so far this season and are second in the nation in steals.
The Golden Eagles have the ability to shut down any team if they are on a roll, and they are currently white-hot. They can take over a game on defense and get themselves an excess of easy baskets in transition as well as open threes, which they knock down at an impressive 39 percent rate. Don't be surprised if these birds fly in March.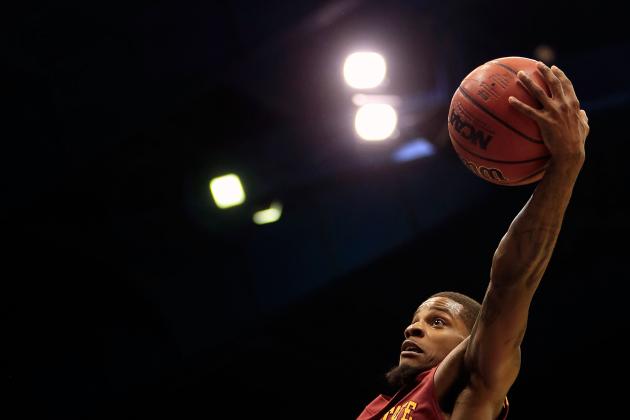 Jamie Squire/Getty Images

The Cyclones have been very enigmatic this season, and are very unpredictable going forward.
They have looked impressive at times, destroying BYU, playing Cincinnati and UNLV down to the wire, as well as recently taking Kansas to overtime on their home floor where they haven't lost in seemingly forever, and beating No. 11 Kansas State.
Despite those games, they have chalked up stinkers against Iowa and Texas Tech, as well as needed a strong second half to beat Drake University.
Their main weakness so far has been playing down to their competition, as they do everything well. They are top 15 in the country in scoring, rebounding, assists and threes. The team is full of multi-faceted players capable of doing many things on the court.
If Iowa State can strap up and play slightly better on defense, they are well-equipped to make a run in the tourney due to their difficult schedule and well-balanced attack. As they have shown, they will most likely either lay an egg in the first round or will make a couple teams have to book flights home earlier than they expected.