Ranking the Top 6 Moments of the Royal Rumble PPV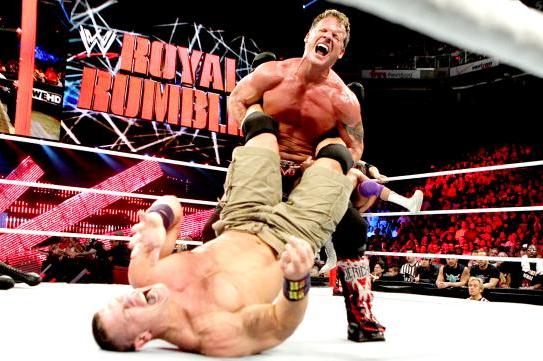 Source: WWE.com
The Royal Rumble is WWE's second biggest PPV and is usually responsible for some of the most memorable moments of WWE's calendar year.

The Royal Rumble's final three consisted of Ryback, Sheamus and John Cena—all big stars made by the WWE machine—and CM Punk's title reign came to and end at the hands of The Rock.

Many fans will be distraught by those results, but this years PPV still provided us with several great moments.

An honorable mention goes to Kofi Kingston who had yet another Royal Rumble spot that saw him evade elimination in crazy fashion. Despite the insanity, his moment didn't make the list as it felt forced and even a little unnecessary, since he was eliminated almost immediately afterwards.

Similarly, The Godfather's return was fun, but he missed out on the list since he didn't really do anything.

Those two were good moments from last night, but here are the six best ones.
Begin Slideshow

»
Source: WWE.com
Santino Marella is underrated when it comes to Royal Rumble matches.

Of course, he never makes a big impact in the match itself, but he's been responsible for some great comedic Royal Rumble moments.

His record-setting one-second elimination in 2009 and his "nearly" winning the 2011 Rumble were both hilarious moments, and Santino delivered yet again in 2013.

Marella came out and managed to scoop all the participants over the ropes—except he scooped them onto the apron, not the floor.

The Milan Miracle celebrated in typically exuberant fashion before being surrounded by the superstars he almost eliminated. The Cobra struck Kofi Kingston, but Santino was on the receiving end of a superkick from Ziggler and was swiftly eliminated thereafter.

At this rate, Santino Marella will soon create a legacy for himself as "funniest Rumble competitor ever," and this fun moment made up for Team Hell No's disappointingly brief time in the match.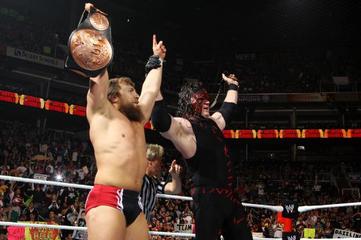 Source: WWE.com
Kane and Daniel Bryan are undoubtedly a great tag team, but if their run has one fault, it's that Daniel Bryan is almost always made to look like the weak link.

Look back at all of their matches together. If they lose, it's likely Bryan who is pinned, and most of their wins come after a chokeslam from Kane.

Their match with Team Rhodes Scholars saw an even effort from both men, with Bryan scoring the submission victory and looking every bit as impressive as his seven-foot-tall partner.

The moment was complemented nicely by Daniel Bryan eliminating Kane during the Royal Rumble match later that night.

Besides that elimination, however, neither man had any real impact in the Royal Rumble, but their match with Team Rhodes Scholars is yet another step towards a fully rejuvenated tag team division and also a good moment for Bryan's growing fanbase.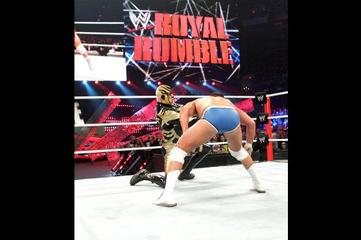 Source: WWE.com
Goldust may not be considered an "elite" superstar in the WWE, but his appearance on Sunday night was great to see regardless.

Seeing old faces is always fun, but the main reason his appearance was entertaining was because of the run-in with Cody Rhodes, his brother.

It's no secret that Goldust wants to have a WrestleMania match with Cody and his return to action last night served to make that prospect more exciting.

It's not known whether or not Goldust will return for the aforementioned feud or if it's a one-time deal. Perhaps WWE was just testing the waters and seeing what type of reaction the interchange between the two got?

Either way, Goldust's appearance and physical exchange with his brother was one of the best moments of the night.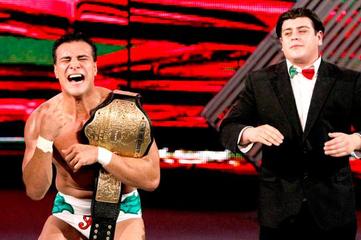 Source: WWE.com
We've seen spots similar to this in the past, most recently when John Cena duct-taped Batista's legs around a turnbuckle in 2010. That didn't make it any less fun to watch Ricardo Rodriguez tape Big Show's legs to the bottom rope to help Del Rio secure a victory.

This highlights just how well Ricardo Rodriguez and Alberto Del Rio work as a team. During Del Rio's heel run, Rodriguez saved him from numerous losses, and he may also be the saving grace of Del Rio's face run.

WWE and Del Rio have done a great job of getting the Mexican Aristocrat over as a babyface, but he wouldn't work half as well as a crowd favourite if he didn't have the increasingly lovable Rodriguez by his side.

At the Royal Rumble, Rodriguez again proved to be of great use to the Del Rio character. Del Rio separates himself from the rest of the company's squeaky clean babyfaces by still using Rodriguez to help him win.

Hopefully this isn't the last time we see Rodriguez lending Del Rio such an entertaining assist.
Source: WWE.com
This match is more a series of excellent moments than one in particular.

The Rock defeated CM Punk to become the WWE champion. Some fans will be elated by this and others will find themselves in a state of devastation.

I myself am a little disappointed, but none of that really matters. What matters is Rock and Punk had an excellent match, and fans who are angry at the results should at least acknowledge that.

Their faceoff was hurt a little by the swerve finish, which was somewhat sloppy and unnecessary, but Rock's match with Punk was much better than his bout with Cena at last year's WrestleMania, and was one of the best of both Punk and Rock's career.

It's always sad to see two wrestlers put on a great match and not get the crowd reaction that they deserve, but luckily Phoenix was hot for the entire match.

It was also surprising to see such a half-half reaction. There was a large and vocal part of the audience that definitely wasn't ready to see CM Punk's reign as champion come to an end.

It seems cliche to say, especially when writing about something Rock-related, but the crowd was electric, and both Punk and Rock delivered.

While it's debatable whether or not Punk dropped the title to the right opponent, at least the match his reign ended with was an outstanding one.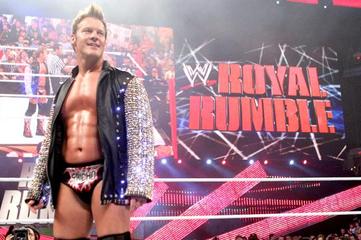 Source: WWE.com
In a night filled with disappointingly predictable results, Chris Jericho's return was a joyous surprise.

WWE will cop a lot of heat from hardcore fans over John Cena and The Rock's respective victories, but it does deserve a lot of credit: Jericho's return was a legitimately surprising moment, something that has become increasingly difficult to pull off in recent years.

To further credit WWE's booking of Jericho, it's hard to tell if his Rumble appearance was a one-time deal or a fully-fledged return to action.

He lasted the second longest of anyone in the Rumble and was a part of some of the better spots throughout the match, and most performers who come back for a one-off appearance rarely last more than a few minutes.

Playing off of his feud with Ziggler and giving him the No. 2 spot in the Rumble match was clever, and most importantly, it was a terrific Rumble moment.