WWE Royal Rumble 2013 Results: Did Dolph Ziggler Live Up to the 'Iron Man' Role?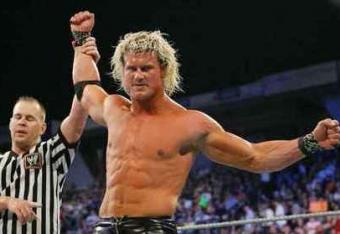 Photo courtesy of WWE.com

Dolph Ziggler has long had a reputation as a "workhorse," and in tonight's Royal Rumble match, he more than lived up to that moniker.
After winning a Beat the Clock Challenge on this past week's Raw, he was given the opportunity to choose to enter the Royal Rumble at No. 1 or No. 2. Not surprisingly, he chose to enter first.
It was the perfect setup to make Ziggler the "iron man" of the match, and as expected, he became just that tonight.
Here's what I wrote in a pre-Rumble article about "The Showoff:"
With Ziggler positioned to enter the Royal Rumble at the very beginning, expect him to last even longer than The Miz did last year and to even have a chance to win it before being eliminated at the end.

Despite the loss, Ziggler will come out of it looking like a big star and can use that momentum he built up in the match to position himself for a big role at WrestleMania and an eventual World title win.
Not to toot my own horn, but I sure hit the nail on the head, didn't I?
After all, Ziggler—along with No. 2 entrant Chris Jericho—was the unquestioned "workhorse" of tonight's Royal Rumble match, continuing a lengthy run as one of the hardest-working men in the WWE.
He set the tone for the match by starting it off with a solid one-on-one "mini-match" with Jericho, and much to the surprise of no one, he was a key player throughout the entire duration of the Rumble.
Ziggler only eliminated two other superstars, but those eliminations were quite memorable. He got rid of The Godfather, who lasted all of about five seconds, and he tossed out the man who he started the match with, Jericho.
The Showoff's performance was never going to be about how many people he eliminated, though. It was going to be about how long he lasted.
While official times haven't been released yet, Ziggler lasted longer than any other man in the Royal Rumble match. He obviously entered the match first and lasted roughly 50 minutes, making it to the "Final Four" in the process.
That's exactly what we expected out of Ziggler—an "Iron Man" performance without the Iron Man match.
Because he's already holding the Money in the Bank briefcase, the odds of him actually winning the Royal Rumble match were always pretty low. But being that he's probably right on the cusp of becoming the world heavyweight champion, he needed to have a memorable performance tonight.
Needless to say, Ziggler's performance won't soon be forgotten.
Arguably the WWE's biggest workhorse of the last couple of years, Ziggler was—like The Miz in 2012—the true "iron man" of the Royal Rumble match, and that should do a whole lot of good for him.
The Royal Rumble can turn guys into stars without them actually winning the match, and after the incredible performance he had tonight, Ziggler looks poised to emerge from the Rumble a bigger star than he entered it.
Not only can he brag that he eliminated The Godfather so quickly and that he got rid of his old enemy Chris Jericho, but he can also loudly boast that he entered at No. 1, outlasted 26 other guys, lasted longer than any other competitor and almost won the match.
That's a lot for an already arrogant heel to be able to lay claim to, and it should only add more fuel to a fire that's already blazing hot.
Ziggler made his performance look like a walk in the park, and considering that he spent about 50 minutes in a match that went 55 minutes, it's hard to call him anything but the 2013 Royal Rumble's unquestioned "Iron Man."
Drake Oz is a WWE Featured Columnist for Bleacher Report. Follow him on Twitter!
This article is
What is the duplicate article?
Why is this article offensive?
Where is this article plagiarized from?
Why is this article poorly edited?