WWE Royal Rumble 2013 Results: Winners and Losers of the Royal Rumble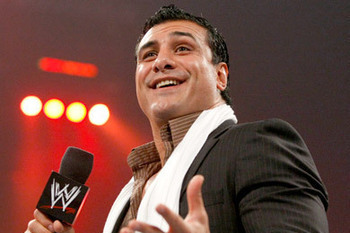 From WWE.com
WWE put forth an outstanding show with the 2013 Royal Rumble. The outcomes were predictable, but that is only a testament to logic. It was not the indictment on creativity that the Internet wants you to think it was.
With virtually the entire locker room being emptied for this card, winners and losers were everywhere when all was said and done.
Winners are those select few superstars who were highlighted in the Royal Rumble or scored big wins. Losers did the opposite.
Begin Slideshow

»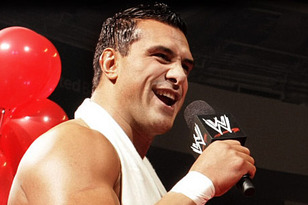 From WWE.com
He was put over by Bret Hart (thank God he wasn't given the Sharpshooter), and he captured the emotion of the Phoenix, Arizona, crowd.
Del Rio's "Si" chants have really caught on as he has embraced his role as the Latino savior. He was one of the most popular acts on a show that included The Rock, The Godfather, John Cena and Chris Jericho. That's saying something.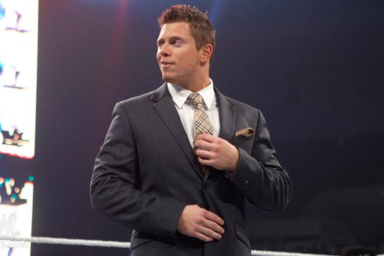 From WWE.com
Since rubbing shoulders with Ric Flair, The Miz lost to Dolph Ziggler on Raw, he lost to Antonio Cesaro on the Royal Rumble pre-show and he was chum bait to Ryback at the WWE Royal Rumble. Not exactly the promising career path after sharing a segment with the greatest in-ring performer of all time.
Jobber would be a harsh term to use for the former WWE champion. But Miz gets closer with every three count.
From WWE.com
The crowd saw surprise appearances by Chris Jericho and Bret Hart, they were given an electric Royal Rumble and they were into just about everything.
While The Royal Rumble did sign off a bit early, there were virtually no comedown spots. Many in attendance would likely admit that the 2013 Royal Rumble was more than worth the price of admission.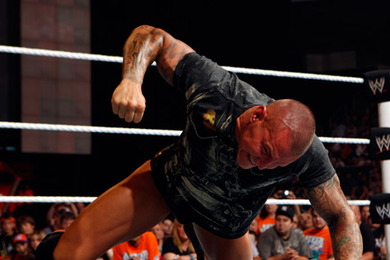 From WWE.com
Randy Orton was seen by some as a dark horse to get back on track with The Royal Rumble. Calling Randy Orton a "loser" in this column should come with an asterisk. This will likely lead up to an elaborate heel turn prior to a big WrestleMania program for the Viper.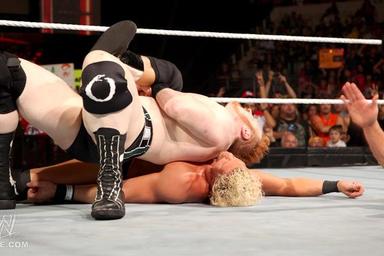 From WWE.com
As has been the story of his carer, Dolph Ziggler was neither a winner nor a loser. He was just there. As expected, he lasted longer than anyone else in the Royal Rumble, but nobody gets a title shot for that.
It all seemed like a token performance to remind the WWE Universe that Dolph Ziggler is still here. Ziggler was eliminated before the smoke cleared to feature Randy Orton, John Cena, Ryback and Sheamus.
It was then that fans were reminded that after seven years with the WWE (The Rock's original run lasted seven years total), Dolph Ziggler still isn't in that league. And possibly never will be.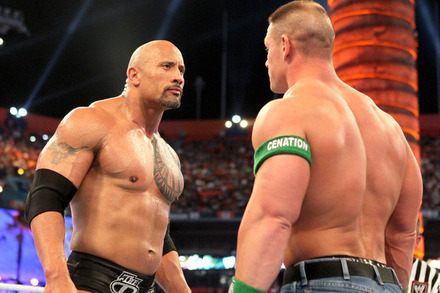 From WWE.com
John Cena and The Rock are on a collision course for WrestleMania. The one-percenters will gripe, but they constitute only one percent of pay-per-view buys. And, oh, by the way, they are already sold on WrestleMania regardless of the main event.
This leaves us with the casual fans who will be thrilled to see a potential Cena-Rock rematch, this time competed for the WWE Championship.
Cena and The Rock's original clash one year ago broke box-office records, just as The Rock continues to do with a guy in CM Punk who has been a proven ratings dud.
Some will be angered that the WWE marketed Rock-Cena as "once in a lifetime." But trust the word of a wrestling promoter and get what you deserve.