Recent NHL Draft Picks Who Are Making an Impact on the Ice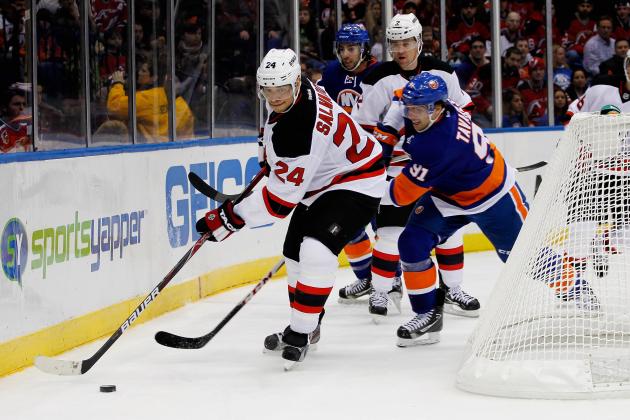 Andy Marlin/Getty Images
22-year-old John Tavares is an invaluable part of the New York Islanders offense.
Though the NHL has some seasoned veterans who dominate the league, its young stars are stealing the show with their aggressive offense and attention-grabbing plays.
Draft picks from 2009 and on are starting to show their stuff on the ice, and their skills will certainly prove valuable during this shortened season. Let's take a look at some of the young hockey stars who are making headlines.
Begin Slideshow

»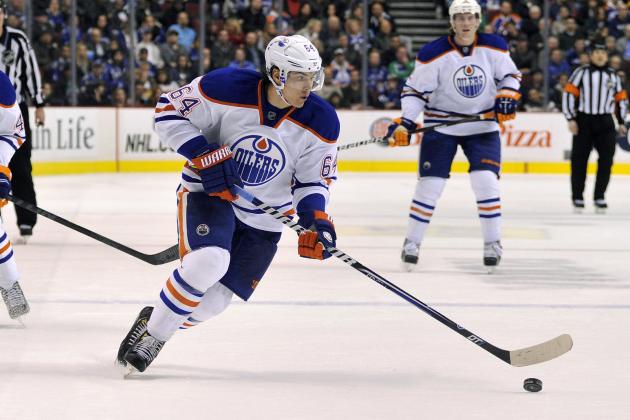 Rich Lam/Getty Images

Nail Yakupov was drafted No. 1 overall by the Oilers in the 2012 NHL Entry Draft, and the 19-year-old has already began to make an impression. Yakupov scored the first goal in the Oilers' game against the Los Angeles Kings on January 24 to tie the game at 1-1 with about 10 seconds left and sent the two teams into overtime. Edmonton went on to win the game in their home arena.
Though hockey commentator Don Cherry didn't appreciate Yakupov's celebration of his goal, there's no denying that the young Russian right-winger will be a force to reckon with this NHL season. He already has two goals this season and will surely accumulate more points as 2013 progresses.
Richard Wolowicz/Getty Images

Drafted No. 3 overall in the 2012 Entry Draft by the Montreal Canadiens, center Alex Galchenyuk scored his first NHL goal when Montreal played the Florida Panthers at home on January 22. The Canadiens went on to dominate the Panthers 4-1 in their home arena, the Montreal Bell Centre.
The player from Milwaukee, Wisconsin is picking up some decent minutes of game play; he was on the ice for 13:06 on January 19 against Toronto, 11:10 on January 22 against Florida, and 12:33 on January 24 against Washington. With one goal under his belt, the 18-year-old is sure to see more points and minutes as the 2013 season moves forward.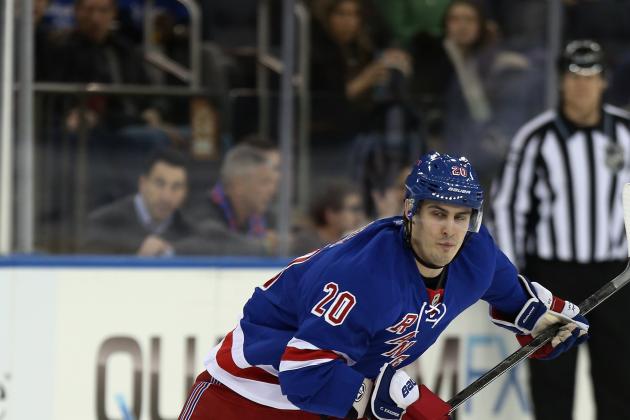 Bruce Bennett/Getty Images

Last season, center Chris Kreider helped lead the Boston College Eagles to another national championship and soon after made his NHL debut with the New York Rangers in the Stanley Cup playoffs. He scored a total of five goals and picked up two assists during the 2011-12 playoffs.
Obviously, Kreider is a skilled player; he is one who can transition from college-level hockey to professional hockey in a mere couple of days. However, the 21-year-old has encountered some difficulty thus far this season. He injured his jaw during the game against the Penguins after enduring a hit from Pittsburgh's Brooks Orpik on January 20, and Rangers coach John Tortorella hinted that Kreider could be sent down to the Connecticut Whale instead of remaining in the NHL as expected, reported NewsDay.
However, the 2013 NHL season is young, and Kreider may soon enough return to his old powerful self after recovering from his jaw injury. His ability as a goal scorer was certainly showcased during last year's playoffs, and he will undoubtedly be a weapon for the New York Rangers.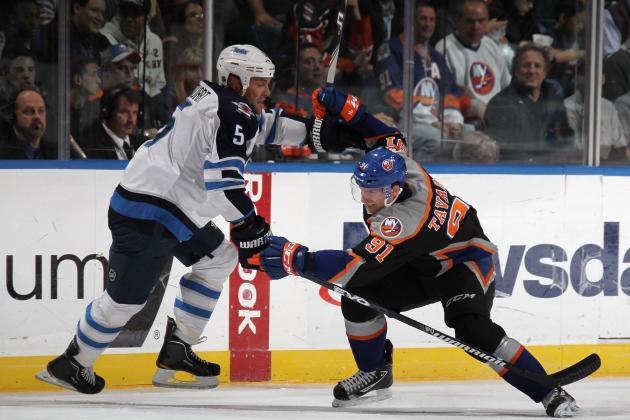 Bruce Bennett/Getty Images

The Islanders have a few crucial young players, one of whom is center John Tavares. The 22-year-old from Ontario was selected No. 1 by New York in the 2009 Entry Draft and has since made quite an impact for the Islanders offense. For the 2011-12 season, he totaled 31 goals and 81 points.
Though he has yet to score a goal this season, he has picked up four assists for four points, and he sees about 20 minutes or more of ice time for each game. Fellow professional players seem to recognize Tavares as a threat, too; Dion Phaneuf of the Toronto Maple Leafs hit Tavares a little too hard on January 24 and may even face suspension for the blow, reports SB Nation.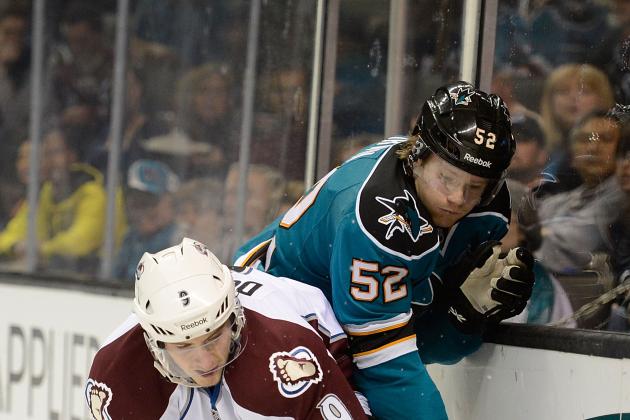 Thearon W. Henderson/Getty Images

Matt Duchene has proven himself a huge asset for the Colorado Avalanche, who picked up the 22-year-old during the 2009 Entry Draft. During Colorado's game against the Columbus Blue Jackets on January 24, Duchene scored twice to propel the Avalanche to a 4-0 win over Columbus. The center also picked up an assist during the game.
The Ontario native did quite well in the 2011-12 NHL season, also. He scored 14 goals and had 14 assists for 28 total points. This season, he already has four points and averages about 20 minutes of ice time per game.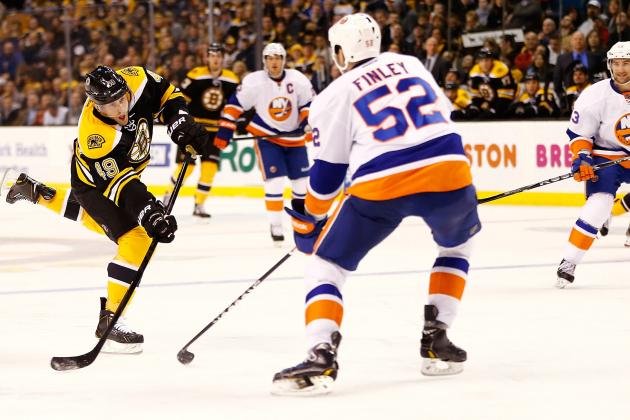 Jared Wickerham/Getty Images

Tyler Seguin has been quite the scoring machine for Boston over three full seasons. The Bruins drafted the 20-year-old in 2010 with the No. 2 overall pick, and he has proven himself quite the acquisition.
Though he only has one assist thus far into the 2012-13 season, he spent the lockout with HC Biel in the Swiss A league and scored 25 goals and 40 points in just 29 games. He has been an integral part of the Bruins offense since his debut. Last season, he scored 29 goals and picked up 38 assists for an impressive grand total of 67 points, leading the Bruins in scoring in his second NHL season.
Coach Claude Julien praised Seguin, according to The Republic: "Right now, he's certainly a lot more confident in going after pucks and hanging on to it and protecting it," said Julien. "His confidence is at a level where I think he's going to take another step forward." Surely, Julien hopes that step forward will lead the Bruins toward the Stanley Cup this season.