What Cleveland Cavaliers Need from Each Incoming Player in Grizzlies Trade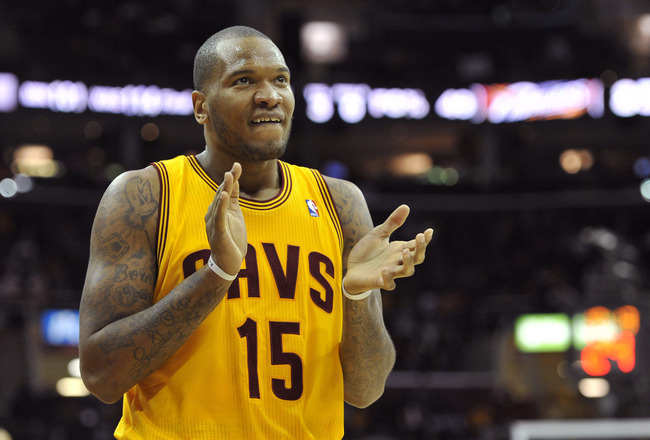 USA TODAY Sports
The Cleveland Cavaliers recently pulled off a steal of a trade with the Memphis Grizzlies, sending seldom-used Jon Leuer to Memphis for Marreese Speights, Wayne Ellington, Josh Selby and a future first-round pick.
With this trade, the Cavs have added three players under the age of 26 that they can use in a variety of ways to help assist their rebuilding project.
Speights and Ellington have already seen action with the Cavs, while Selby was sent down and has been playing with the Developmental League's Canton Charge.
Each carries with them a specific set of skills, and here's how Byron Scott can best use each player.
Josh Selby, G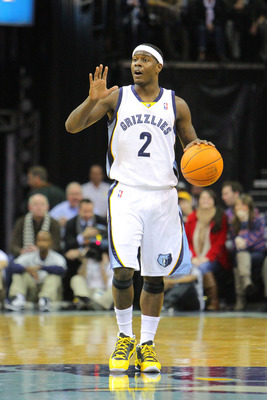 Spruce Derden-USA TODAY Sports
Ideal Role: Scoring combo guard off bench.

Just three years ago, Selby was the No. 1 high school recruit in the nation according to rivals.com.
He spent just one year at the University of Kansas, failing to live up to his incredible hype. Selby averaged just 7.9 points, 2.2 rebounds and 2.2 assists in 20.4 minutes per game. Despite his low production, Selby declared for the NBA draft where Memphis took him in the second round.
While he's spent most of his time on the bench or in the D-League thus far in his NBA career, Selby shouldn't be given up on just yet.
An athletic 6'2" and 180 pounds, the Cavs should work on grooming Selby into a combo guard who can handle the ball and help spell Kyrie Irving at times.
With the trade, Cleveland released Jeremy Pargo and only have Irivng and Shaun Livingston as true point guards on their roster.
Selby could become their third-string point guard and provide some scoring off the bench.
While he's currently playing for the Canton Charge, the Cavs need to find a spot on their roster for Selby sometime during the season and give him a chance to help build on the potential he flashed during his high school playing days.
Wayne Ellington, G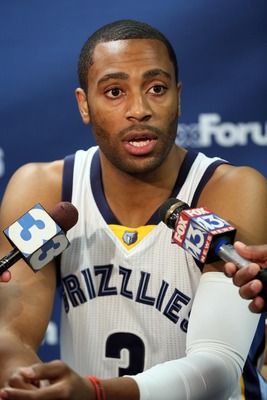 Nelson Chenault-USA TODAY Sports
Ideal Role: Three-point threat off bench, Daniel Gibson insurance.
Ellington is a former standout player at the University of North Carolina who was a first-round pick by the Minnesota Timberwolves in 2009.
While the ship has sailed on his being a star in the league, Ellington has shown over the years he can do one thing very well. A lifetime 38.8 percent shooter from deep, Ellington has proven he can knock down the three-ball with regularity.
So far with the Cavs, Ellington is 4-7 in his first two games with the Cavs from deep, giving them another invaluable shooter on the wing. Cleveland can use the extra help, as they rank just 18th in the NBA in three-point percentage.
With three-point specialist Daniel Gibson consistently missing games with various injuries the past few seasons, Ellington can step in and take some or all of his minutes should Gibson find himself on the trainers' table once again.
Gibson also has an expiring contract that could be used as a valuable trade piece before next months' deadline. Ellington gives the Cavs some great outside shooting, and a possible replacement for Gibson moving forward.
Marreese Speights, F/C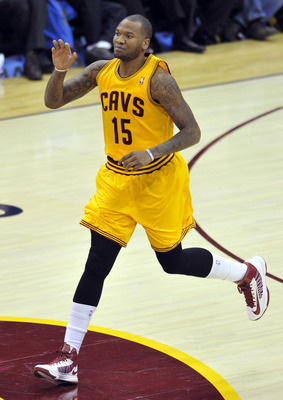 USA TODAY Sports
Ideal Role: Scorer, rebounder with size. First big man off bench.
Speights is another former first-round pick, going 16th overall to the Philadelphia 76ers in 2008.
At 6'10" and 260 pounds, Speights is a force to be reckoned with in the paint and provides a nice contrast to the Cavs other big men. While Tristan Thompson and Tyler Zeller are both young and talented, neither possess the sheer mass that Speights does down low.
Don't let the big guy fool you, however. Speights has a nice jump shot to go along with a plethora of post moves. He's spent the past two seasons with the Grizzlies learning from the likes of Zach Randolph and Marc Gasol, the former being an All-Star this season.
Just two games into his Cavs career, Speights has already gotten good minutes and responded with solid production. In both games Speights received more minutes than any other reserve big man, and for good reason. With Anderson Varejao lost for the season, the Cavs needed a third big man they could rely on to step in and provide them with both scoring and rebounding.
With his size and skills, Speights can play either post position and line up next to Thompson or Zeller comfortably.
The best player in the trade, Speights is just 25 and could be a future building block for the Cavaliers moving forward.
Keep Reading

Cleveland Cavaliers: Like this team?