2012-13 NHL Pacific Division Regular Season Preview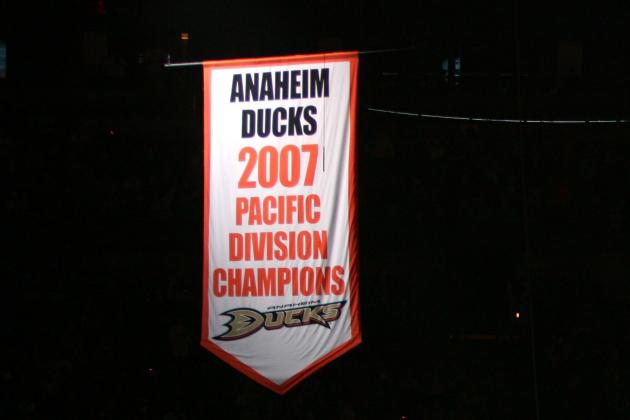 Robert Laberge/Getty Images
Before last season, the 2007 Anaheim Ducks were the last team to beat out the San Jose Sharks for the Pacific Division title
In a normal season, there would be a four-week training camp and several exhibition games by the time the season started to help with a Pacific Division preview. In 2013, there was one week and no games, respectively.
Thus, at the outset of the season, teams and analysts get to give more respect to established players and teams. It also forces one to put more credence in early results.
The Pacific Division has played a collective 26 games, fewer than it would play in the preseason. Normally, that would represent 6.3 percent of the schedule. Thanks to the lockout, it is 10.8 percent this year.
Previews cannot wait until teams find their identity because teams cannot wait until they find their it. The Phoenix Coyotes and Los Angeles Kings will not be able to wait four months to find their games and still make the playoffs, because the season will be over.
So who is in, and who is out? Teams are previewed in order of their predicted finish...
Begin Slideshow

»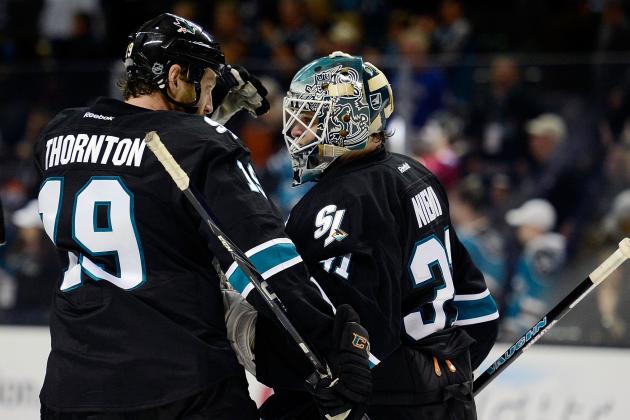 Thearon W. Henderson/Getty Images

The San Jose Sharks absolutely owned the NHL Pacific Division until last year.
The Phoenix Coyotes took the title thanks to a 1-4-1 record against their rival. The Los Angeles Kings became the second legitimate Stanley Cup winner from the Pacific. The Anaheim Ducks had the first, won five of six head-to-head last season and beat the Sharks in the 2009 Stanley Cup playoffs.
But the Sharks were coming off four division titles in a row last season and have eight straight playoff appearances. They beat the Kings in the first round in 2011, and when they needed to win both games of a home-and-home series with the eventual 2012 champions to end the season, they got it done.
Now this team has started out white-hot in a shortened season. That will be enough to propel it to the top spot again.
Victor Decolongon/Getty Images

The Los Angeles Kings won Lord Stanley's Cup last season and returned almost the exact same roster this season.
The Kings have a great blue line anchored by Norris Trophy candidate Drew Doughty. They also have fantastic two-way forwards like Dustin Brown, Mike Richards and Anze Kopitar.
Most importantly, they have Jonathan Quick in net. A mediocre start (2-2-1, 2.75 goals against and .905 save pct) should not give anyone reason to think last year's stellar spring was more streak than skill.
However, there are things working against the Kings.
In addition to the "Stanley Cup hangover," which may be a factor in their slow start, they were wildly inconsistent last season. They first tried to remedy that with a coaching change, then with a big trade.
They still barely made the playoffs, only securing their spot with about 50 hours left in the 2011-12 NHL season. There is not time for such lulls and course changes this season.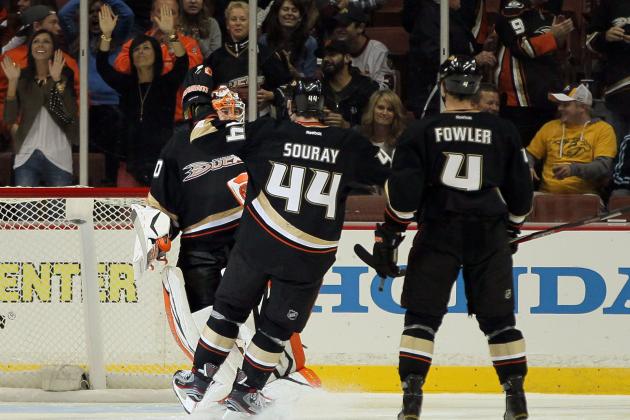 Victor Decolongon/Getty Images

Until 2011-12, the Anaheim Ducks remained mighty even after dropping "Mighty" from their name. Last season, their top forwards (Corey Perry, Ryan Getzlaf and especially Bobby Ryan) all suffered setbacks and took the team down with them.
As evidenced by my preview of Tuesday night's game for San Jose Sharks Examiner, the Ducks should resemble the team they have been since winning it all in 2007. They are capable and hard to play against but no longer a Stanley Cup contender.
Their success hinges on one of the top 10 goalies in the world, Jonas Hiller, but they have a capable skating corps.
Even after trading Lubomir Visnovsky, they have a good blue line with Francois Beauchemin, Toni Lydman, Cam Fowler, Luca Sbisa, Sheldon Souray and Bryan Allen. Teemu Selanne and Saku Koivu have something left in the tank, Daniel Winnik is a solid two-way role player, and they have a bevvy of young forwards.
Given their talent and good start in a short season, it seems unlikely they will trade any of their top forwards. Rather, the Ducks will try to re-sign them. That should enable them to return to the Stanley Cup playoffs.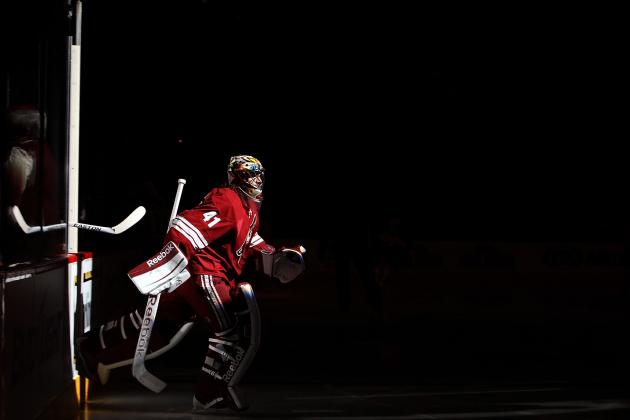 Christian Petersen/Getty Images

The NHL allows teams like the Phoenix Coyotes to keep us in the dark about injured players like Mike Smith. Without knowing how long their best player will be out, it is impossible to predict much about this team.
Then again, the last time they replaced a marquee goalie with a journeyman, they won their first Pacific Division title.
This is the most resilient team in the NHL—yes, even more than the Nashville Predators. The Coyotes have been left for dead by experts in the offseason and wannabe analysts midseason, but they are always in the mix for the postseason.
As outlined at San Jose Sharks Examiner before their first matchup at the Shark Tank, "The 'Yotes have one of the most underrated blue lines in the world. They have most of the same or at least similar (e.g. Ray Whitney out, Steve Sullivan in) cast. There is no reason to believe they will not be there again in 2013.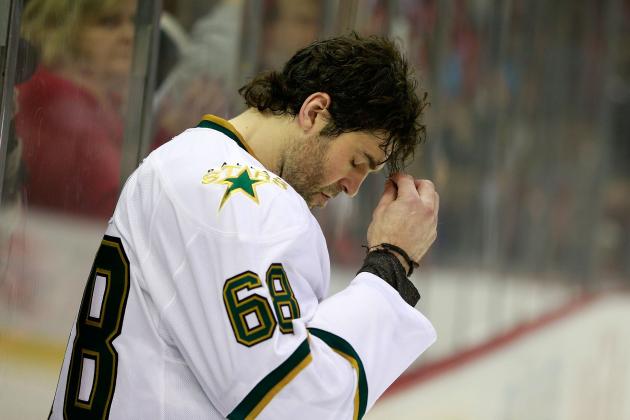 Gregory Shamus/Getty Images

The Dallas Stars have missed the playoffs every year since making the conference finals in 2008. But one or two goals scored at one or two key times in one or two key games in each of those four seasons could have gotten them in.
This will again be the case in 2013. While the rest of the Pacific Division answered at least as many questions as they added, the Stars added more questions than they answered.
Forty-plus-year-old veterans Ray Whitney and Jaromir Jagr are not likely to replace missing younger players like Radek Dvorak (still older than most) and Mike Ribeiro. They lost grit (Steve Ott and Adam Burish) and blue-line depth (Mark Fistric, Sheldon Souray).