Pettis vs. Cerrone: 5 Fights for Anthony Pettis to Take Next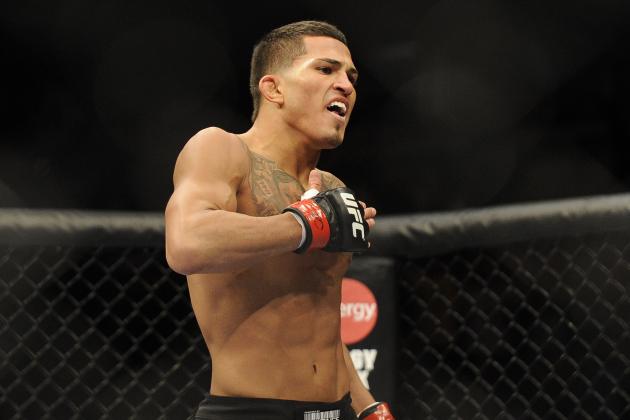 David Banks-USA TODAY Sports

Anthony Pettis made a statement on Saturday night, knocking Donald Cerrone to the mat with a body kick and then finishing him with follow-up strikes.
Pettis, the final WEC lightweight champion who looks scarier than ever as he enters his prime at 26 years old, has every claim in the world to a crack at UFC gold in his next outing.
That outing could in fact be a title fight, or it could be another contender. Here are some of the options for Joe Silva and the fight booking department.
Begin Slideshow

»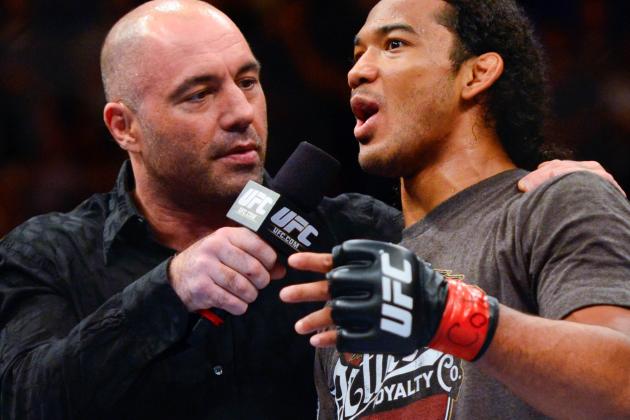 Ron Chenoy-USA TODAY Sports

This is the fight that Pettis deserves. He deserves to put his feet up and watch the action for a couple of months, then challenge for the UFC lightweight title once it's fleshed out in April.
A fight with Henderson would guarantee fireworks, as their 2010 meeting was among the best fights of that calendar year and produced one of the top highlights in MMA history. Pettis came out on top, but it was a narrow decision and the two wouldn't disappoint in a rematch.
Melendez is the X-factor, the longtime top dog at Strikeforce who plans on giving Henderson some fits in their upcoming FOX headliner. Should he leave as UFC champion that night, a fight with Pettis would be a great first defense for him.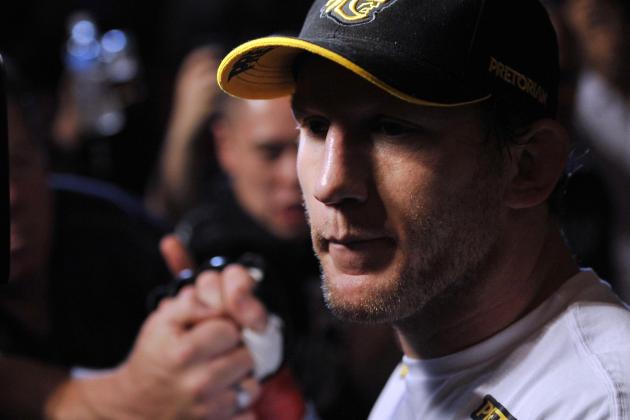 Joe Camporeale-USA TODAY Sports

With Frankie Edgar no longer competing at 155 lbs, it's hard to argue anyone other than Maynard to be the toughest guy not presently holding the title. He's big, strong, tough and talented, and very few guys in the division have the tools to fend off his wrestling and remarkable power.
Pettis is a frightfully underrated grappler, so he'd likely put up a good ground fight if that's how things shook out. On the feet, his flashy style would be a fascinating matchup against the sheer brute slugging that Maynard offers.
If Pettis doesn't get a title fight next time out, this is the next best thing.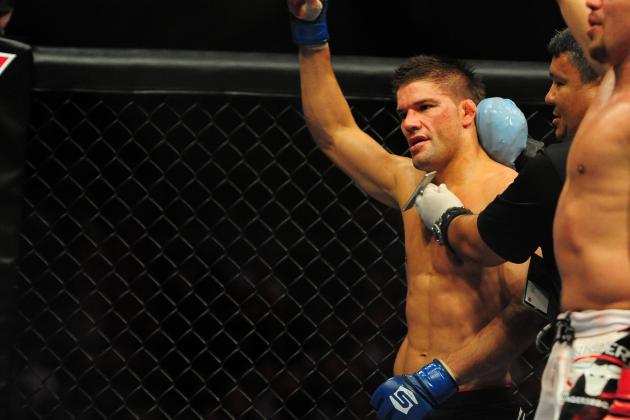 Kyle Terada-USA TODAY Sports

Thomson is a former Strikeforce champion who has gone to war with Gilbert Melendez on three separate occasions, dropping two of the fights. He's also got a UFC pedigree, fighting three times for the promotion in 2003-2004, and he has been in the cage with some of the biggest names in the sport.
In terms of a guy that would be perfect to prove just what Pettis is made of, you can't do much better than Thomson. His resume is impressive and fans who have followed his career have high hopes for his return to the world's biggest promotion.
It's hard to envision that the UFC needs Pettis to prove himself much further, but if keeping him active and finding new matchups for him is the goal, this one could click nicely.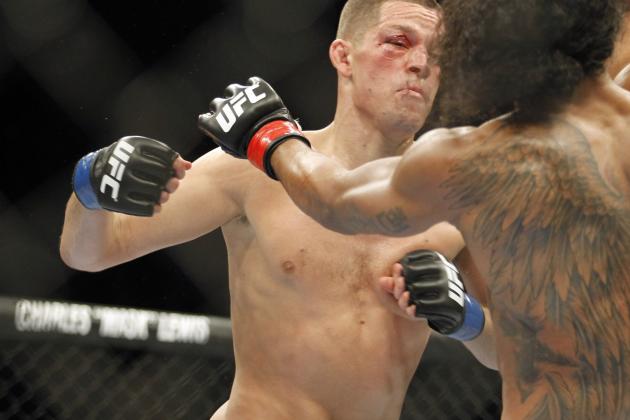 Joe Nicholson-USA TODAY Sports

Diaz is coming off a loss in a title fight of his own, as Benson Henderson handed him a pretty thorough beating at UFC on FOX in December. Still, it's no secret that he's as entertaining and aggressive as any guy out there at 155 lbs, and there's little doubt that he'd match up well against Pettis.
Diaz and his come-forward, talk-trash, throw-punches approach to MMA would click nicely with Pettis and his capacity to create new types of violence nearly every time he enters the Octagon. If pure entertainment is the goal, there might not be a better choice out there.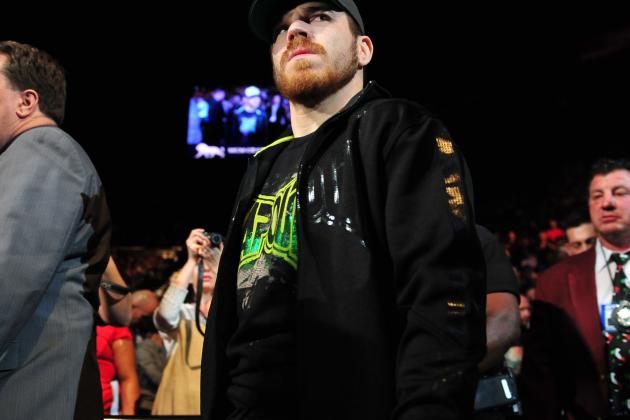 Gary A. Vasquez-USA TODAY Sports

Miller is back on track after stumbling against Diaz in May, and he now shares a win over a common opponent with his defeat of Joe Lauzon at UFC 155. Pettis KO'd Lauzon at UFC 144, and adding the scalp of a perennial contender of Miller's esteem would have to appeal to the Roufusport product.
Miller provides an interesting test for Pettis, as he does everything well but specializes in nothing. He's a solid striker and wrestler and will relentlessly pursue the finish if the fight hits the ground. You don't beat Jim Miller if you don't come prepared, so he could be a solid choice to fight Pettis next time out if the UFC wants him to prove himself one more time.