Oladipo Paces No. 7 Indiana Past Michigan St.
Use your ← → (arrow) keys to browse more stories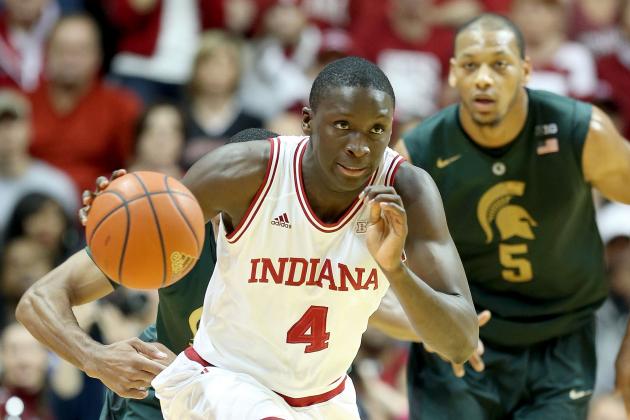 Andy Lyons/Getty Images

BLOOMINGTON, Ind. -- Victor Oladipo wasted no time getting Indiana's fans riled up Sunday. They responded to his energetic play with loud, boisterous support for the next two hours and he responded to their cheers by delivering a performance to remember. The junior guard finished with 21 points, seven rebounds, six steals and three blocks, leading the seventh-ranked Hoosiers to a 75-70 victory over No. 13 Michigan State on a day Oladipo was already thinking about doing more. "There are still things I need to improve on, even today," Oladipo said. "So I have to keep getting better." This one will be hard to top.