MLB Players Who Could Become Trade Bait with Hot Spring Trainings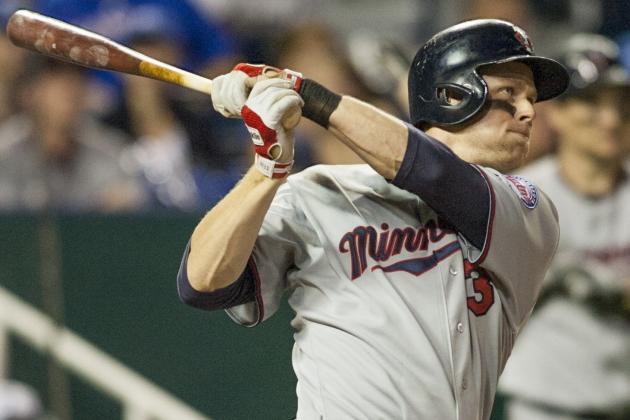 Tim Umphrey/Getty Images

With just a few weeks separating teams all across the league from spring training, we're finally starting to get a picture of what the rosters may look like come this spring—with some teams still making their final offseason moves, of course.
There will no doubt be some maneuvering that takes place throughout the season as teams look to position themselves for postseason play.
Whether it's a player entering the final year of a contract or a one-time star who's working their way back to form, spring training provides all players an opportunity to show exactly what they're worth.
Here are some players who could prove to be valuable trade options heading into the summer if they can produce this spring.
Begin Slideshow

»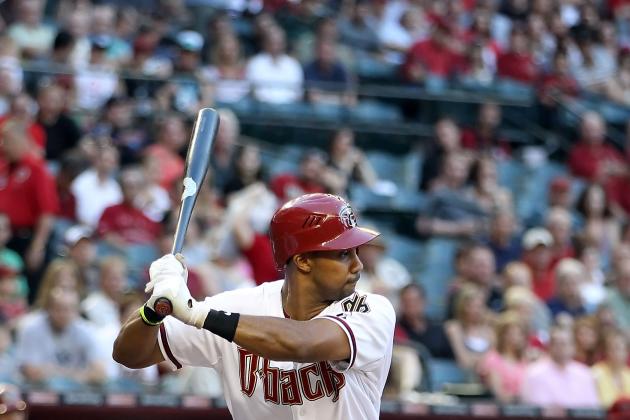 Christian Petersen/Getty Images

As a member of the Oakland Athletics in 2013, Chris Young will join a group chock-full of outfield talent, including Yoenis Cespedes, Josh Reddick and Coco Crisp.
Young comes over from the Diamondbacks, where his best season came in 2010 when he batted a career high .257 and went deep 27 times.
Both Young and Crisp have options for the 2014 season, but with Crisp getting on base at a better clip and representing a $5 million cheaper option after this season, Young could be moved for help in other areas if he's performing well enough to warrant a good return.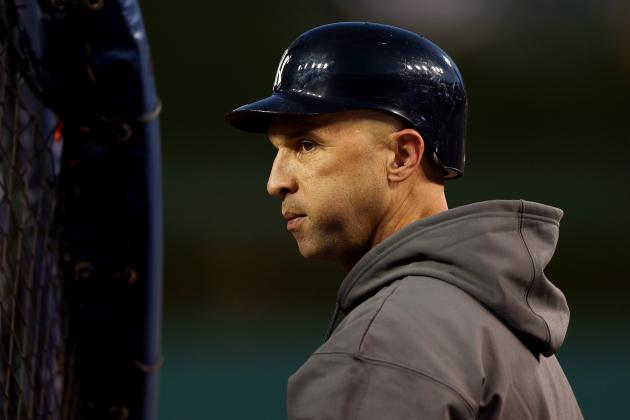 Leon Halip/Getty Images

Raul Ibanez may have seen his batting average continue to decline from his .278 career average last season, but he still managed to go deep nearly 20 times in only 130 games with the Yankees.
Heading into spring training, he'll mostly be remembered for the clutch hitting he displayed in the postseason, batting .444 in the ALDS while hitting two key home runs.
Ibanez will turn 41 this season and with his career in it's later stages, he'll no doubt hope for another postseason run, and since that likely won't be happening in Seattle, he could find his way onto a contending team as a bench bat if he's looking like a solid option.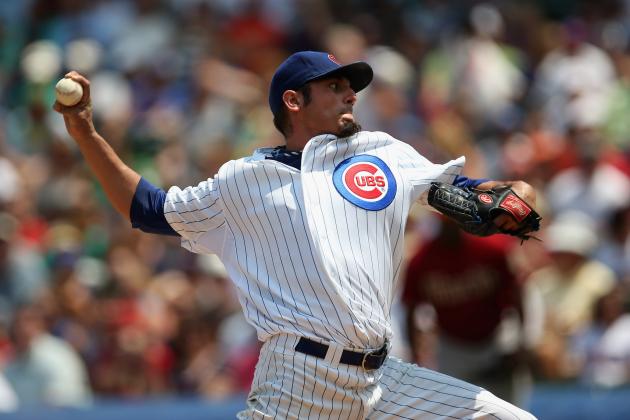 Jonathan Daniel/Getty Images

Throughout much of last season it seemed like there were relatively constant murmurs about Matt Garza being shipped out of Chicago prior to the start of the 2012 season.
He wasn't moved and remained with the Cubs in 2012, missing much of it due to injury.
As he looks to put forth a solid effort heading into free agency this coming offseason, the Cubs could look to capitalize on a high trade value if he's putting up good numbers in the first half.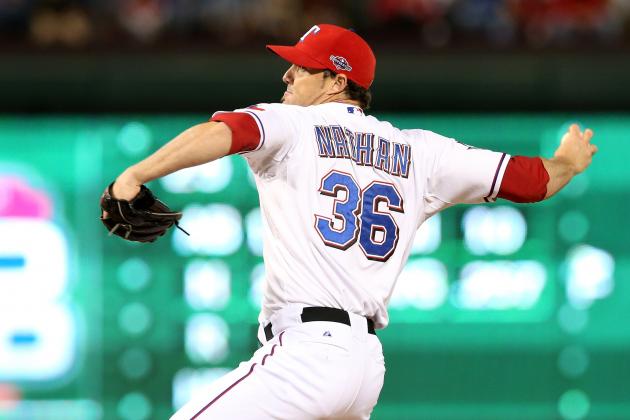 Ronald Martinez/Getty Images

Heading into the second year of a two year, $15 million contract with the Texas Rangers, Joe Nathan will once again have some strong company in the bullpen.
Nathan had a relatively strong season in 2012, posting 37 saves with a sub-3.00 ERA in 66 appearances.
With Neftali Feliz and the newly signed Joakim Soria in the bullpen as well, Nathan could be an attractive option toward the deadline, as his contract isn't overly high and the Rangers would still be left with plenty of viable late-inning options.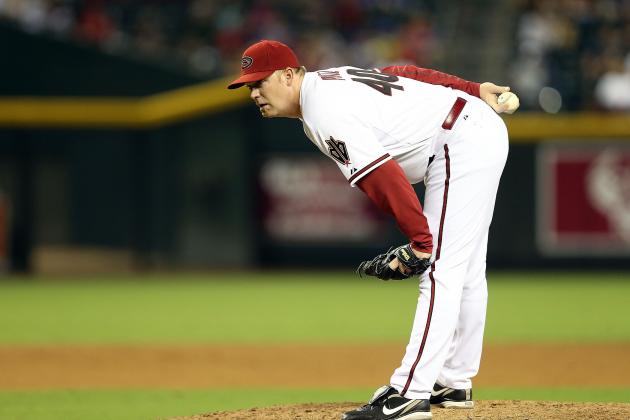 Christian Petersen/Getty Images

Arizona Diamondbacks reliever J.J. Putz has logged effective innings during his time in the league, putting up a handful of sub-3.00 ERA seasons with a number of teams.
Boasting an effective splitter, Putz also employs a solid fastball (37.3) on the mound, but with Heath Bell now in the Diamondbacks bullpen, Putz could potentially become expendable.
You can never have enough arms in the bullpen, but the right return could continue to build a new-look Diamondbacks squad on the heels of their massive deal that sent Justin Upton to Atlanta.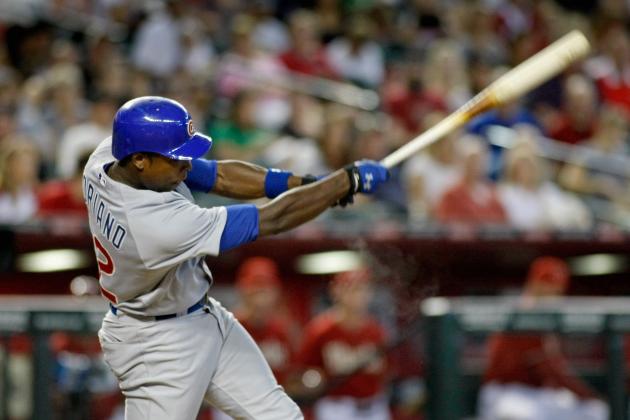 Ralph Freso/Getty Images

Once considered one of the worst signings in baseball, Alfonso Soriano's 2012 campaign went a long way toward pushing those memories to the background as he solidified his standing as one of the game's star veterans.
At one point last season, CBSSports.com's Jon Heyman brought up the possibility of the San Francisco Giants bringing in Soriano, and though obviously nothing came to fruition, the discussion itself lent some value to the Cubs outfielder.
As the Cubs find themselves making final plans, general manager Theo Epstein has already noted (via ESPN Chicago) that Soriano is available, so talks could very well heat up into the season if he's playing well.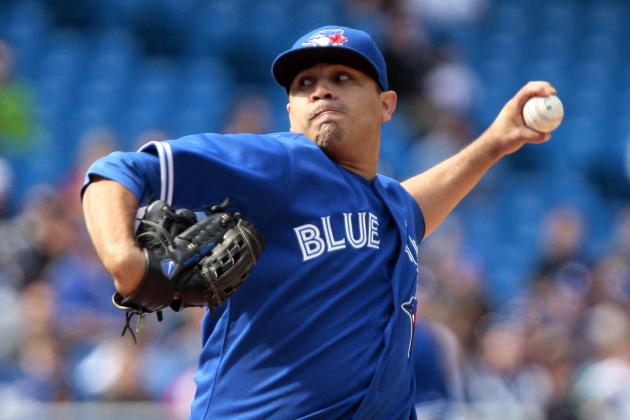 Abelimages/Getty Images

Strong pitching is a focal point for any team hoping to contend in the AL East, as the division is chock-full of power hitters who can turn the tide of a game in an instant.
The Toronto Blue Jays have plenty of offense in their lineup, and with Mark Buehrle, Josh Johnson and R.A. Dickey added this offseason, it's clear that pitching was a top priority this offseason.
One arm they hope they can count on is Ricky Romero, who had a rough 2012 after coming off an All-Star campaign just a year earlier.
Even if he is back to form this season, it may not be enough to stay in Toronto, as the team suddenly has a boatload of depth in the rotation and could opt to move him for help once any other needs are identified.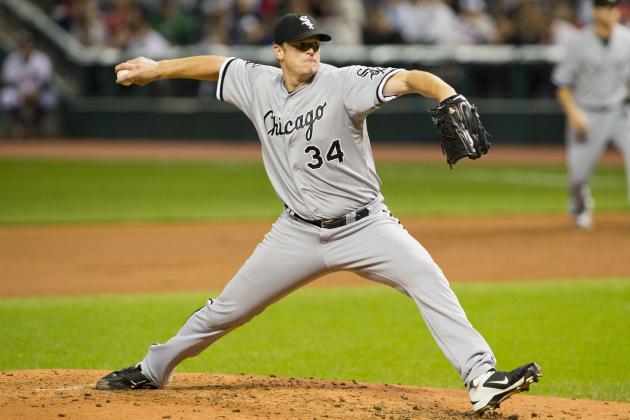 Jason Miller/Getty Images

In somewhat of a surprising move last winter, the Chicago White Sox signed pitcher John Danks to an extension, ensuring his place in the rotation for years to come.
This offseason, they re-signed Jake Peavy to a two-year contract extension. With that move, as well as the addition of rising star Chris Sale to the rotation from the bullpen, Gavin Floyd became expendable for Chicago.
He'll be entering free agency next offseason and, if he's able to put up a contract-year type of season, may not sign for a number the White Sox will agree to, instead forcing them to make a move rather than losing him outright after the season.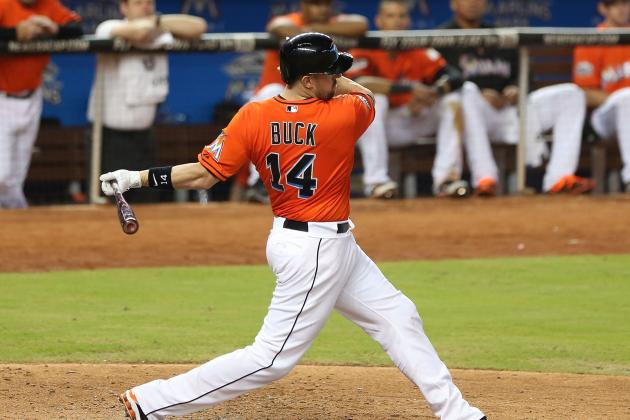 Marc Serota/Getty Images

In bringing John Buck over from the Toronto Blue Jays this offseason, the New York Mets have a player that will without a doubt be able to start at backstop from day one.
The question is how long he will be there.
The team also brought over top catching prospect Travis d'Arnaud from Toronto, and with him set to see time in the bigs this season, Buck's departure wouldn't be the biggest surprise.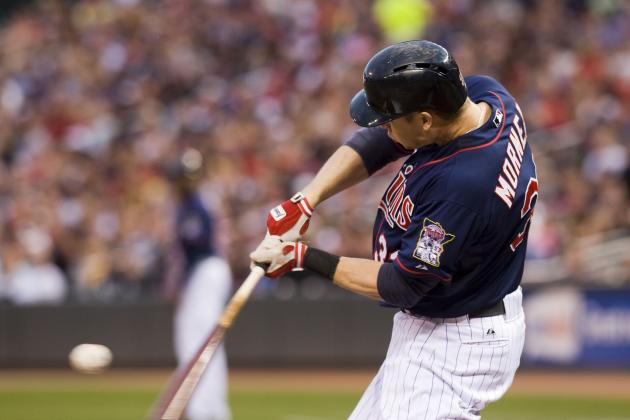 Marilyn Indahl/Getty Images

Finally showing signs of getting healthy in 2012, Justin Morneau looked more like his old self last year at Target Field, going 19 times in 134 games while batting 40 points higher than he did in 2011.
He's entering the final season of a six-year, $80 million deal, and while the Twins would love to keep him and Joe Mauer together, they also have a number of viable first base options, including Chris Parmelee and Mauer himself, who played 30 games at the position last season.
Morneau drew some interest last summer from teams like the Boston Red Sox and Los Angeles Dodgers, and if he continues to improve heading through spring training into the season, Twins general manager Terry Ryan's phone will likely be ringing again.