Power Ranking Every Fight on the UFC 156 Fight Card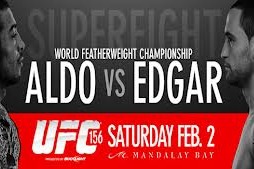 Photo courtesy of mmajunkie.com
UFC 156 is fast approaching.
The UFC has put together a stacked card that the fans will absolutely love.
It will feature exciting lightweights, monstrous heavyweights and everything in between.
Fan favorites like Frankie Edgar, Jose Aldo and Alistair Overeem will look to impress the fans and get a highlight-reel finish on their records.
Now it's time to power rank every fight on this card.
Begin Slideshow

»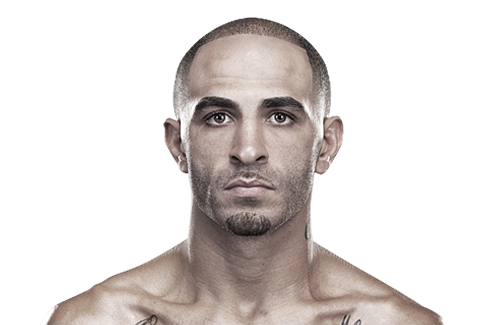 Photo courtesy of UFC.ca
Chico Camus is currently 1-0 in his UFC career. He defeated Dustin Pague by unanimous decision back at UFC 150.
He faces Dustin Kimura, an opponent who will be making his UFC debut.
Kimura is currently 9-0 in his career with six submission wins and two by knockout.
Both of these featherweights are still looking to gain some recognition.
Bruce Kluckhohn-USA TODAY Sports

Bobby Green is a Strikeforce import who will be making his UFC debut.
He is currently on a four-fight winning streak with his latest win coming against Matt Ricehouse.
His opponent will be Jacob Volkmann, a fighter who has been in the UFC since 2009.
Volkmann will be looking to extend his winning streak to two fights. His latest win came against Shane Roller.
Volkmann was able to submit him with a rear-naked choke.
Green is looking to make a name for himself in the UFC, and Volkmann wants to continue his winning streak.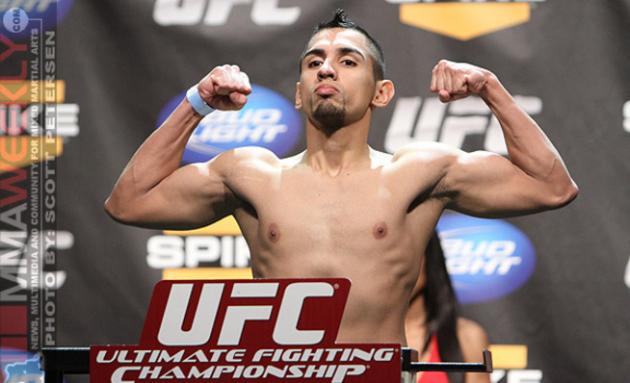 Photo courtesy of tapology.com
Francisco Rivera currently stands at 8-2 overall in his career.
His latest UFC fight against Canadian Roland Delorme was overturned from a win to a no-contest after he tested positive for a banned substance.
Edwin Figueroa has a UFC record of 2-1. His only loss is to title challenger Michael McDonald.
Figueroa is currently on a two-fight winning streak with his last win coming against Alex Caceres.
Both fighters are pretty hard hitters, so this fight could be a quick affair.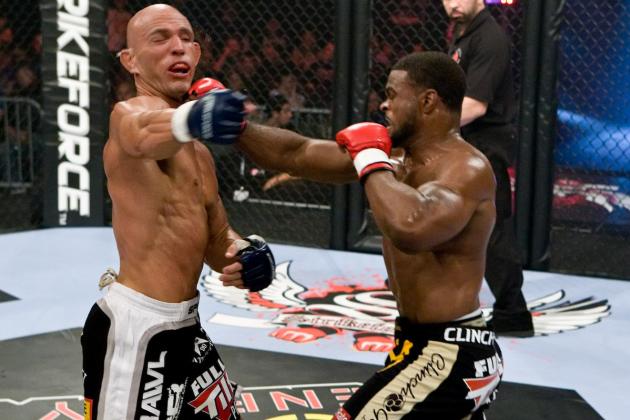 Photo courtesy of urdirt.com
Another Strikeforce import looking to make a name for himself in the UFC, Tyron Woodley is a solid fighter.
He stands at 10-1 in his career with his first and only loss coming to former Strikeforce welterweight champion Nate Marquardt.
Jay Hieron made his return to the UFC and faced the ultra-tough Jake Ellenberger. He lost that fight by unanimous decision.
Hieron is 0-3 in his three UFC stints so far and is facing a tough opponent in Woodley.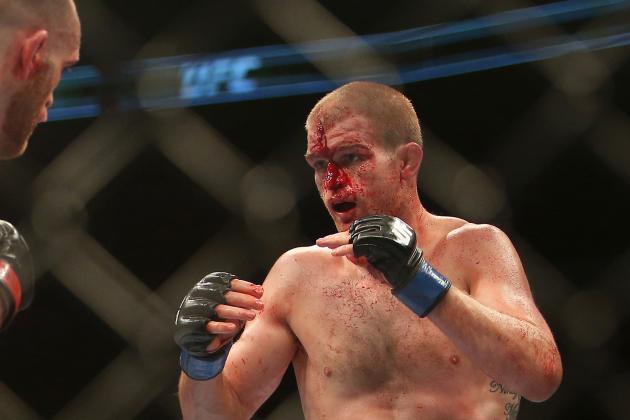 Tom Szczerbowski-USA TODAY Sports

Gleison Tibau is sitting on a one-fight winning streak after defeating Francisco Trinaldo at UFC 153.
He is a UFC veteran who has fought in the promotion since 2007 and is a constant submission threat.
Evan Dunham is coming off of a bloody loss to T.J. Grant. He put up a great effort in that fight and is looking to get back on track.
Dunham's big, strong and hungry to win again. Should be a good fight.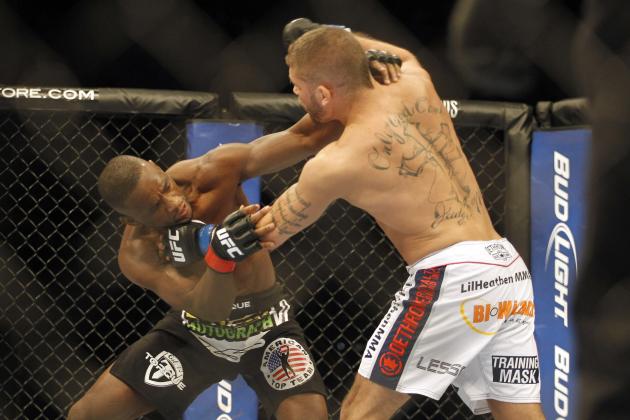 Joe Nicholson-USA TODAY Sports

Continuing the trend of Strikeforce imports, Isaac Vallie-Flagg looks to continue his four-fight winning streak against Yves Edwards.
Edwards is a crafty UFC veteran who is coming off of a monster knockout of Jeremy Stephens.
These fighters are looking to move up the ladder and impress the UFC brass and fans.
Look for this to be an entertaining fight between two good competitors.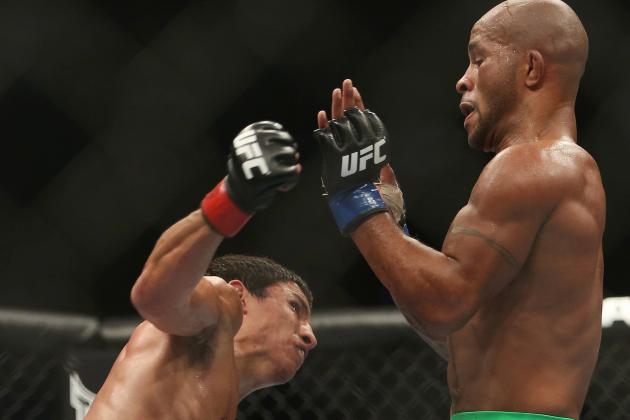 Tom Szczerbowski-USA TODAY Sports

Joseph Benavidez and Ian McCall are some of the top flyweights in the world today.
Both have lost to current title holder Demetrious Johnson and are anxious to receive another shot at him.
Benavidez and McCall both have excellent wrestling, and Benavidez owns some of the division's most brutal power.
Expect a fast-paced fight with the winner likely earning a title shot.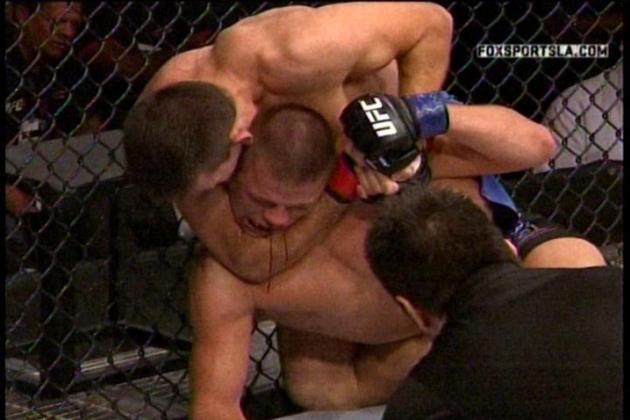 Photo courtesy of tapology.com
An intense battle of two skilled welterweights features submission wizard Demian Maia against tough wrestler Jon Fitch.
Fitch looked the best I've ever seen him in his latest win over hot prospect Erick Silva.
Maia on the other hand has looked like a monster since dropping down to welterweight. His latest win against Rick Story was one nasty neck-crank submission.
It will be an interesting battle to see if Jon Fitch's submission defense can hold up against Demian Maia's slick and unpredictable jiu-jitsu.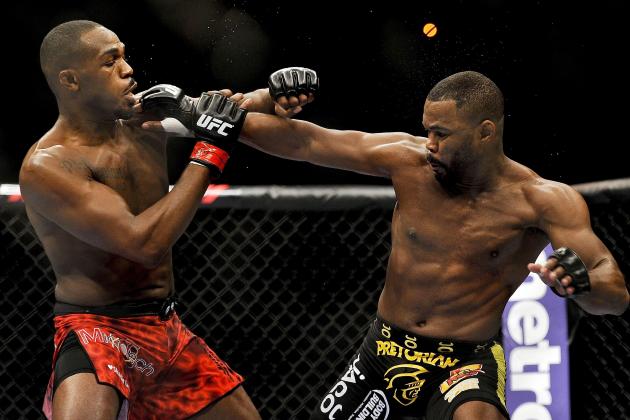 Paul Abell-USA TODAY Sports

Rashad Evans is out to prove he's still an elite fighter when he faces Lil' Nog.
Evans is coming off a loss to champion Jon Jones and desperately wants to get back into the win column.
Nogueira is coming off of a dominant win over Tito Ortiz. He defeated Ortiz by way of punches and elbows to the body that looked just plain nasty.
Both fighters are looking to stay relevant in the division, and as such, they should put on an entertaining scrap.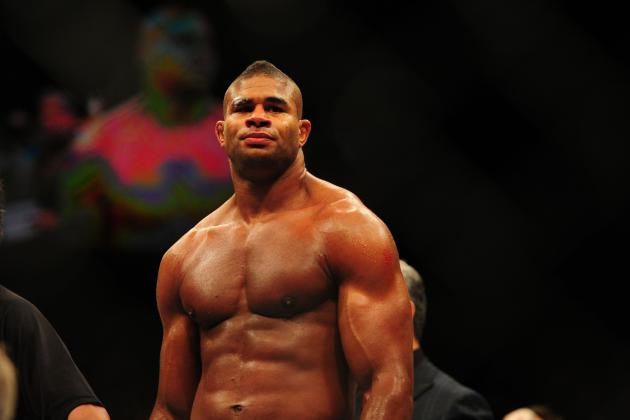 Mark J. Rebilas-USA TODAY Sports

Heavyweights collide in a very anticipated fight, as perennial contender Alistair Overeem returns from suspension to face "Bigfoot" Silva.
This is a very looked forward to fight because of Alistair Overeem. He's a monster who stands at 1-0 in the UFC so far.
That was his nasty liver-kick knockout of Brock Lesnar.
Silva is also coming off of a nice knockout of Travis Browne in his last outing.
Fans have been looking forward to this fight since it was announced. Two skilled heavyweights throwing down?
Sign me up.
Ron Chenoy-USA TODAY Sports

The top ranking for the card goes to Frankie Edgar and Jose Aldo. And rightly so.
This is a superfight. A former lightweight champion against the current featherweight champion.
Both men have elite-level skill and are almost guaranteed to put on one hell of a fight.
Aldo hits like a truck and Edgar never gives up.
They are one big reason why this UFC 156 fight card is an early candidate for card of the year.
Tweet me @FuscoNation16.