Georgia Football: Why Aaron Murray Is a Lock to Be a Heisman Finalist in 2013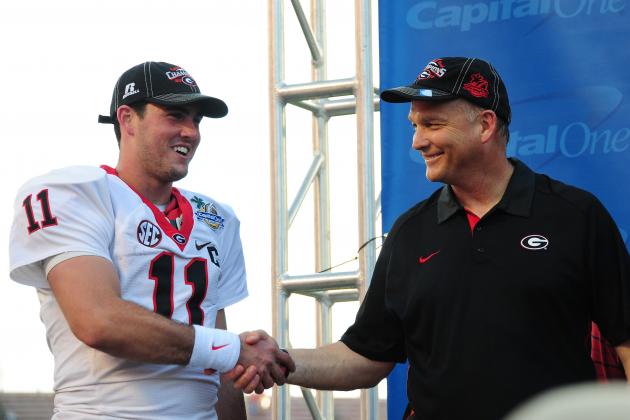 Scott Cunningham/Getty Images

Aaron Murray did not want to end his career in Athens wondering if he could have led the Bulldogs to a national title if he had stayed his senior season.
After missing the big game by five yards, Murray made the decision shortly after the Bulldogs' season ended to play his senior season and see if he can do something that hasn't been done in over 30 years.
But winning a title is not the only thing Murray can achieve in 2013. Based on the way he has played the last three seasons, Murray will be on the watch list for the Heisman Trophy.
In fact, not only will he be on the watch list, but he will also be making his way to New York for the trophy presentation in December, as he will be one of the finalists.
Here's why.
Begin Slideshow

»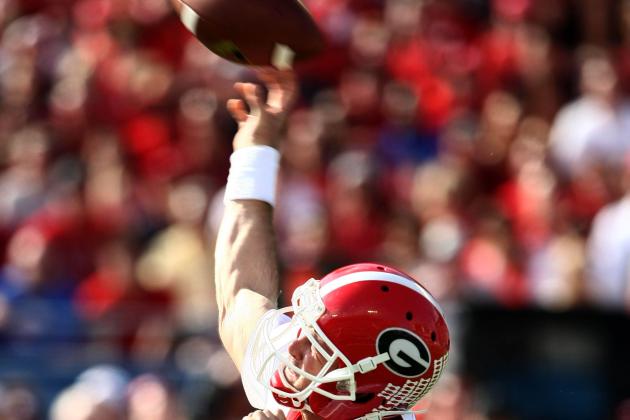 Douglas Jones-USA TODAY Sports

Murray is the only player in SEC history to throw for 3,000 yards in each of his first three seasons. So he will be well on his way to breaking David Greene's SEC record for most passing yards in a career.
But 2012 was by far his best season, as he threw for 3,849 yards, 36 touchdowns and completed 64 percent of his passes.
Murray also had an efficiency rating of 174.8, which was the second-best rating in the country.
Each year, Murray has gotten better, and with the players he has coming back on offense, there is no reason he should not be able to throw for 4,000 yards and over 40 touchdowns.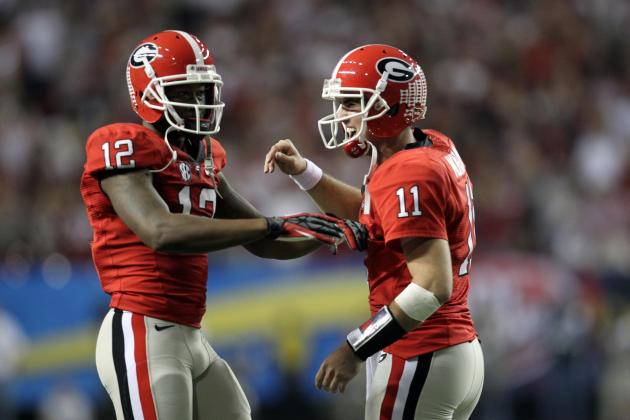 USA TODAY Sports

Not only will Murray be a better player, but the Bulldogs will also be a better team because of Murray's play.
As a freshman, Murray led the Bulldogs to a 6-7 season, which was the first time since 1996 the Bulldogs finished the year with a losing record.
In 2011, Murray led the Bulldogs to an SEC East title and a 10-win season.
And despite the disappointment of last year, Murray led the Bulldogs to 12 wins, which was the first time in 10 years the Bulldogs have won 12 games in a season.
The defense will be young, but because of Murray and with virtually the entire offense from last season coming back, the Bulldogs have a legit chance of reaching the BCS title game, which will lead to some Heisman votes for Murray.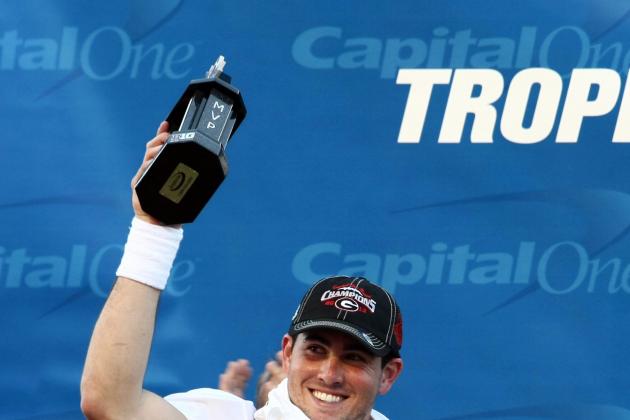 Douglas Jones-USA TODAY Sports

The 2013 season will be a defining season for Murray, and he will do whatever it takes to make sure it's a season that he and the rest of the Bulldogs will remember.
All throughout his career, Murray has been criticized for not being able to win the big game and not being able to perform well under pressure.
He will have his chance to prove the doubters wrong, as the Bulldogs will face Clemson and LSU in the first part of the season—and don't be surprised if Murray plays well in those games.
Murray will play every game like he has a chip on his shoulder, and that will lead to some huge wins and another SEC East title.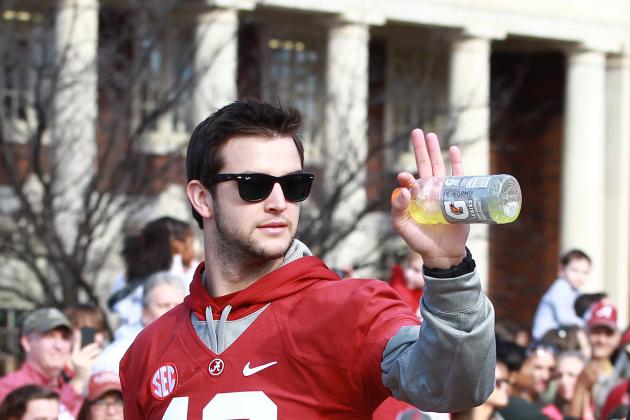 Marvin Gentry-USA TODAY Sports

There are a few players that could prevent Murray from going to New York in December.
One has to be Alabama quarterback A.J. McCarron, who had a better efficiency rating than Murray last year.
Another has to be South Carolina defensive end Jadaveon Clowney, who will be the best defensive player in the country if he isn't alerady
Then there are other quarterbacks like Teddy Bridgewater of Louisville, Braxton Miller of Ohio State and and Tajh Boyd of Clemson.
All these players are very capable of being Heisman finalists, but if the Bulldogs win the SEC, there is no reason Murray shouldn't be a finalist.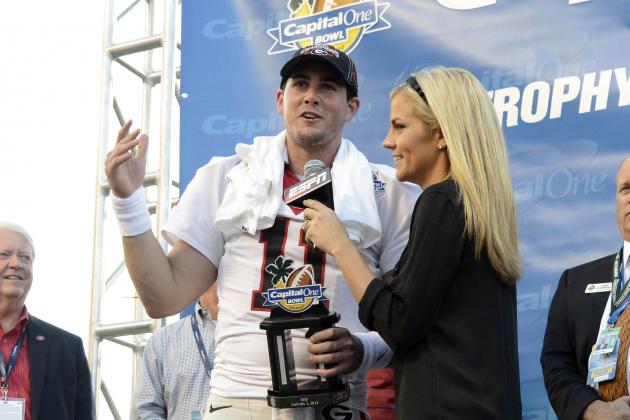 Brad Barr-USA TODAY Sports

Murray should be able to put up similar, if not better, numbers in 2013, which will give Heisman voters a good look at Murray in terms of winning.
But the one thing Murray has to do is win ball games, which he has done the last two seasons.
As was said earlier, the schedule is not easy for the Bulldogs, but if they are as good as many think they will be, there is no reason they can't win 11 out of their 12 regular-season games, like last year.
If Murray does lead the Bulldogs to the SEC title and has over 4,000 yards passing along with 35-40 touchdowns, then he's not only a lock to be a finalist, but will win the award for most outstanding college football player.