Ranking Most Efficient NBA Superstars at Season's Midway Point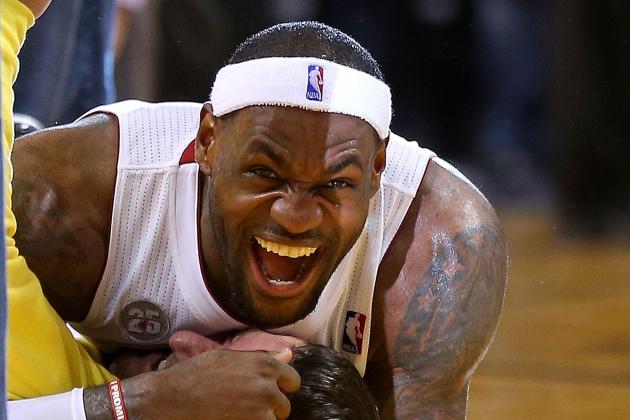 Mike Ehrmann/Getty Images

Player Efficiency Rating has become a valued measurement in today's game.
Scoring 28 points a night isn't cool anymore. You know what's cool? Landing a PER above 22.
The NBA's greatest players can now all be judged based on how efficient they perform. We've ranked the game's top 12 most efficient superstars based on John Hollinger's PER formula.
Begin Slideshow

»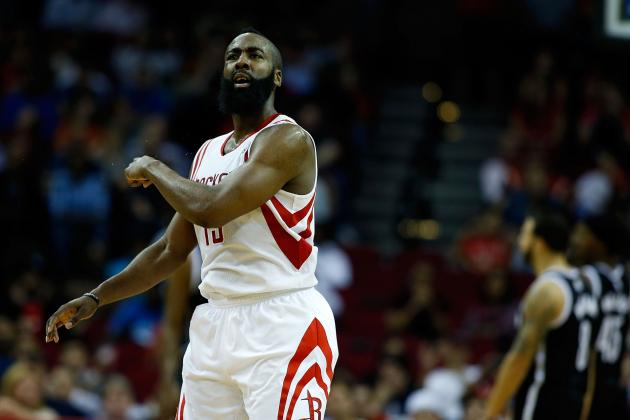 Scott Halleran/Getty Images

PER: 22.19
James Harden has been a mad man this year after getting traded to Houston, increasing his field-goal attempts per game from 10.1 to 17.7.
He's scoring in volume, averaging 26 points per game shooting 43.6 percent from the floor. That field-goal percentage isn't the sexiest number in the world, but when you consider the 26 points he's scoring, the 5.5 assists he's dishing out and the 8.7 made free throws at an 86.1 percent clip, 43.6 percent shooting doesn't look so bad after all.
Without many other offensive threats in the lineup, defenses specifically game-plan to stop James Harden. The fact that he's remained a reliable and consistent source for playmaking has been the most impressive aspect of Harden's season.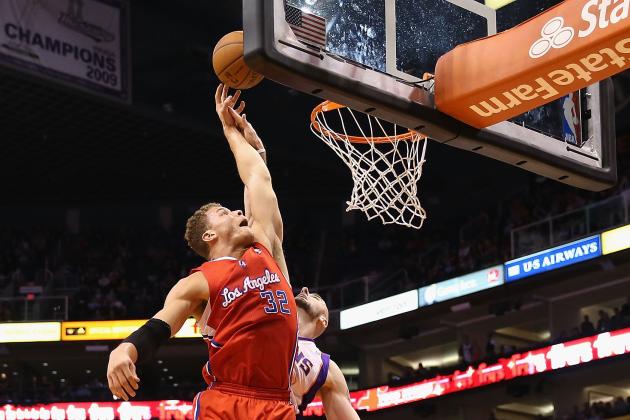 Christian Petersen/Getty Images

PER: 22.54
If you could dunk on every possession, wouldn't you? Blake Griffin gets clowned for having most of his production come at the rim, but I'm not so sure where the problem lies.
He's shooting 52.9 percent from the floor and scoring 18.3 points per game. I've heard the closer you get to the rim, the easier it is to drop it in. Griffin seems to have mastered this, and it's made him one of the most efficient players in the league.
Griffin has worked on his post game, and has started to find new ways to score as a face-up threat or with his back to the basket.
Combine his offensive efficiency with 8.3 rebounds per game, and you get one of the top PERs in the NBA. Improving his free-throw shooting and extending his range will be next up on the "to do" list for Griffin.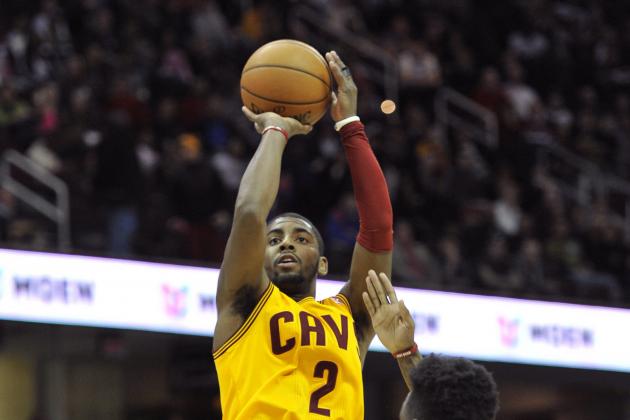 USA TODAY Sports

PER: 22.8
Kyrie Irving has quickly propelled himself into the game's elite tier of point guards in just his second year.
He's scoring at an electric rate, averaging 24.2 points while getting to the rim and lighting up the perimeter. Irving is shooting 47.5 percent from the floor, 41 percent from downtown and 84.7 percent from the stripe—all excellent numbers for a 6'3'' guard who dominates the ball as much as he does.
Irving's assist numbers aren't up there with the game's best yet, but his primary responsibility for Cleveland is to put the ball through the hoop.
He's winning games for the Cavaliers and playing them efficiently, and ranks No. 10 among NBA superstars in PER.
Cary Emondson-USA TODAY Sports

PER: 22.95
Russell Westbrook's PER is a lot higher than his wardrobe efficiency rating, but he still has work to do as a decision maker.
Let's address the positives first. He's scoring 22.6 points and averaging 8.3 assists per game, both dominant numbers in their respective categories. And because of his hops and athleticism, he manages to bring in over five boards a night.
He's also shooting a career-best 33.3 percent from downtown, an important statistic that could complete him as an offensive player.
But he's only shooting 41.7 percent from the floor and is averaging 3.5 turnovers per game. Between the turnovers and the 10.9 missed shots per game, that's 14.4 missed possessions on Russell Westbrook alone.
Thankfully for Oklahoma City, he's so potent offensively that the team can afford it.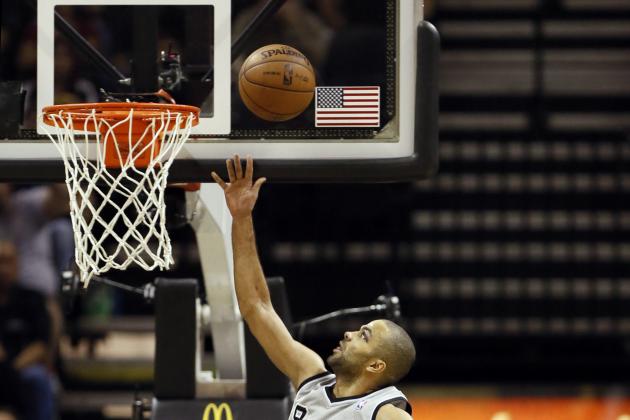 USA TODAY Sports

PER: 23.4
Tony Parker is having his second best scoring season of his 12-year career, averaging 20.1 points on 52.7 percent shooting.
He's more or less automatic in the mid-range, and finishes at the rim with incredible efficiency for an under-the-rim point guard.
Parker is also having his second best season as a distributor, averaging 7.5 assists, and is having his most accurate year from behind the arc (38.5 percent) since 2007.
We've almost gotten to the point where we're bored with his efficiency. Parker is getting wiser as he grows, and it's affecting his overall performance.
Tom Szczerbowski-USA TODAY Sports

PER: 23.62
When you average 28.9 points per game on 46.7 percent shooting, chances are your PER is going to be high.
Kobe Bryant hasn't scored at a rate like this since 2006-2007, which was the last time he's averaged at least 10 made field goals per game.
He's shooting 35.2 percent from downtown, which if sustained, would only be the fourth time since his rookie year he's finished a season with a mark that high.
Unfortunately for Kobe, PER doesn't always equate to wins, but he's having one of the more efficient individual seasons of his storied NBA career.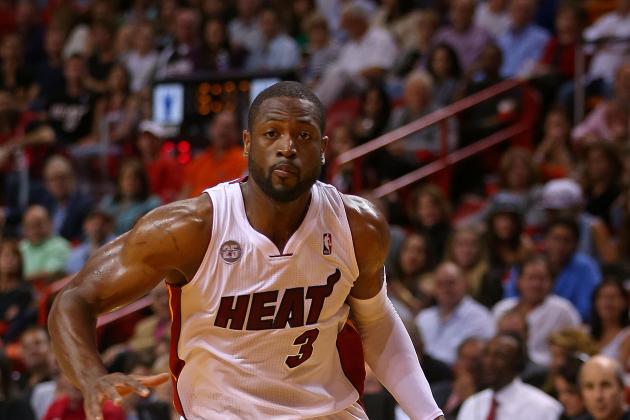 Mike Ehrmann/Getty Images

PER: 23.86
Some are under the impression that Dwyane Wade is on the decline. I'm into the idea that he's just bored with a meaningless regular season.
Wade is taking nearly two fewer shots per game than he was last year, and his scoring average has dipped from 22.1 to 20.8 as a result.
But he's also shooting 51.6 percent from the floor 33.3 percent from three-point range, both career highs.
Without a bona fide point guard on the roster, Wade continues to make plays as a facilitator averaging over four assists a game—something he has done in every year of his career.
Check back to see Wade's PER during the playoffs. I have a feeling it will be higher than 23.86.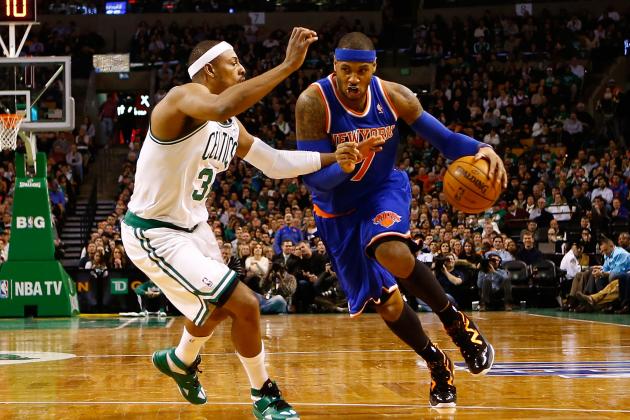 Jared Wickerham/Getty Images

PER: 24.83
Having easily the best season of his career, this might be the first time we've ever used the word "efficient" to describe Carmelo Anthony.
Melo ranks No. 1 in the NBA in usage rate, which makes his PER even that more impressive. His perimeter game has been more accurate than in year's past, which has led to a 29-point per game average and a monster year from behind the arc.
He's making 2.6 three-pointers per game at a 40.2 percent clip, both career highs.
With a respectable 44.9 percent field-goal mark while shooting 82.6 percent from the stripe on 7.8 attempts per game, Melo has managed to remain both lethal and efficient at the same time.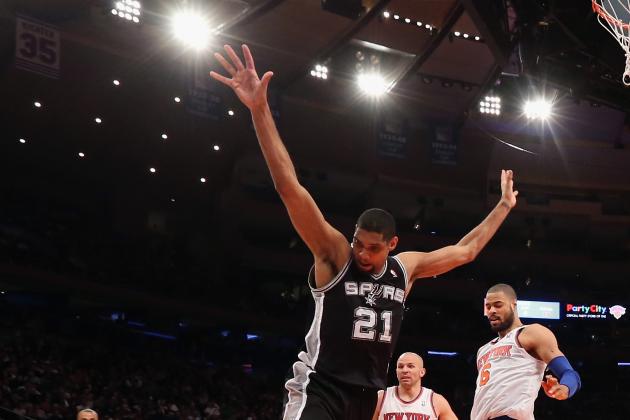 Bruce Bennett/Getty Images
He's even learned to fly
PER: 24.93
I'm not sure if there's an explanation for why 36-year-old Tim Duncan's PER is the highest it has been since 2006-07.
Though Duncan doesn't produce in volume like the other guys on the list, his consistency and reliability remains a constant. He's averaging 17.5 points and 9.8 rebounds while shooting 50.5 percent from the floor.
But the two areas he's really improved are as a shot-blocker and a free-throw shooter.
Duncan, who sports a career 69.1 percent stroke from the line, is shooting 82.6 percent in his 15th year as a pro. He's also swatting 2.7 shots a game, which would tie for second best of his career and the first time he's blocked that many since 2004.
He looks rejuvenated and primed for another run deep into the playoffs.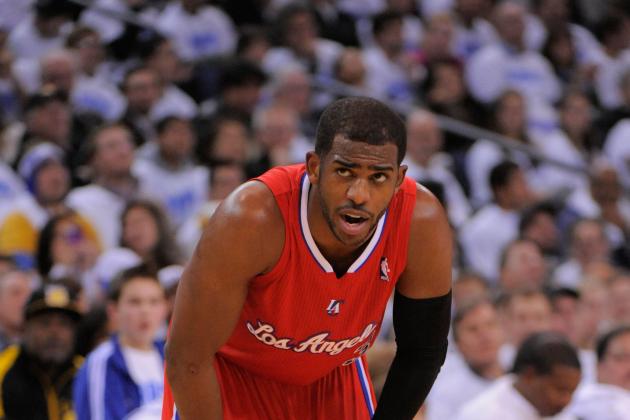 Kyle Terada-USA TODAY Sports

PER: 26.13
No question the game's most complete point guard, Chris Paul's impact has changed the culture of an organization.
The key stat here is 9.7 assists to just 2.2 turnovers per game. It's an insane ratio for someone who dominates the ball as much as Paul does.
Paul has been instrumental in the development of Blake Griffin and DeAndre Jordan. He puts them and the rest of his teammates in the best possible position to make a play, while having the offensive abilities to take over the game himself as a scorer.
You'd be wasting your time searching for a flaw in his game.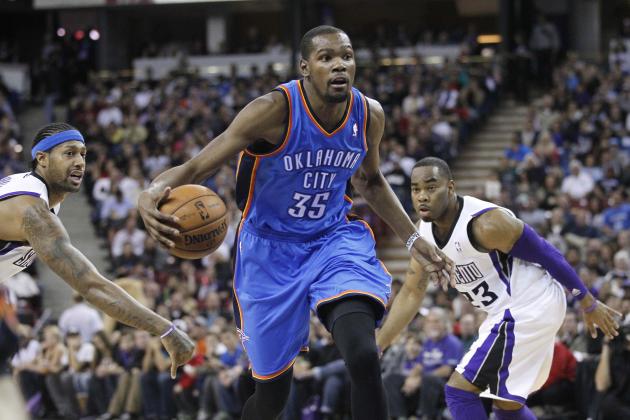 Cary Emondson-USA TODAY Sports

PER: 29.31
Not only is Kevin Durant the most potent scorer in the league, but he's also the most efficient. Durant leads the NBA in scoring at 29.5 points per game, shooting a remarkable 52.1 percent from floor on 18.3 shots per game.
Despite most of his offense coming from further than 10 feet from the rim, he's converting baskets at the rate of an established NBA center.
Fade away 25-foot jumpers just aren't supposed to be high percentage shots. Durant's size and length allow him to effortlessly rise up over any defender and consistently get open looks at the rim.
There are only seven players in NBA history who finished a season shooting 50 percent from the floor, 40 percent from downtown and 90 percent from the line, and Kevin Durant is one pace to be No. 8.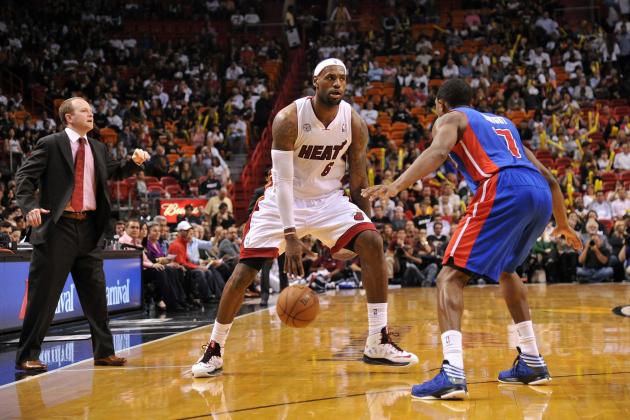 USA TODAY Sports

PER: 30.45
One day, I'm going to be able to tell my children or grandchildren that I got the chance to watch LeBron James play every night of his career.
He's the most complete basketball player in an era that's seen some great ones.
James is averaging 26.4 points per game, only because he chooses not to score 30. He's making shots at a 55.1 percent clip, practically converting every attempt from foul line to baseline.
He's also the team's best point guard, handling playmaking duties on a regular basis. James is averaging 7.1 assists per night, good for 10th in the NBA despite being 6'8'' and 250 pounds.
Throw in a career high in rebounds and three-point percentage and a career low in turnovers, and LeBron James might have developed into the most efficient all-around athlete in sports.