Rampage Jackson vs. Glover Teixeira: 5 Fights for Teixeira to Take Next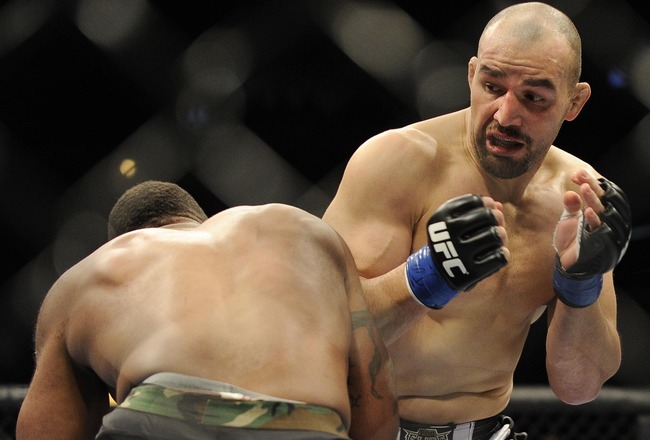 David Banks-USA TODAY Sports
Brazilian light heavyweight Glover Teixeira put on another solid performance at UFC on Fox 6 on Saturday night, staking his claim as one of the 205-pound division's finest.
Although there were no fireworks or wince-inducing finishes, it was, nevertheless, a workmanlike performance from Teixeira against the veteran Quinton Jackson.
Teixeira has been talked about as a potential champion for a long time now; however, with titleholder Jon Jones booked to face Chael Sonnen later in the year before facing the winner of Dan Henderson vs. Lyoto Machida, Teixeira will have to fell at least one or two more opponents before getting his shot.
Here is a list of those potential opponents.
Ryan Bader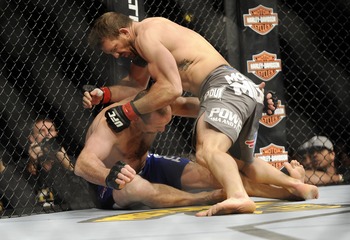 David Banks-USA TODAY Sports
Ryan Bader is another man in the ascendency after his win at UFC on Fox 6 in Chicago. He took just 50 seconds to finish Vladimir Matyushenko, giving us a glimpse of the fighter who at one point had an undefeated record of 12 straight wins.
Much of that shine had been taken off following Bader's subsequent losses to Jon Jones and Tito Ortiz. Then he stuttered once again against Lyoto Machida, getting finished in the second round last August.
However, after Saturday, he is a fighter coming off a win, and both he and Teixeira have recent victories over Quinton Jackson in common, which could make for an interesting matchup between the two.
Mauricio Rua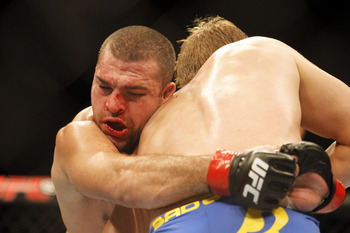 Joe Nicholson-USA TODAY Sports
It's true: Mauricio Rua is coming off a loss to rising light heavyweight prospect Alexander Gustafsson, so at this stage, he might not be the most lucrative opponent for Teixeira.
However, Rua carries a big name in the sport of MMA, and there's already history between the two fighters. Rua famously turned down a fight against the then unknown Teixeira back in June last year, and as UFC president Dana White said at the time, he was willing to walk away from the promotion if he was forced to fight the dangerous Brazilian.
That could make for an intriguing match between the two now that Teixeira is a recognisable name, and Rua still carries the cache of an MMA veteran.
Phil Davis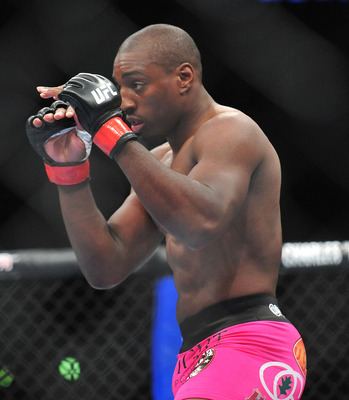 Gary A. Vasquez-USA TODAY Sports
There are a handful of men considered potential threats to Jon Jones' title at 205-pounds, and Phil Davis is certainly one of them.
Built tall and lanky, with a wrestling base, Davis has a lot in common with Jones, and his win against Wagner Prado last October has put him much closer to the dream of a title shot.
Davis was getting ready to face Forrest Griffin in December, but Griffin had to pull out of that match due to injury. Now, with Teixeira having secured his third UFC win, both men are looking for their next opponent, and it could make sense for them to face each other.
Alexander Gustafsson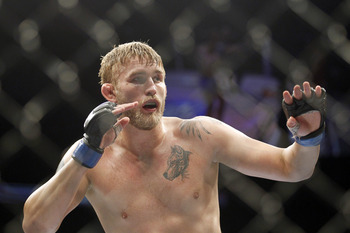 Joe Nicholson-USA TODAY Sports
Swedish fighter Alexander Gustafsson is another man considered the 205-pound division's best hope of unseating Jones. He's lost one fight in his entire career, and that was to the aforementioned Phil Davis.
Since that loss, Gustafsson has managed to reassert himself as an extremely dangerous striker with a well-developed ground game, equal to anyone at light heavyweight.
Such a prospect would be a great scalp for Teixeira and would certainly put the Brazilian directly in line for a title.
Winner of Rashad Evans vs. Antônio Rogério Nogueira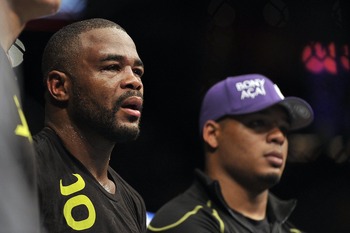 Paul Abell-USA TODAY Sports
Rashad Evans and Antônio Rogério Nogueira are due to face each other in February at UFC 156. Both are veterans of the sport with some big-name victories in their careers.
Evans' only loss in his last five matches was to champion Jon Jones, and if he gets back in the win column against Rogério, he could see himself back in the title picture more quickly than he thought.
If Rogério wins, however, then he too would be deserving of that accolade, making them both potential next opponents for Teixeira.
Keep Reading