WWE Divas: Ranking the Best Models Turned Wrestlers in History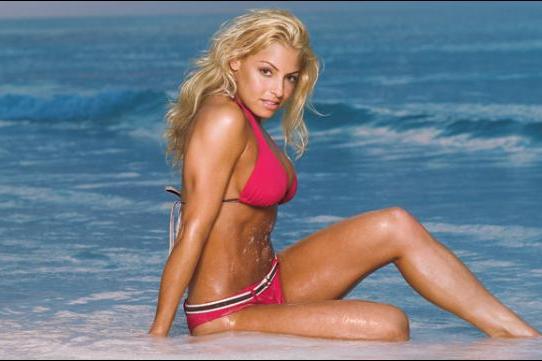 photo from wwe.com
Over the past decade, WWE has signed a huge number of female models, usually through the Diva Search contests, and then proceeded to attempt to turn them into credible in-ring competitors.
Presumably, the thinking is that it's easier to turn already photogenic women into wrestlers than it would be to turn women wrestlers (most of whom don't have the Playboy look) into swimsuit models.
Of course, the results of this experiment have been decidedly patchy (Rosa Mendes, anyone?). Hey, some girls just aren't cut out to take bumps or throw other women around the ring.
However, it would be unfair to say the company's method hasn't churned out any good performers.
With this in mind, here are the top eight models-turned-wrestlers in WWE history...
Begin Slideshow

»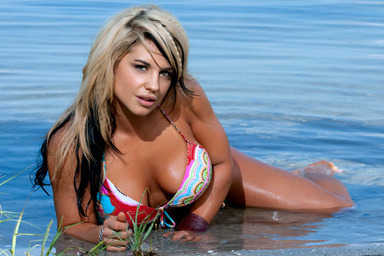 photo from wwe.com
OK, so new Divas champion Kaitlyn (AKA Celeste Bonin) has some way to go before she can be considered a great wrestler.
But despite her occasional habit of botching moves, she still deserves credit for improving tremendously over the past two years. Indeed, her lively match with Eve Torres on last week's Raw, in which she won the title, was easily one of the best WWE women's bouts all year. Her spear at the end, in particular, was terrific.
Certainly, if she continues to train hard and works with the right opponents (Tamina Snuka, preferably), there's no reason why she can't be a very good wrestler one day.
However, at present time, she's still a deeply flawed in-ring competitor. Hence her low placing on the list.
photo from wwe.com
Former model Victoria Crawford, better known as Alicia Fox, has come a long way since she was first signed in 2006. In fact, she's one of the few girls signed without any prior wrestling experience that has turned into a decent professional wrestler.
Hey, does any woman in wrestling have a better Axe Kick?
Sadly, WWE has failed to capitalize on the Fox's talents over the past few years, and she's become a total afterthought. When was the last time she was on Raw anyway?
She's surely capable of great things, we just haven't had much of a chance to see it. This mainly explains her low placing on this list.
On the bright side, at least Fox can comfort herself with the knowledge that people are still talking about all those great matches she had with Melina. Well, Ariane (now Cameron) from Tough Enough, at least.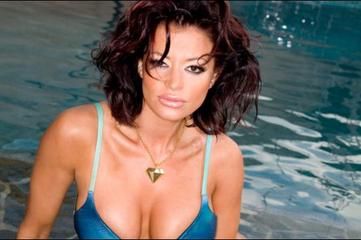 photo from wwe.com
Nobody could have thought much of Candice Michelle's chances of making it as a wrestler when she was signed after the 2004 Diva Search contest. Hey, this was a woman whose main claim to fame prior to entering wrestling was a banned Go Daddy commercial.
Happily, through hard work and effort, Candice flourished as a wrestler, eventually beating Melina for the WWE Women's Championship at the ill-fated Vengeance 2007 pay-per-view. (Interestingly, this made her the first ever Diva Search girl to win the belt.)
Despite the stigma of being stuck with the "model" tag, the star wasn't afraid to get in there and get beaten up. Considering how easily she could have coasted by her stunning good looks, this was admirable.
Sadly, injuries greatly derailed the Playboy model's momentum, and she was released from her contract in the summer of 2009. She's generally stayed away from the industry since then, preferring to focus on being a housewife and mother. As Diva Dirt noted, she recently had her second daughter.
Despite never truly getting to fulfill her potential, Candice still deserves to be ranked at a decent number on this list for being the first one to prove that Diva Search girls genuinely could be assets as wrestlers.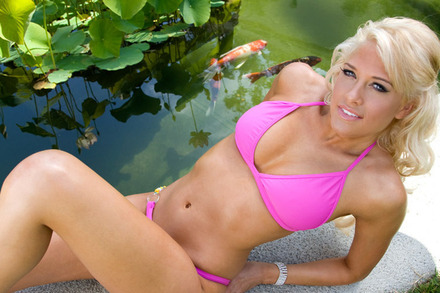 photo from wwe.com
Kelly Kelly (AKA Barbie Blank) is another girl that defied expectations during her time in WWE.
Who could have ever guessed that the model, signed in 2005 and initially used in a strictly eye-candy role for SyFy's ECW, would emerge as one of the best female performers on the roster?
Indeed, her 2011 series of matches with Beth Phoenix for the Divas Championship were some of the best women's bouts that have ever taken place in the company.
Oh, sure, Kelly wasn't the most technically skilled or athletic, but she did have an admirable willingness to take major bumps and get thrown around like a rag doll for her bigger foes.
She played the scrappy underdog amazingly well, in fact.
Alas, Kelly parted ways with WWE last year to pursue options in the entertainment world. Hopefully, though, she'll make a return at some point to the company that made her a star.
It would be sad to think she's done with the business entirely.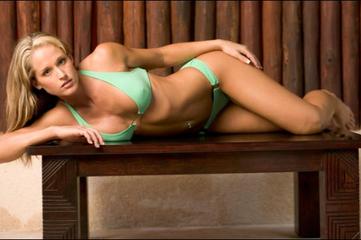 photo from wwe.com
Michelle McCool is another Diva Search success story. The middle-school teacher and long-time wrestling fan entered the 2004 contest...and spent the next eight yeas establishing herself as a cornerstone of the company's women's division.
The naturally athletic McCool took to wrestling with relative ease. She looked like she knew what she was doing in there and her in-ring work was usually free of the botches and mis-timings that blighted other women's bouts in WWE.
Granted the now-retired McCool's first run as a bland, rather annoying babyface in 2007 was a flop, but once the star turned heel and teamed up with Layla El in heel duo LayCool, there was no stopping her.
In 2009 and 2010, those two were absolutely the ones to watch.
Despite the tasteless storyline, her grudge feud with popular babyface Mickie James produced some great matches too, most notably at the 2009 TLC pay-per-view.
McCool's solid in-ring skills, coupled with her heel success, guarantee her a high spot on this list.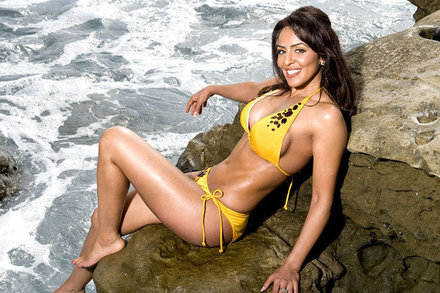 photo from wwe.com
Speaking of Layla, the Diva Search winner makes this list at No. 3.
The former Miami Heat dancer won over wrestling audiences in 2006, thanks to her vibrant personality and bubbly charisma. Even back then, people saw that the London-born star had real potential, standing out greatly from the typical gaggle of generic models and actresses.
But no one could have held out much hope that Layla, who spent the early part of her WWE career stuck as a backup dancer on ECW, would turn into the terrific wrestler that she has. In fact, her and McCool were carrying the division, both in and outside of the ring, in 2009 and 2010.
Impressively, age and injuries haven't slowed the 35-year-old down one bit; she's as polished and smooth a wrestler as ever. Now, if only WWE management would realize this too, and give her some well-deserved airtime.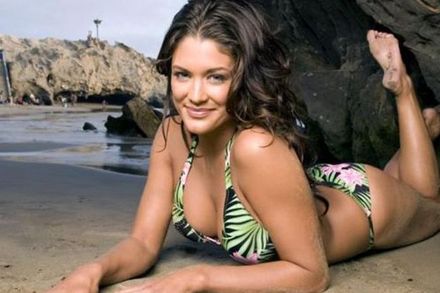 photo from wwe.com
After winning the 2007 Diva Search contest, Eve Torres took to pro wrestling like a duck to water.
Oh, sure, WWE were initially content to use the beautiful and vivacious former model in an eye candy role (anyone remember her dreadful stint as a valet for Chris Masters in 2009?), but it was soon clear that she was meant for better things.
Thankfully, in 2010 she entered the women's wrestling scene and quickly established herself as one of the division's few highlights.
Likely due to her extensive background in dancing and gymnastics, Eve flourished as a performer.
Not only was she a great wrestler in her own right, but she was capable of getting good performances out of usually sloppy foes. Hey, it's no coincidence Kaitlyn had her best ever match with Eve.
Eve, of course, amicably parted ways with WWE last week (she's getting married soon and will also be continuing to further her admirable work in the area of women's self-defense, via Eve's Twitter).
One thing is for sure: She'll be sorely missed.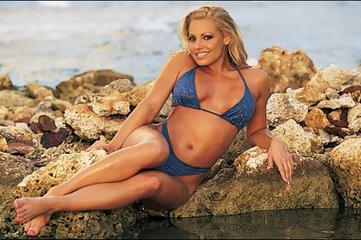 photo from wwe.com
Who else could it be?
Yes, six years after her official retirement, Canadian wrestler Trish Stratus still remains the best model-turned-wrestler in WWE history.
Stratus, who signed with the company in 1999 after a successful career in fitness modelling, set the standard for great female wrestling in the U.S. with classic bouts against Lita, Molly Holly and Victoria (now Tara in TNA) in 2003 and 2004. Hey, she even managed to have a great bout with non-wrestler Stephanie McMahon in 2001.
Her promo work, particularly as a heel, was also top notch.
So, just how big a mark did Stratus leave on the company?
Well, former WWE writer Alex Greenfield admitted in an interview with WrestlingInc last year that Vince McMahon will often ask why none of the current women can compare to Stratus. Now, that's praise.