5 Reasons the Flyers Should Be Happy to Have Danny Briere Back on the Ice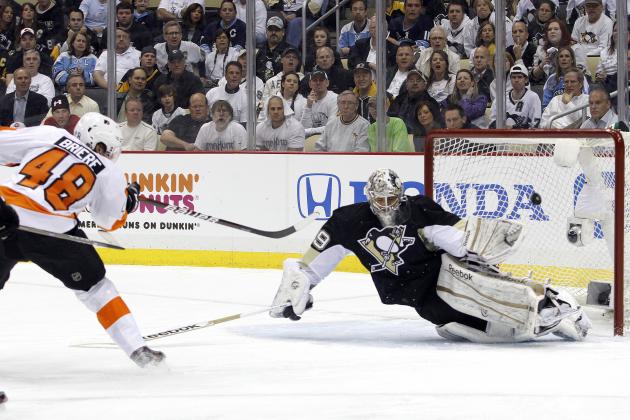 Justin K. Aller/Getty Images

Danny Briere missed the first four games of the shortened NHL season with a hairline fracture of his wrist. Saturday night, he returned to the lineup and the Flyers played their best game of the year so far.
Coincidence? Maybe, but Briere's presence is almost as valuable to the Flyers as any other's. Even though he's getting up there a little in age, he brings so much to the team and they clearly missed him early on.
With Briere back in the lineup and seemingly playing at 100 percent, the Flyers are a different beast. Here are five particular reasons the Flyers should be happy to have Briere back on the ice.
Begin Slideshow

»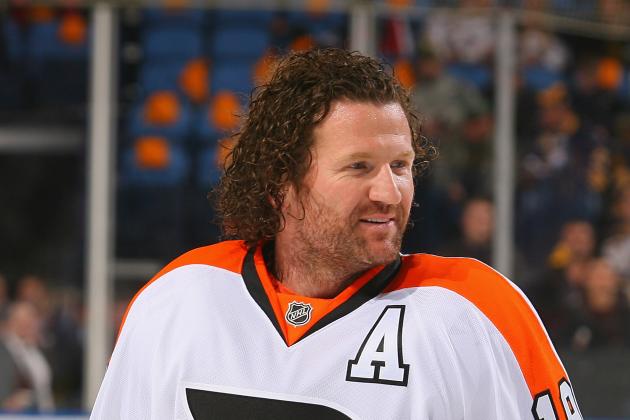 Rick Stewart/Getty Images

In this lockout-shortened season, a team's health could end up being the biggest factor in their success. Unfortunately for the Flyers, they lost two key pieces in the opening week of the season.
Scott Hartnell and Andrej Meszaros, two of the better players and more veteran guys on the squad, both went down with injuries and will be out for an extended period of time.
With their absences, it becomes even more crucial that Briere returns to steady the ship.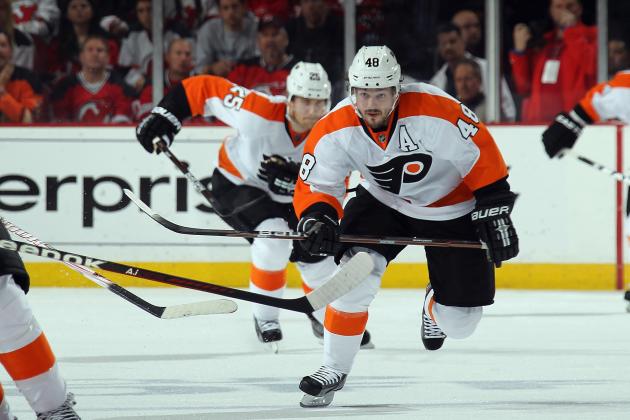 Bruce Bennett/Getty Images

To put it bluntly, the Flyers have a lot of good forwards. They also have a bunch of guys who may be more natural at center, but have also spent time on the wing.
With such a stacked forward corps, it's hard to get everyone time at their natural position. Along with Briere, Claude Giroux, Max Talbot, Brayden Schenn, Sean Couturier and Scott Laughton are very good centers in their own right.
But, while Giroux has his spot cemented on the top line, the rest of that list can all be shuffled around, and may end up needing to spend some time on the wing.
Briere played there a good bit last year and he played right wing last night against the Panthers. His ability to move seamlessly between positions will be big for the Flyers, as the lineup will be changing a lot.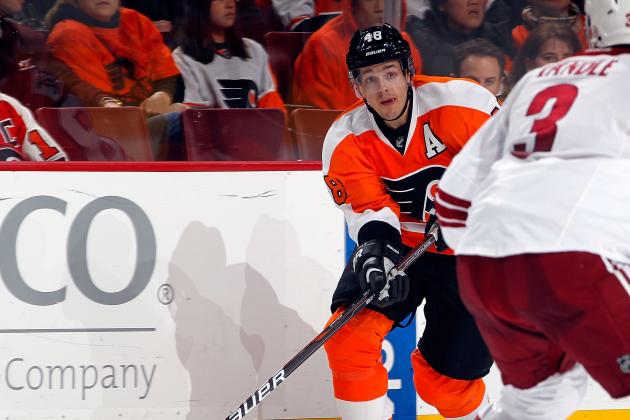 Paul Bereswill/Getty Images

The Flyers didn't get off to the best start with their power play. They couldn't get into a real rhythm and just weren't finishing the chances they got.
It was evident they were missing something and Briere very well may be that extra piece. He's extremely skilled at controlling the puck and his ability to work around and behind the net is invaluable.
He has great vision and will be able to help control the flow of the power play with his passes, but he can also be dangerous when he gets space to rip off a shot as well.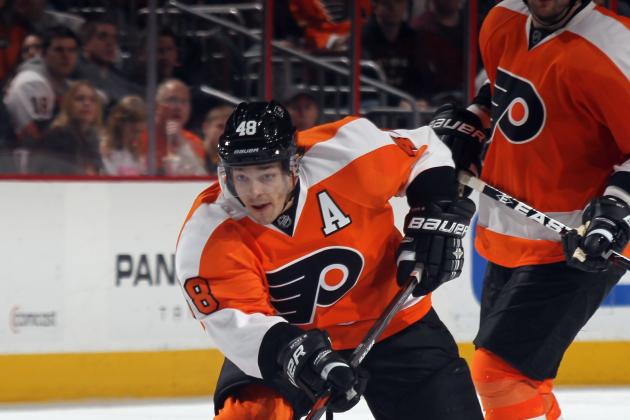 Bruce Bennett/Getty Images

At 35 years old, Briere is the second-oldest guy on the team right now. But he still plays with a youthful energy and underrated toughness despite his age.
His experience around the league and his long tenure with Philadelphia give him a lot of respect amongst the fans, media, and especially with his teammates. Briere is a proven leader; he works hard on the ice and is responsible off of it.
Especially since Hartnell is out, the Flyers need some more veteran presence for the young guys like Laughton, Brayden Schenn and Couturier. Briere is the perfect guy for that.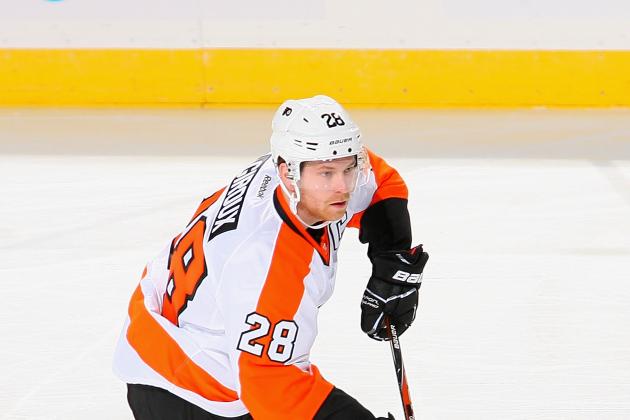 Rick Stewart/Getty Images

One of the most overlooked benefits to Briere's return is his impact on the Flyers' best player, Claude Giroux. Giroux and Briere are have a good rapport and are extremely close. Giroux even lived with Briere and his three sons last year.
Briere has somewhat of a similar playing style to Giroux, and really seems to be a mentor and guide for him both on and off the ice.
They also signed together over in Germany during the lockout, so there's no doubt that Giroux will get a boost from Briere's return to the lineup.