This year, as happens every year, there are glaring omissions in the All-Star selections, with Brook Lopez and Steph Curry the main guys left out, and LeBron James seems to think that something should be done to fix that.
As LeBron has been in an expansive mood recently (his exuberant hug/tackle after a fan won $75,000 with a half-court shot being the best example), it makes sense that he would take the same approach in selecting an All-Star team.
For as long as there have been All-Star games, there have been omissions, and LeBron's idea to put an end to these glaring, forgetful selections is a pretty basic thought.
Always believe there should be 15 on both rosters so there's no snubs. #East- B.Jennings, J Smooth, PP #West- S.Curry, J.Crawford, M.Gasol

— LeBron James (@KingJames) January 25, 2013
First, I have to say that I can't help but agree with LeBron that the rosters should be expanded to 15 players on each side.
The NBA allows teams to have 15 players on their roster. So it only makes sense to keep that number consistent all the way through, and that should include the All-Star Game.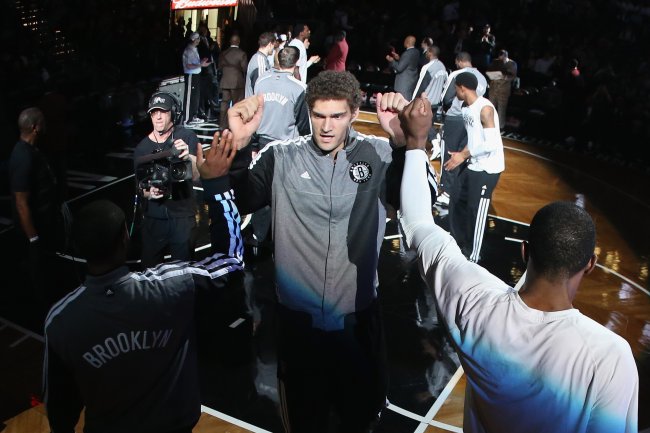 Bruce Bennett/Getty Images
It would keep things nice and uniform, and make for a few extra bodies on the bench and allow for the addition of a few more exciting, young players who are having a solid season.
Of course, there would be the argument that letting more players into the game dilutes the value of getting selected, but the All-Star Game has been diluted for years, ever since fans were given the ability to vote for whichever player they liked the most.
Even though expanding the rosters would theoretically allow for more inclusions and fewer snubs, there would still be snubs all the same.
Just take a look at the way the NCAA selects teams for its basketball tournament.
With 68 teams in the field, we still get a list of gripes about a few teams that were excluded, and that will be the case again this season.
The NCAA even toyed with the idea of expanding the tournament to a ridiculous 96 teams a few years back. But even then we would be talking about teams No. 97 and 98 that didn't get a chance to lose in the first round to the No. 1 seed in a slaughter.
Just take a look at the obvious snub from LeBron's suggestions.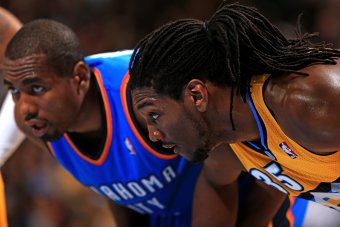 Doug Pensinger/Getty Images
He lists Brandon Jennings, Josh Smith and Paul Pierce as the guys who could have made it in the Eastern Conference, but he's leaving out one of the biggest snubs, Brook Lopez .
Heck, we could include Al Horford and Carlos Boozer in the East and Serge Ibaka and Kenneth Faried in the West in that category as well.
The point is, simply expanding the All-Star roster isn't going to get rid of snubs altogether. Sure, it might make it so there are a few more players in the game, but we're always going to be talking about the guys who didn't make it.