Eagles' Mock Draft: Updated 7-Round Projections After Senior Bowl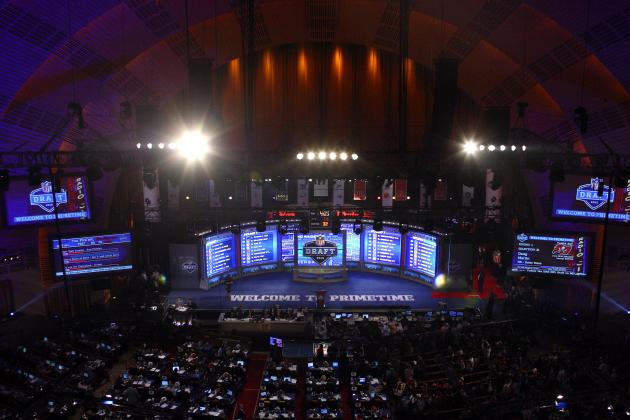 Chris Chambers/Getty Images

With the Senior Bowl having just concluded, the Philadelphia Eagles now have even more insight into the upcoming 2013 NFL draft.
Last week's East vs. West Shrine game gave viewers a good baseline for players who could be wearing green next season. And the same thing happened for a few players participating in this year's Senior Bowl in Mobile, Alabama.
Which Senior Bowl players impressed enough to make it into the Eagles' latest mock draft?
Begin Slideshow

»
Kevin C. Cox/Getty Images

In last week's mock draft, I described why I liked Milliner as a first-round selection.
Milliner is not considered a "sure thing" by most analysts. That's why trading down to get him is the Eagles' best possible move. Not only is Milliner athletic and explosive, but he also fills a need in the Eagles secondary.
If, after the combine, Milliner's stock remains it is now, the Eagles could end up with the draft's best overall player while simultaneously gaining more picks in later rounds.
The Eagles are a team with many holes at the moment. There's no reason to take a player with equal risk if you can stockpile picks later in the draft. It's a strategy that has been perfected by the New England Patriots and coach Bill Belichick, and I think we all know how that has worked out for them.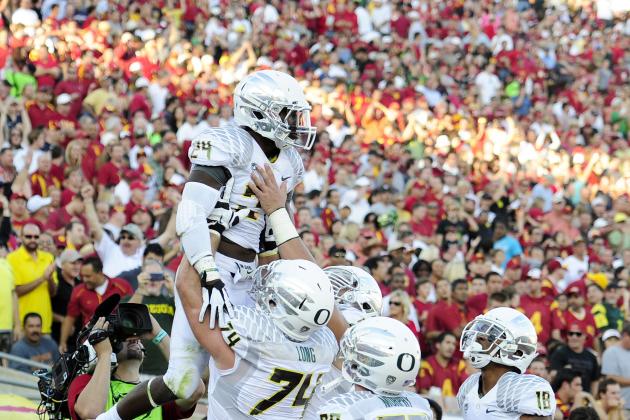 Robert Laberge/Getty Images

I think the best-case scenario for the Eagles trading down for Milliner is to get a team's first- and second-round pick in return. Maybe that's being a little optimistic, but it would be far from the craziest swap of picks to ever happen.
If you read my mock draft following the East vs. West Shrine game, you probably already know the logic behind taking Eric Reid. He too may be a stretch in the early second round depending on how the coming months unfold, but as of now that's a fair draft spot. Another position of need for the Eagles, Reid here would be a steal.
So what's the deal with this Kyle Long guy? Long is the son of NFL Hall of Famer Howie Long and brother of the St. Louis Rams' DE, Chris. Talk about pedigree. More than that, he comes from Chip Kelly's Oregon squad.
See where this one is going?
By most accounts, Long has really impressed in Senior Bowl practices. He knows Kelly's offense and up-tempo style and could provide teaching experience to NFL players, which is something you rarely expect from a rookie.
If the Eagles aren't going to draft for the offensive line in the first round, then the second round may be the time to pull the trigger. If healthy for 2013, the Eagles line as currently put together could become one of the best in the league. However, health is not guaranteed, making the selection of a lineman all that more important.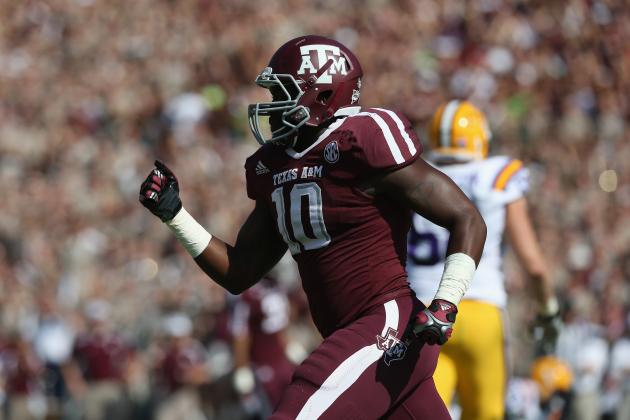 Ronald Martinez/Getty Images

With questionable outside linebackers in Akeem Jordan and Jamar Chaney, the Eagles could definitely use some help from the draft.
Why not then take a waiver on Sean Porter out of Texas A&M University, whom Dave Richard of CBSsports.com called "the most athletic linebacker of the bunch" when speaking of linebackers on the South's roster: "Compared to his teammates, he did good work in run-stuffing, edge rush and especially pass-coverage drills."
All three of those things are needed by this Eagles defense. Porter did not play in Saturday's Senior Bowl due to an injury suffered during the week, so he was unable to showcase his talents. However, after a season in which he was named SEC Outstanding Performer for Weeks 6 and 11, so I doubt many are going to hold it against him.
With all that's wrong with this team, the only way to be successful in 2013 is to draft well. Porter must be on their board come April.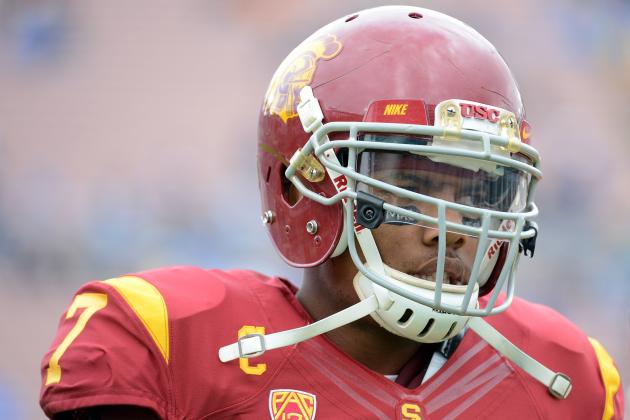 Harry How/Getty Images

A captain out of USC, safety T.J. McDonald would be the third draftee counted on to overhaul the Eagles secondary.
Some may be able to make the argument that two rookie safeties starting for an NFL team could spell disaster. Those who say that probably didn't watch the Eagles' safeties this year.
McDonald is the kind of player that teams look back in 10 years and wonder how he didn't go in the first round. FanSpeaks NFL Draft Blog described McDonald's week in practice:
He did get beat once, but otherwise had a really strong practice, he all but shut down tight ends today, and diagnosed the play multiple times during full team scrimmage drills. He's got really good athleticism and is playing far better this week than his senior year at USC.
When it came to the Senior Bowl itself, McDonald lit up the Twitterverse for letting WR Mike Williams get behind him on a pass from E.J. Manuel:
"@ap575: TJ McDonald not being able to stick with Michael Williams... Not a good look." Yup... He struggled to create separation this wk

— Thomas Melton (@TMeltonScouting) January 26, 2013
This is what you're going to get in the fourth round. A captain out of USC with first-round skill doesn't go in the fourth round. If you're looking for diamonds in the rough, however, you may just get lucky.
McDonald has diamond written all over him.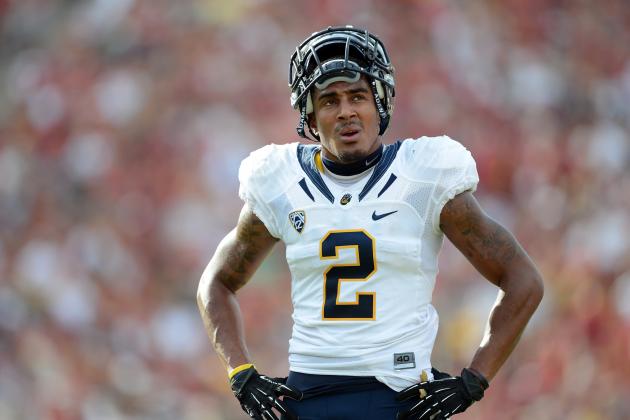 Harry How/Getty Images

If you have been keeping track, you probably realize that this is the fourth defensive back picked in this mock draft.
This pick must be prefaced by the fact that I believe corner Dominique Rodgers-Cromartie will be back with the Eagles next season. With that being said, there isn't a better need or value pick for the Eagles on the board.
There's a good chance that DRC may not be back, but even so, the Eagles could use depth and protection in the defensive backfield. That's the logic behind this move.
Anthony is the smart pick here not because he has turned heads with his speed and quickness. He has gotten his name out in practice this week by covering well and showing good overall instincts.
Dan Klausner of BleedingEaglesNation.com highlighted Anthony as one of the players who stood out, saying that he was "physical in coverage with recognition skills and the ability to close and break up passes as they arrived to the receiver."
Physical in coverage and makes plays on passes as a cornerback? That has to be music to Eagle fans' ears.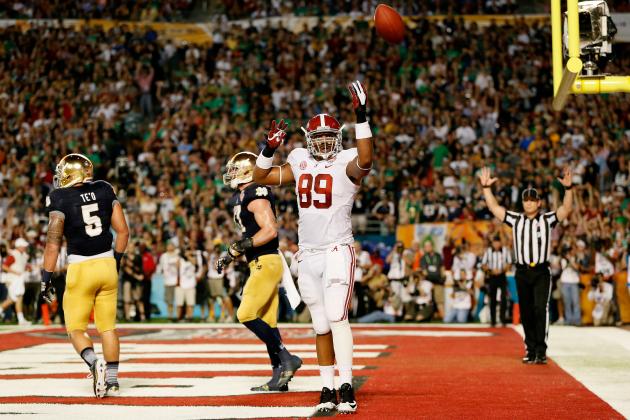 Kevin C. Cox/Getty Images

After Saturday's Senior Bowl, the Eagles may need Williams to do some damage to his stock if they hope to grab him in the sixth round.
At 6'6" and 270 pounds, the best way to describe Williams is "clunky." He doesn't get off the line like you'd hope from a tight end, and his hands looked like stone in Senior Bowl practices as he dropped some catchable passes.
It may be cheating to take a guy who could go as high as round three in the sixth round of a mock draft, but with his size and speed, workouts may not be too kind to him.
The upside for the Eagles is that they could have a legitimate blocker and a huge over-the-middle and red-zone target. Any sixth-round pick who can be immediately valuable to a team is enticing.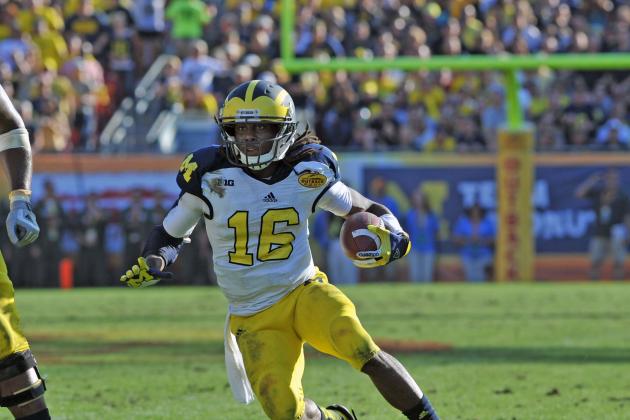 Al Messerschmidt/Getty Images

Like a few others mentioned, Hubner was a pick in last week's mock draft. Unlike last week, Denard Robinson is brand new.
The reason Denard made this list is not for what he has done in practice but for what he hasn't. Denard did not fare well this week, some even calling him laughable, as he made the move to WR.
While it could be smart for Philadelphia to draft a lesser known player at a position of need (like center), Robinson could bring a rare explosiveness for someone who falls to the seventh round. We know Chip Kelly likes to infuse his offense with as much speed as possible, and nobody fits that bill more than Robinson.
Make him practice punt returns and keep working him out at receiver if you have to. A guy with his skill set will get a shot in this league. Why not do give him that shot at the lowest risk possible?