5 NBA Teams with Devastating Injuries That Are Dooming Their Playoff Hopes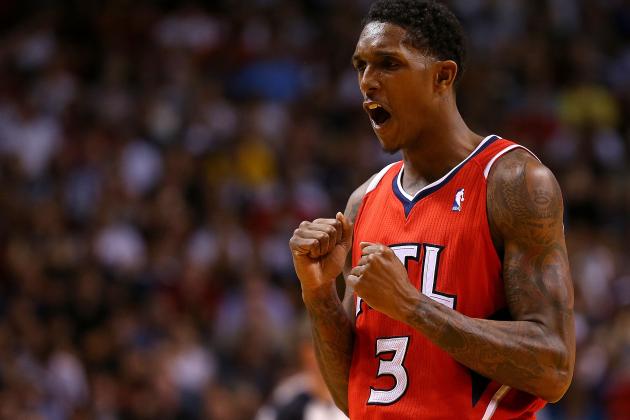 Mike Ehrmann/Getty Images

Major injuries have the potential to ruin teams, at least in terms of preventing them from making the postseason.
Some teams lost players before the season even started and have fallen into holes too deep to climb out of. Others have had their dreams shattered in-season, and have only begun to experience a downward spiral.
For the following five teams, one player's misfortune could end up costing them a playoff spot.
Begin Slideshow

»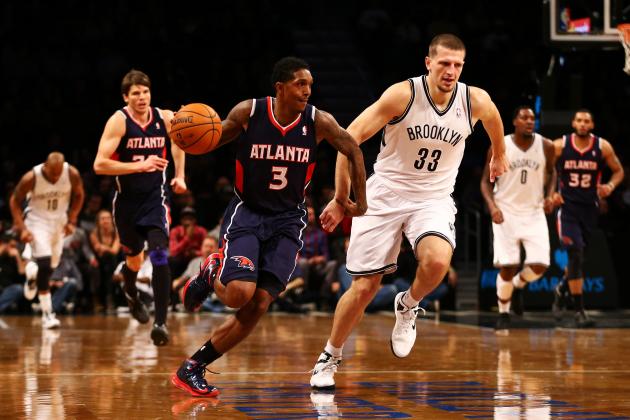 Al Bello/Getty Images

Lou Williams tore his ACL and has been ruled out for the year, crushing the team's hopes of being serious players in the East.
Before going down, he was Atlanta's third leading scorer, averaging 14.1 points and 3.6 assists as the team's sixth man. Williams played virtually the same role as Jamal Crawford for the Clippers and J.R. Smith for the Knicks—he provides instant offense with the ability to score in bunches.
Williams was really the only go-to scoring option that Hawks had on their roster. Nobody else can create their own offense, specifically from the perimeter, and that could hurt them late in games.
While Atlanta will likely sneak into the playoffs, its unlikely that Larry Drew's bunch makes it past the first round without Williams.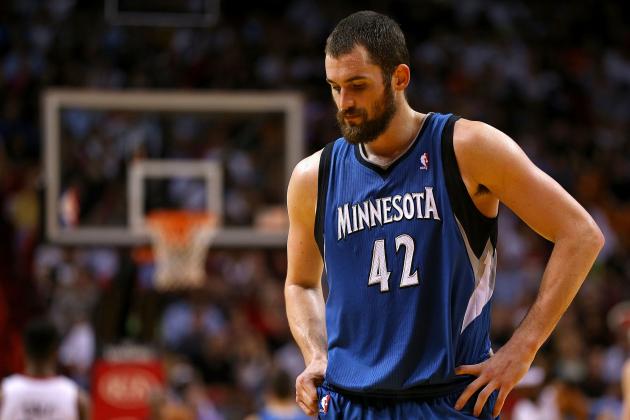 Mike Ehrmann/Getty Images

Kevin Love will be out until March after breaking multiple bones in his right hand, but by the time he returns, it might be too late for the Timberwolves. Minnesota has lost eight of its last nine games without a consistent source for points in half-court sets.
The T-Wolves were playing some pretty good ball earlier in the year, and they just got co-star Ricky Rubio back after tearing his ACL last year. But without Love, they really don't stand a chance in the stacked Western Conference.
The playoffs have quickly gone from a realistic possibility to a pipe dream for Rick Adelman's boys.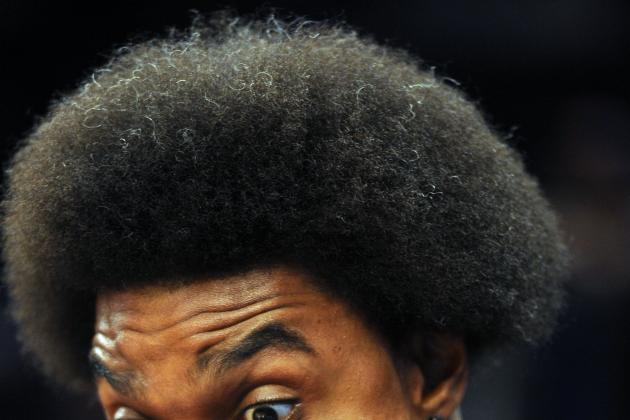 Joe Camporeale-USA TODAY Sports

Philadelphia is struggling to get by without its prized offseason acquisition in Andrew Bynum.
The 76ers don't have anyone else on the roster capable of scoring in the post with consistency or drawing double-teams down low.
With Thaddeus Young playing power forward, Philadelphia sports one of the most perimeter-oriented offenses and undersized defenses in the league.
Bynum, along with Jrue Holiday, are long-term building blocks for this franchise moving forward. But without one of them, the structure isn't likely to hold up.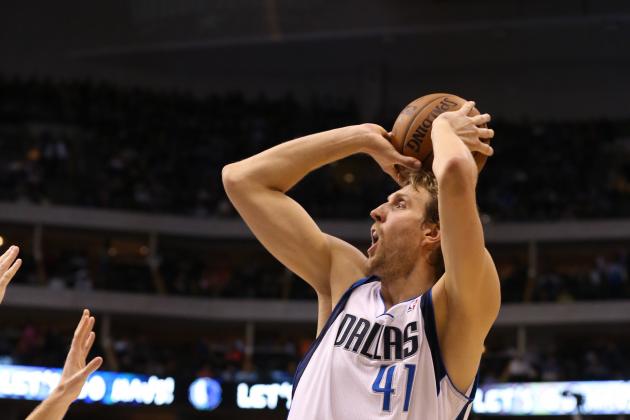 USA TODAY Sports

Dirk Nowitzki's body might have returned to the court, but his game is still dragging behind.
Nowitzki missed the team's first 27 games, leaving the Mavericks in a serious hole to begin the season. Now, they're struggling to put it together while their leader searches for his rhythm.
Dallas added new players and skill sets to the lineup in the offseason, and it's taking Dirk some time to gel with the new offense given the lack of on-court chemistry.
While teams like the Warriors and the Clippers have clicked, the Mavs are still in the introduction phase. I hate to draw conclusions before the All-Star break, but the adjustment period will probably leave Dallas on the outside looking in.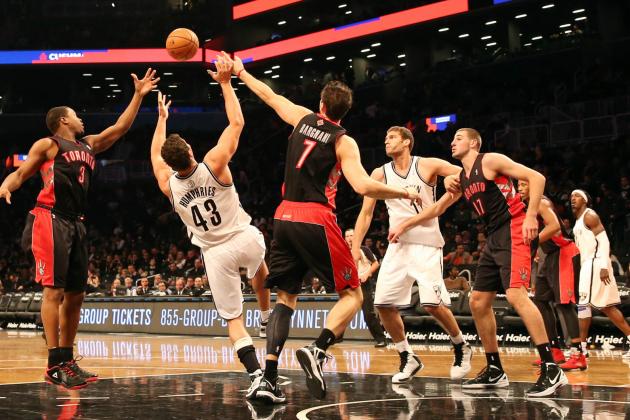 Anthony Gruppuso-USA TODAY Sports

Jonas Valanciunas has missed the last 16 games with a broken finger, Andrea Bargnani has been out 22 games with elbow problems and Kyle Lowry has missed 13 games and been limited by a triceps tear and an ankle sprain.
This was a team that was supposed to compete in the shallow Eastern Conference, but that's just not going to happen with the Raptors' top-two scoring big men and best overall player out of the lineup.
For what it's worth, Jose Calderon has been pretty darn good in Lowry's absence, but he's not capable of carrying an undermanned team on his back.
With a 16-27 record, it's clear that Toronto is far from postseason contention.