4 Things Golden State Warriors Must Do to Reach Full Potential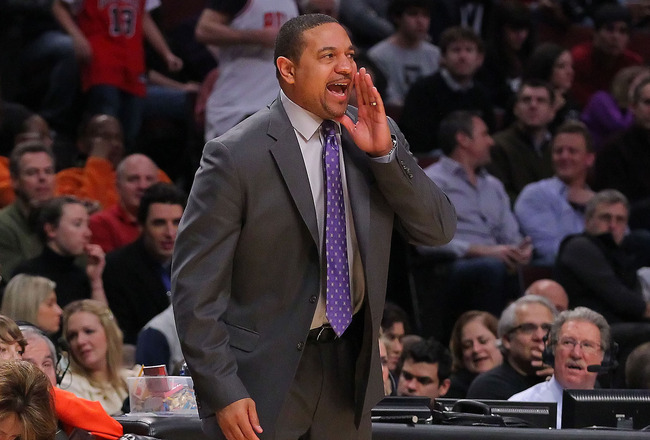 USA TODAY Sports
It's getting harder and harder to write this Golden State Warriors team off. Every time they look to be reverting back to their old, losing ways, they manage to bounce back and reaffirm to everyone that this team does indeed have a new identity and is serious about becoming a perennial playoff contender.

However, despite all the success and buzz surrounding the team - recently culminating with David Lee being named the team's first All-Star since 1997 - there is still a ton of room for the Warriors to grow. And they will need to if they hope to not only make the playoffs but actually be a factor.

Being a nice story around the league is nice and all, but ultimately only one thing matters: winning.

With that, let's take a look at a few things the Warriors need to improve on in order to reach their full potential this season.
Stop the Turnovers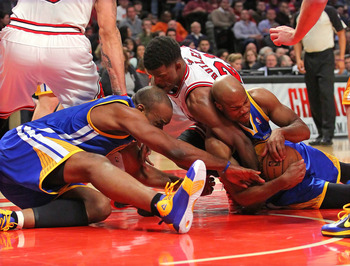 USA TODAY Sports
The Warriors are currently the seventh-worst team in turning the ball over at 15.3 per game. While they do have an All-Star (and should've-been All-Star) on the roster, the team doesn't have enough talent to overcome mistakes like giving extra possessions to the opposition.

They've been able to get away with it for the most part thanks to bettered defense and rebounding, but if they don't find a way to seriously start taking better care of the ball, it will eventually catch up to them, and wins will start coming fewer and far between.
Figure Out a Way to Get Harrison Barnes More Involved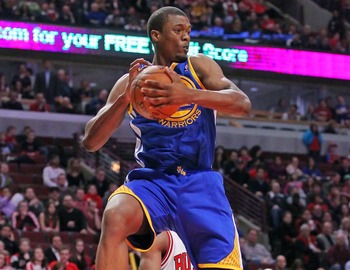 Dennis Wierzbicki-USA TODAY Sports
The rookie out of North Carolina is marred in a little bit of a slump recently, scoring in single digits the past six games.

Barnes has seemingly not been allowed to establish a rhythm all season as he continues to yo-yo in and out of Mark Jackson's rotation.
Seeing as how he is one of the most (if not the most) versatile player on Golden State's roster, he needs to be more involved on both ends of the floor, and that begins with getting some consistent playing time.

Am I saying that he needs to be the focal point of the offense? Absolutely not. But he is capable of doing so much on that end and can cause all sorts of matchup problems for whoever the Warriors are facing that night.
Get Andrew Bogut Back 100% Healthy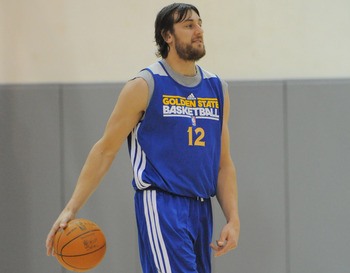 Kyle Terada-USA TODAY Sports
The key to that phrase above is "100% healthy."

Yes, the Warriors have been good without him thus far, but getting him back into the lineup would really solidify them as a very good team defensively and give them at least a useful five offensively (Festus Ezeli's hands are apparently made of basketball-resistant stone).

When pundits began labeling GSW as a potential playoff team before the season began, Bogut was a big part of that reason. His size, defense and rebounding give the Warriors a body to counter all the other big men that they've had trouble with and will continue to have trouble with moving forward.

In all likelihood, he won't be the man who once lead the NBA in blocks, but in addition to his tangible skills, he provides a certain grit, toughness and leadership that this team could very well use today.
Get Stephen Curry to Embrace His Inner-Assassin
Ezra Shaw/Getty Images
Curry is arguably the Warriors' best player, face of the franchise and overall nice guy. As of right now, he and David Lee are options 1 and 1A for Mark Jackson.
In order for this team to take it to the next level, Curry is going to have to take a firm grip of that 1 slot and find that confidence within himself that he belongs with the best of the best in the league.

With the keys to the offense firmly in his hand from the opening tip, he needs to develop that killer instinct and swagger that the Kevin Durants and Carmelo Anthonys of the world possess.

He's flat out the best shooter in the NBA, and although he may not be the most athletic, he still figures out different ways to put the ball in the basket.

Perhaps he uses his recent All-Star snub to fuel the fire and prove to everyone that he should've been booking a plane ticket to Houston and in the process take continue to stack up W's for Golden State.

As Ray Lewis so eloquently stated, it's time for Stephen Curry to "get pissed off for greatness."
Keep Reading

Golden State Warriors: Like this team?