3 Questions We Have About Rampage Jackson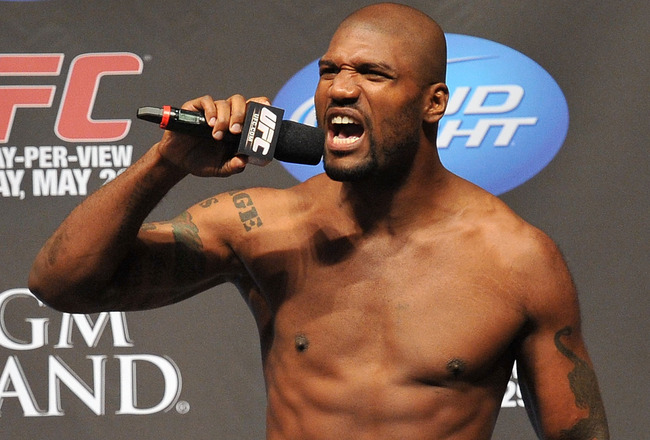 Jon Kopaloff/Getty Images
By all accounts Saturday night will mark the last UFC fight for Quinton "Rampage" Jackson.
Jackson (32-10) will stand toe-to-toe tonight with Glover Teixeira (19-2) as the co-main event of UFC on Fox 6: Johnson vs. Dodson.
Over the last few years it seems we've asked the same questions leading up to Jackson's entrance into the Octagon. This year there appears to be a wild card: his last UFC fight.
Knowing this is his last dance with the UFC, how will Jackson approach the fight?
There were few fans not excited about Jackson coming to the UFC back in 2007. Since then, however, he has appeared to lose more fans than he has gained.
Poor performances and strange behavior have not reflected positively upon the former UFC light heavyweight champion.
It's my hope that after plenty of false promises about seeing the "Old Rampage" in previous fights, we finally get to see him healthy and hungry. After all, he's going to have to use this as a springboard in whatever promotion he fights in next.
Here are the three biggest questions we have about Rampage Jackson.
3. Will We See the 'Old Rampage'?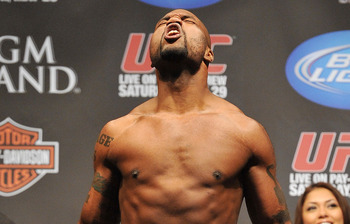 Jon Kopaloff/Getty Images
Quinton Jackson has promised fans will see the "Old Rampage" ever since UFC 123. Since then we've seen nothing but a guy who looks like the sport is passing him by.
The "Old Rampage" last surfaced in 2008 at UFC 92 when Jackson knocked out Wanderlei Silva.
Jackson already has one foot outside of the Octagon and has done nothing but try and put a negative outlook on how the UFC treats its fighters.
He has also stated that the UFC is not going to be the end of his career and that he may pursue a boxing career after he fulfills his UFC contract on Saturday.
This does not sound like a recipe for bringing back the "Old Rampage".
2. Will Stamina Be an Issue?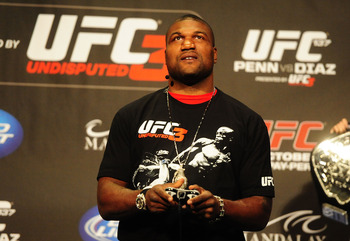 Mark J. Rebilas-USA TODAY Sports
Seven of Jackson's last nine fights have gone the distance. Having said that, he has not looked good at all once the fight gets past the second round.
Thankfully for him, his opponent rarely gets past the first round. Of Teixeira's 21 fights, 14 have ended within the first round.
Teixeira has said he plans on knocking out Jackson, but it wouldn't surprise me to see Teixeira utilize his ground game to try and tire Jackson out instead of having the slug fest that we are all hoping for.
Jackson has excellent take down defense and has only been submitted twice in is illustrious career. Stopping the take down does consume quite a bit of energy. If Teixeira does indeed go with that game plan he'll have to leave some gas in the tank for the third round as well.
Let's hope these two guys go at it and trade punches like they are capable of doing. I don't have any ponies in this race, but I'd hate to see Teixeira grind out a decision win because he was able to hold Jackson on the ground for most of the fight.
1. What Is Jackson's Mindset?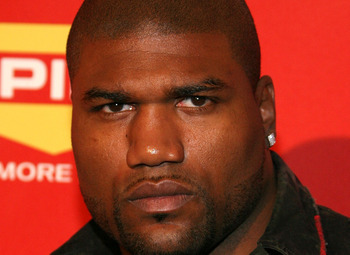 Frazer Harrison/Getty Images
For those believing Jackson is taking his final fight seriously, they must have been taken back by how disinterested he was during the pre-fight press conference.
Disinterested is an understatement, the man was playing video games while other fighters were fielding questions.
I still remember how excited I was to hear the news of Jackson coming to the UFC to fight Marvin Eastman in 2007. I've pulled for him even when he didn't deserve to have fans support him. The last straw for me was watching him show up overweight for his fight in Japan against Ryan Bader. Even worse was the performance he gave in that fight.
I watch the specials that feature his training leading up to his fights and I have always believed he looked like he was ready to showcase those skills we all grew to love.
The truth is I have no idea what is going on in his mind and I'm willing to bet the people closest to him don't even know who is going to show up inside that Octagon tonight.
It wouldn't surprise me in the least to see Jackson show up and basically throw up the middle finger to the UFC brass. I do hold out hope, however, that we will see the "Old Rampage" for one last time.
Perhaps Jackson will use this final UFC fight as a showcase of his talents in the same way athletes in other sports do during their contract year.
We can only hope.
Joe Chacon is a featured columnist for Bleacher Report and a staff writer for Operation Sports. You can follow him on Twitter @JoeChacon.
Keep Reading