Houston Rockets vs New Orleans Hornets: Postgame Grades and Analysis for Houston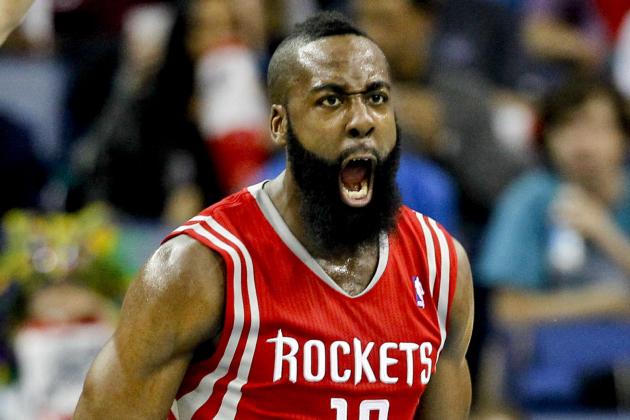 USA TODAY Sports

The Houston Rockets needed this win.
With eight losses in their past nine games, their formerly comfortable playoff berth has suddenly looked very much in question with their slide down the Western Conference standings.
Houston entered the night just 8-14 on the road, a daunting statistic given that the New Orleans Hornets had been playing their best basketball of the season. Prior to Friday night's meeting, the Hornets had won seven of their past 10.
The Rockets figured to need their best effort to steal a badly needed win away from home. Luckily for them, the Hornets never bothered to show up in this game.
The Rockets (23-22) sprung out of the gate, threatening to break the game open after a 27-18 advantage in the first quarter. They looked on the brink of a blowout several different times but could never find the consistent runs to put the Hornets (14-29) out of the game.
Although those runs never came, a 100-82 road win did.
Style points don't factor into postseason races, and certainly not when a team limps into a game like the Rockets had.
Begin Slideshow

»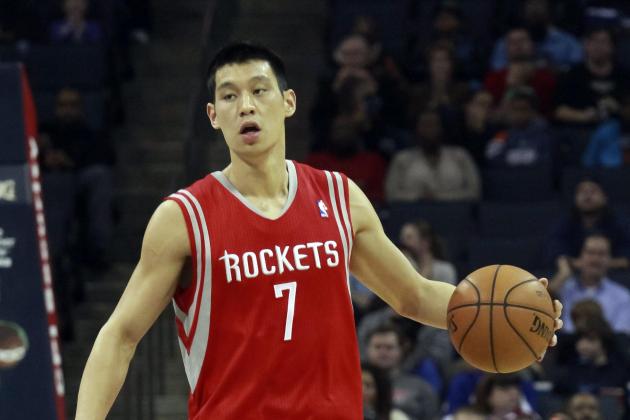 USA TODAY Sports

This was the kind of performance Houston fans had been waiting to see from Jeremy Lin.
He's struggled with his shot in recent games, which perhaps contributed to him only attempting six field goals on the night.
But he stuffed the rest of his stat sheet. Offensively, he found good looks for his teammates (eight assists) and helped lift his team out of its momentary lapses. By his own standards, his four turnovers didn't jump off the page, particularly when his teammates combined for 17 on their own.
He was aggressive with the basketball, but a lot of his drives ended up with him looking for his teammates.
Defensively, he harassed whoever coach Monty Williams threw his way. His activity on that end of the floor helped him grab five rebounds and match his season high with six steals.
Grade: B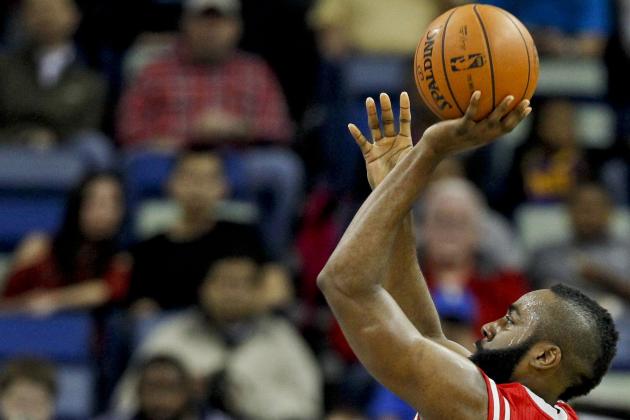 USA TODAY Sports

Depending on which statistic carries the most weight for you, James Harden's grade could wildly fluctuate.
The league's fifth-leading scorer entering the contest decimated New Orleans defenders with the kind of efficient shooting performance that had largely eluded him of late.
Harden's been known to limit himself into being a volume scorer at times, but that wasn't the case Friday night.
He finished with a game-high 30 points, connecting on 8-of-15 from the field and a perfect 12-of-12 at the line. He refused to settle for outside shots, finding those that he did take either in the flow of the offense or near the end of the shot clock.
But as impressive as his scoring numbers were, his carelessness with the basketball could have proved costly if not for a lethargic outing by the Hornets. When a non-point guard handles the basketball as much as Harden does, some turnovers are expected. But there's no real defending eight turnovers in 35 minutes.
He did, however, at least manage to match those turnovers with eight assists.
Grade: B+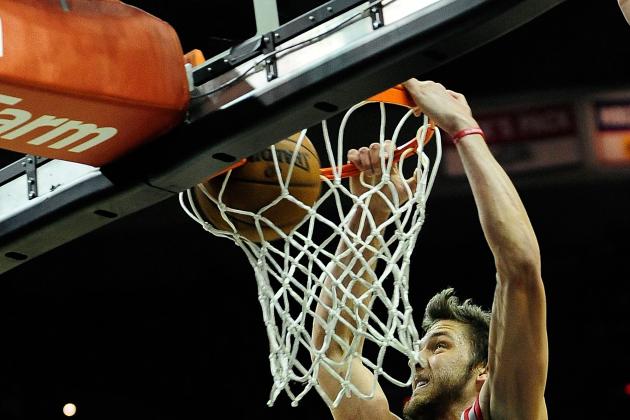 Stacy Revere/Getty Images

Chandler Parsons had a brutal matchup with the lanky, athletic Al-Farouq Aminu drawing his number.
With that in mind, his lackluster stat line could have been expected.
He finished with an unimpressive 10 points on 13 field-goal attempts and wasn't a big factor on the glass (three rebounds). Credit the sophomore, though, for realizing he was having a tough shooting night and fighting for better shots.
Of his eight misses, four of them came from within three feet of the basket. Those might be tough to watch, but they're the kind of opportunities an offense loves to get.
He also made an imprint defensively, finishing with a career-best three blocked shots.
Grade: C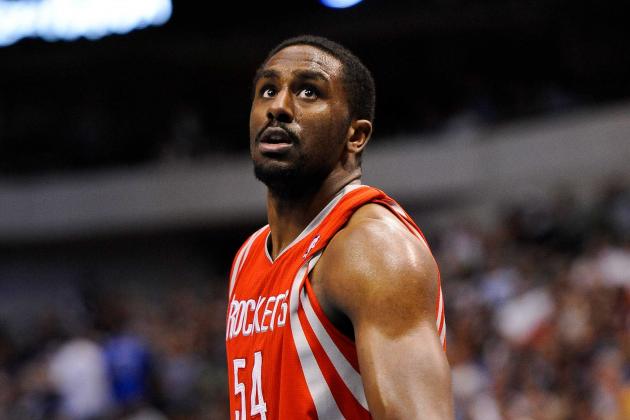 Jerome Miron-USA TODAY Sports

For the Rockets to solidify their playoff position, they'll need someone to support Harden.
Friday night, that someone was Patrick Patterson. And he did more than just support Harden—he might have outplayed him.
The Hornets had no answers for him on the offensive end. He needed just 11 shots for his 18 points, and just 34 minutes to snag 13 rebounds.
He mitigated New Orleans' shot-blockers, pulling them out of the paint with mid-range jumpers and his 29th made three-pointer of the season (29 more than he had in his first two seasons in the league).
He showed his defensive versatility, clogging the paint when coach Kevin McHale went with his small lineup.
That versatility shined bright when in the closing seconds of the third quarter, he switched out on the shifty rookie Austin Rivers. Rivers initially gained separation, but Patterson didn't quit on the play. He swatted Rivers' layup attempt, sparking a fast break that resulted in a layup for Lin.
Grade: A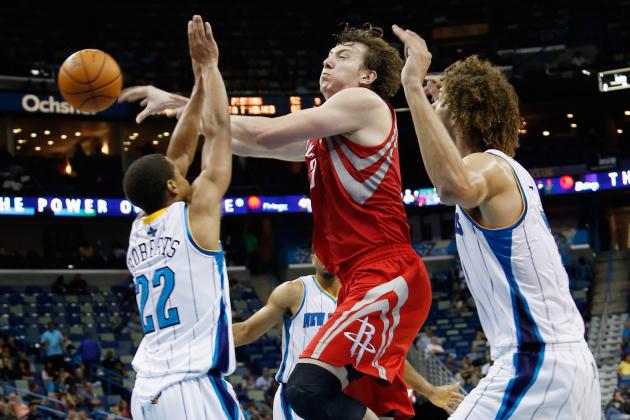 Chris Graythen/Getty Images

To put it bluntly, Omer Asik had a rough night.
He was 0-of-4 from the field, despite all four attempts coming within five feet of the bucket.
But he's not a vital piece of Houston's offensive attack, so his scoreless night wasn't the damning performance it would have been from another member of the Rockets.
The problem was, he wasn't much of a factor in any aspect of the game. He finished second on the team in rebounds but reeled in just six in nearly 26 minutes of action.
He had a block and a steal—but also four personal fouls and three turnovers.
Grade: D+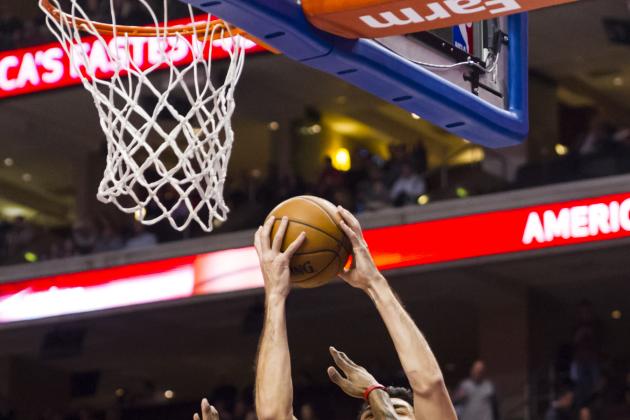 USA TODAY Sports

Teams as young as the Rockets are will have the kind of frustrating moments of inept play that the team showed in spurts.
That's where veteran Carlos Delfino picked up the slack. Despite the one-sided final score, the game felt as if it were just a Hornets run away from being anyone's game.
But Delfino wouldn't allow it. He finished the night with 14 points, but he scored 11 of Houston's 20 fourth-quarter points. When the Rockets needed a bucket, Delfino was the one who found them.
Marcus Morris added eight off the bench, but no other Houston reserve scored more than three points.
Grade: B