Golden State Warriors vs. Chicago Bulls: Live Score, Results and Game Highlights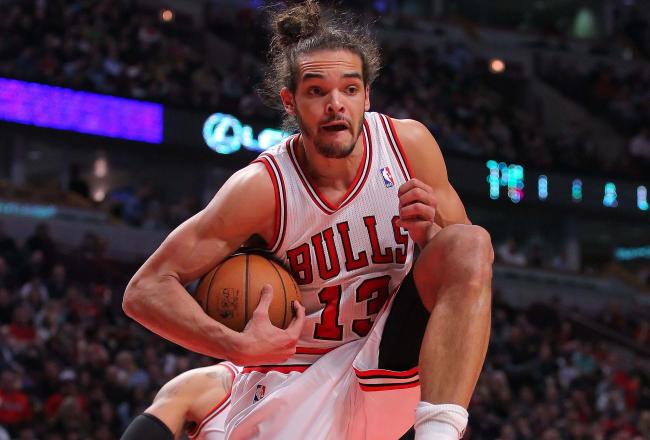 The Chicago Bulls defeated the Golden State Warriors 103-87 at the United Center on Jan. 25. Here's commentary and highlights from the game.
One thing I love about garbage time is that when it's already decided, the seldom used scrubs still want to push for one last shot after getting the ball back with 14 seconds left. Kent Bazemore pushed it when most would have likely backed it out and dribbled out the times.
If you were owned in fantasy, on any team at all, that would be applauded, Mr. Bazemore.
BULLS 103, WARRIORS 87 — FINAL
Marquis Teague came in to relieve Nate Robinson, ending what could have been an even bigger night for Nate the Great.
Teague needs these minutes more though, if he is going to ever develop into a rotation player.
"We know what you can do, Nate, don't worry."
BULLS 103, WARRIORS 83 — 36.3 seconds in a nail biter
Carlos Boozer and Harrison Barnes are the only two starters still on the court in these meaningless minutes. Barnes I can understand. He's a rookie so he needs every minute possible to mature.
Oh, look at that, Booz is checking out now...
I couldn't think of any rational reason to leave a veteran like Booz in with 1:23 remaining in a 21 point game either.
BULLS 103, WARRIORS 82 —1:23 in game
Kirk Hinrich just set his career high for threes in a game with his sixth triple. He's now 6-of-7 from behind the arc and 8-of-11 from the floor for 25 points.
Can I get a "Derrick Who?"
OK, I didn't think so...Hurry back, Derrick.
BULLS 100, WARRIORS 80 — 2:53 in game, Warriors Timeout
Nate Robinson may make an impact in the meaningful minutes, but in garbage time he's even less reluctant to chuck shots up. Robinson has 22 points in 18 minutes so far, and scoring 30 isn't out of the question if his past GT (Garbage Time) performances are any indication.
BULLS 100, WARRIORS 80 — 3:00 4th
And down we come into the prime of garbage time.
Mark Jackson entered his bench and threw in the likes of Kent Bazemore, Jeremy Tyler and Charles Jenkins.
To round out that five he has the once dynamic Richard Jefferson and rookie Draymond Green.
I wonder if Jefferson ever imagined he'd play with such exclusive company on the court.
BULLS 97, WARRIORS 78 — 4:40 4th
Joakim Noah has a chance at a 20/20 game tonight. He has 14 points and 16 boards with half a quarter to play.
BULLS 93, WARRIORS 78 — 5:35 4th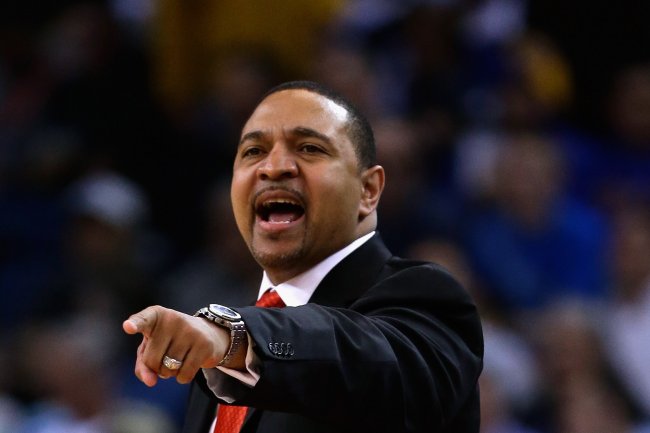 Ezra Shaw/Getty Images
It's difficult to understand why Mark Jackson would go with a zone defense given Chicago's strengths and what they've displayed this game.
The Bulls have been hitting their threes (7-of-14) and have capable high post passers/shooters in Taj Gibson and Joakim Noah (though Gibson is struggling with his shot).
The Bulls are likely going to make the Warriors pay for this zone. There is plenty of time for a Golden State comeback if they could start getting stops, though.
BULLS 93, WARRIORS 77 — 7:33 4th
The Bulls are showing that when you do all of the little things in a basketball game, the big things will take care of themselves. They've out-scored the Warriors in the paint 34-16, have a 27-4 advantage in second-chance points, and out-rebounded Golden State 47-27.
Not having an MVP and No. 1 option type of talent doesn't matter as much when those aspects are dominated like that. Heck, they don't even have their No. 2 option in Deng. This team may be very scary come the playoffs.
BULLS 89, WARRIORS 71 — 9:10 4th
The Bulls extended their 13 point halftime lead to 18 by outscoring the Warriors 21-16 in the third quarter. Can they close it out at home? They haven't exactly defended their home court all that well this season.
BULLS 84, WARRIORS 66 — End of 3rd
Draymond Green is playing some old school defense. "Get beat off the dribble and then try to lay them on their butt." It's one thing to commit a hard foul because your teammate gets beat off the dribble, but another thing entirely when it's done to cover your own blunders. Green's hack against Noah showed zero defensive talent.
BULLS 82, WARRIORS 66 — Closing seconds of 3rd
Kirk Hinrich is feeling it tonight. Hinrich hit his fifth three in six attempts and has 22 points on 7-of-10 shooting. Vintage Captain Kirk.
BULLS 78, WARRIORS 62 — 2:08 3rd, Warriors Timeout
Jimmy Butler has done an excellent defensive job on Stephen Curry, while also chipping in 13 points and nine rebounds of his own. Most of Curry's buckets have come when Butler's been switched off or picked hard on a pick and roll...in face-to-face situations, Butler is giving Curry very little.
Curry is 7-of-17 from the floor for 19 hard-earned points.
BULLS 75, WARRIORS 62 — 2:55 3rd
Jimmy Butler's offensive game seems to be catching up pretty quick. He executed a nice spin move along the baseline as he spun past Jarrett Jack and finished with an up and under on David Lee. Butler has 12 points and eight rebounds starting in place of the injured Luol Deng.
BULLS 71, WARRIORS 57 — 5:43 3rd
Jimmy Butler rose up on a Carlos Boozer alley oop. Butler deposited the ball into the rim without hanging or grabbing on it. Very sweet, Jimmy Buckets.
BULLS 68, WARRIORS 55 — 7:17 3rd
Slow start to the second half with just a bucket a piece for the teams in the first 2.5 minutes of the third quarter. Play has been sloppy and lethargic by both teams, as we wait for them to reach full steam from a relatively high scoring first half.
BULLS 65, WARRIORS 53 — 9:48 3rd
"He can stay healthy, he's just had some bad luck."
This is when you have bias as a commentator or fan. It's a statement I long applied to Andrei Kirilenko in his days in Utah, but even if a player doesn't have a re-occuring injury, he can still be injury prone. Andrew Bogut is due back in Golden State before the season's end, but he's battled a variety of injuries his entire career.
So the Warriors should not pin any contention hopes on Bogut's brittle body but plan to be the team they are, and anything he adds will be a bonus.
BULLS 63, WARRIORS 50 — Halftime
Lee's game looks a lot more diversified at this point in his career than it did when he came out of Florida in 2005. He faces up a lot more and puts the ball on the court. He's worked hard to earn the well deserved nod as an All-Star reserve.
Kirk Hinrich just hit another three, and is now 4-of-5 from behind the arc.
BULLS 59, WARRIORS 42 — 2:37 2nd
Stephen Curry has such a pretty shot. He's looking really good tonight, and a few of his teammates are starting to join him in the assault. They're striking to get back in the game, but still down 14. Curry and first time All-Star David Lee have combined for 27.
BULLS 56, WARRIORS 42 — 2:47 2nd Q, Bulls timeout
Nate Robinson drew a small yet noticeable enough ovation after checking out of the game at the 3:50 mark. Robinson scored 11 points in eight minutes.
Jimmy Butler took his place, and Butler is probably about to do something special now. I just kind of feel it. The Bulls are rolling, and they're at home. It's high time for an electric dunk.
BULLS 56, WARRIORS 39 — 3:12 2nd
Mid-way through the second quarter, only two Warriors starters have scored (Steph Curry & David Lee).
Meanwhile, Nate Robinson continues to go nuts. Robinson is going to be a far more vital component of this team as his scoring punch can help the Bulls so much in second quarters.
The Bulls are out-rebounding the Warriors 25-8, as well.
BULLS 54, WARRIORS 30 — 5:37 2nd Q
The Bulls likely have no regrets about guaranteeing the rest of Nate Robinson's contract this year. He's on fire again and very aggressive in the second quarter.
Nate has nine points on 4-of-5 shooting and has helped the Bulls even further extend their lead.
BULLS 45, WARRIORS 24 — 8:20 2nd Q
Not that the Bulls have had any trouble generating offense, but they'll have even less trouble when Nate Robinson is dribbling around in the half court nailing down ridiculously tough bank shots from the wing.
Nate finds a way to get on the scoreboard fast, and with the Bulls up big, Thibbs can breathe easier when Nate starts to get into the his groove.
BULLS 36, WARRIORS 17 — 10:05 2nd Q
Jarrett Jack has to be in Sixth Man of the Year considerations. The Georgia Tech product is averaging 12.5 points per game, 5.6 assists per game and 3.3 rebounds per contest.
Jack has given the Warriors a boost off the bench all year, and they're hoping things continue to improve with Jack on the floor in the second quarter.
Because this first one sure didn't go so grand.
The Bulls backcourt hit 5-of-6 from the floor for 12 points, while the trio of Warriors guards shot 3-of-12 for nine points.
There's something to be said for efficiency. The Warriors hit 5-of-21 in the quarter.
BULLS 31, WARRIORS 13 — End of 1st
Jimmy Butler is matching up on Stephen Curry on defense. The usefulness of having a talented defensive guard like Butler can't be understated.
However, Curry caught Kirk Hinrich on a switch, salivated, got to the hole—and blew the layup.
Butler could end up eventually being the Avery Bradley of the Bulls.
BULLS 25, WARRIORS 9 — 2:54 1st
This article is
What is the duplicate article?
Why is this article offensive?
Where is this article plagiarized from?
Why is this article poorly edited?