Athletes You Are Probably Stronger Than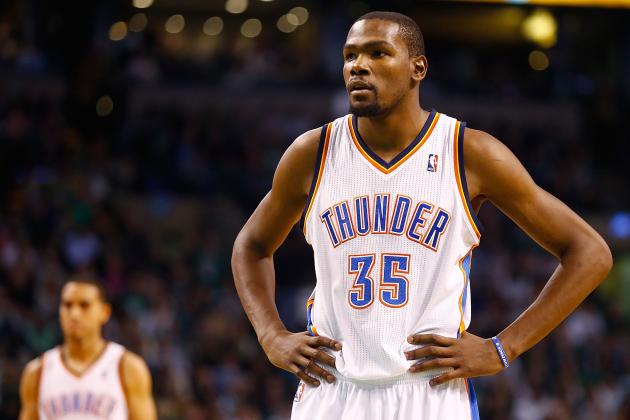 Jared Wickerham/Getty Images

Sports aren't all about brute force—different athletic contests demand different kinds of ability and physical prowess from participants.

But a common perception among people, particularly those unfamiliar with sports, is that all athletes you meet are strong, power-packed purveyors of brute force.

And when I say "strong," I mean it in a very narrow and conventional sense of the term—easily capable of putting up more weight than you at the gym.

Not all athletes are built like an ice chest, however, and they don't all look like superior specimens of strength and muscle.

The following pro athletes have muscles that won't bend steel and leave you feeling like an inferior life-form in the weight room.

They're not weak. They're not "un-athletic."

But they're the athletes you might be stronger than, and they need a spotter, too.
Begin Slideshow

»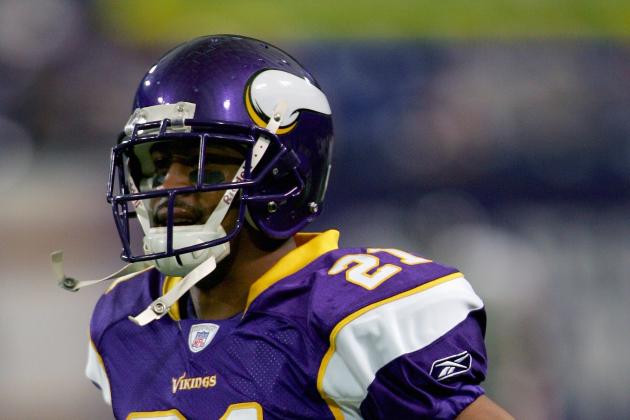 Doug Pensinger/Getty Images

The worst bench press in the history of the NFL Scout Combine belongs to former Redskins cornerback and Love Boater Fred Smoot.

It was reported that Smoot only managed one rep of 225 pounds during the combine's bench-press test, making him the weakest athlete in combine history.

Many people can't press 225 pounds more than once, but I guarantee all of us at least know someone who can and is definitely not a person you'd call an "athlete."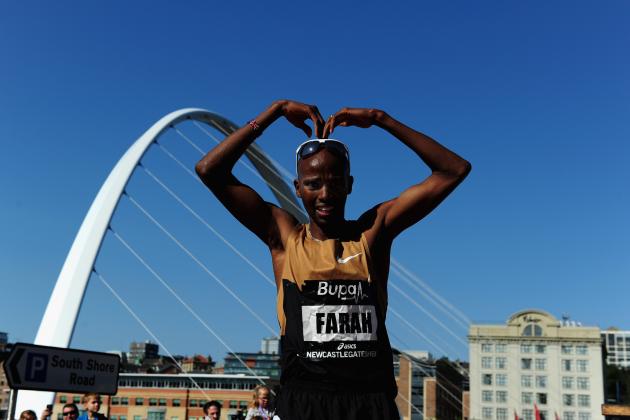 Stu Forster/Getty Images

Before British track star Mo Farah tore up the 2012 London Olympics, he was described as a "90-pound weakling" incapable of calisthenics.

Those words were spoken by Farah's running coach, Alberto Salazar. He said that when Farah had come to him for training 18 months prior to the Olympics, the young man was a scrawny distance runner barely capable of managing push-ups and sit-ups.

And while Farah might have put on some muscle training to compete in London, he's still pretty much a walking skeleton—most runners in his class are—and you could probably give him hell if you ever arm-wrestled him.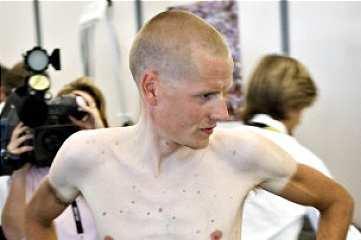 Image via ride.forgecycle.com
I know cyclists are supposed to be lean. That's why this whole slideshow isn't filled entirely of guys on bikes.

But Michael Rasmussen is forcing my hand here. The Danish climber on the Christina Watches-Onfone team is skeletal even by the extremely warped standards of professional cyclists.

I'm a lover first and a fighter second, Rasmussen. But if we were to box, I'd be pretty confident delivering this line.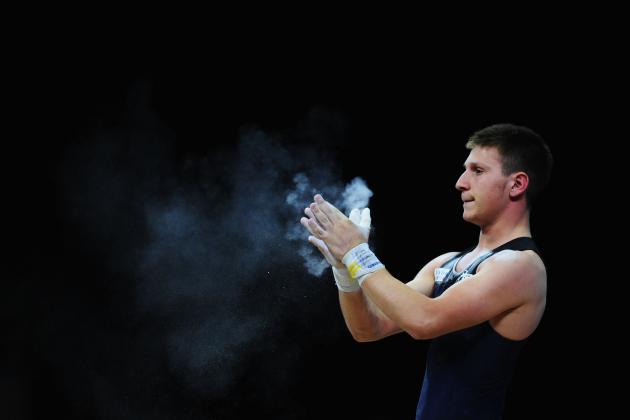 Laurence Griffiths/Getty Images

This one is a case of relative weakness.

Italian weightlifter Mirco Scarantino came in dead last (14th) in his weight class for men's weightlifting at the 2012 London Olympica.

Mirco snatched 213 pounds and put up 281 pounds on the clean and jerk. To put that into perspective, U.S. women's weightlifter Holley Mangold finished 10th in her heavyweight division and still put up 33 more pounds of total weight than Scarantino.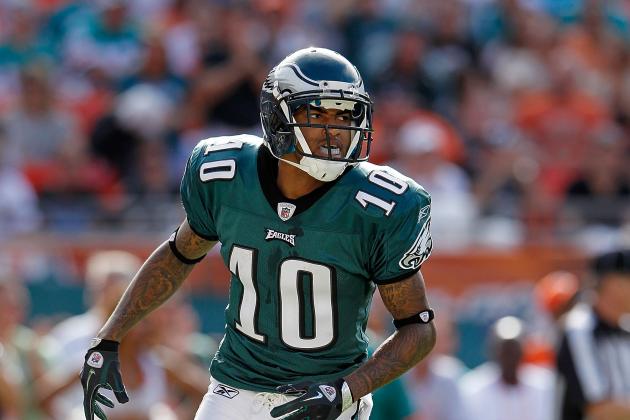 Mike Ehrmann/Getty Images

He is fast like the bunny rabbit, but a powerhouse DeSean Jackson is not.

The Philadelphia Eagles receiver/return man can take a punt return back to the house in the time it takes you to tie both shoes, but he isn't going to break down any of your average gym-bros and reduce them to tears.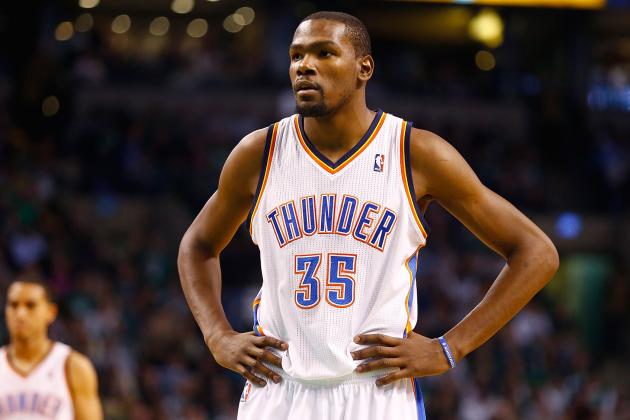 Jared Wickerham/Getty Images

Coming into the 2007 draft, Kevin Durant was putting up the amount of weight that would earn him a spot on the bottom of the strength chart on a high school football team.

At the 2007 NBA Draft, Durant wasn't able to put up 185 pounds once. Immediately, the media speculated whether he would have any longevity in the league.

The Durantula says he can put up 315 on the bench now. Sure, KD.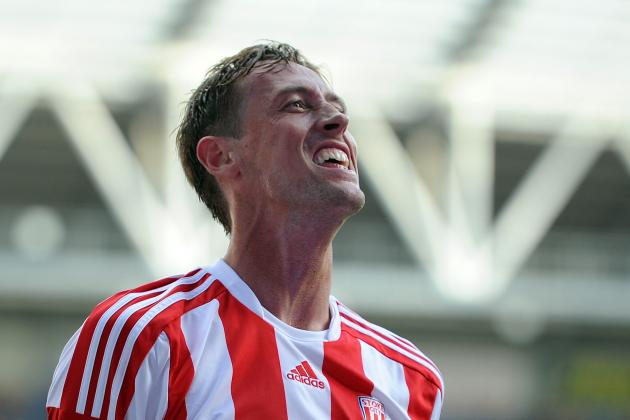 Chris Brunskill/Getty Images

At 6'7" and 156 pounds, Stoke City striker Peter Crouch is a lean string of beans.

None of us will beat him to a cross from the corner, but you could probably show the lanky footballer how it's done in the clean-and-jerk.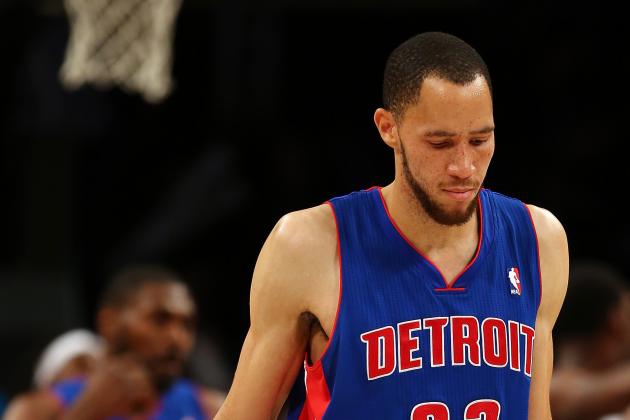 Elsa/Getty Images

He's received one lonely vote for the NBA's All-Defensive Team in 2011, so I guess Tayshaun Prince has enough skill and footwork to guard his man.

Because we certainly know that Prince isn't using his body mass to shut down opponents. Lanky and lean, Prince is listed on the stat sheet at 6'9", 215 pounds, which I find hard to believe unless he was dipped in tar before hitting the scale.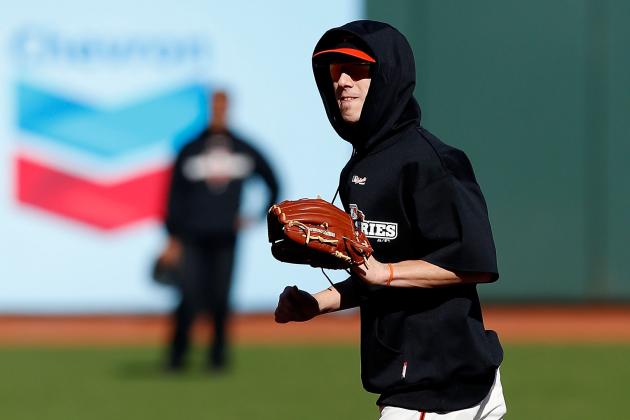 Jason O. Watson/Getty Images

He throws bigger than he stands, but Tim Lincecum's physical stature (5'11", 175 pounds) is that of your average guy.

Lincecum looks like the type of guy most of us could "work in" with at the gym without having to change the weights too much.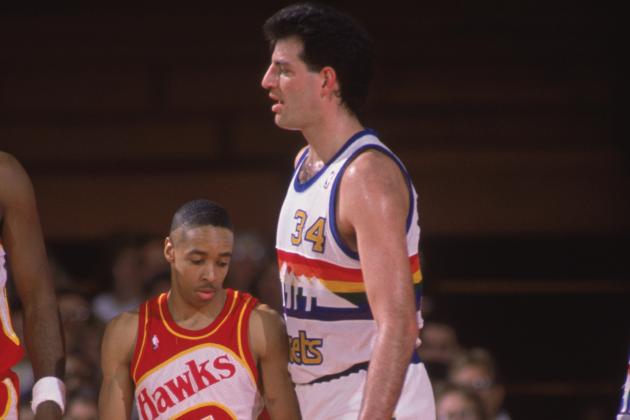 Tim DeFrisco/Getty Images

That's right, I'm picking on the little guy.

Spud Webb was a hell of a jumper at 5'7" and 132 pounds, but you probably could just pick him up and shake out his lunch money.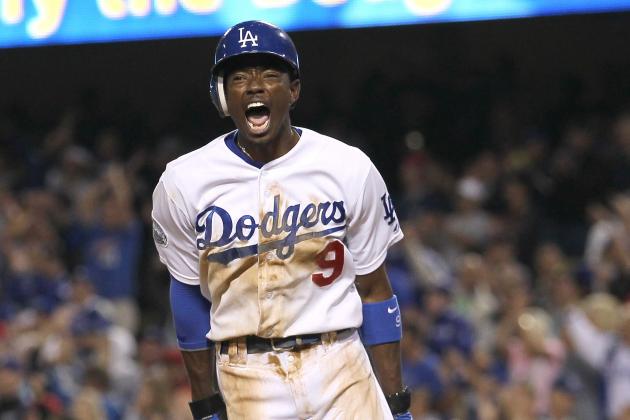 Stephen Dunn/Getty Images

A twiggy little shortstop for the Los Angeles Dodgers, Dee Gordon is one of the skinniest players in the MLB right now.

He's fleet of foot, but Gordon's size doesn't lend itself to cranking out home runs or intimidating opponents.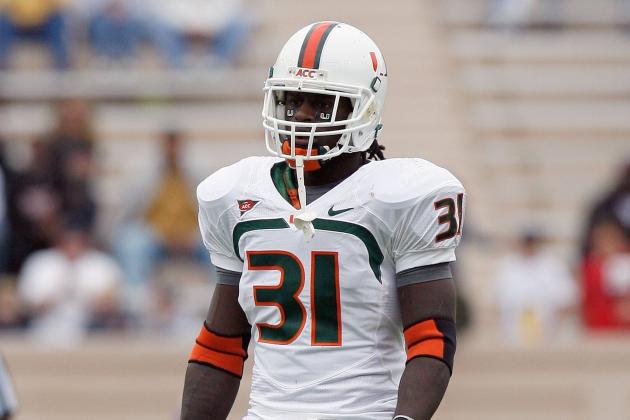 Kevin C. Cox/Getty Images

I am not stronger than Pittsburgh linebacker Sean Spence. Not even close.

But a lot of athletes at the 2012 Scouting Combine were stronger than Spence, who put up only 12 reps of 225 pounds during his strength test.

I KNOW, I know—that's a near-titanic feat for us mere mortals whose heaviest lifting involves cat litter and water cooler jugs, but it stood out like a polka dot bikini at the combine and landed the former Miami Hurricanes captain in the company of wide receivers at the bottom of the event's weakest bench presses.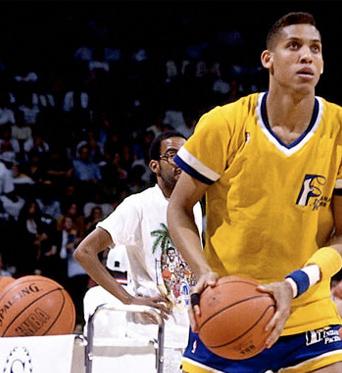 Image via eightpointsnineseconds.com
Who needs strength when you can just drop havoc from long range?

Reggie Miller obviously learned to compensate for the anemic figure he was born with and tailor his style of play to work with the physical gifts he possessed.

At 6'7" and 195 pounds, "legs and arms" might have described Miller's build, but "swoosh" was the only way to describe his game.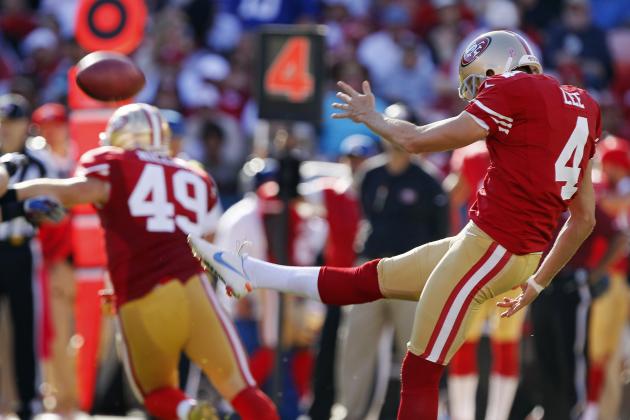 Brian Bahr/Getty Images

Make no mistake—Super Bowl-bound San Francisco 49ers punter Andy Lee and his mighty leg could kick your groin into a strawberry daiquiri if he wanted to.

But you're not going to look like a child next to him at the beach.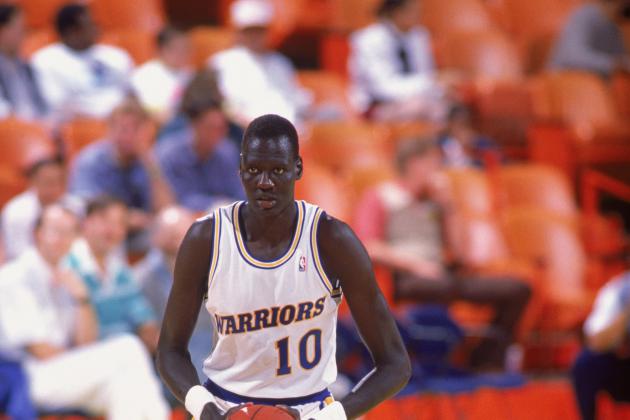 Mike Powell/Getty Images

At 7'7" and 200 pounds, Manute Bol had physical stats that don't even seem like a genetic possibility.

I love you, Manute, but you look like the guy from those Slender games. It can be a little disconcerting at times.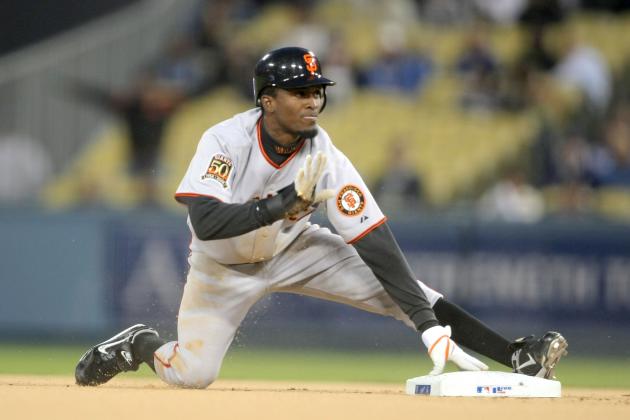 Harry How/Getty Images
Velez with San Francisco Giants.
Toronto Blue Jays shortstop Eugenio Velez is another matchstick of a baseball player (6'2", 162 pounds) whose Big Bird-esque neck truly puts the final touch on the overall crane-like figure he possesses.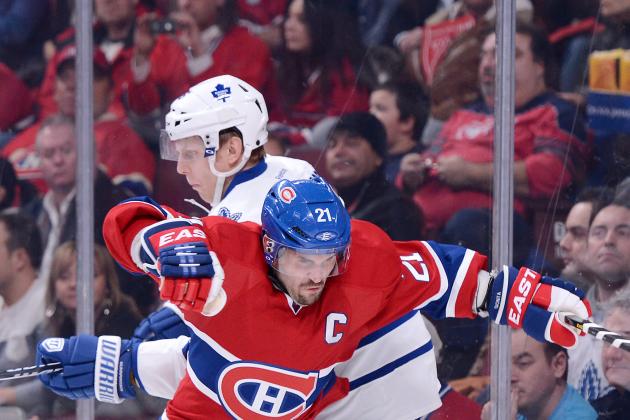 Richard Wolowicz/Getty Images

Aww, he's just a little guy!

At 5'7" and 175 pounds, Montreal Canadiens forward Brian Gionta is about as bite-sized as hockey players come, so I might have a chance against him in a fight.

Nah, he'd definitely kick my a**.