3 Reasons Why FSU Should Have Matched Miami's Offer to James Coley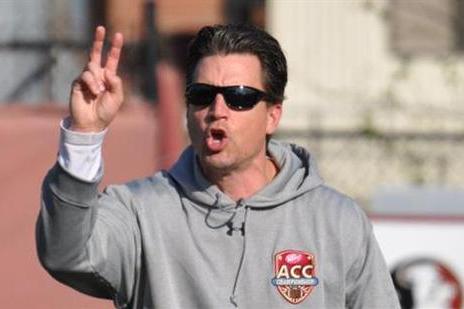 James Coley has had a tremendous recruiting impact for FSU
According to a report on ESPN.com, former Florida State quarterbacks coach James Coley has accepted the offer to become the Miami Hurricanes new offensive coordinator.
This is a bad loss for Florida State and further provides evidence that Jimbo Fisher is having a difficult time releasing control of offensive duties as the head coach. The team should have never let Coley go.
Here are three other reasons why FSU made the wrong decision.
Begin Slideshow

»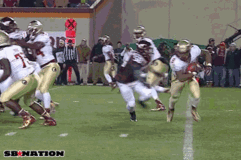 As poor as a decision it was for Freeman to throw this ball, Fisher's playcalling was the true problem
It was a known fact, for anyone who watched one or two games of the 2012 Seminole's season, that Jimbo Fisher was notorious for calling not only the wrong play, but the wrong type of plays for an entire set of downs.
A few examples are: the entire second half of the N.C. State game, the stretch play that resulted in a safety against Virginia Tech (see above), and any time that FSU went pass-happy while having two bruising tailbacks and a very veteran and strong offensive line (i.e. the 2013 Orange Bowl against Northern Illinois).
It would have been a major step up for this program to see Fisher relinquish the play-calling duties and give them to directly to Coley. Whether this was a decision by the athletic director or Jimbo Fisher himself, the loss of Coley is further evidence that Fisher is not ready to relinquish complete control of the offense.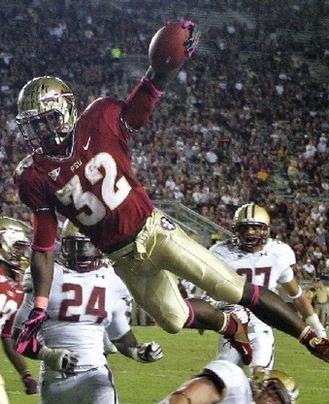 Talent such as James Wilder Jr have been wasted the past two years
We will never know how good quarterback E.J. Manuel could have been.
We saw a great example of his talent against Clemson in the most spectacular performance he ever displayed. Many times he has been blamed for the team's poor play, and he has his fair share of bad decisions. However, due to bad play-calling, we will never know who was truly to blame for the failures this season.
Also, we are seeing other talents like James Wilder Jr. and Kelvin Benjamin wasted as well. Generally, athletes of this caliber are main staples in offenses for teams such as Alabama and other powerhouses of the SEC.
FSU fans cannot handle another season with high expectations based on top recruiting classes with amazing athletic talent that are built on shaky leadership through obscure play-calling.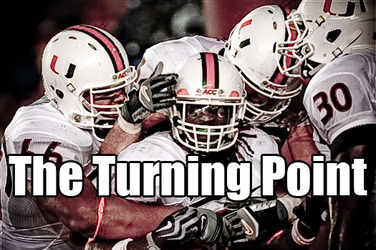 Let's hope this is not the turning point in the Miami-Florida State rivalry
This almost goes without saying, but it is a blow to lose a coach to your rival, especially one that you have beaten soundly for three straight years and who could possibly be slapped with sanctions soon. Need there be more said?
In conclusion, FSU needs to hire an agressive offensive coordinator who has a history of building talented running backs and who will call a strong running game, since this will be the strength of FSU's offense next season. They also need to find an offensive coordinator and allow him to call his own game.