What 2013 NBA All-Star Rosters Should Really Look Like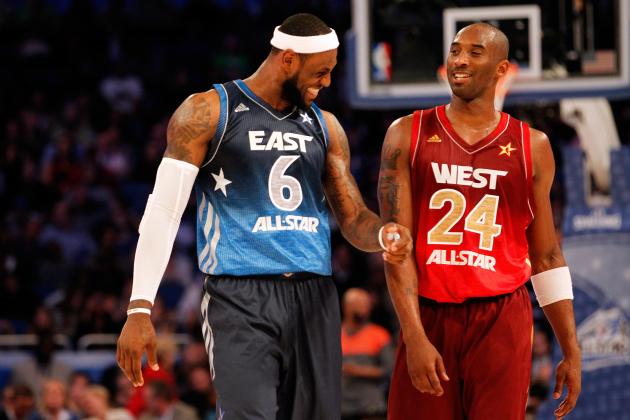 Ronald Martinez/Getty Images

The 2013 NBA All-Star rosters have been finalized, and it's astounding how so many solid players were snubbed. This year once again proved the sad truth: Overall numbers are often overlooked.
We may not want to admit it, but the fan-voting aspect of the All-Star Game turns the process for picking starters into a popularity contest. Instead of analyzing numbers, most fans are going to pick the guys they personally like. It's a clear flaw in the system, but it still makes for a fun high-scoring game that NBA fans enjoy watching.
Now, as a whole, this year's final rosters are not outlandishly bad by any means. For the most part, qualified players did make their respective conference's teams. However, the snubs deserved better.
If voting were done based on numbers and not solely on popularity, then this year's All-Star rosters would look slightly different.
Begin Slideshow

»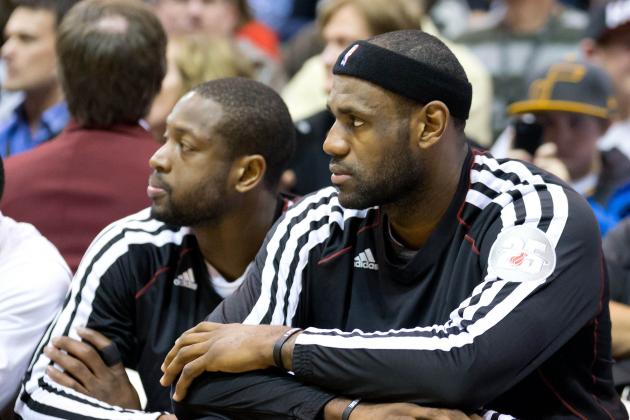 USA TODAY Sports

Point Guard: Rajon Rondo—Rondo is not a glamorous player by any means. He is not a particularly strong jump shooter, and his free-throw percentage is nowhere near what a guard's should be, at 64.5 percent.
However, he is one of the most dynamic point guards in the league. He may only be averaging 13.7 points per game, but he leads the league with 11.1 assists per contest. Rondo is also great on defense, averaging 5.5 rebounds and 1.9 steals.
His Boston Celtics may be struggling mightily now, but he has remained the team's best player despite that. From his improved jump shot to his commitment to playing well despite his flaws, it's only right that he is starting the All-Star Game.
Shooting Guard: Dwyane Wade—He may be taking a backseat in the scoring department to LeBron James, but that has made Wade a more efficient player this year. His 20.5 points per game are his lowest since his rookie year, but Wade has done a fine job of picking and choosing his shots this year, shooting a career best 51 percent from the field.
He clearly isn't the electrifying player we fell in love with all those years ago, but the fans nailed this one right on the head. Wade is the best 2-guard in the Eastern Conference, and to start anyone else would be wrong.
Small Forward: LeBron James—To not give the reigning MVP a starting spot just because he has slightly decreased his scoring would be ridiculous, especially because he has increased his output in both passing and rebounding. James is averaging 26.5 points and a career-best 8.2 rebounds per game, plus 7.1 assists. Throw in that he has also made an astounding 55 percent from the field, and there is no better man to start at this spot.
Power Forward: Carmelo Anthony—Now that he is in a system that suits him, Anthony is back in MVP form. He is third in the league with 29.1 points per game, and has also averaged 6.1 rebounds while making 41 percent of his three-pointers. Anthony implied that he would be next after LeBron James won his first ring last summer, and he has walked the walk.
Considering that he has kept up his production even after Amar'e Stoudemire has returned from injury, he definitely deserves his starting spot.
Center: Kevin Garnett—Here we have the one starting choice that does not make any sense. Garnett is 36 years old, and is only averaging 14.5 points and 7.1 rebounds in a season where his age has caught up with him. He can still play, but he clearly only got the starting spot because he is a big name on one of the league's most popular teams, the Boston Celtics.
Rather, someone like Tyson Chandler of the New York Knicks should have been named the starter. The reigning Defensive Player of the Year has continued to build off of last season and is averaging 12.1 points and 10.9 rebounds. Most impressively, his 67.3 field-goal percentage leads the league.
Not that Garnett is bad, but his numbers are average by comparison. Were he on any team besides Boston, chances are he wouldn't have been voted in as a starter.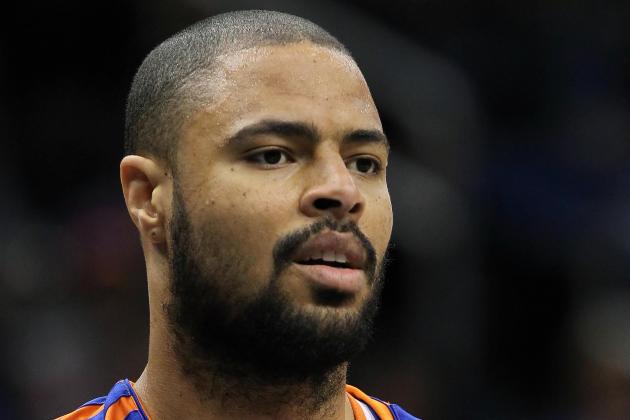 Kim Klement-USA TODAY Sports

Kyrie Irving—The reigning Rookie of the Year has entered his sophomore season determined to become a better player, and he certainly has become one. Irving is averaging 23.7 points and 5.7 assists per game and has also upped his defense in the form of 1.8 steals per contest. In time, he will get the Cleveland Cavaliers back on the right track. Expect him to appear in many All-Star Games for years to come.
Jrue Holiday—Were it not for Rajon Rondo already being established as an excellent point guard, Holiday would probably start for the Eastern Conference this season. Just the same, seeing him gain recognition for his breakout season is more than enough. The former UCLA Bruin has done a fine job in becoming the star player his Philadelphia 76ers need, posting 19 points and nine assists per game.
Holiday also plays great defense for his position, so look for him to put up a solid performance in Houston this season regardless of how many minutes he gets.
Tyson Chandler—He should be starting, but the fact that Chandler made the All-Star team in spite of his low offensive output shows that his skills are finally starting to be appreciated by the league. He played a key role in helping the Dallas Mavericks win a championship in 2011, and he continued to improve the following season with the New York Knicks en route to being named Defensive Player of the Year.
He isn't going to be the flashy scoring big man, a la Chris Bosh, but Chandler's defense is going to be great to see in a game that is usually all about high-octane offense.
Joakim Noah—With star point guard Derrick Rose out recovering from ACL surgery, Noah has done an excellent job of stepping up in his teammate's absence. He is only averaging 12.2 points per game, but he has played excellent defense and has posted 10.9 rebounds and 2.1 blocks per game.
Noah is making a strong case for Defensive Player of the Year in doing so, and seeing both him and Chandler on the Eastern Conference roster is a nice change from the usual high-scoring players that usually make the team.
Luol Deng—On paper, Deng seems like just any other scorer, averaging 17.4 points per game. However, he is anything but that.
Deng also averages 6.4 rebounds and 1.1 steals per game and is one of the league's best pests. He never backs down from a battle and is more than willing to put his body on the line for the sake of his team.
What really makes Deng an All-Star this year, however, is the scale on which he has upped his effort in Derrick Rose's absence. He leads the league with 39.8 minutes per game, which is incredible with his injury history. Just what his role in this year's game will be is unclear, but there's no denying that he earned his spot.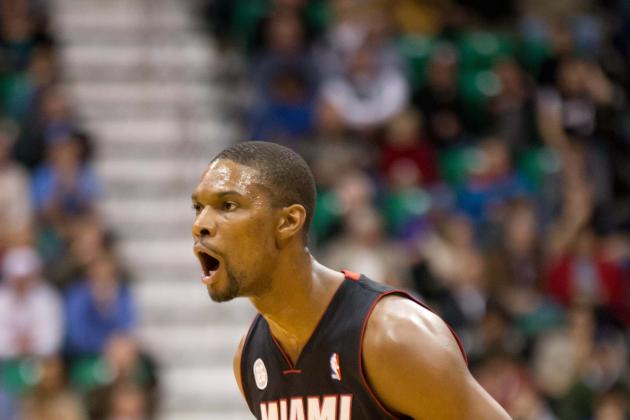 USA TODAY Sports

Paul George over Josh Smith—George has averaged 17.3 points and 7.8 rebounds for the Indiana Pacers this season and has also shot 39 percent from long range. His team has been without star scorer Danny Granger all year long, and his performance has played a key role in the Pacers maintaining pace in the Eastern Conference, in which they currently rank fifth.
However, though George's performance this season has been notable, it's odd that he was chosen over someone like Josh Smith. The coaches have shown a commitment to getting defensive guys involved this season, as shown by the selections of Chandler and Noah to the team, so why was Smith left out?
Smith is only averaging 16.7 points this season, but he has posted 8.3 rebounds and 2.3 blocks. He also has a better field-goal percentage, at 45 percent to George's 42, and the only real advantage George has on Smith is from beyond the arc. As good as George has been this year, the fact that he was named an All-Star over Smith is just a bit sketchy.
Chris Bosh over Brook Lopez—Bosh is the starting center for the Miami Heat, but plays more like a scoring power forward. Though 6'11" and 235 pounds, Bosh is averaging 17.3 points, 7.2 rebounds and 1.4 blocks per game. Over his last five games, he has posted just 12.4 points and 5.8 boards.
How did the coaches pick this guy over Brook Lopez? Nothing against Bosh, but Lopez has been great this season, averaging 18.6 points, 7.4 rebounds and 2.1 blocks per game. He is still learning how to be a better defensive player, but his overall improvement is off the charts.
Unfortunately, fans won't get to see that during All-Star Weekend because the league is in love with Miami's Big Three. It's another case of a big name beating out a more deserving player, which is sadly becoming the nature of the NBA All-Star Game.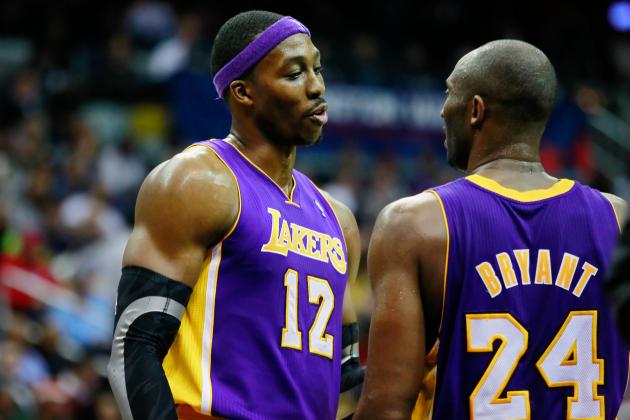 Geoff Burke-USA TODAY Sports

Point Guard: Chris Paul—Some fans may have wanted to see Russell Westbrook in this spot, but Paul is the better man to place here. Unlike Westbrook, who we'll get to later, Paul is a true point guard who has always taken a pass-first approach. Paul is averaging 16.6 points and 9.7 assists per game, and also leads the league with 2.6 steals per contest.
He also has a much higher field-goal percentage than Westbrook, at 47 percent, so having his balanced approach in the starting lineup is definitely the right choice for the Western Conference.
Shooting Guard: Kobe Bryant—Per usual, the Black Mamba has had a great season in spite of his Los Angeles Lakers struggling. At 34 years old, he is second in the league with 29.2 points per game and has also posted 4.8 rebounds and 4.7 assists. His team may not be contending like it usually does, but that still has not stopped Bryant from performing well enough to earn a record 15th All-Star berth and another spot in the West's starting five.
Small Forward: Kevin Durant—It's been another fine year for the star of the Oklahoma City Thunder, who currently leads the NBA with 29.6 points per game. Durant has also shown a new commitment to defense, averaging 7.4 rebounds and 1.6 steals per game. Throw in that he is shooting 52 percent from the field, 42 percent from three-point range and that his team owns the NBA's best record, and he clearly deserves his spot in the starting lineup.
Power Forward: Blake Griffin—The dynamic dunker's scoring may have dropped from 20.7 points to 18.5 points per game this season, but there is really no better man to start at the 4. Griffin has shown a dedication to being more than just a dunker in 2012-13, slowly developing a low-post game to go with his foundation-shaking dunks.
If Chris Paul is a starter, Griffin ought to be starting too. The two have turned the Los Angeles Clippers into Lob City, and the fans being able to experience that on at least some level during All-Star Weekend more than makes up for Griffin's slight drop in scoring this season.
Center: Dwight Howard—Howard's numbers have dropped a bit this season, as he and many of his Lakers teammates have struggled to adapt to Mike D'Antoni's fast-paced offense. Despite that, the three-time Defensive Player of the Year has posted 16.7 points, a league-leading 12 rebounds and 2.5 blocks per game.
Some may say that Tim Duncan of the San Antonio Spurs deserved this spot, but it's really a tossup between the two. In this case, the fans chose Howard to start, and that is not at all a wrong choice.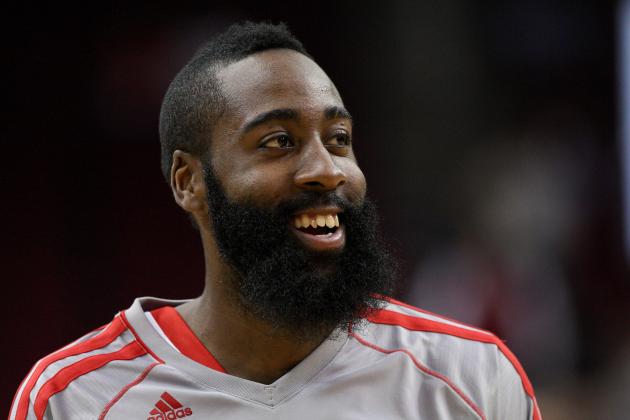 USA TODAY Sports

Russell Westbrook—Some could make the argument that Westbrook should have been named a starter over Chris Paul. After all, he is averaging 22.7 points, 8.1 assists, 5.3 rebounds and 1.9 steals per game.
However, Westbrook tends to get a bit trigger happy and is shooting just 42 percent from the field. Were it closer to Paul's mark of 47 percent, the case could be made for him as a starter. Still, his numbers as a whole are worthy of his reserve spot.
James Harden—This dynamic 2-guard has done an excellent job stepping into the star's role in Houston, averaging 25.8 points, 4.5 rebounds, 5.4 assists and 1.9 steals per game. The only real mark against him is that he tends to go on cold streaks and is thus shooting just 43 percent from the field.
Aside from that, Harden has proven to be an excellent scorer and playmaker in Houston, and that is why he is deserving of his first All-Star selection.
Tim Duncan—Just when we thought he was on the decline at age 36, Duncan has surprised us this season. He is averaging 17.5 points, 9.8 rebounds and 2.7 blocks per game, and he has proven that he can still be a force on the inside for the San Antonio Spurs.
Duncan may be entering the twilight of his career, but it's great to see that the coaches recognized his performance this season and did not pass him over for a younger center like DeMarcus Cousins or Marc Gasol.
Tony Parker—Like his teammate Tim Duncan, Parker has been having an excellent season. He has continued to balance his scoring and passing exceptionally well, averaging 19.8 points and 7.4 assists while shooting 52 percent from the field. The fact is that he is one of the best point guards in the league, and the only other player who might be more deserving of this spot is Stephen Curry of the Golden State Warriors.
It's really a tossup between the two. Curry is also a scoring point guard who has averaged 20.9 points, 6.6 assists and 1.7 steals while making 45 percent of his threes. On numbers alone, he is definitely an All-Star.
The Spurs' record might have been a deciding factor in Parker's favor.
David Lee—Speaking of Golden State, it's great to see that David Lee's efforts this season have been recognized. The former Florida Gator is averaging 19.6 points and 10.8 rebounds and has shot 52 percent from the field. He has been a model of consistency ever since the season began, and his rebounding and scoring abilities will fit right in at the All-Star Game.
Zach Randolph—One of the surprises of the season has been Randolph, who has been a double-double machine for the Memphis Grizzlies. He is averaging 16.1 points and 11.6 rebounds on the year.
His efforts have helped the Grizzlies rank 11th in rebounding and second in points allowed.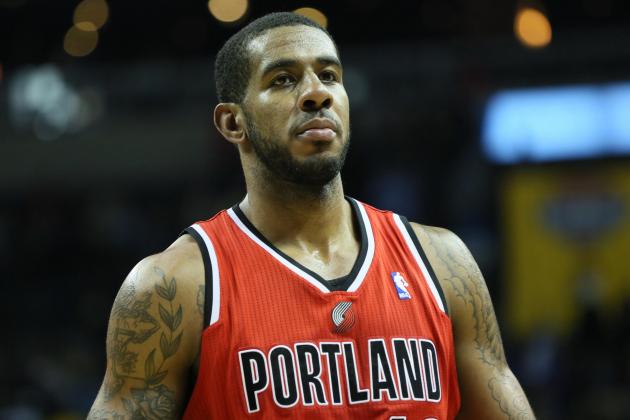 USA TODAY Sports

LaMarcus Aldridge over Serge Ibaka- First off, Aldridge is not a bad player by any means. He has averaged 20.7 points and 8.8 rebounds for the Portland Trail Blazers this season, and those numbers are definitely worthy of an All-Star selection.
However, Aldridge's selection this season reeks of the coaches wanting to focus on scoring.
Ibaka has averaged 2.8 blocks per game this year to go with a career-high 8.3 rebounds. He has also posted a career-best 14 points per game while making 56 percent of his shots from the field.
The only difference between him and Aldridge is that Aldridge is more of a natural scorer, but therein lies the problem with his selection. The defensive guys are starting to get some attention this year, but the fact that one of the best in Ibaka got passed over in favor of Aldridge just doesn't make sense.