Does Darrelle Revis Fit in AFC East?
Use your ← → (arrow) keys to browse more stories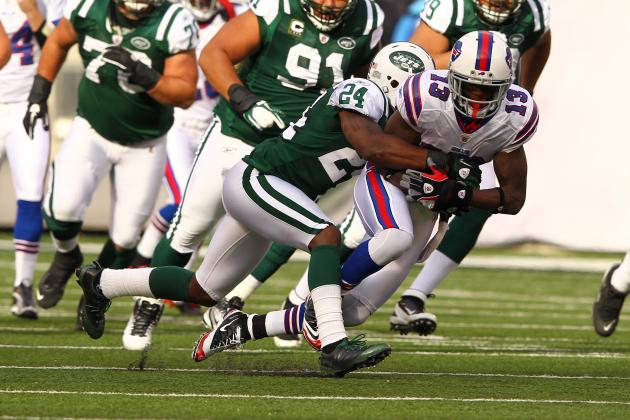 Al Bello/Getty Images

I've been asked this question multiple times on Twitter this week: Can the New York Jets trade star cornerback Darrelle Revis to a team in the AFC East? It's no secret the New England Patriots, Miami Dolphins and Buffalo Bills all have major needs at cornerback. Revis is the best cornerback in the NFL. Therefore, he's great fit for any team in the division.