The Boston Red Sox' Best Prospect at Every Position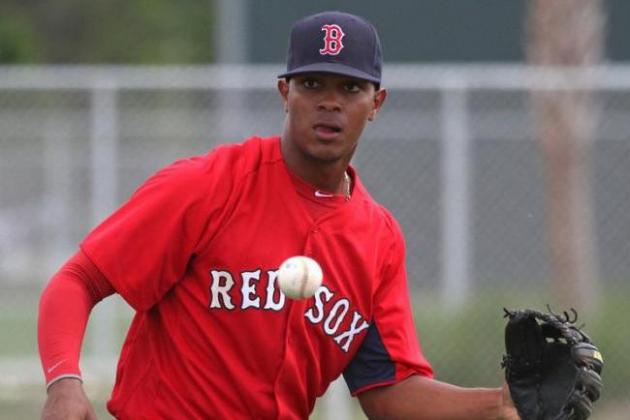 Xander Bogaerts is one of several highly-rated prospects in the Red Sox's farm system
As an organization hyper-focused on building for the future, the Boston Red Sox have built up a nice stable group of prospects as they look beyond the 2013 season. While they obviously would like to do well this year, the team is also being constructed with one eye on the future.
GM Ben Cherington has steadfastly refused to part with top prospects in exchange for higher-priced veterans, and while this proposition can be risky due to the fickle nature of projecting prospects' minor league production on the MLB level, it shows that the Sox are (for once) concerned about something beyond this season.
Let's take a position by position look at the top prospects in the system, and what each player brings to the table. A huge assist goes to soxprospects.com, a site with comprehensive rankings and scouting reports on each player in the Sox's farm system.
Begin Slideshow

»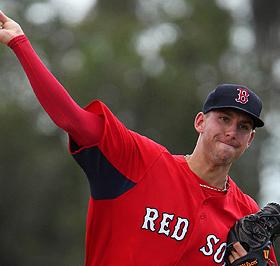 Final Team in 2012: Salem
The Boston Red Sox's first round pick out of UConn, Matt Barnes has the right body and stuff to become a solid MLB pitcher. While he may not be the next Pedro Martinez, a Jon Lester-like career is certainly not out of the question for this right-hander.
Barnes enjoyed a solid season in Greenville and Salem last year, combining to go 7-5 with a 2.86 ERA over his 25 starts. Like Lester, he is a hard thrower (a fastball topping out at 98 MPH) with a strong curveball as well.
Like with any young pitcher, the key for Barnes will be to find the consistency necessary to sustaining his performance over a long season. Given that he threw just under 120.0 innings last season, he'll need some time to get stretched out before he is ready for the rigors of the big leagues.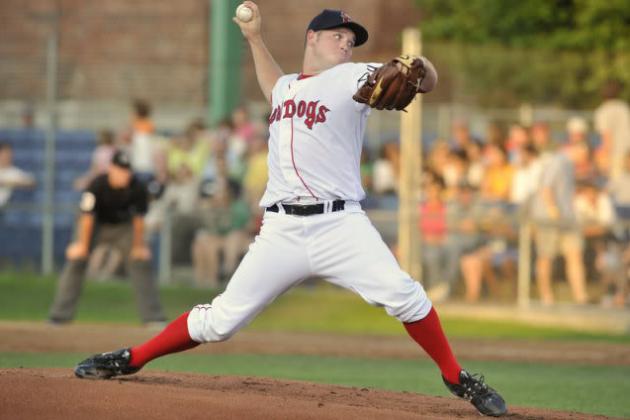 Final Team in 2012: Pawtucket
After being drafted and coming up through the Boston Red Sox's system as a starter, Alex Wilson was converted to a full-time relief role in early 2012. Concerns over durability (he had Tommy John surgery in 2008) and consistency likely drove the move, which ended up working out fairly well for the Sox.
Like most relievers, Wilson's relies on his fastball. He can throw it in the mid-90s when he needs to, but has a tendency to leave pitches up. His out pitch is a slider that, while effective, does not generally end up in the strike zone.
Wilson's 2012 was generally pretty good, as he ended up 5-3 with a 3.72 ERA in 72.2 innings out of the bullpen for the PawSox. While he likely won't land on the big league roster initially this season, if injuries start to accumulate then there is a decent shot Wilson will end up in Boston before 2013 is out.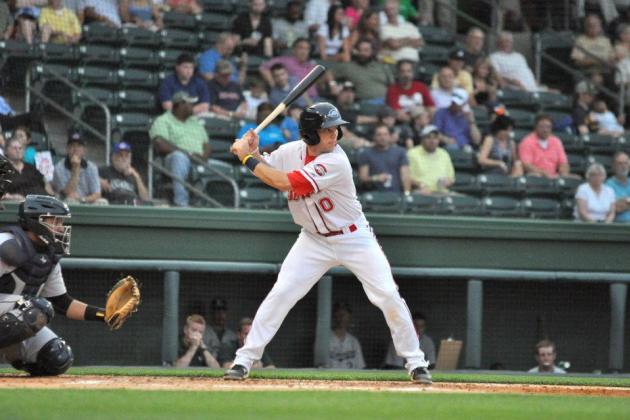 Final Team in 2012: Greenville
Blake Swihart has been a great find for the Boston Red Sox after being drafted in the first round out of high school in 2011. While he may be several years away from reaching MLB, he projects to be a dependable everyday player once he finally does.
His biggest asset is his ability to switch hit, something the Sox have been fortunate enough to have in two of their most recent everyday catchers (Jarrod Saltalamacchia and Jason Varitek before him). In 344 at-bats for Greenville last season, Swihart put up solid numbers: a .262 average with 17 doubles, seven home runs and even six stolen bases.
Behind the plate, his lack of size (he only weighs 175 pounds) allows him to be quite agile, but to handle the rigors of MLB, he will need to get bigger.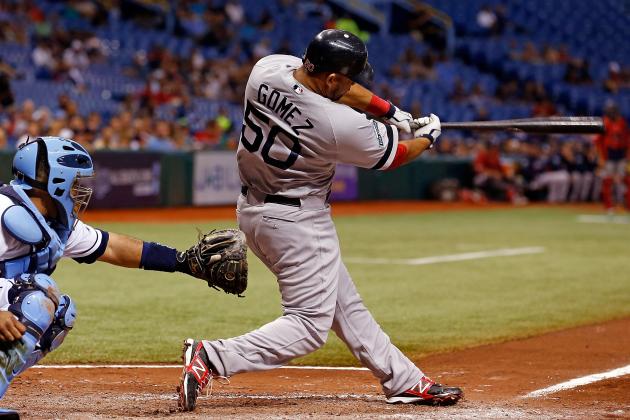 J. Meric/Getty Images

Final Team in 2012: Boston
While Mauro Gomez was a pleasant surprise down the stretch in Boston last season, with Mike Napoli in the fold, it seems likely that Gomez will either be relegated to Pawtucket or at best a bench role to open the 2012 season.
Gomez was named the PawSox's MVP last season after hitting .310 with 24 home runs and 74 RBI in just 387 at-bats, numbers which earned him an extended stint in September in Boston as the everyday first baseman. He finished with a solid .275 average, but only managed to slug .422.
At 28 years old, Gomez has probably peaked as a player. While he deserves some more time to develop, it seems unlikely that he will blossom into a dependable MLB first baseman.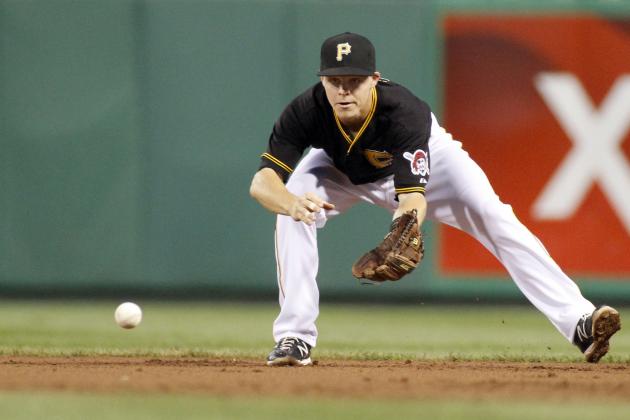 Justin K. Aller/Getty Images

Final Team in 2012: N/A
Brock Holt was acquired this offseason in the deal that also netted the Boston Red Sox closer Joel Hanrahan, so you're forgiven if you are unfamiliar with the former Pirate farmhand's work.
He has been a solid infielder throughout his minor league career, rising from high-A ball all the way to MLB in the span of just three seasons. He has played both middle infield positions, but his quickness combined with a lack of arm strength likely makes him a second baseman going forward.
He hits for a very good average, batting a combined .344 between Double-A and Triple-A last season before being called up in September.
While he doesn't hit for much power (just 11 career home runs in four minor league seasons), Holt still could provide the Sox with a solid fallback plan for Dustin Pedroia should his injuries begin to crop up again.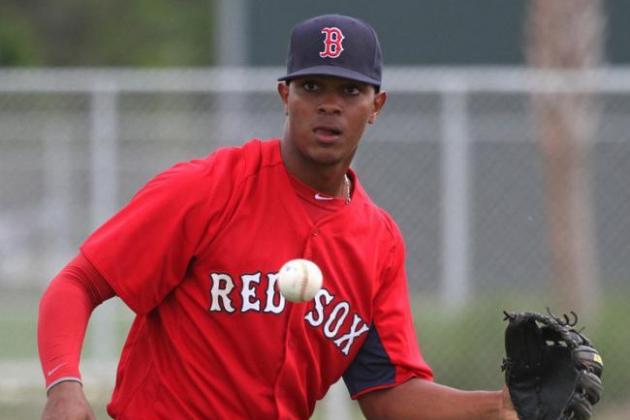 Final Team in 2012: Portland
Considered by most as the top prospect in the organization and indeed one of the best in baseball, Boston Red Sox fans have already gotten to know Xander Bogaerts simply due to the fact that he has been mentioned so often in trade rumors this offseason.
Due to his size, position and ability to drive the ball, he has elicited frequent comparisons to another former top prospect in Boston: Hanley Ramirez. Sox fans everywhere are hoping that he turns into as good an MLB player as Ramirez has been and fills the long-standing void at shortstop.
With potential 30-plus home run power, Bogaerts is the first power bat to come out of the Sox's system in quite some time. His fielding leaves room to be desired, but having just turned 20 years old in October, he's certainly got time to iron that out.
Given the one year Stephen Drew signing this offseason, fans hoping for Bogaerts' arrival in 2014 very well may get their wish.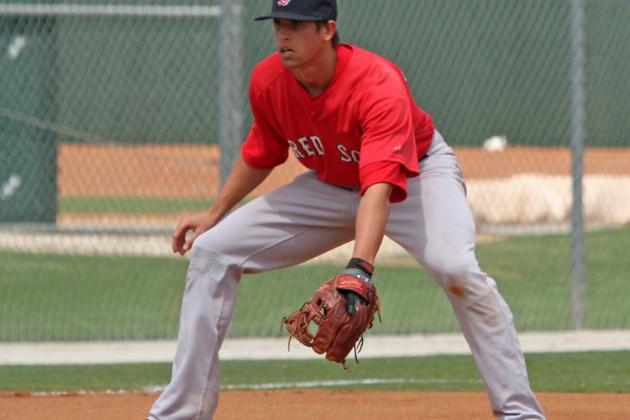 Final Team in 2012: Greenville
Garin Cecchini is the top young corner prospect for the Boston Red Sox after the promotion (and wild success) of Will Middlebrooks last season. At just 21, and with just one full pro season under his belt, Cecchini will have some time to develop before he's expected to make an impact on the MLB level.
His calling card is his raw ability at the plate, where he has already flashed good power to all fields. Like many young players, the talent of the pitchers he faces occasionally causes him to lose balance at the plate, but with time and patience he should be able to work through these problems with little difficulty.
Like Middlebrooks, his defense is solid but unspectacular. If he continues as projected and is ready for MLB in the next two to three years, there's a chance Middlebrooks could make a movie across the diamond to first (a la Kevin Youkilis) in order to make room.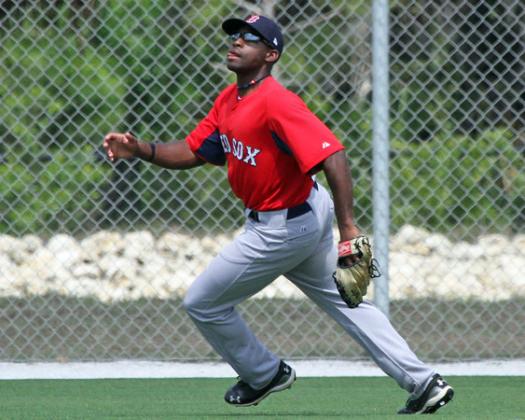 Final Team in 2012: Portland
Another player often mentioned in trade rumors, Boston Red Sox fans will likely get their first look at Jackie Bradley in an MLB game this September. After being drafted by the Sox in the supplemental round of the 2011 draft, Bradley has had a meteoric rise through the system and split last season between Single-A Salem and Double-A Portland.
Bradley won't hit a ton of home runs, but his ability to hit the ball to all fields makes him a candidate to hit .300 in any given season. His biggest plus is his defense, and he projects as a Gold Glove-caliber center fielder on the MLB level.
With Jacoby Ellsbury's impending free agency, it seems that the Sox will likely have a void to fill in center next season. If he continues his strong early career performance, Bradley can be expected to fill that role.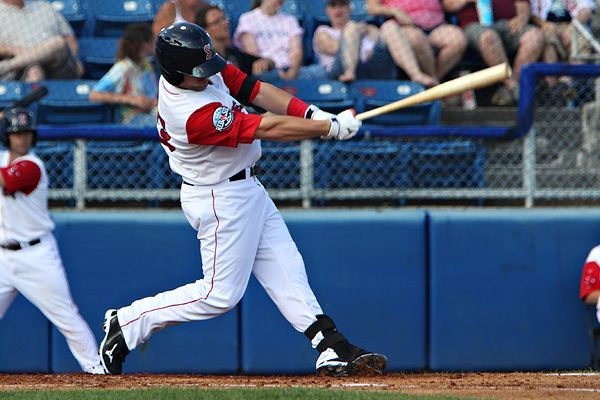 Final Team in 2012: Pawtucket
After struggling in his first pro season, Bryce Brentz has really come on as one of the top prospects in the Boston Red Sox organization. Along with Jackie Bradley Jr., he represents a bright future in the Fenway outfield.
Brentz was great for Double-A Portland last season, batting .296 with 30 doubles and 17 home runs before being called up to Pawtucket. After playing in just five games with the PawSox, he went to the Arizona Fall League where he was one of the top players, recording 19 hits in 64 at-bats and being named to the Top Prospect Team.
With solid power to all fields, Brentz can be expected to become a solid everyday MLB outfielder. Given the Sox's issues developing these types of players in recent years, his imminent arrival will be a welcome event for Sox fans.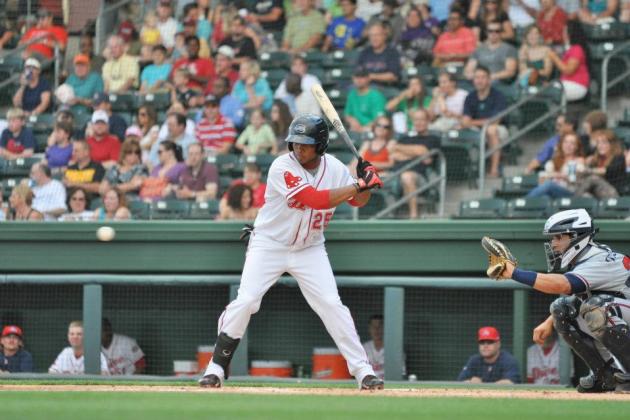 Final Team in 2012: Salem
Keury De La Cruz is a talented (if undersized) young hitter who is just starting to grow into his body. He put up very good numbers with Single-A Greenville last season, hitting .308 and making the South Atlantic League All-Star teams for both the regular and postseason.
Although he hit 20 home runs last season, De La Cruz does not project to hit for much power on the MLB level. He'll also need to improve his plate discipline, as he struck out 101 times in 474 at-bats with Greenville in 2012.
Because he's been moved to a corner outfield position after putting on some weight, he will need to improve his ability to drive the ball if he wants to land an everyday MLB role with the Boston Red Sox.