Ranking the 5 Most Underrated Prospects in the Atlanta Braves' Farm System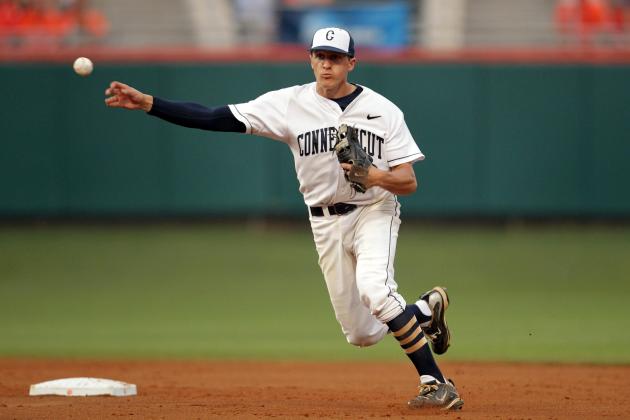 Marvin Gentry-USA TODAY Sports
Nick Ahmed: Had the shortstop not been traded on Thursday, he would have ranked as one of the Braves' more underrated prospects.
The Atlanta Braves parted with three of their top-10 prospects on Thursday when they traded shortstop Nick Ahmed, third baseman Brandon Drury and right-handed pitcher Zeke Spruill to the Arizona Diamondbacks in exchange for Justin Upton (via Jon Heyman of CBS Sports). Even though the Braves dealt some of the more promising young talent in their system, they also managed to retain all of their top under-the-radar players.
In selecting players for this article, I targeted prospects that are behind the developmental curve relative to their age, have a concerning medical history, lack significant professional experience or are simply under-appreciated.
Here's a look at the five most underrated prospects in the Atlanta Braves' farm system.
*All stats courtesy of BaseballReference.com
Begin Slideshow

»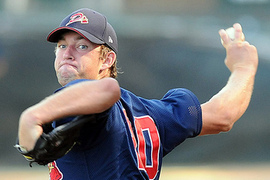 Courtesy of Christian Peterson / Getty Images
Selected in Round 10 of the 2009 draft out of a California high school, Northcraft has alternated between good and bad seasons since making his pro debut in the Gulf Coast League after signing. However, he finally strung together back-to-back strong seasons in 2012, when the right-hander registered a 3.98 ERA with 160/53 K/BB in 151.2 innings for High-A Lynchburg.
At 6'4", 215 pounds, Northcraft is a presence on the mound, but lacks the power arm that his size suggests. Working from a low three-quarters release point, the 22-year-old throws nothing straight. The right-hander's fastball sits in the mid-to-high-80s and features tons of late sink that resulted in a 2.61 GO/AO last season. Given his arm slot, Northcraft's breaking ball has a slurvy shape but is nonetheless effective. The development of his changeup was instrumental in his overall success last season, and gives him a chance to a backend starter capable of eating innings.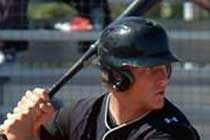 Courtesy of braves.scout.com
Selected in Round 12 of the 2012 draft out of an Orlando high school, Lien, an understandably raw prospect, struggled to consistently barrel the ball during his pro debut. However, the switch-hitting outfielder did showcase plenty of speed as well as better-than-expected secondary skills. Overall, the 18-year-old batted .228/.352/.282 with 30 runs scored, six extra-base hits, 15 stolen bases and 49/19 K/BB in 48 games for the rookie-level Braves in the Gulf Coast League.
At 6'3", 205 pounds, Lien is an excellent athlete with a frame that should allow him to add significant strength. An outfielder with plus speed and raw talent, Lien has the potential to be a steal as a 12th-rounder. Although his swing mechanics are inconsistent, he flashes the potential for an above-average hit tool with similar power.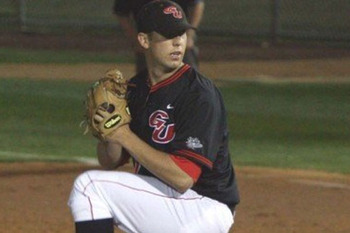 Courtesy of khq.com
After leading all Division I pitchers with a 0.86 ERA as Gonzaga's closer in 2011, the Braves ultimately drafted Martin in the seventh round in June. Pitching out of the bullpen exclusively during his pro debut later that year, Martin dominated with nine saves, a 1.08 ERA and 49/5 K/BB in 33.1 innings over two levels.
Given his four-pitch mix of average-to-plus offerings and pinpoint command, the organization decided to move Martin into the High-A Lynchburg rotation for his full season. The right-hander made the transition with ease. The then-22-year-old posted a 2.93 ERA with 123/34 K/BB in 107.1 innings.
Martin's arsenal is highlighted by a low-90s fastball that bores into the hands of right-handed hitters. Therefore, it's no wonder that he held them to a .225/.285/.344 slash line over 317 plate appearances last season. His slider has the makings of a legitimate out pitch, as he throws it with velocity, creates a tight rotation and induces plenty of whiffs. Martin's overall pitchability is also aided by his ability to locate and sequence his curveball and changeup, though neither pitch is as developed as the fastball-slider combo.
The Braves will continue to develop Martin, who will get his first taste of Double-A in 2013 as a starter until he falters. However, even in that scenario, the right-hander still showcases a high ceiling as a late-inning reliever.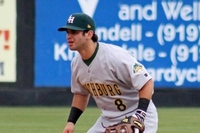 Courtesy of talkingchop.com
An eighth-round draft pick in 2011 out of Coastal Carolina, La Stella has quietly emerged as one of the more polished left-handed hitters in the low minors. Over the last two seasons, the 5'11", 185-pound second baseman has batted .311/.394/.499 with 61 extra-base hits (15 home runs) and 646 plate appearances. His pitch recognition and selection has been exceptional thus far, and he's amassed more walks (66) than strikeouts (53). Employing an Adam LaRoche-like setup with both eyes locked straight ahead on the pitcher, La Stella sees the ball well and spits on close pitches.
With the exception of his average speed, La Stella has the makings of a two-hole hitter—maybe even leadoff given the advanced secondary skills—in the major leagues. Headed into his age-24 season, he'll presumably open the year at Double-A with a chance to move quickly if he continues to rake. His defense at the keystone doesn't project favorably at higher levels due to a lack of overall quickness and arm strength, but should be an upgrade (at least with the glove) over the Braves' current second baseman, Dan Uggla.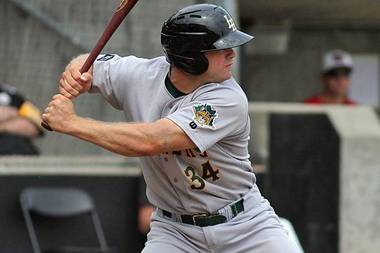 Courtesy of FoxSportsSouth.com
Committed to Texas Tech out of high school, Gattis opted to walk away from the game amidst battling an anxiety disorder. He spent the next four years traveling the United States, working odd jobs and living in his car like something out of a Jack Kerouac novel.
The 6'4", right-handed hitter found his way back onto the field, however, and was selected by the Braves in the 23rd round of the 2010 draft out of Texas-Permian Basin. Since entering their system as a 23-year-old, Gattis has mashed at every stop, including a league-leading 16 home runs in the Venezuelan Winter League. Beyond his effortless plus power to all fields, he's a promising hitter with advanced plate discipline and the potential for an above-average hit tool.
Drafted and developed as a catcher, Gattis actually saw more time at left field than behind the plate last season—which is only a testament to his athleticism and potential production. His impressive bat already has the 26-year-old on the fast track to the major leagues, although the acquisition of Justin Upton definitely hurts his chances of making the Opening Day roster.