How the Royal Rumble PPV Could Be a Disappointment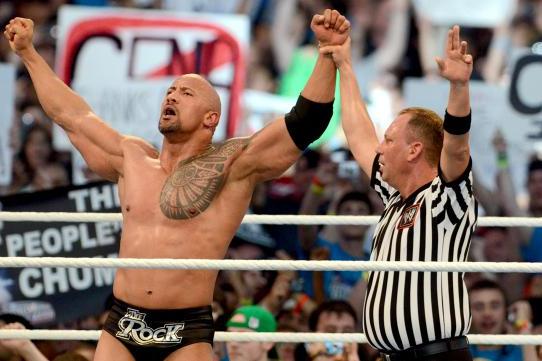 Source: WWE.com
Normally, the Royal Rumble PPV is a huge deal because the Rumble match itself is so significant.

This year's event will had the added attraction of CM Punk vs. The Rock for the WWE championship, a bout that could end up overshadowing the Rumble itself.

There are so many great things that could happen on Sunday, but let's not forget, this is the WWE. They've squandered opportunities before, and they'll do it again.

Sunday's PPV looks to be the second biggest of the year, behind only WrestleMania. There are plenty of things that will go well, but here are some ways things could go wrong.
Begin Slideshow

»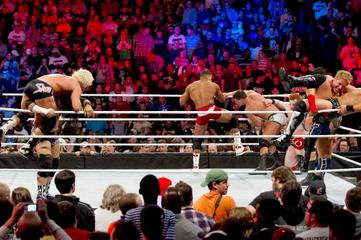 Source: WWE.com
This isn't referring to the booked winner of the match, but rather the booked structure of the Royal Rumble itself. You can have all your biggest stars participating in the match, but if its booking is shoddy, it won't make a difference.

Take last year's Royal Rumble as an example. Until Sheamus entered at No. 22, there was no one in the ring that could conceivably have won, making two-thirds of the match a little dull.

All signs pointed to a Jericho Rumble win, so when he came out at No. 29, things really got exciting.

WWE threw us a swerve by having Sheamus win, so why have Jericho come out so late?

Jericho could've been in there from a lot earlier and the audience would've been more heavily invested throughout the match rather than just at its tail end.

There's a lot of intrigue this year as to who'll win the Rumble, as a winner hasn't been strongly foreshadowed; this is a tremendous benefit for WWE and can make for a consistently suspenseful and exciting Rumble match.

Let's just hope we don't have two-thirds of the match filled exclusively with people who we know won't be winning.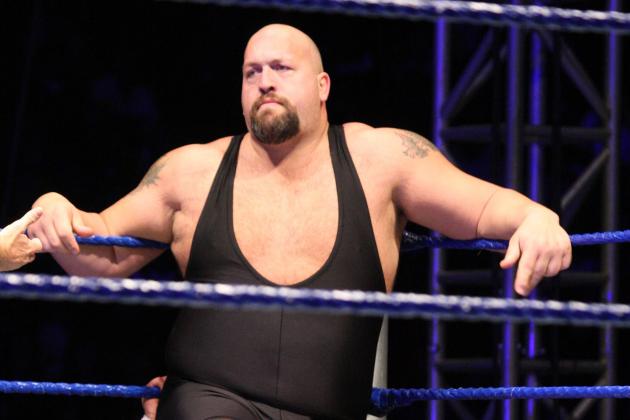 Gallo Images/Getty Images

Reports have surfaced that reveal that the reason Alberto Del Rio won the world heavyweight championship a few weeks ago on Smackdown was because Big Show's contract was on the verge of expiring and re-negotiations were shaky.

Now that Show has presumably re-signed, it wouldn't be surprising to see him defeat Del Rio and regain the World heavyweight championship.

If this happens, it will likely be the least offensive transgression featured on this list, but it'd be disappointing nonetheless, particularly if it's a clean win.

Del Rio's face turn has worked surprisingly well, and he'll likely get over even more once WWE stops throwing him silly fiestas. Having Big Show win on Sunday will be an unnecessary stunt to Del Rio's growth.

WWE have spent the last couple of years jamming the "Essence of Excellence" down our throats, but his current World championship run is the first time he's had a main-event push that doesn't feel so forced.

Just as importantly, the only reason Big Show should hold a world championship is so he can put someone over by losing it to them.

Having Big Show be victorious at the Rumble would be totally counterproductive.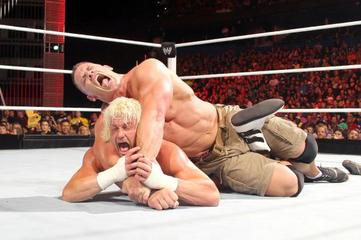 Source: WWE.com
It's no secret that John Cena has done some considerable damage to Dolph Ziggler's character in the past few months.

Not so long ago it seemed like the world was Ziggler's. He had led his Survivor Series team to victory with a victory over Randy Orton, and he got the best of Cena in a backstage brawl early in their program.

Then Ziggler suffered a loss to Cena. Then another. And another. And another. And so on to infinity, or at least it feels that way.

I think he won a ladder match in the middle there somewhere, but it doesn't seem likely, since Cena can apparently take every finisher that Ziggler can throw at him and not even get scratched.

If Cena doesn't win the Royal Rumble, Ziggler should be the person that eliminates him, and if Cena does win, then he shouldn't go anywhere near Ziggler.

He's done enough to poor Ziggles.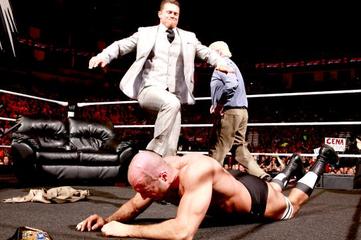 Source: WWE.com
Miz winning the United States championship isn't necessarily a bad thing, but it shouldn't happen on such a small stage.

Cesaro has had an impressive run as US champion, and whoever defeats him for the title could get a big rub off of doing so.

Having Cesaro's reign come to an end in such unremarkable fashion would be a disservice to his hard work over the past six months as well as a wasted opportunity.

Miz, having recently turned babyface, needs a big win so as to get his new persona over. Having him go over Cesaro on such an inappropriately small platform wouldn't do much for his character at all.

A WrestleMania match would of course be ideal, a long match on any PPV would do, but a pre-PPV bout is an unacceptable place for a US title change.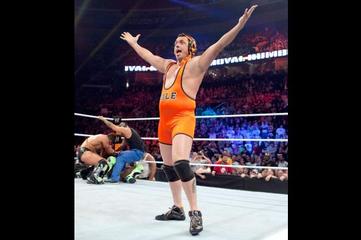 Source: WWE.com
One of the hallmarks of the Royal Rumble match has been surprise entrants; sometimes these are full-time stars returning to action or often they're just one-off special appearances.

Moments like the return of Edge in 2010 and Diesel in 2011 are some of the best in recent WWE history.

But then there are surprise entrants like Michael Cole last year that are just embarrassing.

There are rumors (via sescoops.com) that the New Age Outlaws will be making a Rumble appearance, and with stars like John Morrison and MVP rumored to be returning to the WWE in the coming months, we have some potentially great moments.

Despite that, don't put it beyond WWE to have certain surprise entrants be nonsensical filler.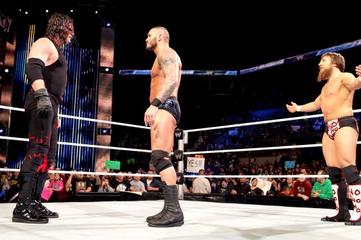 Source: WWE.com
It was revealed on the most recent Raw that despite currently being the tag team champions, both members of Team Hell No will be entrants in Sunday's Royal Rumble.

Having these two in the Rumble presents WWE with quite a few opportunities.

WWE could use Team Hell No to generate unexpected hilarity, or they could use the match to dramatically plant the seeds for a future break-up and feud between the two. There are several ways to utilize this unlikely duo.
This is really more about Daniel Bryan than Kane. Kane has already had many incredible Rumble moments, and Bryan is at the point of his career where these moments can be very helpful in getting him over.

Bryan and Kane defend their titles against Team Rhodes Scholars but the result of that match, important as it is, could be insignificant compared to the impact Team Hell No could have in the Rumble match itself.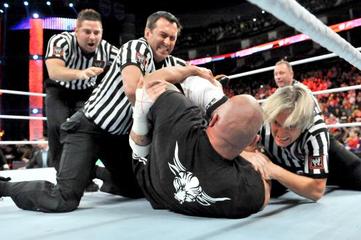 Source: WWE.com
While many writers on this site, myself included, have continuously espoused reasons why Punk should retain his WWE championship on Sunday, it shouldn't be via DQ.
I understand the plight of WWE writers, I do. If they chose to have Punk retain (which they likely won't) they have to think of a way that still makes The Rock look strong.

As we've seen with Ryback, even if it takes interference from three men wearing bullet-proof vests, losing can hurt a character's perceived infallibility.

So if Punk is to retain, a screwy disqualification finish may be tempting for the writers.

Don't get me wrong, Punk can still win using various dirty tactics, but this will most likely be the second biggest match of the year (ideally second to WrestleMania's main event) and a disqualification finish would be a lazy way out of a booking conundrum.



Source: WWE.com
Part of the reason the Royal Rumble is so fun is because there are so many different ways the outcome could play out.

The same could be said about the WrestleMania season in general; you just don't know how the card will end up.

Sometimes, though, the most obvious options get chosen and it's often not very fun when they do (there are, however, a few exceptions to this rule).
There's a strong possibility we'll be getting the highly unnecessary Rock vs Cena II at WrestleMania, and this is the most boring way to book it.

Granted, it's also the grandest way WWE can book it, but it doesn't make it any less anticlimactic for the thinking fan.

Many fans would have strong enough issues with either The Rock beating CM Punk or Cena winning the Royal Rumble; having them both happen may just be too much to bear.

And it's probably going to happen, too.