We are right in the middle of the group stage at the 2013 Africa Cup of Nations, and we've already seen some brilliant matches, as well as some surprises.
Group C, which features two matches on Friday, is wide open at the moment. Every side in the group currently has one point.
Defending champion Zambia will attempt to turn away talented Nigeria on Friday while surprising Ethiopia will do all that it can to upset Burkina Faso.
Here's a look at Day 7 of the 2013 Africa Cup of Nations, complete with schedule information and predictions.
When: Friday, Jan. 25
Time: 10 a.m. and 1 p.m. ET
Where: Mbombela Stadium, Nelspruit, South Africa
Stage: Group C
Watch: EuroSport (Live Stream only in U.S.)
Live Stream: ESPN3
Zambia vs. Nigeria: 10 a.m. ET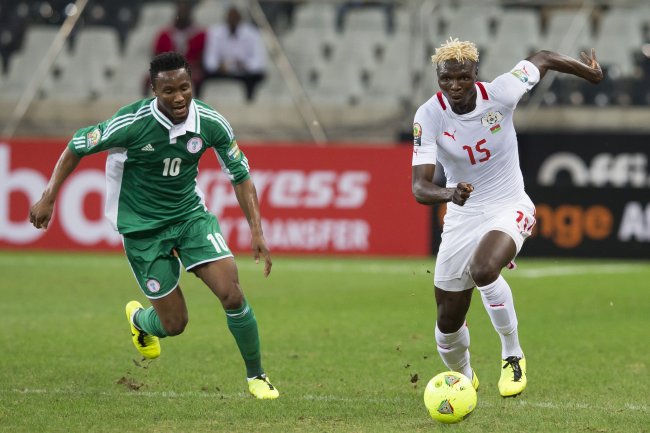 Gallo Images/Getty Images
Both teams come into the clash hoping to distance themselves from the rest of Group C. Zambia is coming off of a 1-1 draw with Ethiopia while Nigeria is coming off of a 1-1 draw with Burkina Faso.
It was almost fitting that Nigeria and Burkina Faso settled for a draw given that both sides have immense talent but tend to play inconsistent football. Nigeria is always a threat to win the tournament but has fallen short time and time again.
Led by defender Joseph Yobo, midfielder John Obi Mikel and forwards Victor Moses and Ikechukwu Uche, the Super Eagles are loaded with talent on all three lines.
Of course, Zambia is the defending champion, which should make this a great match. The Chipolopolo don't have an elite talent at any position, but they work amazingly well together. Chemistry carried this team in 2012, and it will likely carry it to at least the quarterfinals this year.
In the end, I like Zambia here. Not only has the side proven that it can make a strong run in the tournament, it has shown that it is much more centered on the pitch. Nigeria's talent alone will probably push it to the quarterfinals alongside Zambia, but I fear that the Super Eagles don't have the resolve to beat the defending champions on Friday.
Prediction: Zambia 2, Nigeria 1
Burkina Faso vs. Ethiopia: 1 p.m. ET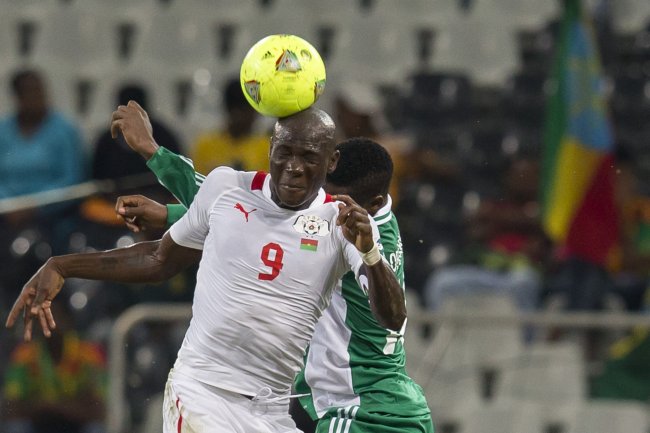 Gallo Images/Getty Images
Burkina Faso's 1-1 draw with Nigeria showed how dangerous this team can be. I wouldn't be surprised if Les Etalons advanced to the quarterfinals (although I'm still sticking with Zambia and Nigeria).
Ethiopia's 1-1 draw with Zambia was surprising, on the other hand. The side's grittiness and ability to score when needed showed against the defending champions on Monday.
Ethiopia does have a fairly solid defense, so if Saladin Said and Adane Girma can find a rhythm like they did against Zambia, who knows what can happen against Burkina Faso.
Still, Zambia didn't play its best game against the Walya Antelopes, and I see Burkina Faso's talent outshining Ethiopia on Friday. Plus, Les Etalons are coming into the match in good form.
Prediction: Burkina Faso 2, Ethiopia 0
What are your thoughts?