Introducing Your First-Time NBA All-Stars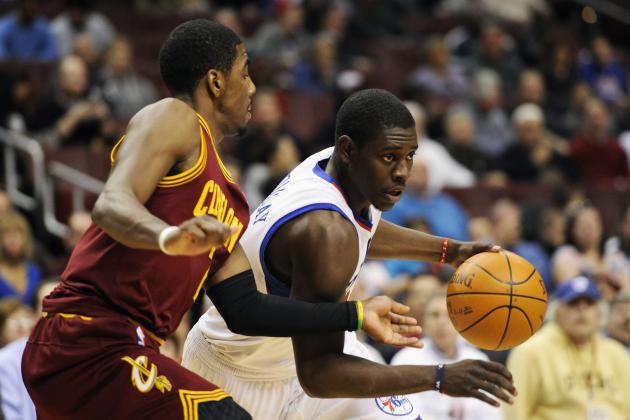 Howard Smith-USA TODAY Sports

Now that the drama of the NBA All-Star fan votes and coaches' selections is over, let the second-guessing begin.
The Western Conference reserves appeared largely set, although there were a few noticeable omissions.
Out East, though, it was anyone's guess as to who would emerge from a crowded group of worthy candidates.
What's too often lost at this stage in the All-Star process, though, is the recognition for one of the game's toughest, most gratifying individual achievements: punching an All-Star ticket for the first time.
There's a reason for so many repeat performers in the All-Star Game.
For starters, talent obviously plays a big role. When players show the ability to dominate competition over a sustained period of time, it's not a quality that they typically lose overnight (although, it does happen; see: Evans, Tyreke).
But there's a relative ease that emerges in the voting process if you can vote for a guy who's been there before. It can often wind up the deciding factor between a declining star and an up-and-comer who's still making his name known on the national stage.
So before we worry too much about who didn't make it, here's a tip of the cap for the six players set to make their All-Star debuts.
Begin Slideshow

»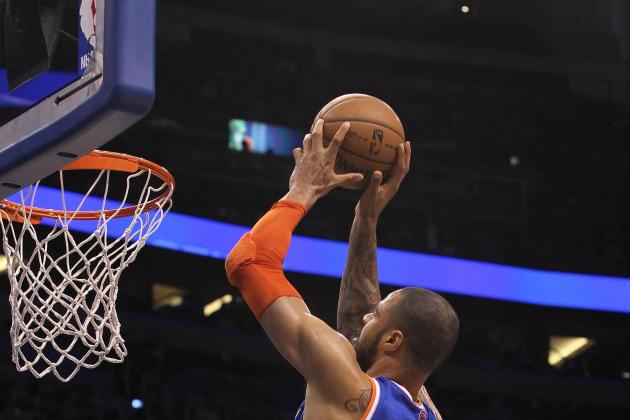 Kim Klement-USA TODAY Sports

By the numbers
Age: 30
Experience: 12th season
Notable Stats: 12.2 points, 11.0 rebounds, 67.4 FG%, 21.4 PER
How he got here
There isn't a statistic around to measure a player's ability to change the culture of a franchise. As soon as one's developed, though, expect Chandler to emerge as the career leader in the category.
Coach Mike Woodson has helped instill a defensive mindset in his players, but Chandler's been the one helping to implement that idea on the floor.
But he's helped transform an organization before (see: Mavericks, Dallas), yet didn't get any All-Star love that time around.
So why is this year any different?
While he's elevated the play of his teammates on the defensive end, he's taken this Knicks offense to literal new heights. With Carmelo Anthony, J.R. Smith and Raymond Felton threatening off the dribble and a slew of marksmen surrounding them on the perimeter, Chandler's finishing ability on the back end of alley-oops has provided yet another dimension for defenses to account for.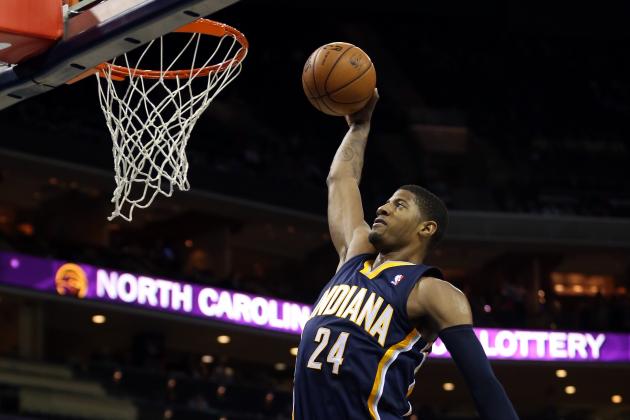 Streeter Lecka/Getty Images

By the numbers
Age: 22
Experience: Third season
Notable Stats: 17.3 points, 7.8 rebounds, 3.7 assists, 1.7 steals
How he got here
Given his meteoric rise through Indiana's ranks (he's increased his scoring by nearly five points per game each season), one has to wonder if his numbers would've been affected at all had Danny Granger not missed the first half of the season.
The fact that Granger hasn't played a minute and the Pacers have remained one of the Eastern Conference elites just cemented George's position on this roster.
His game is perfectly suited for the street-ball exhibition that makes up the All-Star Game's first 42 minutes. There isn't an athletic finish he can't make, not to mention if he heats up, he can wow a crowd off his shooting alone.
And when the game tightens up over those final six minutes, don't be surprised if George stays on the floor. He's as physically intimidating as any perimeter defender in the league.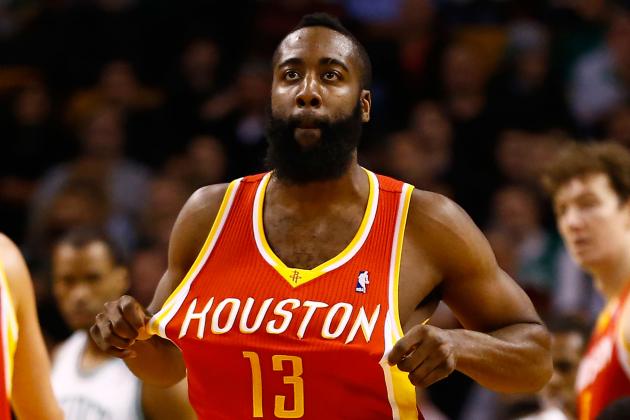 Jared Wickerham/Getty Images

By the numbers
Age: 23
Experience: Fourth season
Notable Stats: 25.8 points, 5.4 assists, 4.5 rebounds
How he got here
Although there were faint grumblings over how much he'd be affected by the Rockets' recent skid, Harden's individual numbers silenced those critics.
It's something he's made a habit of doing in Houston.
There are no more questions about his ability to lead a team. Or whether or not he's actually worthy of his max contract.
The numbers speak for themselves.
Like George, Harden can shoot or slam his way into the hearts of the Houston fans. Not to mention he's got the court vision, creativity and explosiveness to impress on either end of an alley-oop.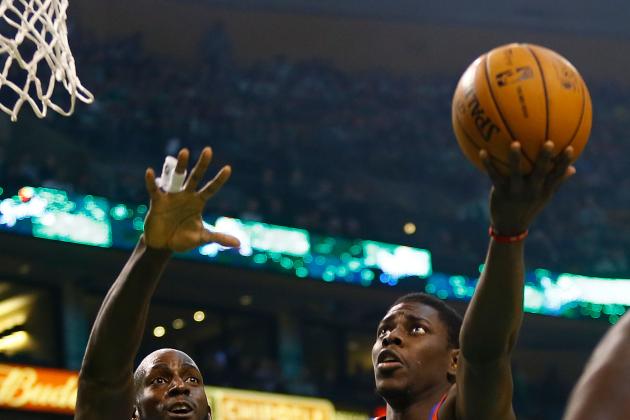 Jared Wickerham/Getty Images

By the numbers
Age: 22
Experience: Fourth season
Notable Stats: 19.0 points, 9.0 assists, 1.4 steals
How he got here
Scouts kept assuring us that shipping out Andre Iguodala was a necessary move for Holiday to reach his potential.
It didn't take the former UCLA star long to prove them right.
With Iguodala out of the equation and Andrew Bynum still missing in action, Holiday has proven his ability to carry a franchise.
He's scoring and assisting at career rates. His individual defensive exploits are some of the best at the position.
The 76ers are on the outside of the playoff picture for now, but Holiday has willed his club to within striking distance.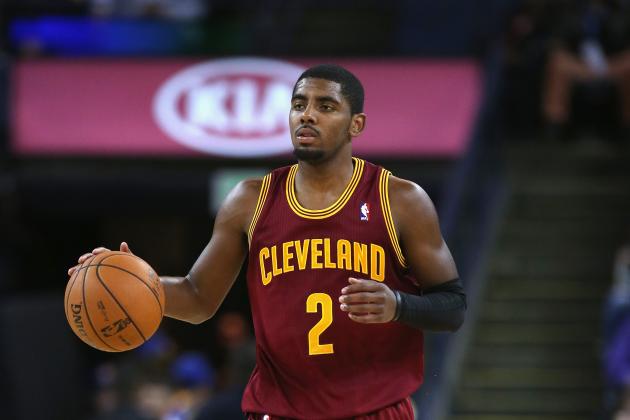 Ezra Shaw/Getty Images

By the numbers
Age: 20
Experience: Second season
Notable Stats: 23.7 points, 5.7 assists, 1.8 steals
How he got here
Team success plays a big factor in All-Star selections.
But it's not the only factor in the equation. Not when a player dominates the way Irving has.
He's planted himself firmly in the ranks of the NBA's best point guards. Considering the strength of the teammates of those other floor generals and the limitations of Irving's Cleveland teammates, that's an accomplishment in itself.
What's scary for those players still clinging to a reputation above Irving is the fact that we haven't yet seen anything close to his best.
The natural point guard ability that had scouts buzzing even after limited collegiate experience has been diluted given the offensive limits of his teammates. Forced into a scoring role that works against his natural instincts, he's proven he can more than hold his ground in whatever position his team needs him to fill.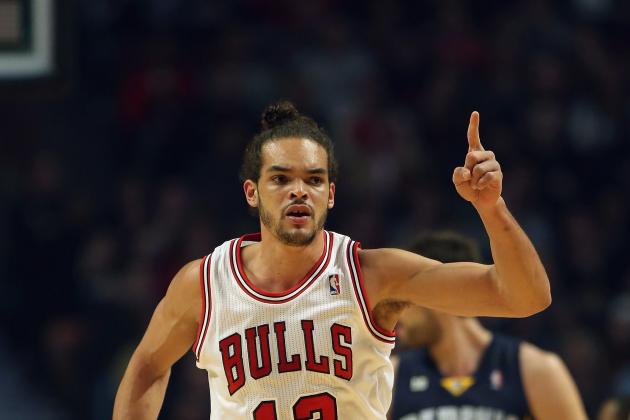 Jonathan Daniel/Getty Images

By the numbers
Age: 27
Experience: Sixth season
Notable Stats: 12.2 points, 10.9 rebounds, 4.0 assists
How he got here
The All-Star selection of teammate Luol Deng may have been in jeopardy had Derrick Rose not been rehabbing a torn ACL, but I'm not so sure you can say the same about Noah.
He's a rare talent, even among the world's greatest players.
A hustle player doesn't typically bring the basketball IQ, footwork and instincts that Noah possesses. He dominates games without dominating the scoreboard, keeping the offense flowing, battling for extra possessions or simply outworking his opponents and creating plays that weren't even there.
He's versatile and reliable, playing over 38 minutes per night and missing just one of Chicago's first 41 games.
It's tempting to say he could even fill the rare role of All-Star villain, but I'm not convinced his energetic play won't make him a fan favorite.