Power Ranking MLB Stadiums Based on the Intensity of Their Crowd Noise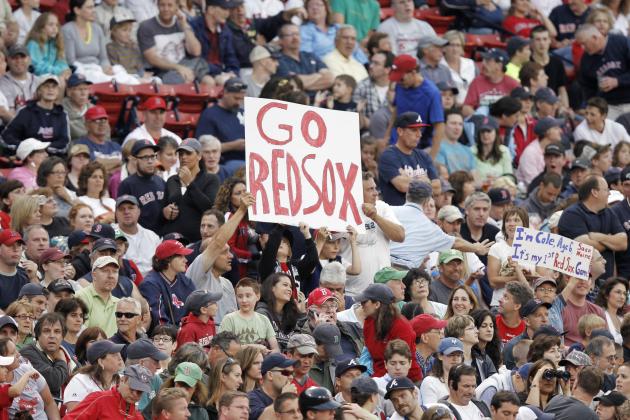 Winslow Townson/Getty Images

With just 65 days separating us from Opening Day, MLB stadiums all over the country will be packed with eager fans ready to start a new season.
Some fans will obviously have more reason to show up than others, but even the worst rosters in baseball can bring out the best in a loyal fanbase.
It's hard to quantify just how much noise crowds can create, but the lowest common denominator in any instance is attendance.
A boatload of superstars have been changing rosters this offseason, so there should be plenty of renewed interest in some franchises, but not everyone will be in the same boat, as other franchises may see themselves struggling to draw a crowd after a disappointing winter.
With that said, here are some of the most electric crowds to take in if you're looking to go on a ballpark tour in 2013.
Begin Slideshow

»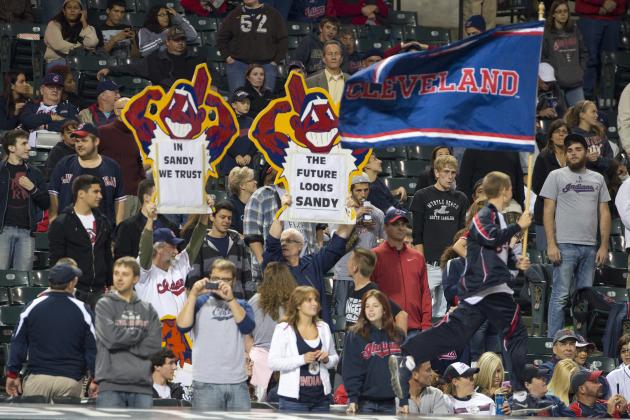 Jason Miller/Getty Images

2012 Average Attendance: 19,797
Despite fielding competitive teams for the past two seasons, the Cleveland Indians have struggled to draw fans to Progressive Field over the past few seasons.
Offseason additions like Nick Swisher will be a welcomed sight in the Indians clubhouse, and while they'll still face an uphill battle to contend in the AL Central, they're definitely headed in the right direction.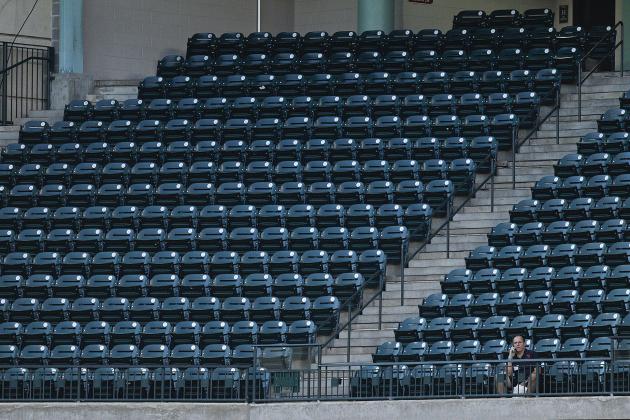 Bob Levey/Getty Images

2012 Average Attendance: 19,848
It's been a rough few seasons for the Houston Astros faithful, as the team has lost at least 100 games in each of the past two years and things won't get any easier with a move to the AL West.
With a payroll of less than $25 million heading into the season, it's hard to believe fans will have many more reasons to cheer in 2013.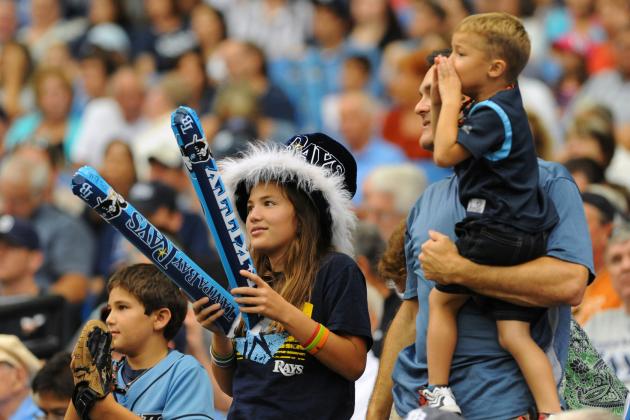 Al Messerschmidt/Getty Images

2012 Average Attendance: 19,255
Despite fielding team after team that contends in one of the hardest divisions in baseball, the Tampa Bay Rays have struggled to fill Tropicana Field and consistently rank in the bottom of the league for attendance.
With James Shields, Wade Davis, B.J. Upton and Carlos Pena all gone heading into the season, it's hard to see their attendance heading in the right direction in the immediate future.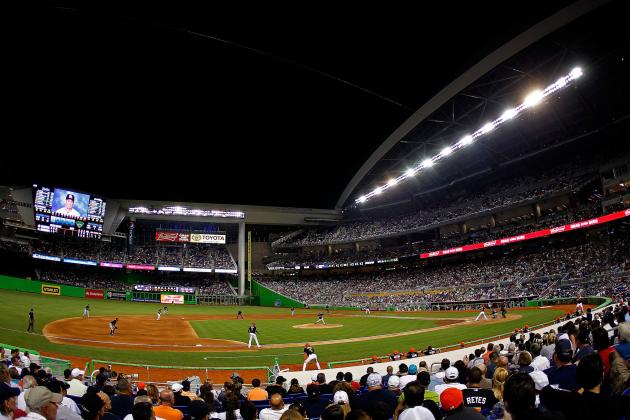 Mike Ehrmann/Getty Images

2012 Average Attendance: 27,400
Less than a year ago Marlins Ballpark opened to much fanfare in south Florida, and the new-look roster came along with many expectations that weren't in any way reached.
In its inaugural season, the ballpark still saw less than 30,000 fans on a nightly basis, and with the team's clubhouse stripped of nearly all of its stars, there will be no shortage of open seats in 2013.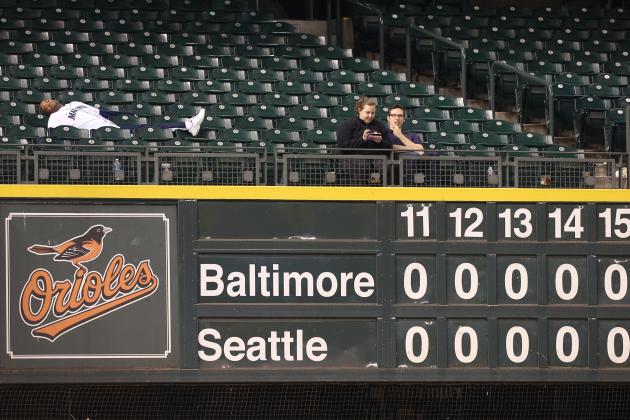 Otto Greule Jr/Getty Images

2012 Average Attendance: 21,258
The Seattle Mariners have one of the best starting pitchers in the league in Felix Hernandez, and his loyal following ensures a raucous crowd any time he takes to the mound.
Unfortunately for the Mariners' marketing department, King Felix can't pitch every day.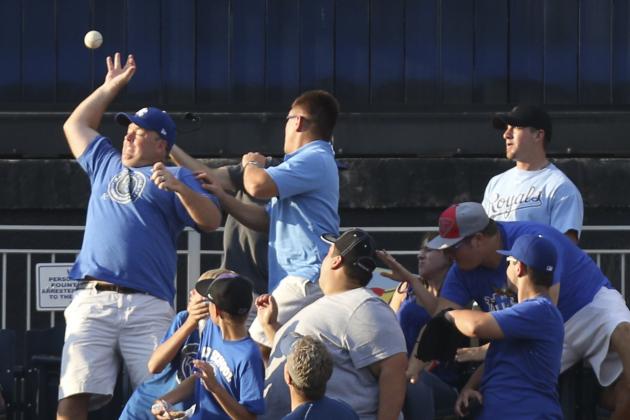 Ed Zurga/Getty Images

2012 Average Attendance: 21,748
Kansas City got a jolt last season when the team played host to the mid-summer classic, putting the eyes of the baseball world on the Royals if only for a week.
They've got some big-name additions coming into Kauffman Stadium in 2013, not the least of which is James Shields, and with some support from the fanbase, it wouldn't be a shock to see the Royals emerge as one of MLB's most surprising teams this season.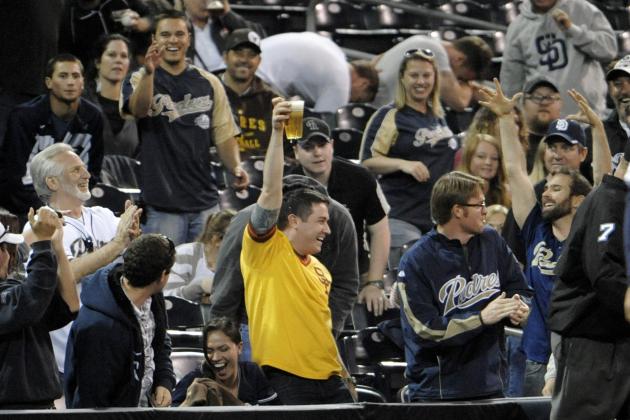 Denis Poroy/Getty Images

2012 Average Attendance: 26,218
Built on a relatively small footprint in San Diego, Petco Park is one of the more unique ballparks recently erected.
The Padres will likely continue to go through growing pains as the NL West is shaping up to be an immensely tough division, but the team still manages to draw a good crowd—something that bodes well for the home team.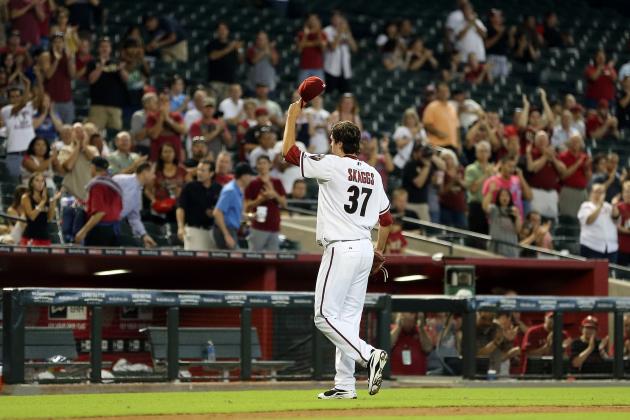 Christian Petersen/Getty Images

2012 Average Attendance: 26,884
The move we all anticipated finally went down this week when months of speculation finally led to Diamondbacks outfielder Justin Upton joining his brother B.J. in Atlanta.
Arizona still has plenty of talent left on their roster, and though they don't generally draw the biggest crowds, they should have plenty of support heading into 2013.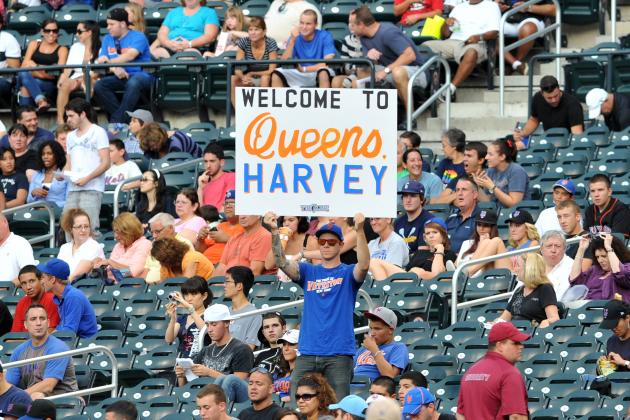 Jason Szenes/Getty Images

2012 Average Attendance: 28,035
With one of the best stories in baseball last season, R.A. Dickey was one of few bright spots for the New York Mets fanbase.
Since Dickey is now a member of the Blue Jays, they'll hope top prospects Travis d'Arnaud and Zack Wheeler are ready sooner rather than later if they hope to have something to cheer for in 2013.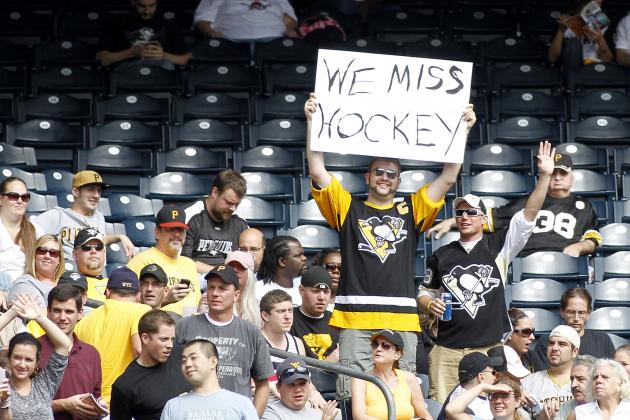 Justin K. Aller/Getty Images

2012 Average Attendance: 26,148
The fans in this picture finally got their wish last weekend when hockey made its return, and while the Penguins get into the swing of things, the Pirates are just a few weeks away from spring training.
They haven't been all that active this offseason, but it'll be hard to count the Pirates out in the NL Central in 2013, and fans will no doubt be flocking back to PNC Park once spring rolls around.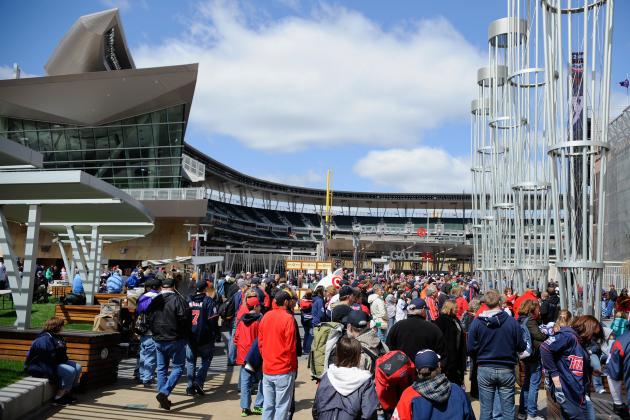 Hannah Foslien/Getty Images

2012 Average Attendance: 34,275
The Minnesota Twins are three years into their tenure at Target Field, and though the first season yielded an anticipated playoff appearance, their past two seasons have been quite forgettable.
During its best days, the stadium can be as loud as any other in baseball, but if the team continues to struggle this season, the newness of the stadium will wear off quickly, which could yield plenty of empty seats.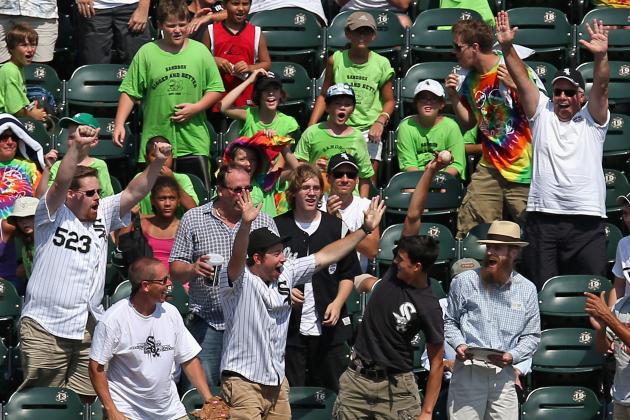 Jonathan Daniel/Getty Images

2012 Average Attendance: 24,271
The Chicago White Sox narrowly missed a postseason appearance last season, surprising many in holding a lead in the AL Central for a good part of the season before ultimately falling to the Detroit Tigers.
Despite their efforts, the White Sox still drew fewer than 25,000 per game, something they'll want to improve on this year as they look to continue their winning ways.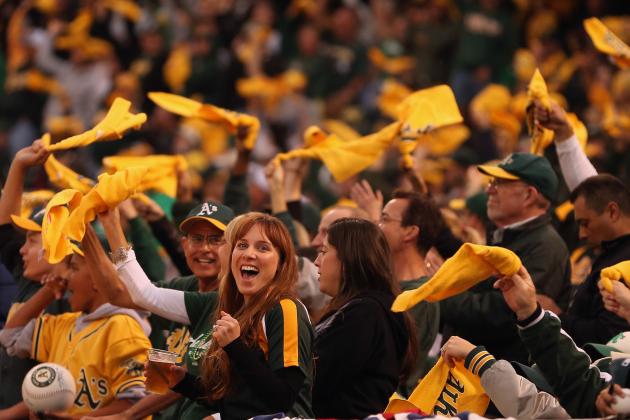 Ezra Shaw/Getty Images

2012 Average Attendance: 20,728
Oakland-Alameda Coliseum may be one of the most spacious stadiums in all of baseball, but it's also one of the most vacant, with the Athletics drawing one of the smallest average crowds in the league.
They surpassed the expectations of many last season, and if they can get off to a strong start again in 2013, their fans will owe it to the team to show up to support them.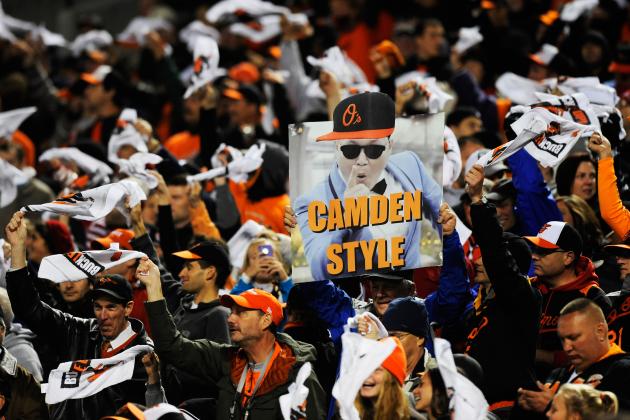 Patrick McDermott/Getty Images

2012 Average Attendance: 26,610
Much like the Athletics, the Baltimore Orioles came out of nowhere in 2012 in making a playoff appearance that saw them narrowly miss out on the ALCS.
They haven't made many moves this offseason to improve their roster, though they should still be in good position to put together a repeat performance again in 2013, something that should have fans in Camden Yards screaming once again.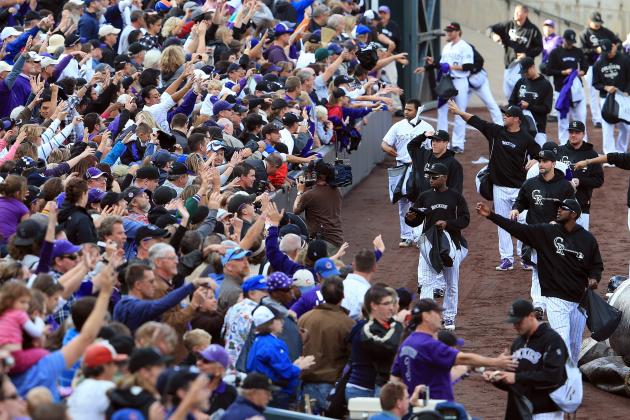 Doug Pensinger/Getty Images

2012 Average Attendance: 32,474
Despite enduring their share of struggles in the NL West over the past few seasons, the Colorado Rockies have still had one of the most loyal fanbases in baseball, a true testament to those in the Mile High City.
With a very young roster once again in 2013, the Rockies will face an uphill battle in their division, but through it all, there will no doubt still be fans supporting them.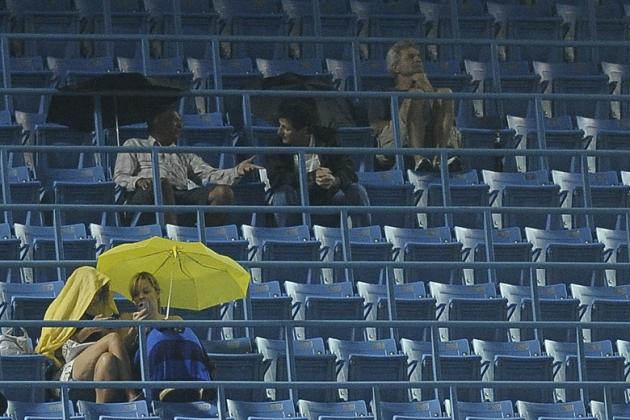 Brad White/Getty Images

2012 Average Attendance: 25,921
As the only remaining team north of the border, the Toronto Blue Jays have an entire nation behind them and will no doubt have plenty of interest heading into 2013 after their active offseason.
Adding a plethora of stars should instantly vault the Blue Jays into contention in the AL East, and with all the hope in the world heading into the lineup and rotation, Rogers Centre will be a rocking stadium once again.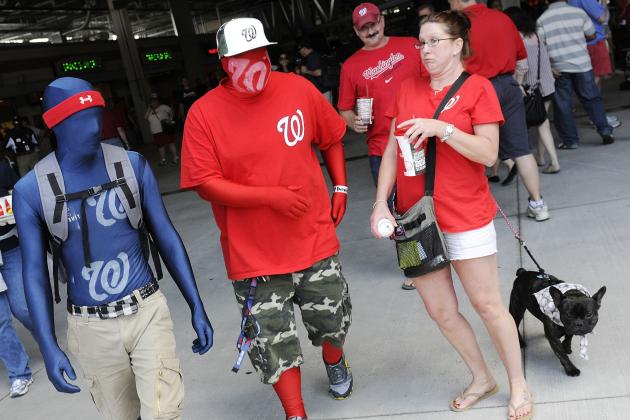 Jonathan Ernst/Getty Images

2012 Average Attendance: 30,010
With two of the best young stars in the league on their roster, the Washington Nationals should be a perennial postseason contender for years to come.
Their run ended prematurely in 2012, but with an improved roster, they'll be an NL favorite again in 2013 and should have plenty of fan support.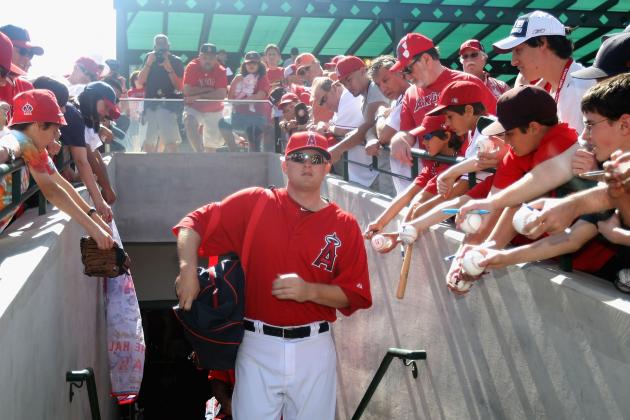 Christian Petersen/Getty Images

2012 Average Attendance: 37,799
The 2012 season may not have ended like they planned, but the Los Angeles Angels still gave fans plenty of reasons to show up on a nightly basis, with stars like Mike Trout proving that the future is now.
They'll no doubt hope that Albert Pujols doesn't get off to another slow start this time around, and with Josh Hamilton no longer on the opposing team, their offense should be one of the most potent in all of baseball.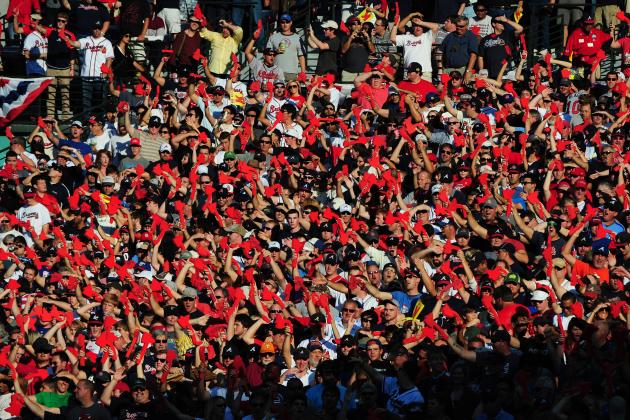 Scott Cunningham/Getty Images

2012 Average Attendance: 29,878
The Atlanta Braves already had a successful offseason by many accounts with the signing of star outfielder B.J. Upton to a long-term contract, but the team wasn't done there as they pulled off a blockbuster trade this week, bringing his brother Justin over from Arizona.
It will be a tough run in the NL East with Philadelphia and Washington set to remain competitive, but the mood in Atlanta has to be positive, as there are plenty of reasons for fans to be optimistic.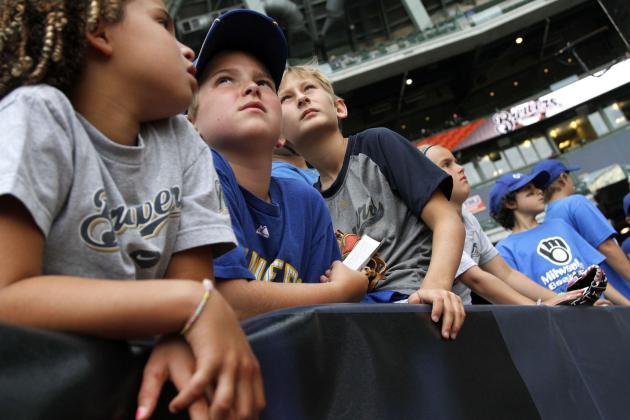 Mark Hirsch/Getty Images

2012 Average Attendance: 34,955
With a passionate fanbase that supports their team through thick and thin, there are few better places to take in a ballgame than Miller Park.
The Brewers narrowly missed out on a postseason appearance in 2012 but with Ryan Braun set to have another MVP-caliber season, there's no reason to think they won't be in the thick of things when September rolls around.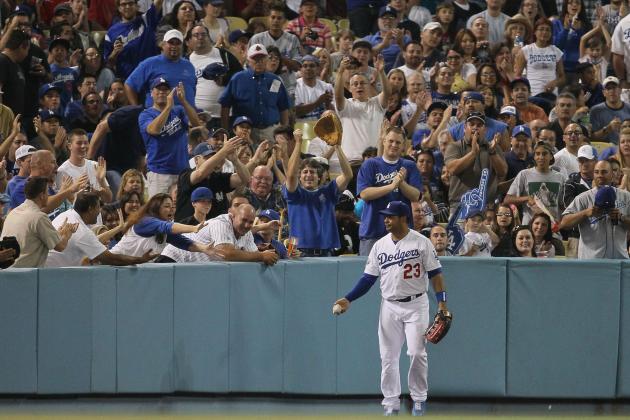 Victor Decolongon/Getty Images

2012 Average Attendance: 41,040
It's amazing how much of a difference a year can make, and there are few bigger examples of this than the Los Angeles Dodgers roster.
With new ownership in place, the team has revamped their roster and proven that money will be no obstacle as they look to bring home a World Series championship for their loyal fans.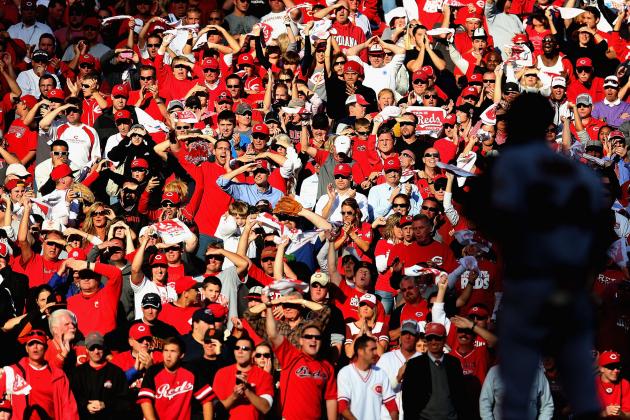 Jonathan Daniel/Getty Images

2012 Average Attendance: 28,978
The Cincinnati Reds may have exited the postseason all too early last fall, but their fanbase will no doubt have a short memory as they look towards this season and all the potential that comes along with it.
They're looking like the team to beat in the NL Central, and an electric atmosphere will no doubt be in play on a nightly basis at the Great American Ballpark.
Doug Pensinger/Getty Images

2012 Average Attendance: 37,383
Fans in Detroit came out in droves throughout last season and were ultimately rewarded with a World Series appearance by their Tigers.
Being swept may have temporarily quelled the mood in the Motor City, but the Tigers will once again be favorites in the AL Central and with a star-studded roster in play, Comerica Park should be rockin' once the season gets underway.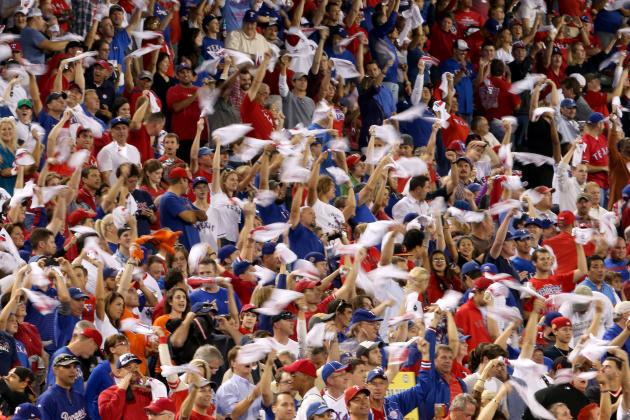 Ronald Martinez/Getty Images

2012 Average Attendance: 42,719
The offseason hasn't been overly kind to the Texas Rangers, who saw Josh Hamilton depart to a division rival and failed to get that top-tier starting pitcher they hoped for.
In any case, the Rangers have one of the most engaged fanbases in all of baseball and with a strong postseason record in the past few seasons, it's hard to believe they'll see any decline this time around.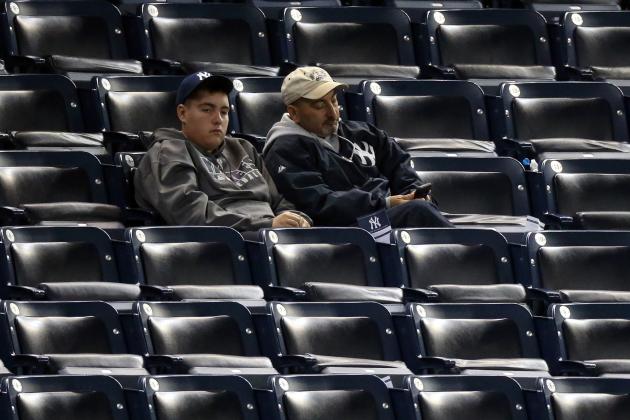 Bruce Bennett/Getty Images

2012 Average Attendance: 43,733
Yankee Stadium itself is a shrine to the biggest names in baseball history and home to one of the most prideful fanbases in all of professional sports.
It can no doubt be an intimidating place for opposing teams to play, though it is interesting that they can average nearly 44,000 fans per game with so many empty seats...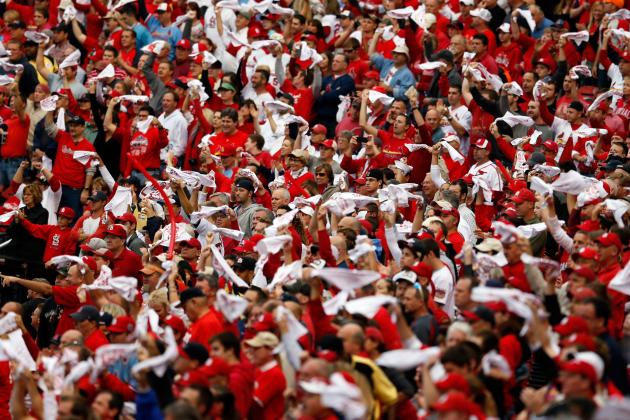 Kevin C. Cox/Getty Images

2012 Average Attendance: 40,272
With the passing of Stan Musial a few days ago, the St. Louis community lost one of the best baseball players to ever set foot on the diamond and a true Cardinals icon.
There isn't a better way for fans in St. Louis to support his memory than to continue to support his favorite team as they've done year after year.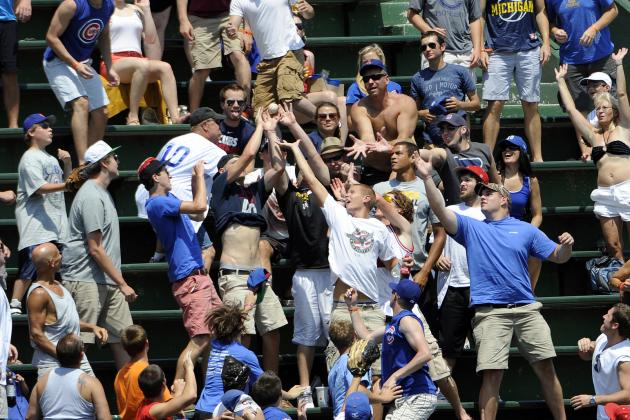 David Banks/Getty Images

2012 Average Attendance: 35,589
The Chicago Cubs faithful may be one of the most tortured fanbases in all of sports, but that's all that much more a testament to their dedication to the team they've loved for generations.
I have to believe the Cubs will eventually get back to the postseason and ultimately win that elusive world championship, and when it does happen, you had better believe Wrigley Field will be the most electric place on the planet.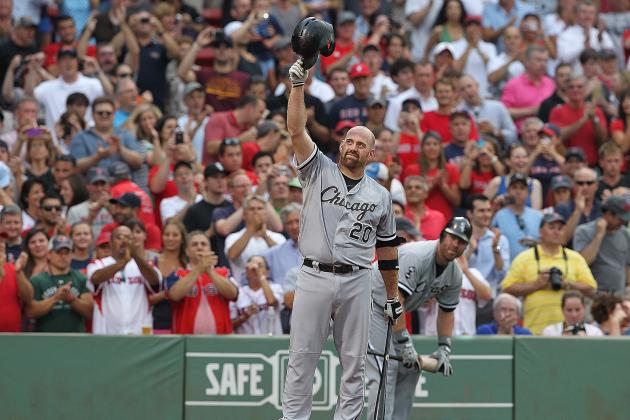 Jim Rogash/Getty Images

2012 Average Attendance: 37,567
There are few stadiums in baseball that have as rich of a history as Fenway Park.
The Boston Red Sox have one of the most dedicated fanbases in all of sports and though they've endured their share of struggles over the past few seasons that hasn't in any way stopped them from showing more emotion than any other.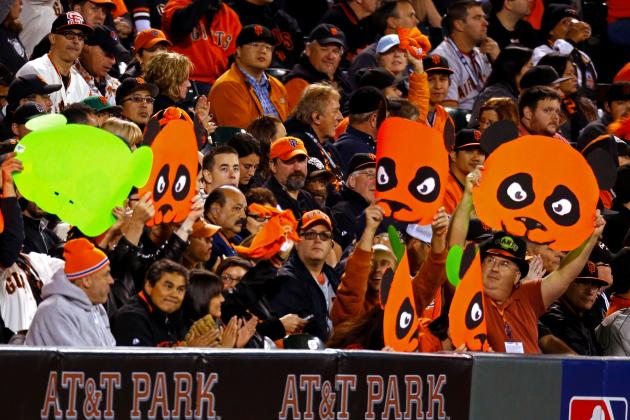 Jason O. Watson/Getty Images

2012 Average Attendance: 41,695
There isn't a better way to gain support of your fans than putting a winning product on the field, so it's no surprise that AT&T Park is one of the best atmospheres in all of baseball.
As the reigning World Series champions, the Giants will no doubt have plenty of support by the bay in 2013, and with a roster capable of a repeat performance, we'll likely be witnessing some more October baseball in McCovey Cove this fall.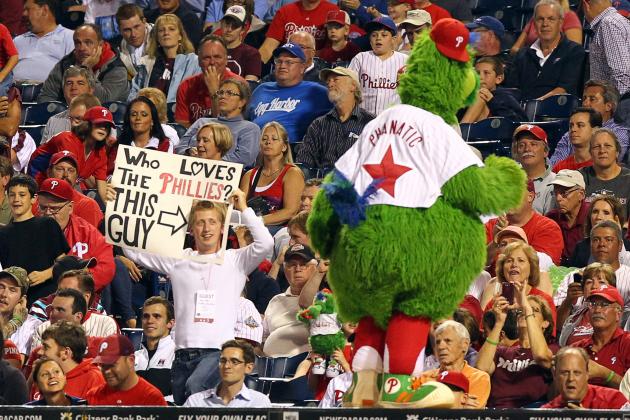 Hunter Martin/Getty Images

2012 Average Attendance: 44,021
It seems to be a general stereotype that Philly fans are the most arrogant in the sports world, but it's often times hard to draw the line between arrogance and passion.
A lackluster 2012 campaign no doubt caused a great deal of frustration in the City of Brotherly Love, but the Phillies still led the league in attendance with nearly 45,000 fans showing up every night.
The NL East has gotten more competitive this offseason, meaning that things won't get any easier for the Phillies, but with one of the best rotations in all of baseball, they'll surely have the fans on their feet all season long.