New York Rangers: 5 Reasons Time Is Running out in Their Stanley Cup Window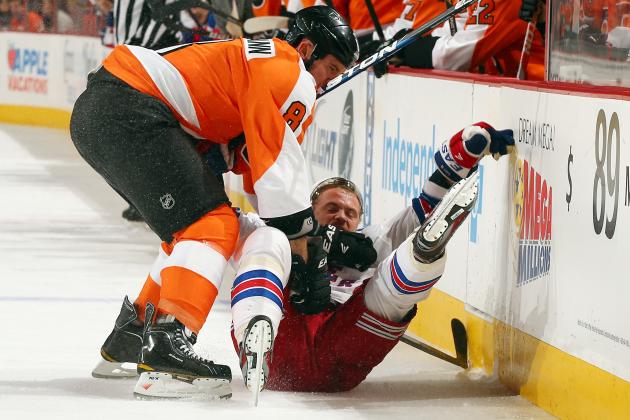 Elsa/Getty Images

We are just about one week into the 2013 NHL season and it seems the New York Rangers will face stiff competition in the Eastern Conference.
Several teams have gotten off to hot starts and the Rangers haven't provided much support to Henrik Lundqvist, but you can't win a Stanley Cup in January.
The Rangers still believe they can become the 10th different team to hoist the Cup over the last 10 seasons.
So, why should they feel urgent to go two steps further (getting to the finals and then winning it) than they did last season?
Let's investigate:
Begin Slideshow

»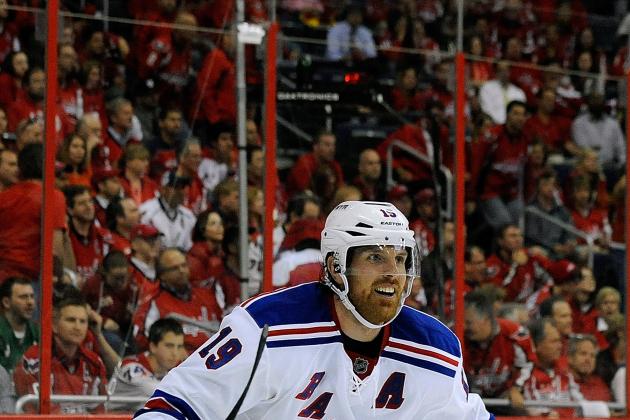 Patrick McDermott/Getty Images

I'm not going to tell you that Mike Rupp, 33, or Taylor Pyatt, 31, are crucial pieces to the Rangers' success, but Brad Richards, 32, is.
Richards' point total has declined each of the last three seasons and there's no arguing that he is past the peak of his career. The question is how many more years can he play at the highest level.
The answer is at least this season.
Richards has a lot of responsibility as the top-line center and if he's lost the slightest bit of quickness or strength, that can be the difference between a win and a loss.
It's also worth noting that Marian Gaborik turns 31 in February.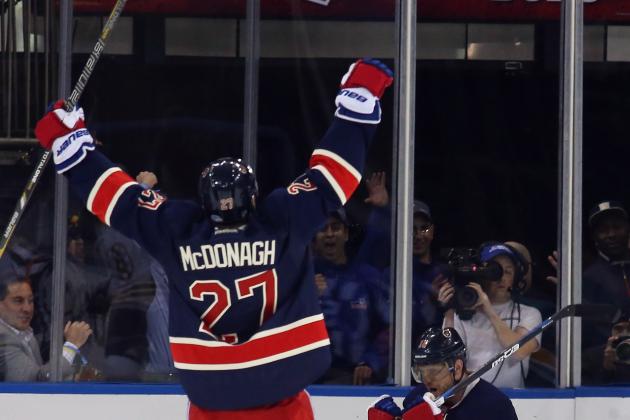 Bruce Bennett/Getty Images

Actual live hockey games are back but I need to reluctantly talk about contracts for a slide.
The Rangers have two very important players that will become restricted free agents at the end of the season: Ryan McDonagh and Derek Stepan.
McDonagh will probably finish the season as one of the NHL leaders for time on the ice, and Stepan is one of the best young centers in the league.
It's possible and even probable that McDonagh and Stepan will both receive very generous offers from other teams, which the Rangers would have to match if they want to keep them.
The Rangers have about $10 million in extra cap space for next season, and both McDonagh and Stepan will get sizable raises, regardless of the offers from other teams.
The Rangers will do everything in their power to keep them both, but hockey is a business first and contract offers can be surprising.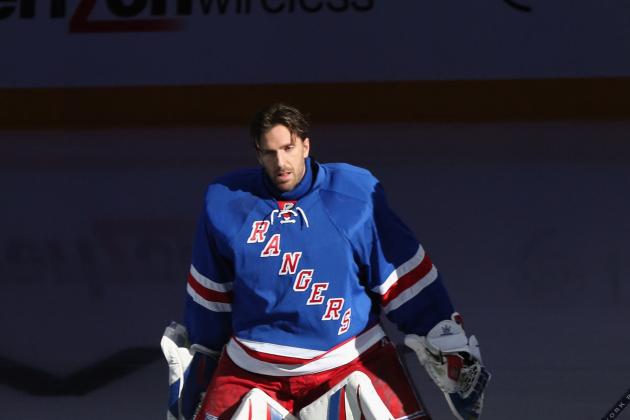 Bruce Bennett/Getty Images

Current holder of the Vezina Trophy, Henrik Lundqvist was easily the Rangers' best and most important player during their 2012 playoff run.
This season Lundqvist will be disappointed with his 14 goals against and his save percentage, which is below 90 percent.
However, opponents have been getting very high quality shots off against the Rangers and Lundqvist has been playing well, despite what the numbers suggest.
The Rangers will need Lundqvist to be as good, if not better, than he was last season if they want to make a run at the Cup.
Lundqvist has the skill and quality; it's just a matter of him staying hot for about five months, which is a big ask.
Jared Wickerham/Getty Images

John Tortorella seems to have the full confidence of owner James Dolan as well as the Rangers players.
The media, not so much.
Throughout his career, Torts has taken a lot of grief during the playoffs for his prickly demeanor and reluctance to share information.
If there's one thing that annoys the media, it's silence and Torts does not concern himself with appeasing the guys in the press room.
If the Rangers are underperforming, Torts will be blamed. If they're winning, but doing it by blocking lots of shots, Torts will be blamed.
I fully believe Torts is the right coach for this team for this season and beyond, but New York is a "what have you done for me lately" city and knee-jerk overreactions happen all the time in sports in big cities.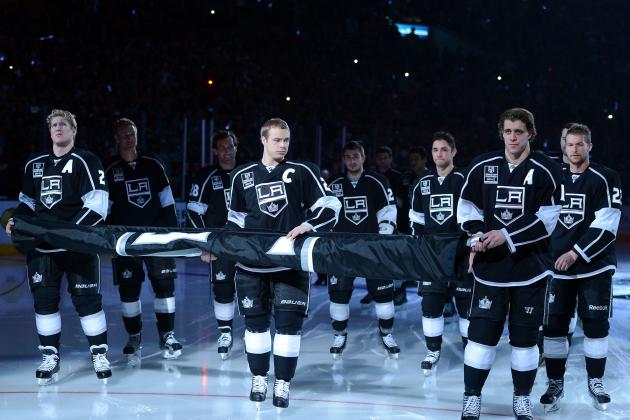 Harry How/Getty Images

Sometimes, a trend from one sport can be applied to a different sport. And sometimes you can use an unrelated fact to make a point.
To borrow from the NFL, the two teams facing off in the Super Bowl, Baltimore and San Francisco, are the two teams that lost in their respective conference championship games last season.
Getting that close to glory and coming up short is a great motivator to improve in the offseason. If the NFL model applies to this NHL season, then we should expect to see a Stanley Cup Final matchup of Rangers vs. Coyotes.
Some things are inexplicable...like how an eighth-seeded team from L.A. can win hockey's greatest trophy.