"The House that Steinbrenner Built": The Yankees' First Workout Digitally Captured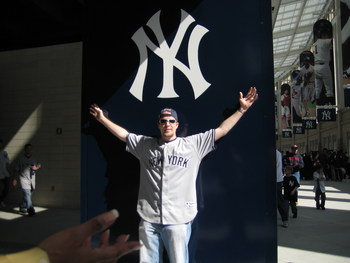 As one of the lucky 15,000-20,000 fans that walked through the turnstiles and into baseball Heaven yesterday, I was not sure what to expect.
My mind was overcome with a violent mixture of sadness, bitterness, excitement, awe, admiration, and amazement.
The adjectives stop there, because shortly thereafter I was rendered speechless.
There exists countless areas of the first base side of the stadium which provide an eerie glimpse inside "The House that Ruth Built."
Joy quickly turns to depression as if I am struggling with bipolar disorder, but it was virtually impossible to remain in that condition.
Sadness brought a knife to a gun fight, and everyone in attendance was left scooping their jaws up off of the newly finished stadium floors.
Here is a glimpse into the team's first steps, swings, and throws in their new home:
"The Great Hall"
The New Facade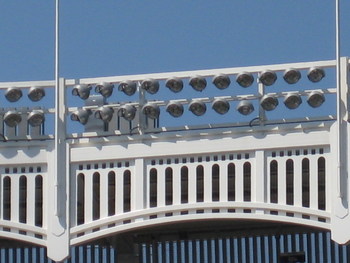 Team Stretch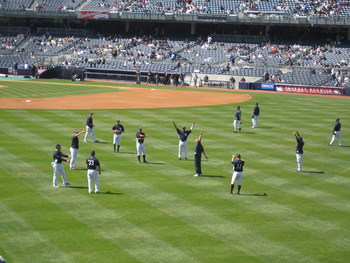 C.C. Sabathia Warms Up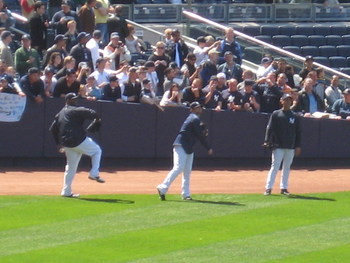 Melky Cabrera Shows Off His Cannon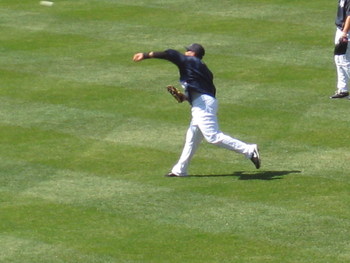 Stadium View: Right-Center Field Bleachers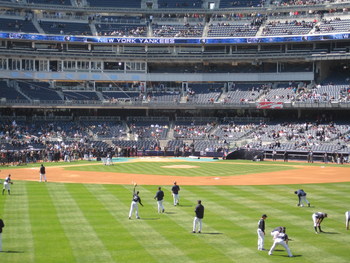 Derek Jeter Turning a Double Play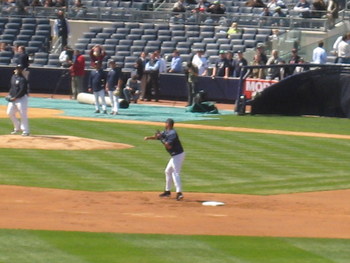 Mariano Rivera Enters the Bullpen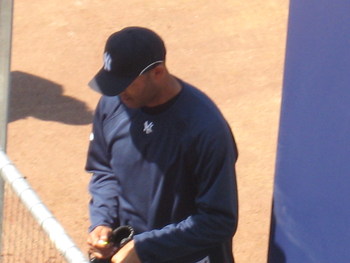 Rivera's First Jog from the Bullpen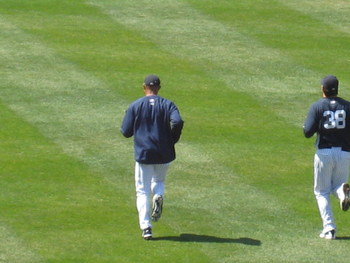 I could not help but think, "Cue Metallica's Enter Sandman."
Damon Hits Stadium's First Home Run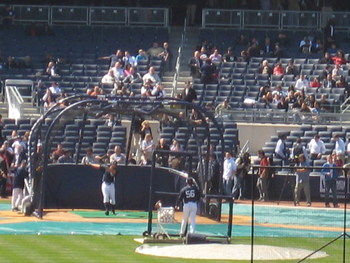 Mark Teixeira's First Yankee Swing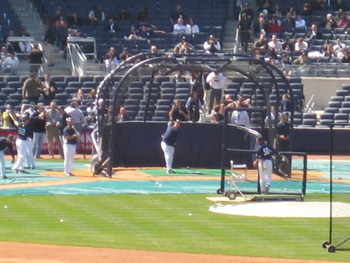 Nick Swisher Saying Hello to the "Bleacher Creatures"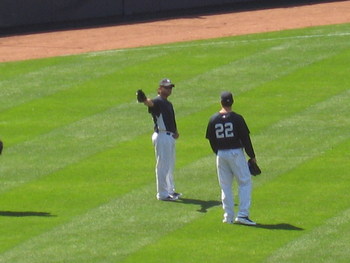 The Bleacher's "Obstruct-O Vision" TV Set-Up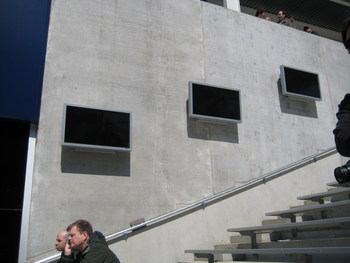 Due to an enormous steakhouse installed in center field, sections of the bleacher seats do not have full sight access to the field. As a result, the Yankees have installed what I call "Obstruct-O Vision" to help ensure fans do not miss any of the action.
Hideki Matsui Lets It Loose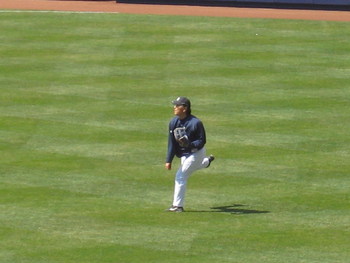 Melky Cabrera & Brett Gardner Play Nice in Center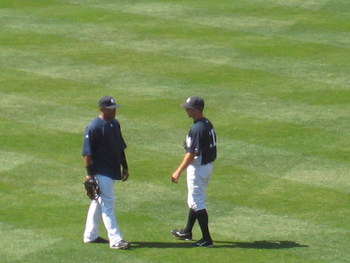 Stadium View: Looking Out from Behind the Yankee Dugout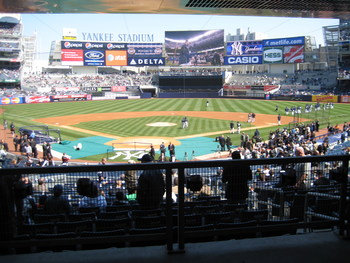 This picture was taken shortly after the Yankees' giant video board in center field was turned on.
Me in Babe Ruth Plaza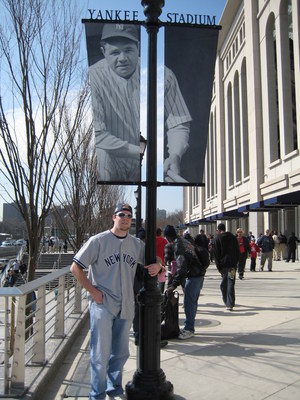 ...and we end the sneak preview with....
Where else could a slide show of the new Yankee Stadium end than with the man responsible for the building across the street? None of this would have been possible without Ruth's contributions and ability to lift the Yankees into relevancy.
I tried to use as many field/player shots as possible, as I know you are not interested in me posing all over the stadium.
Unfortunately, the bleacher seats do not have a great view of the monumentally large video board in center field, and the Yankee Museum was closed for construction.
I hope I provided a glimpse into what to expect upon your first entrance into the "Eighth Wonder of the World."
The players were having a blast out there, and I had one of the best days of my Yankees fanhood.
Keep Reading

New York Yankees: Like this team?