5 Reasons Why 2013 Will Be Better Than 2012 for the New York Giants
Elsa/Getty Images
New York will have its fortunes flipped in 2013
As the defending Super Bowl champions, the New York Giants struggled to play at a consistently high level in 2012. Whenever their fans started getting excited about this team, their delight inevitably turned to despair.
If you're a Giants fan searching for a silver lining as we move toward the 2013 season, you've come to the right place.
The Giants should be cautiously optimistic about their chances to climb back into contention. Here are five reasons why New York will be an improved team next season.
Begin Slideshow

»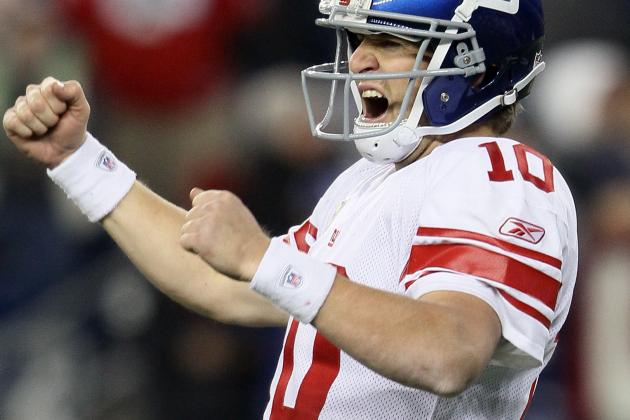 Elsa/Getty Images

Take a minute to examine the upcoming games for the Giants next season (in no particular order):
Home: Green Bay, Minnesota, Seattle, Denver, Oakland.
Away: Chicago, Detroit, Carolina, Kansas City, San Diego.
The combined record of these 10 clubs in 2012 was 79-81, which is not nearly as impressive as the 89-70-1 record of the teams New York faced this season.
While an easier schedule doesn't guarantee more victories, it certainly can't hurt.
Only four of these 10 opponents made the playoffs this season. Each of those four teams will have to play on the road against the Giants.
The most intriguing contests of 2013 will come against AFC West opponents.
The "Manning Bowl" between the Broncos and Giants at MetLife Stadium will be a highly anticipated matchup. Meanwhile, it's doubtful fans in San Diego have warmed up to Eli Manning after he spurned them in 2004. Expect a hostile environment when New York travels to California.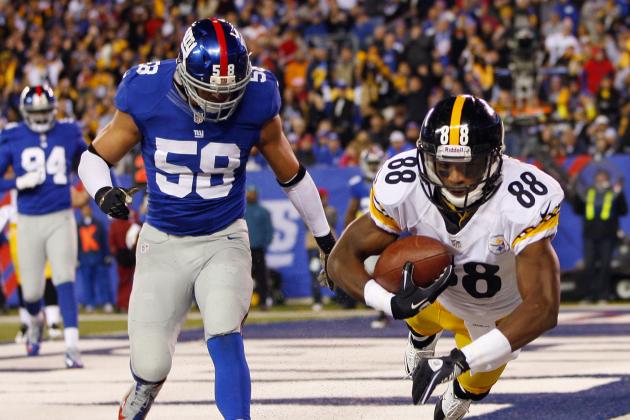 Rich Schultz/Getty Images

New York's front office will have a much clearer picture of its personnel this offseason. The triumph in Super Bowl XLVI hid some of the issues the Giants had with their roster.
For instance, Chase Blackburn's interception against a one-legged Rob Gronkowski invariably swayed the Giants to retain his services.
The NFL is a cutthroat business, but even the most judicious general managers struggle to part company with players who helped propel them to the top. Now that the Giants are coming off a season in which they missed the playoffs, Jerry Reese can better evaluate his team's strengths and weaknesses.
New York's priorities begin and end with improving the defense. This time, certain players won't be able to hide behind a Lombardi Trophy.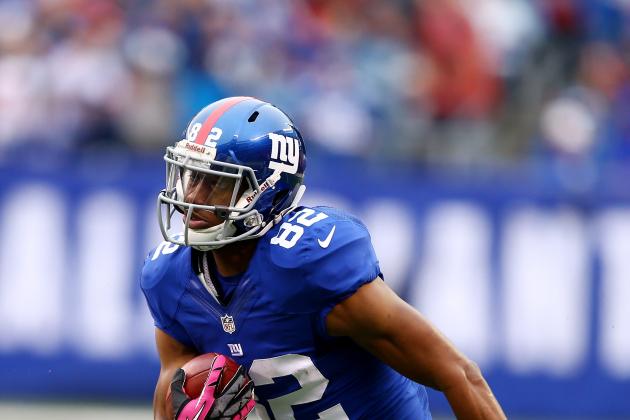 Al Bello/Getty Images

The burden of high expectations will be thrust upon three particular Giants next season.
All three of these rookies experienced a turbulent start to their careers, but the Giants wisely showed increased confidence in them as the season progressed.
David Wilson's failures in pass protection were eventually shored up in 2012. This allowed the the former Virginia Tech Hokie to burst onto the scene with explosive run plays down the stretch.
The Giants also came away encouraged about the prospects of wide receiver Rueben Randle. In the final game of 2012, Randle caught two touchdown passes against the Philadelphia Eagles.
And Jayron Hosley showed promise as a rookie nickel back. Much of New York's fortunes against the pass will depend on Hosley's development against slot receivers.
The Giants are looking for an insertion of youth to make an impact on the field. Wilson, Randle and Hosley are just the trio to do that.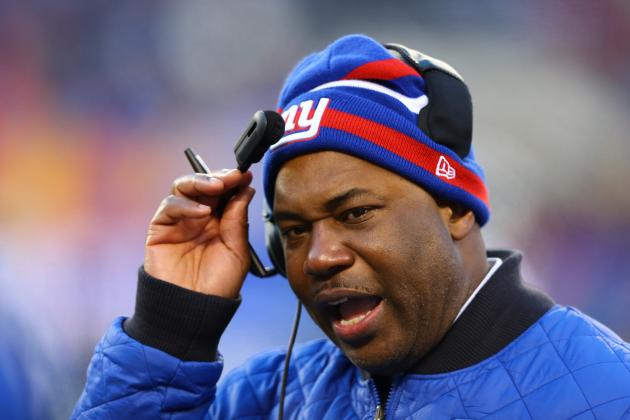 Al Bello/Getty Images

The Giants' defense failed to step up when it needed to in 2012. That, in fact, is the most polite way of describing its performance on the field.
Perry Fewell's unit was an abomination at times this season. It's impossible to imagine it playing any worse in 2013.
The disarray was reflected in the 483 yards per game the Giants surrendered. New York failed to get off the field on third downs and struggled to find its identity.
It's no secret the Giants thrive off their ability to pressure quarterbacks. This was non-existent in 2012, as the pass rush was painstakingly neutralized because the Giants could not stop the run.
When talented players such as Jason Pierre-Paul and Osi Umenyiora are playing an entire game on their heels, an emphasis must be made to recapture an aggressive style on defense. This process will start by stopping the run in 2013.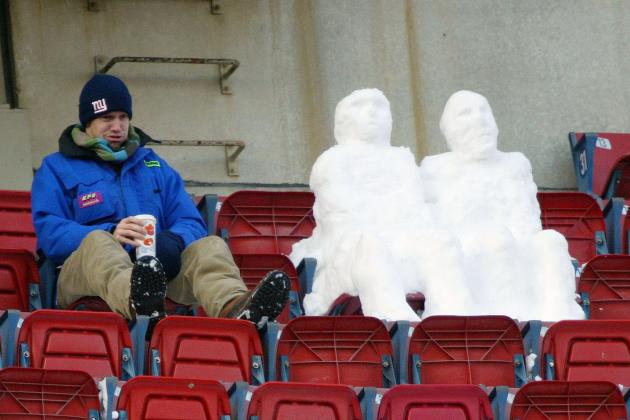 Al Bello/Getty Images

The NFL is probably starting to regret the decision to allow New York (technically New Jersey) to host Super Bowl XLVIII next year. If the brutally cold weather this week is any indication, this Super Bowl will be unlike any other.
Regardless, the opportunity to play and win a Super Bowl on their home turf in what could be Tom Coughlin's last season as coach should provide the Giants all the motivation they need.