NCAA Tournament of All-Time Rosters: Seeds 9-16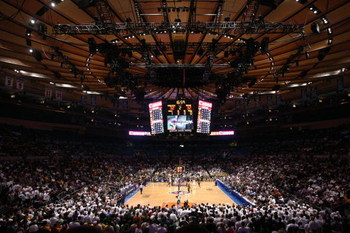 This continues the introduction of 32 programs and their all-time rosters that will square off in a mythical NCAA tournament.
This slideshow features several teams from the Big Ten and the Big East with a mid-major force from the early 1990s. Could some of these teams pull a second-round upset?
Once again, here is the breakdown. All teams are seeded one through 32, so there are no regionals. Teams from the same conference could play each other in the first round.
9. Ohio State Buckeyes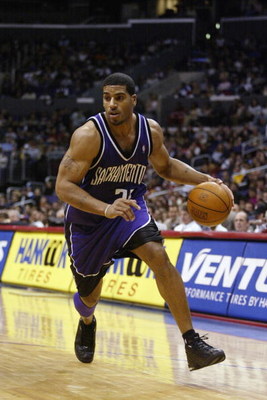 The second unit's backcourt led the Buckeyes to a Final Four and the center went to the championship game.
The first-team center and forward won a championship. The 12th man once had 27 rebounds in a game and ended up becoming one of baseball's most feared home run hitters.
Starters - G Kelvin Ransey, G Dennis Hopson, F Jim Jackson, F John Havlicek, C Jerry Lucas
Second Unit - G Scoonie Penn, G Michael Redd, F Tony Campbell, F Clark Kellogg, C Greg Oden
Last Two - Allen Hornyak, Frank Howard
Coach - Fred Taylor
10. Michigan State Spartans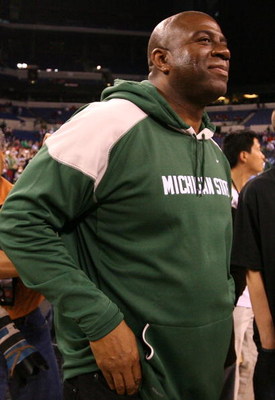 If this team somehow meets up with LSU it may be the best backcourt faceoff of all-time. Two members of the starting frontcourt may have had awesome pro careers had it not been for injuries.
Starters - G Steve Smith, G Magic Johnson, F Jay Vincent, F Morris Peterson, C Greg Kelser
Second Unit - G Scott Skiles, G Shawn Respert, F Jason Richardson, F Zach Randolph, C Kevin Willis
Last Two - Mateen Cleaves, Johnny Green
Coach - Tom Izzo
11. Georgetown Hoyas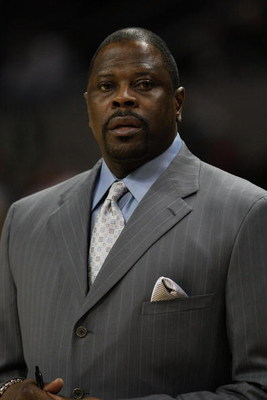 You could argue that this is the best frontcourt in the tournament. It's certainly the most intimidating.
However, they don't have great backcourt depth which could hurt them and maybe lead to a first-round upset.
Starters - G Allen Iverson, G Sleepy Floyd, F Reggie Williams, F Alonzo Mourning, C Patrick Ewing
Second Unit - G John Duren, G Victor Page, F DaJuan Summers, F Jeff Green, C Dikembe Mutombo
Last Two - Mike Sweetney, Othella Harrington
Coach: John Thompson Jr.
12. Duke Blue Devils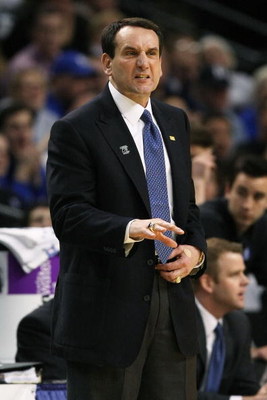 They could be the most-hated team in the tourney. Maybe it's because most of their team was lauded in college but didn't quite fulfill expectations in the pros.
This all-time edition does have a couple of inside studs that has belied their recent "soft" reputation.
Starters - G Jason Williams, G J.J. Redick, F Grant Hill, F Elton Brand, C Carlos Boozer
Second Unit - G Johnny Dawkins, G Art Heyman, F Shane Battier, F Shelden Williams, C Christian Laettner
Last Two - Mike Gminski, Danny Ferry
Coach - Mike Krzyzewski
13. Connecticut Huskies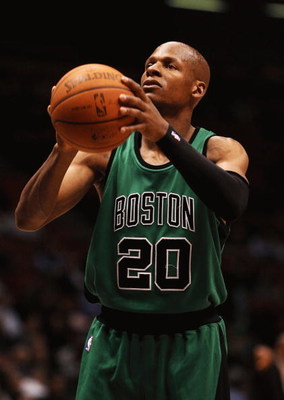 Even though they become a staple on the national scene until the early 90s, the Huskies will still be a force. Six of their players are still in the NBA. One of them will be a lottery pick in June.
Starters - G Khalid El-Amin, G Ray Allen, F Richard Hamilton, F Cliff Robinson, C Emeka Okafor
Second Unit - G Chris Smith, G Ben Gordon, F Rudy Gay, F Donyell Marshall, C Hasheem Thabeet
Last Two - Scott Burrell, Tate George
Coach - Jim Calhoun
14. Louisville Cardinals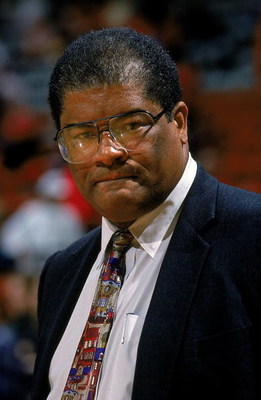 This is one of the most athletic and lean squads in the tourney. Of course, the gentleman in the picture certainly isn't on the lean side but could be their most important. The starting small forward should be a lottery pick in June.
Starters - G Butch Beard, G Darrell Griffith, F Terrence Williams, F Pervis Ellison, C Wes Unseld
Second Unit - G Milt Wagner, G Junior Bridgeman, F Rodney McCray, F Charlie Tyra, C Clifford Rozier
Last Two - Lancaster Gordon, Felton Spencer
Coach - Denny Crum
15. UNLV Runnin' Rebels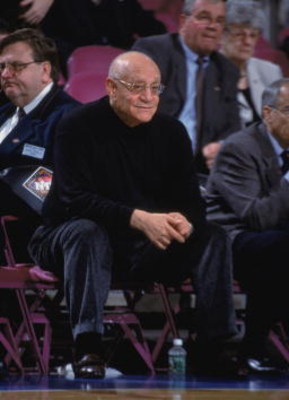 You could put the emphasis on Rebels with this team. Their coach has mixed with the NCAA like oil and water. Some of their players have, to be kind, less than model citizens.
But because Jerry Tarkanian took a chance on most of these players they rewarded his loyalty and have earned a spot here.
Starters - G Greg Anthony, G J.R. Rider, F Stacey Augmon, F Larry Johnson, C Armon Gilliam
Second Unit - G Ricky Sobers, G Glen Gondrezick, F Shawn Marion, F Reggie Theus, C Sidney Green
Last Two - Marcus Banks, Keon Clark
Coach - Jerry Tarkanian
16. Michigan Wolverines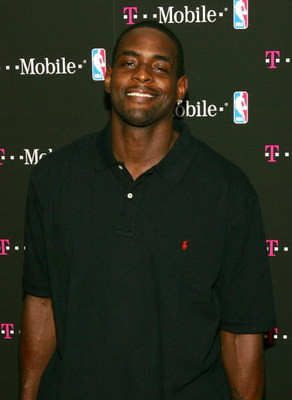 They introduced a fashion trend that never left. Their best recruiting class made it to two straight finals but ended up getting the program on probation, from which they're just beginning to recover.
However, this could the most underrated team from top to bottom. North Carolina should be nervous if they meet in the second round.
Starters - G Jamal Crawford, G Cazzie Russell, F Glen Rice, F Chris Webber, C Roy Tarpley
Second Unit - G Rickey Green, G Jalen Rose, F Rudy Tomjanovich, F Campy Russell, C Juwan Howard
Last Two - Rumeal Robinson, Terry Mills
Coach - Steve Fisher
Tomorrow: Seeds 17 through 24
Keep Reading