The WAGs of Super Bowl XLVII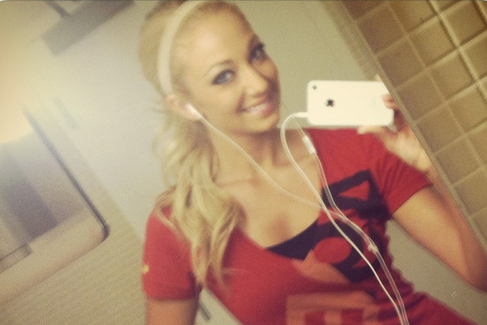 @sarahj_hinton
Besides (potentially) making a hell of a lot of money playing a sport, we all know one of the other benefits of being a pro athlete is rolling thick with some pretty damn good looking ladies.
With the Super Bowl set next weekend between the Niners and Ravens, we're offering up the WAGS from the guys who will be butting heads for a shot at that coveted ring.
Regardless of the the outcome, some of these guys will have quite the stunner to support them no matter if they win or lose.
Begin Slideshow

»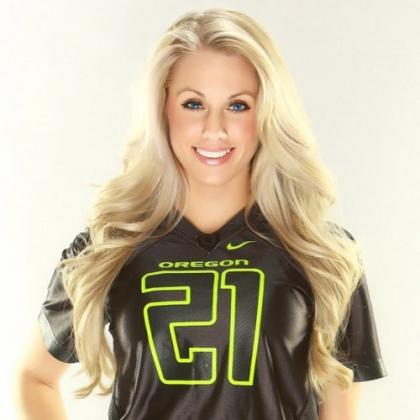 Image via twitter.com
James is known as being one fast dude, so we have a hunch he was pretty swift in sealing the deal with Courtney when he first met her.
Just look at her! We'd lock that up pretty quick too!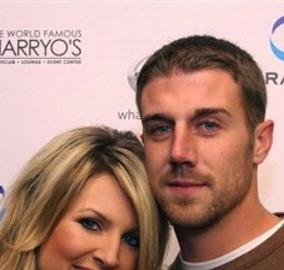 Image via mandatory.com
Smith may have lost his starting gig, but the former No. 1 overall pick has quite the hot lady to come home to and ease his pains with.
We have a feeling that he's never second-string with her around.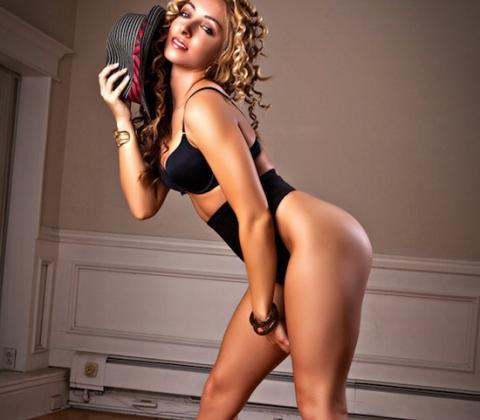 Image via playerwives.com
Walker plays tight end on the football field, but judging by this pic of his chick, he prefers his ladies require a, well, tight end for him to grab onto.
The curves on Racine are just absolutely phenomenal.
Frazer Harrison/Getty Images

Yes, Manningham is on IR after tearing knee ligaments, but that doesn't mean he's still not a huge part of the squad.
Here's to hoping his smokeshow girlfriend Tiffany helps him in his rehab.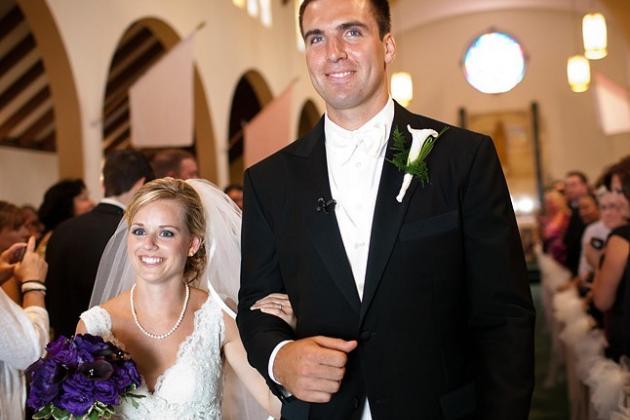 Image via athleteswives.com
Flacco is constantly trying to prove to fans and media that he's an elite QB, but whether or not he actually does earn that praise, we give him his dap for snagging wife Dana.
She's definitely his No. 1 receiver.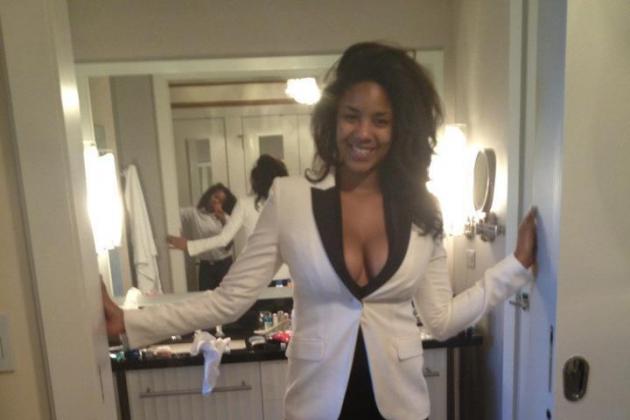 Image via blacksportsonline.com
We know that Corban and Colin aren't together anymore—with Kaep apparently preferring a big booty girl—but she's hot, plain and simple, so we give her due.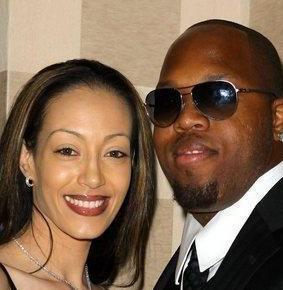 Image via playerwives.com
Though Suggs had some differences with his now wife, slipping a rock on that finger will always ease any pain or arguments they've had in the past.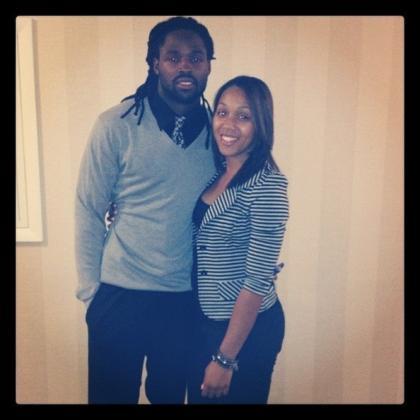 Image via zimbio.com
Torrey Smith has had a really tough year, but has risen above it and proven that he's not only persevered through it all, but he's also a pretty damn good receiver too.
There's no doubt the support from his girl helped him stay positive.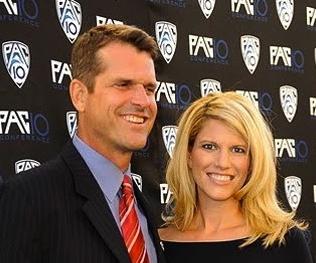 Image via thebiglead.com
Though Layla Kiffin is generally looked at as the hottest WAG of a head coach, it's not hard to see why we toss Sarah's name around in that conversation too.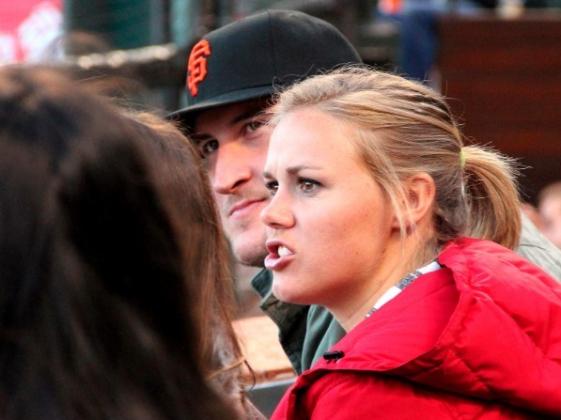 Image via bayareasportsguy.com
When we first saw this pic of the lineman's wife, we thought to ourselves, "Okay, she's cute."
But once we found out Carrie's a women's professional soccer player, we kind of fell in love with her even more.
Sporty, sexy and blonde? We'll take it.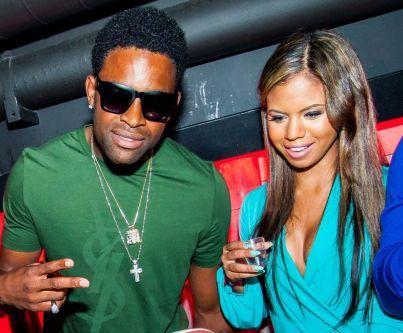 Image via balleralert.com
We looked everywhere we could to try and crack the code on who this girl is, or if she's even in some way involved with the Niners wideout.
After seeing a couple pics of the two of them together though, we're including her because she's a complete dimepiece, regardless of relationship status.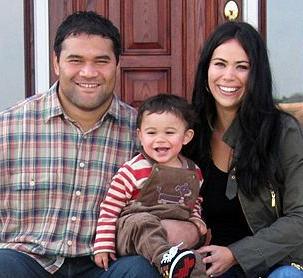 Image via playerwives.com
Haloti's a beast on the field, routinely tossing aside blockers and eating up space for his teammates to make plays, but off the field, you can tell he's nothing but a big softy.
We're sure having a girl who looks like Christina will do that to a guy.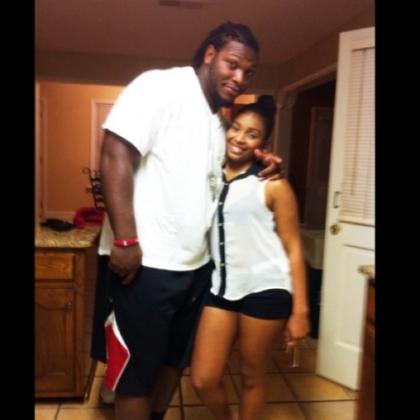 Image via playerwives.com
Looks like Upshaw has had a couple different ladies he's squired around town over the years, but his main girl is currently Deidra, who seems to love sharing their relationship all over social media.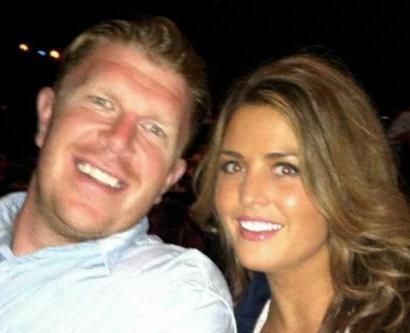 Image via playerwives.com
If you would have told us that the burly lineman would have landed himself a full-fledged hottie like Adrianna, we honestly would have called your bluff.
Real recognizes real though, so we salute the Harvard grad for getting a definite winner.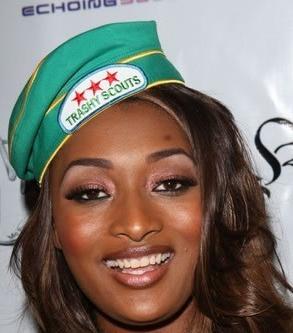 Image via picsdrive.com
Tocarra's a model that the behemoth lineman is pretty happy to have scored.
She's been attacked for her weight fluctuating over the years, but we think she looks fine in this pic, so let her do her.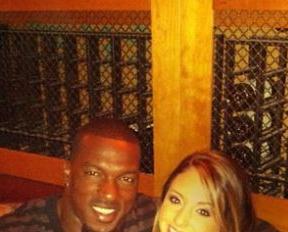 Image via playerwives.com
Willis is one of the top linebackers in the NFL, earning a Pro Bowl invite in each of his first six seasons in the league.
So it's no wonder he's able to tackle a girl as hot as Shenae when he's not tackling the opposition.
When a guy like Ray Lewis gives you praise for your football skills, that's pretty impressive, but when every guy tells you how hot your girlfriend is, that probably feels pretty good too.
Image via trifame.com
There's no denying the fact that Celek has earned himself one of the sports' best new WAGS.
Let's see here, she's blonde, has incredible sex appeal, is a former Hooters bikini model, and looks unbelievable in every picture taken of her.
Celek might not be scoring many touchdowns on the field, but he scored the ultimate touchdown when catching Sarah.