On rapper Big Daddy Kane's debut album, midway through the song "Set It Off," he pays lyrical homage to the most important men in his career. His DJ. His backup dancers.
And, naturally, his barber.
The year was 1988, and Kane was arguably the hottest MC in hip hop. He had skill, charisma, bravado and the most famous hi-top fade in the business.
As always, the rap game and the hoop game paralleled one another when it came to style. The mid-1980s to early-1990s welcomed a wave of players who graced the court with the hi-top fade, and it has become an unmistakable emblem of the era.
In 2013, what's old is new again as a rash of modern NBA players have adopted the retro hair cut in recent years. Who exactly brought it back to the sport is debatable, but Brandon Jennings has been the most high-profile player to rock the look.
It isn't a cut he has worn with regularity, but he has gone to the fade, or versions of it, several times when his career has brought him to biggest stages.
Brandon Jennings shows off his Gumby cut at 2010 NBA All-Star Weekend.
Jennings famously donned a hi-top fade as a high school senior in the McDonald's All-American Game. He did it again for the 2010 Rookie Challenge Game during All-Star Weekend, opting for the angled "Gumby" variation, and he has been known to break it out now and again while playing for the Milwaukee Bucks.
Just like the Fresh Prince, Jay-Z and even Vanilla Ice followed Big Daddy Kane, so too have other young players walked down the new-age hi-top path of Jennings.
Both J.R. Smith and O.J. Mayo have experimented in the barber chair, each with some impressive looks, but neither has spent any sustained time looking like Kenny "Sky" Walker, the 1989 Slam Dunk Contest champion from the New York Knicks, who may be the NBA player most well known for the fade. (It probably helps that he is known solely for those two things: dunking and having this hair cut).
Greg Oden, too, made an attempt.
But no players since the 1990s have sustained the hi-top fade as long—or as tall—as Iman Shumpert of the New York Knicks and Norris Cole of the Miami Heat.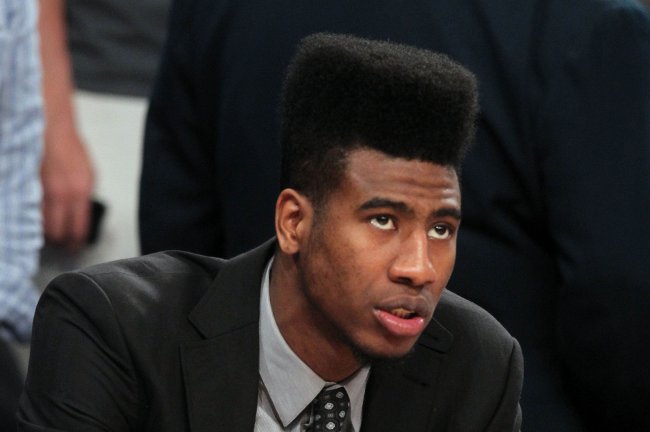 USA TODAY Sports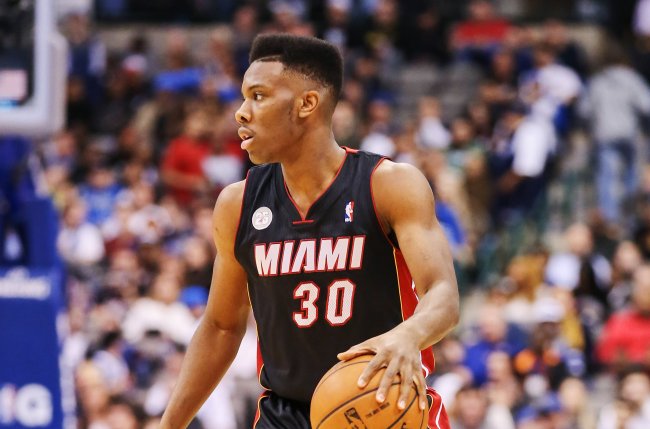 Kevin Jairaj-USA TODAY Sports
Soon, the Kentucky Wildcats' Nerlens Noel may join the club.
Some people wish they would all stop. Critics see Cole and Shumpert, players who hadn't been born yet when Big Daddy Kane graced the cover of his first album with his classic "Cameo" cut, as attention starved. They are less about making a fashion statement and more about trying to get their pictures on a blog, say the dissenters.
To that, I say whatever. Relics of past eras are always going to resurface one way or another, so it's better to just embrace the retro trend until, like the original wave, it dies a slow death.
Besides, if nothing else, these players have made it relevant too look back on some of the best players who represented in the hi-top fade era.
DJ Jazzy Jeff breaks down his favorite hi-top fades.
The 15 Best NBA Players to Ever Rock a Hi-Top Fade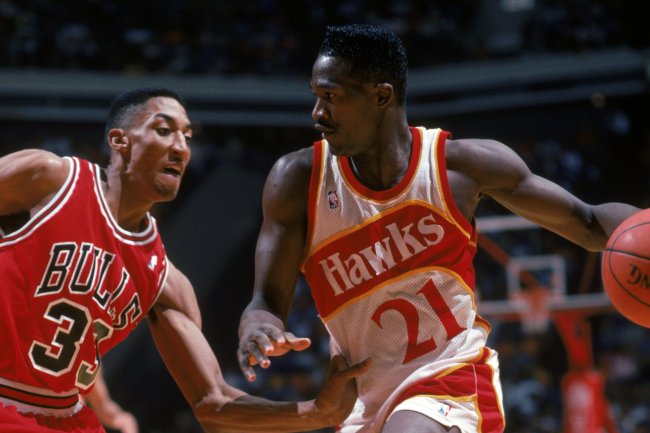 Scott Cunningham/Getty Images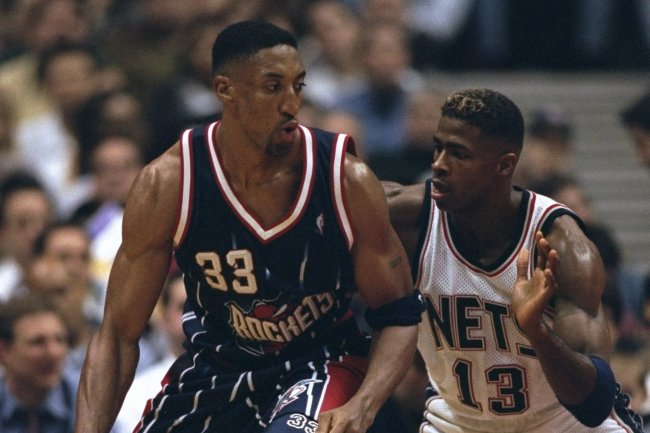 Jamie Squire/Getty Images