WWE Royal Rumble 2013: Ranking the 10 Best Rumble Performers to Never Win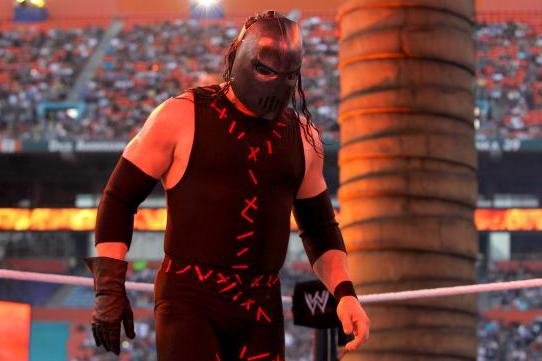 Photo courtesy of WWE.com
When asked to name the best Royal Rumble performers in WWE history, most would probably rattle off the likes of "Stone Cold" Steve Austin, Shawn Michaels and Hulk Hogan. That would certainly make sense since they are the only multi-time winners in Rumble history, but those who were never fortunate enough to triumph are often forgotten.
There have only been 25 Royal Rumbles in WWE history and 22 different men have won. It goes without saying that the club for Rumble winners is an exclusive one, so there are naturally many all-time greats who have been left out. The Royal Rumble isn't all about who wins, though. Several non-winners have given us some memorable moments and they deserve to be recognized as well.
Deciding who wins a Royal Rumble is all about the landscape of the WWE at the time, so some extremely talented wrestlers have slipped through the cracks. Most of them haven't needed a Rumble win to remain relevant, however. All of them have made some sort of impact in the Royal Rumble, though, and could have easily come out on top under different circumstances.
Here are the 10 best Rumble performers who were never quite able to get over the hump and win the WWE's 30-man battle for supremacy.
*Note: All statistics courtesy of MondayNightWarriors.com.
Begin Slideshow

»
While "The Million Dollar Man" Ted DiBiase always got his way in essentially every situation he was placed in, that was rarely the case in the Royal Rumble. DiBiase competed in four of them and was extremely impressive in most, but his draws were rarely conducive to winning. In fact, DiBiase entered fourth or earlier in 1990, 1992 and 1993, and he would have entered early in 1989, as well, if not for the fact that he bought the No. 30 position from Slick.
That 1989 Rumble was DiBiase's finest showing, as he joined the fray last and proceeded to eliminate three combatants. The match came down to him and Big John Studd, and while DiBiase put forth a valiant effort, Studd tossed him over the top rope to win. DiBiase had a much tougher road in following Rumbles, particularly in 1990 when he entered No. 1. DiBiase lasted a then-record 44 minutes and 47 seconds before being eliminated. He also did well in 1993, as he was in the ring for 24 minutes and 55 seconds.
Just like DiBiase was never able to buy himself an official WWE Championship reign, he could never buy a Royal Rumble win either. He did come close on one occasion and he managed to eliminate nine men over the course of his Rumble career, though, so it wasn't all bad for The Million Dollar Man. DiBiase was the preeminent heel of his era and he most definitely did his job when it came to the Royal Rumble.
"The Model" Rick Martel was a fairly unassuming mid-carder throughout the course of his WWE career, but he could always be counted on to perform admirably in any situation. Although he never won a singles title in the WWE, he was Mr. Dependable throughout the early years of the Royal Rumble. Martel entered the second annual Rumble in 1989 and he was a part of it each and every year through 1995.
That type of longevity is one of the reasons why he is on this list, but he also had plenty of success in the Royal Rumble, as well. His strongest showing was unquestionably in 1991 when he entered at No. 6 and wasn't eliminated until 52 minutes and 17 seconds later. That was a longevity record at the time, and while it was surpassed by Ric Flair the following year, it is still one of the greatest iron-man performances in Rumble history.
From 1989 through 1993, he was one of the final seven men remaining in the Rumble at worst. That includes final-four showings in 1989 and 1993, as well as a final-five performance in 1991. Martel was somewhat of a workhorse and the WWE brass always trusted him to acquit himself well in the Rumble. Martel was never lucky enough to win, but he did amass nine career eliminations and was constantly in the hunt.
Randy "Macho Man" Savage is one of the greatest wrestlers to ever step foot in a WWE ring, and it could easily be argued that he was the most accomplished superstar to never win a Royal Rumble. Savage was a two-time WWE Champion and a one-time Intercontinental Champion, but he was never able to win the Rumble. Savage did have plenty of opportunities to do so and he was always in the mix, but the stars never aligned for one reason or another.
Savage competed in five Royal Rumbles, although it should have been six, but he no-showed in 1991 as he was chased out of the building by The Ultimate Warrior. His results were mixed in the Rumbles he did compete in, but there were enough positives to warrant a spot on the list. Savage's best performance came in 1993 as he entered at No. 30 and was the final man eliminated as Yokozuna stood tall. While there is no way to confirm them, rumors have swirled for a long time that Savage was actually booked to win the '93 Rumble until a day before the event, so he could have easily avoided making this list had things gone a bit differently.
Macho Man was also one of the final four competitors and lasted over 22 minutes in the 1992 Royal Rumble, in which the WWE Championship was on the line. He was eliminated by Sid Justice, and Ric Flair went on to win the title. His 1989 performance was also strong, as he racked up three eliminations, but he was eliminated by Hulk Hogan, which sparked the breakup of the Mega Powers. I'm surprised Savage was never really given the opportunity to last 40 to 50 minutes in a Rumble since he was such a great worker, but he did plenty even without that distinction.
Rikishi probably isn't the first name that comes to mind when thinking about Royal Rumble stalwarts, but if you take all of his gimmicks into account, he took part in the third most Rumbles of all time, along with The Undertaker, with 10 appearances. Rikishi was always on the verge of gaining main-event status during the Attitude Era, but he was never quite able to reach it. Had he won a Royal Rumble, we could very well see Rikishi in a different light today.
Rikishi's Rumble career started all the way back in 1993 as Headshrinker Fatu. He also competed in 1994 as Headshrinker Fatu, but in 1995 and 1996 his gimmick had changed dramatically. He was still Fatu, but he was a character who was trying to help inner-city youth and make a difference. By 1997, he was The Sultan and he took part in that Rumble under that gimmick. From 2000 through 2004, however, he wrestled in the Royal Rumbles as Rikishi.
He was among the final wrestlers eliminated in several Rumbles, including 1994, when he made it to the final four. Rikishi was one of seven superstars remaining in both 1995 and 1996 as Fatu, and he was in the final five in 2001. The Rumble that Rikishi is most remembered for is 2000 when he entered at No. 5 and eliminated seven men. He even eliminated his Too Cool compatriots Scotty 2 Hotty and Grand Master Sexay after dancing with them. Rikishi also has 12 career eliminations to his credit, so he is one of the most dominant performers to never win a Royal Rumble.
As an active, full-time wrestler who is still in his prime, WWE Champion CM Punk still has a chance to remove himself from this list one day. He almost certainly won't be in the Rumble this year, though, so he remains one of the best to never win it. While it's hard to believe, Punk has been on the WWE main roster for nearly seven years and he has been in five Rumble matches during that time, so he has had plenty of opportunities to impress.
The best part about Punk's Rumble showings is that he has never lasted less than 10 minutes, and four of his five Royal Rumble appearances have resulted in him remaining in the ring for at least 22 minutes. When someone has participated in as many Rumbles as Punk, there are usually at least one or two in which they're thrown out quickly. Punk has always made an impact, though, and that is why his spot on the list is well deserved. Punk has eliminated at least one superstar in each of his Rumbles and he is tied for 10th on the all-time list with 15.
His most impressive Rumble showing came in 2011 as he entered No. 1 and lasted for over 35 minutes before being eliminated by John Cena. Punk had a hand in seven eliminations and he was essentially the star of that match. I always loved what he did in 2010. That was his worst Rumble from a longevity standpoint, but he eliminated five entrants in 10 minutes and he cut a sermon-like promo, which is something that had never really been seen in the Rumble before. Punk is all about being unique and that is why he's one of the best non-winners ever.
Diesel has only competed in three Royal Rumbles, but it's tough to argue with the incredible amount of success he has had. Diesel burst onto the scene in the WWE in 1993 and his first true in-ring success came at the Royal Rumble in 1994. Diesel was acting as the bodyguard for Shawn Michaels at the time and helped him more than he competed in actual matches, but he announced his arrival as a force to be reckoned with in the '94 Rumble with one of the finest showings of all time.
Big Daddy Cool entered the match at No. 7 and he went on an absolute rampage. He tossed out those who were already in the ring and it got to the point where he was waiting for guys to enter the ring. He eliminated superstar after superstar until his tally reached seven. He was ultimately thrown over the top rope by a host of wrestlers, including Shawn Michaels, but he made his mark and it eventually led to a major push.
Diesel was at it again in 1996, when he entered 22nd and racked up five more eliminations. He and Michaels were the final two men remaining in the match, but HBK caught an unsuspecting Diesel with Sweet Chin Music to win. It seemed like that was it for Diesel in terms of Royal Rumbles, but he made a shocking return as a surprise entrant in 2011. He didn't eliminate anyone and lasted just a couple minutes, but he got a huge reaction from the crowd. Even though Diesel's Rumble history seems pretty light, he made a huge impact each time he appeared.
British Bulldog is often mentioned as one of the greatest WWE superstars to never win the WWE Championship, and he also belongs in the category of one of the best superstars to never win a Royal Rumble. Davey Boy Smith was a part of the WWE on and off from 1984 until 2000, so it should come as no surprise that he was somewhat of a Rumble veteran. The Bulldog competed in six Royal Rumbles, and even though he was never able to win one, he was a big-time factor in essentially all of them.
The British Bulldog was a true iron man in his first three Rumbles in 1991, 1992 and 1995. He lasted for at least 23 minutes in all of them and exceeded 36 minutes in the ring in both 1991 and 1995. His 1995 performances has stood the test of time as he entered the match No. 2 after Shawn Michaels came in at No. 1. The two of them battled throughout the match and it ended as it started with them as the final two men in the ring. Davey Boy appeared to pick up the victory as he clotheslined Michaels over the top rope and his music played, but only one of HBK's feet touched the floor, so he got back into the ring and eliminated The Bulldog to win.
In addition to that close call, The British Bulldog was in the final four in both 1991 and 1996. Lasting that long in the Rumble is no easy task, but Smith managed to be within an eyelash of winning on three separate occasions. He wasn't just floating around in the Rumbles either as he tossed out 13 superstars over the course of his career. Since The Bulldog narrowly fell short so many times, putting him on the list is a prerequisite.
Chris Jericho has accomplished essentially everything possible in the WWE, with the exception of winning the Royal Rumble. He has had plenty of chances with seven entries into the match and he has come close a few times as well, but he has never been able to break through. One reason for that is the fact that he never really needed to win the Rumble. Jericho made himself into a star and it can be argued that having him win would have been a waste when it could have been used on someone else.
Although Jericho has had a couple quick exits, most of his Royal Rumble appearances have been quite successful. He has lasted at least 28 minutes three times, including a near-39-minute performance in 2003. Jericho volunteered to enter that match at No. 2 in order to show up Shawn Michaels, and he did eliminate Michaels by having Christian create a diversion. He was taken out by Test, but it was definitely a memorable showing on Jericho's part.
Jericho's most recent Rumble appearance may have been his best, though, as he was the runner-up last year. Y2J entered No. 29 and was among a handful of favorites to win. He picked up two eliminations and was in the final two with Sheamus. The two of them went back and forth, but Sheamus Brogue Kicked him off the apron for the win. That may be the closest Jericho ever comes to winning a Rumble, but with 13 eliminations and over 137 total minutes spent in Rumble matches, Jericho's legacy should not be sold short.
Wrestling fans seem to have very different opinions on Big Show, but he has been in the WWE for a very long time, and he has accomplished a lot. He has won basically every title and accolade the company has to offer with the exception of the Royal Rumble match. Nobody has ever come closer to winning on so many occasions without actually doing it than Big Show. He has taken part in nine Rumbles and has been among the final men remaining many times, but things have never quite gone his way.
Big Show is an obvious Royal Rumble contender due to his sheer size and the WWE has made sure to tout that every chance it has gotten. His closest calls came in 2000 and 2004 as he was the final man eliminated in each year. He was dominant in 2000 and seemed to be on the verge of winning, but The Rock was able to vanquish him. The same was true in 2004 as not even a large group of superstars could throw him out, but Chris Benoit used a front face lock to pull Big Show over the top rope for the victory.
Since Big Show obviously doesn't have as much stamina as most other wrestlers, he almost always enters late in the Rumble, so he is usually among the final competitors remaining. Aside from his 22-minute showing in 2004, Big Show has never last longer than 11 minutes and 12 seconds in a Royal Rumble. He makes the most of his time in the ring, though, with 20 career eliminations. I doubt Big Show will ever win one due to his age, but fans will always remember what he has accomplished in the Rumble match.
It may seem obvious, but there is no question that Kane is the greatest Royal Rumble performer to never come through with a victory. Despite that, Kane is synonymous with the Royal Rumble and it will always be a huge part of his legacy. Taking all of Kane's gimmicks into account, he has been in a record 15 Rumbles, but even if you discount his appearances as Isaac Yankem and Fake Diesel, he still holds the mark for most Rumble match entries. On top of that, he is second all time in eliminations with 37, just three short of Shawn Michaels.
Kane's greatest Rumble showing was clearly in 2001 when he basically took the match over. Kane entered at No. 6 and he proceeded to eliminate a record 11 men. He absorbed abuse from weapons, as well as double-team efforts, and it didn't seem like anything could stop him. Kane made it to the final two against "Stone Cold" Steve Austin, but Austin utilized a steel chair and eliminated Kane to win. Even though The Big Red Monster didn't prevail, he lasted for 53 minutes and 46 seconds and turned in a performance that nobody will ever forget.
His showings have been a bit spotty aside from that, but he is a constant threat and is usually good for at least a few eliminations. In addition to his second-place finish in 2001, Kane made the final four in 2000 and 2008 and he was the second-last man eliminated in 2003. He also placed third in 1997 as Fake Diesel, so Kane has been wreaking havoc in the Rumble for years. Kane is slated to enter the 2013 Royal Rumble and may very well break Michaels' elimination record, but the odds of him ever winning a Rumble aren't great. Even so, he is one of the main superstars who have made the Royal Rumble such a success.
Follow @MikeChiari on Twitter and listen to him on Ring Rust Radio.