Updated Grades for Every Impact NBA Rookie at Midseason Point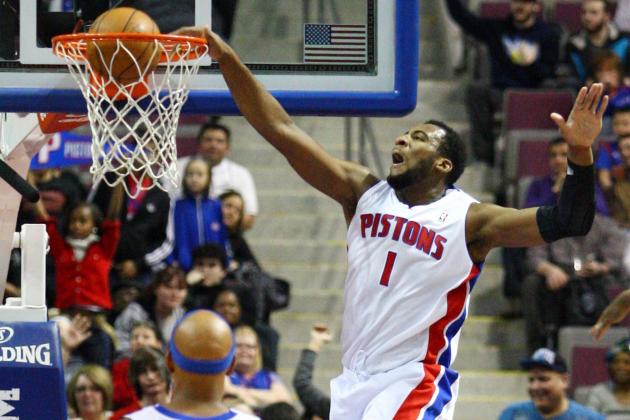 USA TODAY Sports

It's the midway point of the season and time to dish out grades for NBA rookies.
We decided to grade the impact rookies—those who actually play a role for their respective NBA teams. Kendall Marshall can't make an impact from the bench or the D-League; therefore he doesn't get a grade.
Overall, most of these rookies have made an impact or at least shown signs of promise.
All of the rookies are required to have their parents sign these report cards and send them back to me.
Begin Slideshow

»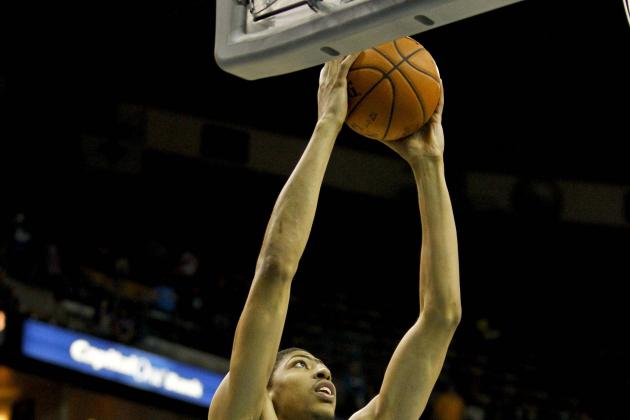 Derick E. Hingle-USA TODAY Sports

Grade: B+
Notable Stats: 13 points per game, 7.9 rebounds per game, 1.9 blocks per game, 20.9 PER
Anthony Davis has already exceeded expectations as an offensive player, showing he's capable of contributing points without using the dribble or the ability to create.
What you have to love about Davis so far is his activity level. He's got incredible athleticism, length, mobility and coordination, and he doesn't let any of it go to waste. Davis is active in the half-court, making plays above the rim as a finisher, rebounder and shot-blocker.
He's proven to be a lot more versatile offensively than we thought. Davis is spending some time on the perimeter as a target in the drive-and-dish game and attacking the rim as a face-up threat.
Defensively, he's blocking nearly two shots a game and looks every part of the two-way player he was portrayed as.
Injuries have slowed him down, but they're not going to affect his grade. New Orleans should be pleased with what it's seen so far.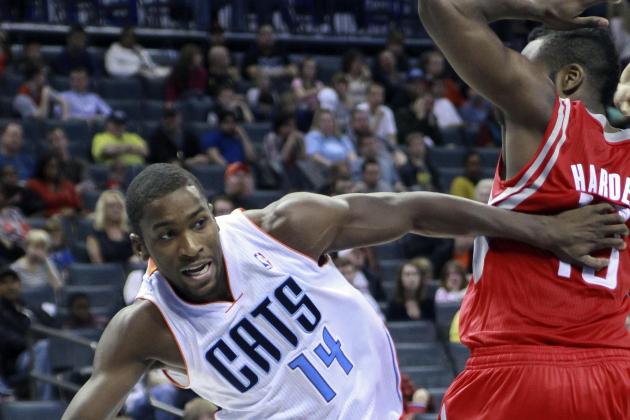 USA TODAY Sports

Grade: B
Notable Stats: 10.1 points per game, 6.1 rebounds per game, 15.68 PER
Michael Kidd-Gilchrist couldn't have been put in a more difficult spot coming right out of college. Playing amongst elite talent at Kentucky, Kidd-Gilchrist now finds himself surrounded by low-level professionals just trying to hold down a job.
His game is built to play off scorers and creators, players the Charlotte Bobcats just don't have many of. Kidd-Gilchrist hasn't been much of a threat offensively mostly because he struggles to create his own shot in the half-court.
That said, he still brings it defensively and is active on the boards. Charlotte is a more dangerous team with Kidd-Gilchrist on the floor, and he's only going to improve with more reps and experience.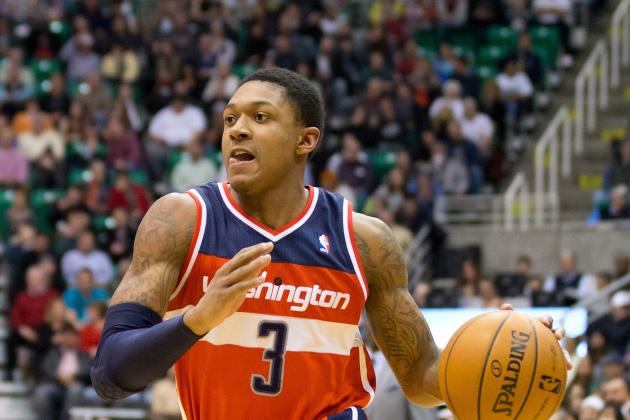 USA TODAY Sports

Grade: B-
Notable Stats: 13.6 points per game, 36 percent three-point shooting, 12.92 PER
It's taken Bradley Beal some time, but he's finally starting to show third-overall value.
Beal was taken out of college based on his potential. He didn't shoot overly well in one year at Florida and wasn't heavily involved in the offense. From a scout's eyes, you see an NBA body with all the physical tools for an off-guard, along with clean shooting mechanics, scoring instincts in the open floor and a bright head on his his shoulders. He makes sense long-term, just not in the first 41 games of the year.
With most of his work done on the perimeter, inconsistent shooting numbers as a rookie are simply inevitable. Without John Wall, which was the case up until recently, Beal has been forced to take contested shots and try to create out of his comfort zone.
He'll be better in the second half with someone to create open looks for him in the half-court and get him easy buckets in transition.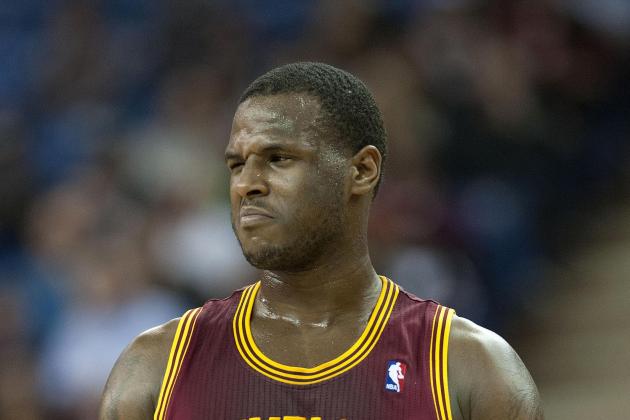 Ed Szczepanski-USA TODAY Sports

Grade: B
Notable Stats: 14.6 points per game, 3.1 assists per game, 37.8 percent shooting, 12.72 PER
Dion Waiters has shown the ability to score in volume, just not on a consistent basis.
It's what makes him such an ideal Sixth Man of the Year candidate despite his desire to be recognized as a starter.
Three times this year he's scored at least 25 points, taking over the offense off the bounce or catching fire from behind the arc. But his potency comes with volatility, having gone 15 games making less than 35 percent of his shots.
Waiters is clearly a dynamic scorer at the NBA level, which we've seen on occasion this year, but still has plenty of work to do with his shot selection and perimeter shooting. Waiters takes 4.1 three-point attempts to only 3.2 free-throw attempts per game, a ratio he should look to flip in the second half of the year.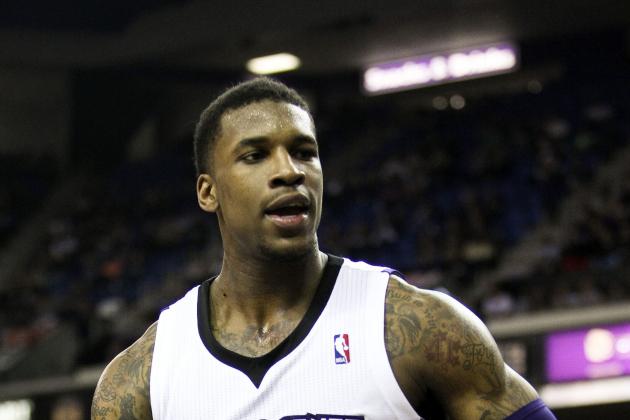 USA TODAY Sports

Grade: C-
Notable Stats: 4.7 points per game, 4.6 rebounds per game, 11.4 PER
Thomas Robinson has looked a bit lost, unsure of his sweet spot on the floor.
At times, he seems stuck between a 3 and a 4, struggling to get off shots with comfort or rhythm.
He's only playing 15.5 minutes per game, but that's because he hasn't proven worthy of getting more time. Robinson is a big-time athlete who needs to rebound, defend and let the offense come to him until he figures this whole NBA thing out.
The Kings are probably pulling out their hair knowing they let Damian Lillard slip right past them.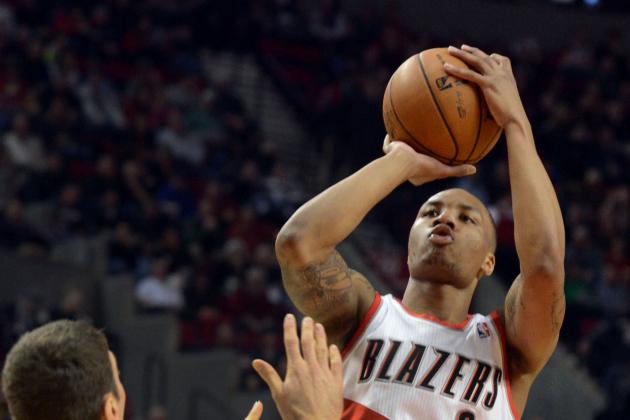 Steve Dykes-USA TODAY Sports

Grade: A
Notable Stats: 18.3 points per game, 6.6 assists per game, 16.6 PER
Damian Lillard has already made a couple teams look foolish for passing on him in the draft, which is most likely the result of some being skeptical of mid-major prospects.
Sooner or later they'll learn.
Lillard has established himself as a franchise quarterback before All-Star Weekend. He's taken control of the Portland offense, pushing the right buttons as a scorer and playmaker.
For a rookie coming out of the Big Sky, Lillard's confidence level is off the charts. He's already hit a walk-off buzzer-beater, and with the numbers he's putting up, he looks like a lock for Rookie of the Year.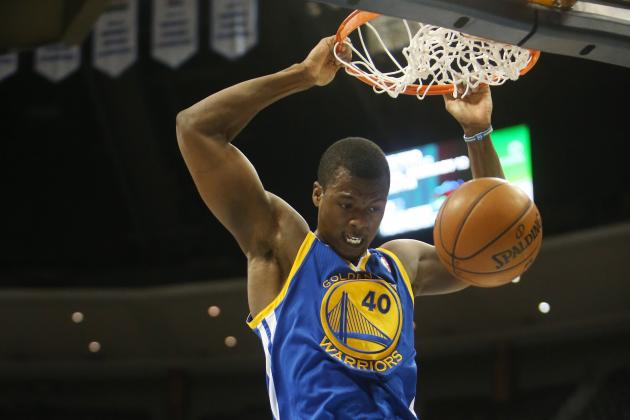 USA TODAY Sports

Grade: C+
Notable Stats: 9.0 points per game, 4.4 rebounds per game, 11.27 PER
Whether Harrison Barnes is just following orders or he's lost confidence in offense, he hasn't provided Golden State with a reliable source of production.
He's had solid individual games, just not too many productive stretches. Barnes looks passive offensively and hasn't converted from the perimeter at the rate he'd probably like.
I'm still on the bandwagon and believe Barnes has a bright future once everything starts to click. He's incredibly bright and determined and has all the tools in the bag capable of growing into a coveted rotational wing.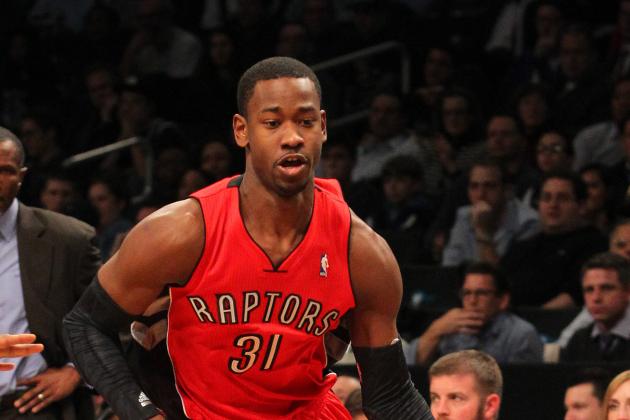 USA TODAY Sports

Grade: C
Notable Stats: 7.0 points per game, 32.8 percent three-point shooting, 11.5 PER

Terrence Ross has shown flashes, but none bright enough to warrant regular rotation minutes.
He's made some high-flying dunks and has gotten hot from downtown, but not much in between.
Ross was taken No. 8 because of his electric athleticism and NBA three-point range. His jumper has been erratic, and so has his overall performance.
He has to find a way to not be overly reliant on his three-ball. Being able to score when his jumper is off is a challenge he should embrace in the second half of the year.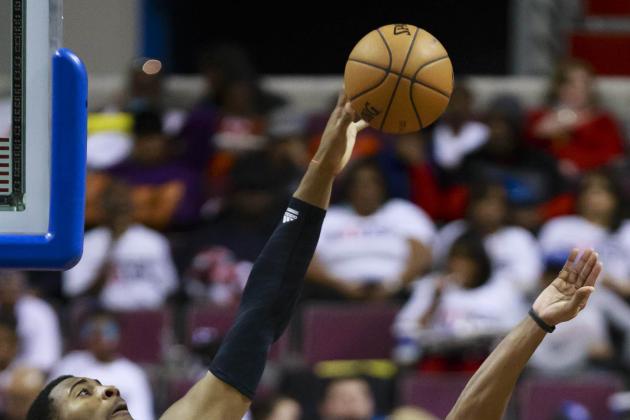 USA TODAY Sports

Grade: A+
Notable Stats: 20 minutes per game, 7.5 points per game, 7.4 rebounds per game, 1.6 blocks per game, 61.2 percent shooting, 22.96 PER
Given his limited and unpredictable role, Andre Drummond has been nothing but gold for the Detroit Pistons.
His productivity per minute combined with the efficient rate he's producing at has led to high-percentage basketball on both sides of the rock.
Drummond routinely makes plays above the rim, getting to loose balls and lobs at their highest points. He's dominating 50-50 balls thanks to obscene athleticism and a revved-up motor. As a finisher, rebounder and shot-blocker, Drummond can be compared to DeAndre Jordan of the Clippers for his ability to make a living off the combo of size and athleticism.
He's done everything in his power to make Detroit a more dangerous team, but some coaches just can't find it in themselves to trust a rookie. Drummond has been one of the most productive players on the floor every time he touches it.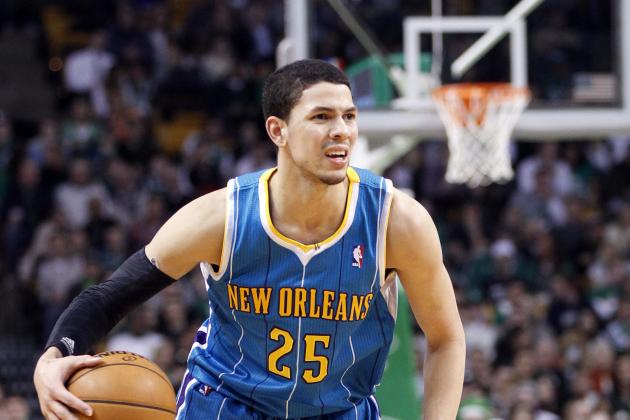 Greg M. Cooper-USA TODAY Sports

Grade: D
Notable Stats: 6.0 points per game, 2.3 assists per game, 33.3 percent shooting, 5.3 PER
There's no way to sugarcoat it: Austin Rivers has been brutally bad.
New Orleans has found out the hard way that Rivers isn't made out of clay. Trying to mold him into a point guard has been an unsuccessful experiment and one it shouldn't have had any realistic expectations for in the first place.
Rivers is a ball-dominant, isolation scorer, and that's that. Because defenders at the pro level aren't 19-year-old kids, Rivers is struggling to create separation or finish with contact at the rim. It's led to low-percentage offense that's intolerable at this level.
He'll get better when he bulks up, but this confident guard out of Duke has gotten an early-career wake-up call.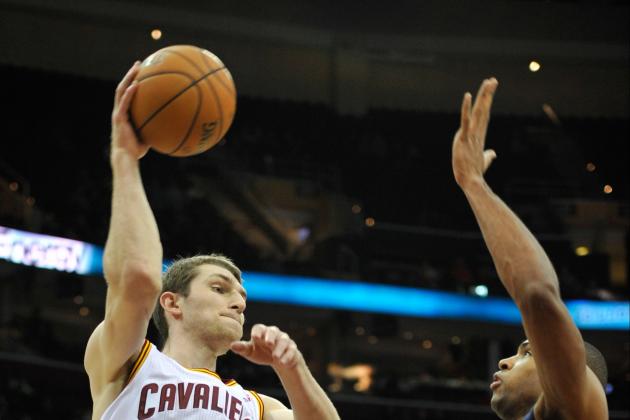 USA TODAY Sports

Grade: B-
Notable Stats: 8.2 points per game, 6.1 points per game, 41.3 shooting percentage, 10.7 PER
I'm not sure Tyler Zeller saw this much playing time coming as a rookie, but then again, neither did Cleveland.
With Anderson Varejao out for the year, Zeller has been logging 38 to 40 minutes a game. He's made some shots in the post and held his own under the boards, but he still doesn't look the part of a starting NBA center.
Zeller's go-to move has been that jump hook, but we haven't seen the countermoves that would increase his unpredictability in the post.
Seven-footers should really never shoot below 48 percent, so he's got work to do in terms of execution.
He's in over his head playing starter minutes, but he's competing like a pro and has turned in some nice games early on.
USA TODAY Sports

Grade: B
Notable Stats: 6.2 points per game, 6.1 rebounds per game, 13.98 PER
If you've followed Jared Sullinger since high school and watched his two years thoroughly at Ohio State, then you shouldn't be surprised he's getting regular minutes in Boston.
Sullinger was a victim of the process in 2012. He returned to school, where he was nitpicked to death; his flaws were magnified and injuries exposed.
But he's got a game that's compatible with NBA play, and he's shown that in just a few months playing pro ball.
Sullinger doesn't get many plays called for him, but he's converting the ones that are while competing regularly as a rebounder and post defender.
For the 21st pick overall, he's providing substantial bang for the buck while adding some long-term promise.
There are successful under-the-rim power forwards out there, and Sullinger has the talent to be one of them. Carlos Boozer should be a player he targets as someone to model his offensive game after.
Brace Hemmelgarn-USA TODAY Sports

Grade: B+
Notable Stats: 10.7 points per game, 4.6 assists per game, 12.23 PER
Considering most didn't know who the guy was a few months ago, Alexey Shved has a had pretty successful rookie season.
He was on the NBA radar for years before making the trip to Minnesota, so there is some sense behind his production. With the Timberwolves rattled with injuries, Shved has contributed as a playmaker and scorer in the backcourt.
Shved is clever with the ball, which allows him to facilitate from the off-guard slot without being quick enough to hold down the point. With good size at 6'6", he's capable of executing passes in traffic and finishing at the rim.
Shved is currently dealing with an ankle injury but has been one of the better stories of the first half of the year.